For more information on the Copa Elite Six, you can read our preview.
The Copa Elite Six is the biggest tournament in LATAM, as the six best teams in Brazil join the top two teams from Mexico and South America for prize money, SI Points, and an invitation to compete at the next August Six Major.
From Tuesday to Friday, these teams have played to qualify for the Copa Elite Six playoffs. After the conclusion of the group stage, we now have Ninjas in Pyjamas and Team oNe qualified in the semi-finals, which means that they have already secured their attendance at the August Six Major.
Keep on reading to find out what happened in the groups.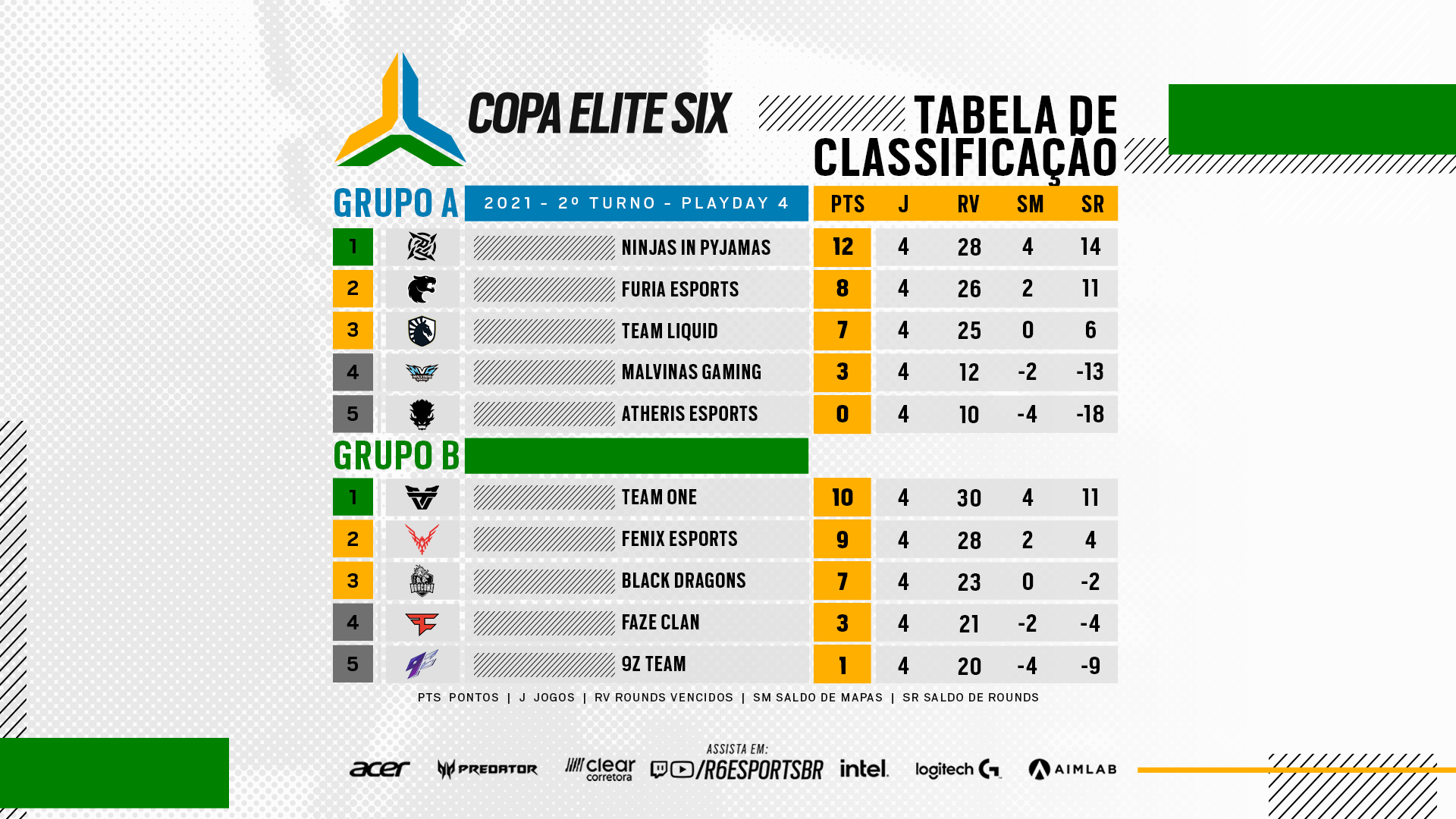 Group A: NiP Goes Flawless, FURIA Surprises in Second
Without any doubts, this was the Group of Death. Group A featured the current world champions (Ninjas in Pyjamas) and the runners-up (Team Liquid) of the Six Invitational 2021.
If that was not enough, the group was completed by FURIA Esports and the current Mexicano and Sudamericano leaders of Atheris and Malvinas, respectively.
Ninjas in Pyjamas absolutely smashed their rivals, as the Brazilians got four regulation wins out of four. The current Six Invitational champions defeated Team Liquid on the very first day of the tournament in a pivotal game for first, and secured their ticket to Mexico after defeating FURIA and Atheris on Day 3.
Julio "Julio" Coelho finished as the highest-rated player of the group stage after securing a rating of 1.44 and leading the field in terms of K-D (+26) and KOST (79%).
Although the vast majority of viewers likely expected Ninjas in Pyjamas to finish in first place, fewer would have expected FURIA to be second. The Brazilians delivered two strong performances against Malvinas Gaming and Atheris, as they defeated the Argentinians by 7-0 and the Mexicans by 7-1.
The upset was confirmed the following day as FURIA defeated Liquid in overtime, with a miraculous display by Luiz "Miracle" Augusto the key to that win.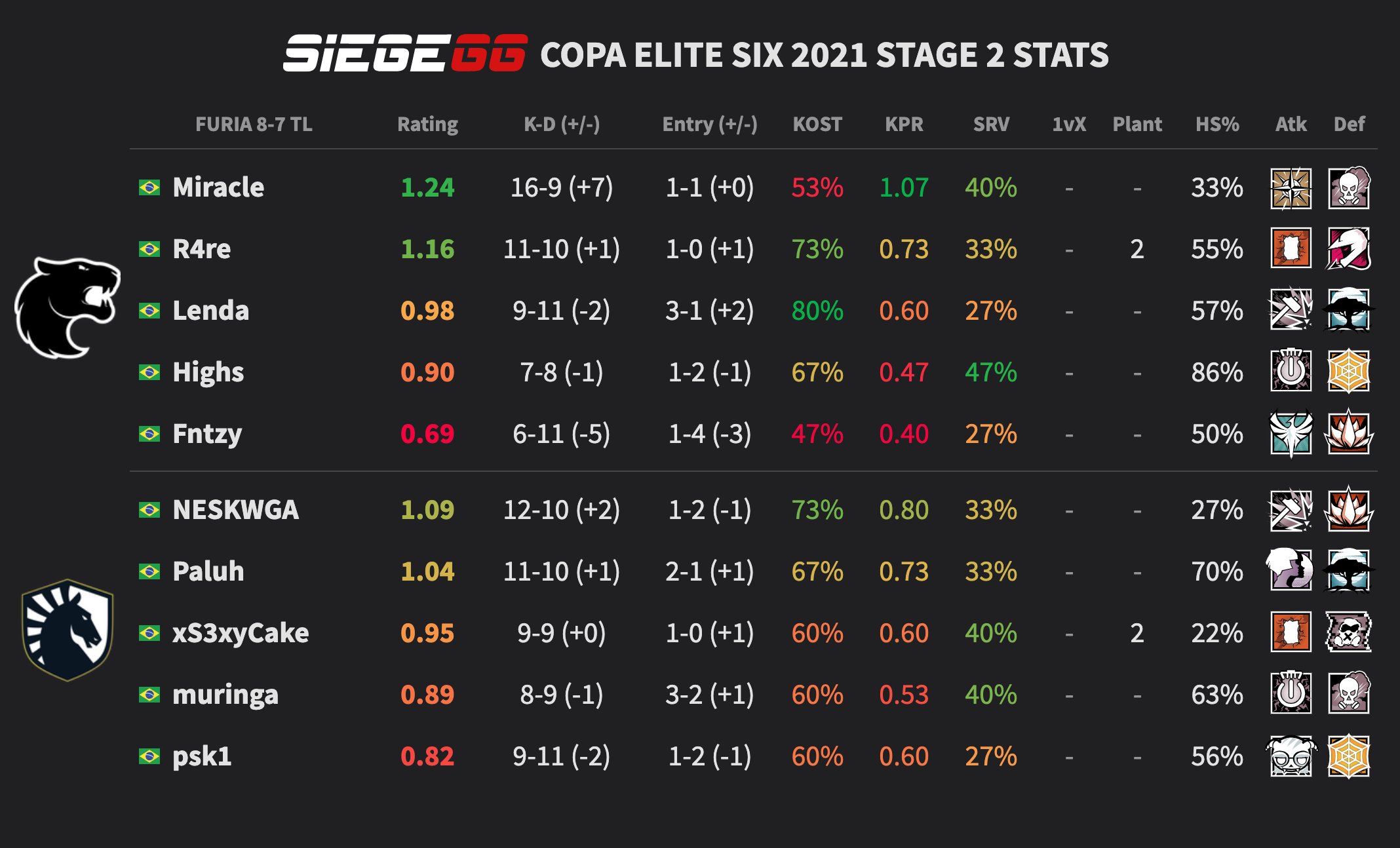 Meanwhile, Malvinas Gaming and Atheris Esports finished in fourth and fifth place, respectively. An unexpected win for the Argentinians against the Mexicans left Atheris in the difficult place of winning against both NiP and Liquid in order to stay alive in the group, a feat they failed to achieve.
Group B: Team oNe Confirmed for Mexico, FaZe Makes History
Although Group A saw some unexpected results, they paled in comparison to Group B.
Here, the Mexicans and the Argentinians really put their Brazilian rivals to the sword, as Team oNe had to resort to overtime to beat 9z Team, while FaZe Clan fell 5-7 to Fenix Esports.
That Fenix loss was just the tip of the iceberg to FaZe Clan's Titanic. Since joining Siege, FaZe Clan has been to every major international LAN event, including Pro League Finals, Six Majors, and Six Invitationals.
The team, in fact, has only missed the ESL Pro League Season 4 Finals in its entire history, having then been known as Santos Dexterity. Not even the Six Invitational 2017 was missed.
After their loss against the Mexicans, FaZe secured a win against the Argentinians of 9z to stay alive, but that was not for long.
FaZe lost to Black Dragons on Day 3, while Team oNe also beat them on Day 4, which put them out of contention for the Mexico Major and meant the end of a four-year streak of consecutive international LAN appearances.
Team oNe secured first place in Group B after two overtime wins against the Mexicans and the Argentinians and two regulation wins against Black Dragons and FaZe Clan.
So far, we have seen a very versatile Team oNe with a good sense of adaptation, which leaves with a good chance of doing the impossible: defeating the current Six Invitational champions of NiP.
Meanwhile, Fenix Esports secured second place, despite an almost-guaranteed Nomad ban in each game against them. However, Fenix attacks looked somewhat messy and slow, which could be a big problem in their quarter-final game against Six Invitational finalists Team Liquid.
Black Dragons secured third place in Group B after a last minute loss against Fenix Esports, but it was a game no one wanted to win. The winner would play Team Liquid for a chance to compete at the August Six Major, while the loser would face FURIA Esports.
Meanwhile, 9z Team finished in fifth, just behind FaZe Clan. The Argentinians delivered some good performances, improving upon their previous result of just six out of 34 rounds won in Stage 1 to 20 out of 49 won.
Their precious point against Team oNe will surely keep them motivated for Stage 3, despite finishing in last place.
Global Standings Impact
These results have a huge impact in various aspects, especially to the Global Standings. With FaZe Clan only scoring 140 SI Points, the Brazilians have no room for error in Stage 3 if they want to finish inside the Top 16.
Meanwhile, Atheris' horrendous tournament leaves them in a very delicate spot if they want to capitalise upon the chance to make it to the Six Invitational 2022.
Meanwhile, Ninjas in Pyjamas and Team oNe have already secured 225 SI Points each, with Black Dragons securing at least 180.
Malvinas Gaming are the first and only Argentinian side to take SI Points this year, as the South American team finished in eighth place with 115 SI Points.
What's Next?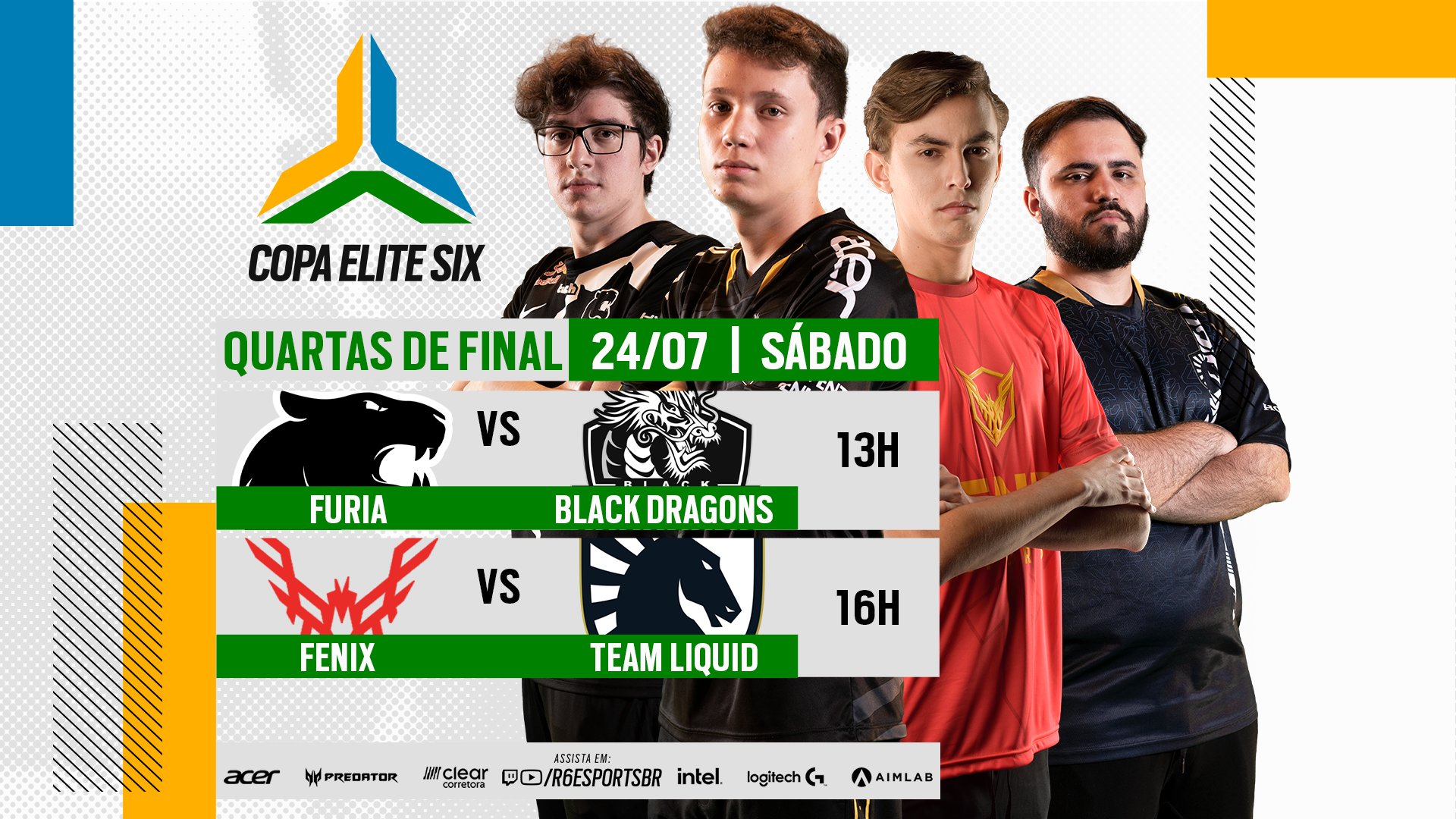 With their group-topping performances, Ninjas in Pyjamas and Team oNe have secured a bye to the semi-finals stage, which secured their Mexico tickets.
FURIA Esports and Black Dragons will be playing in the very quarter-final to decide Team oNe's opponents, while Team Liquid and Fenix Esports will do the same in what could be an historical day for the Mexicans.
A win for Fenix will see them playing at the August Six Major, which would make Fenix the first Mexican team to compete at an international event. Not only that, they would do so in their home-country, Mexico, and would have denied Six Invitational 2021 finalists Team Liquid the opportunity to attend as well.