After a month full of games in Brazil, México and South America, we now know the 10 qualified teams that will compete at Copa Elite Six.
This time, the teams will fight not just for money and SI Points, but also for a ticket to compete at the August Six Major in México.
Keep on reading to find out everything you need to know about the tournament.
Format
Since the 16th of June, teams have been competing in a single round-robin league format in the three Brazilian, South American, and Mexican domestic leagues.
The Copa Elite Six includes the top six teams from Brazil and the two best from both México and South America.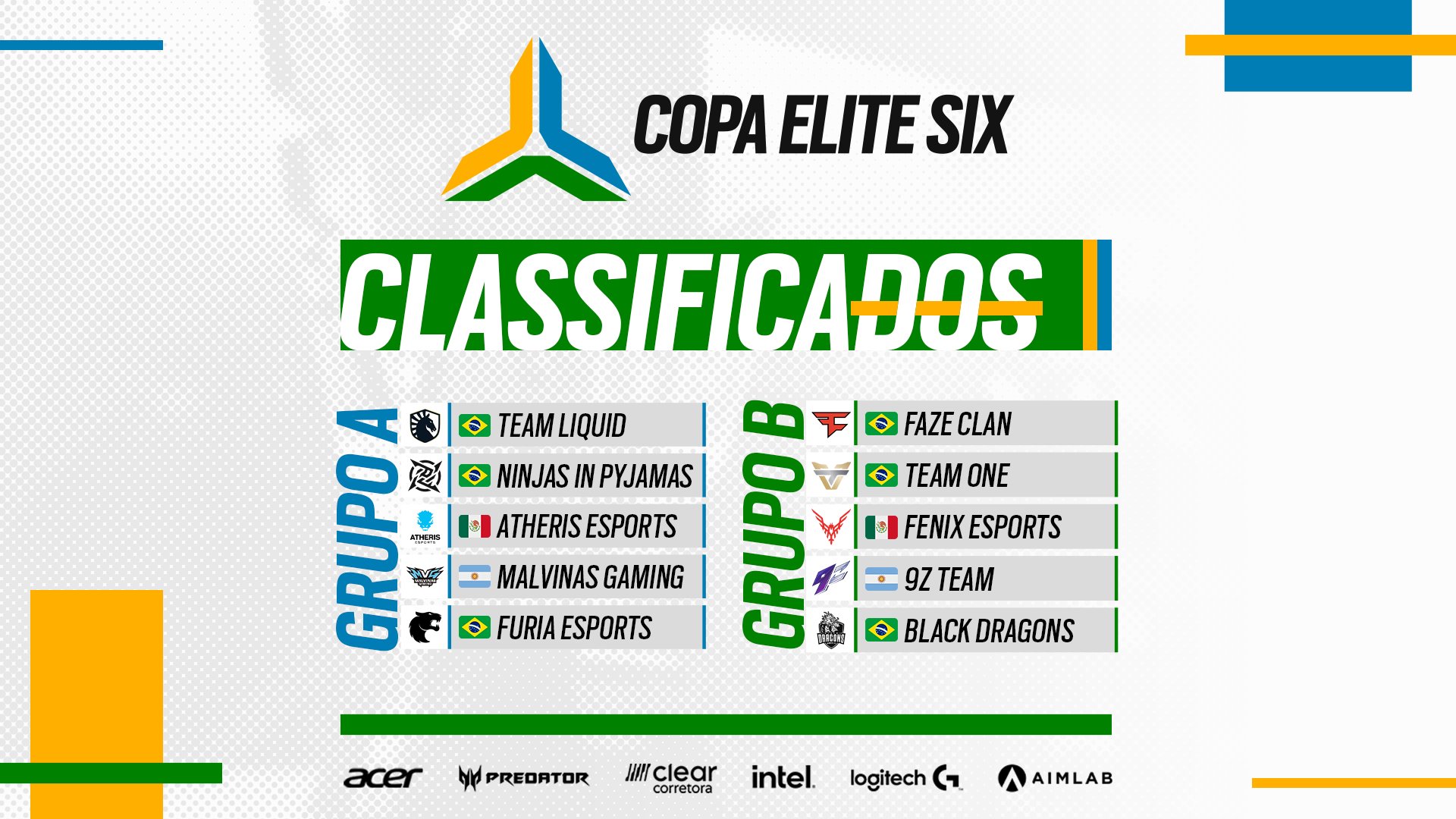 With 10 teams in total, rosters are split in two groups of five teams, with three Brazilian teams, one Mexican, and one South American team in each group.
The winners of each group qualify for the semi-finals, which award an invitation to the August Six Major. Meanwhile, second and third-placed teams qualify for the quarter-finals, while fourth and fifth placed teams are eliminated.
Games during the group stage are Best-of-Ones, while playoff games are Best-of-Threes.
As we previously mentioned, this is the most important event of the year for LATAM teams as it is the last step in order to compete at an international competition.
Prize Pool and SI Points
The Copa Elite Six features a prize pool of US$35,000. It also awards the top eight teams with SI Points and the top four teams with a direct invitation to compete at the August Six Major.
These are split as it follows:
1st: $10,000, 225 SI Points & Six August Major seeding.
2nd: $5,000, 225 SI Points & Six August Major seeding.
3rd - 4th: $3,500, 225 SI Points & Six August Major seeding.
5th: $2,500 & 225 SI Points
6th: $2,500 & 180 SI Points
7th: $2,000 & 140 SI Points
8th: $2,000 & 115 SI Points
9th - 10th: $2,000
Regular Phase
LATAM competitions follow a combined score system, which means that the standings are not reset after the first stage like they are in other regions. As such, teams begin the second stage with the same amount of points they had at the end of Stage 1 (and will do so in Stage 3 with the Stage 1 and 2 points combined).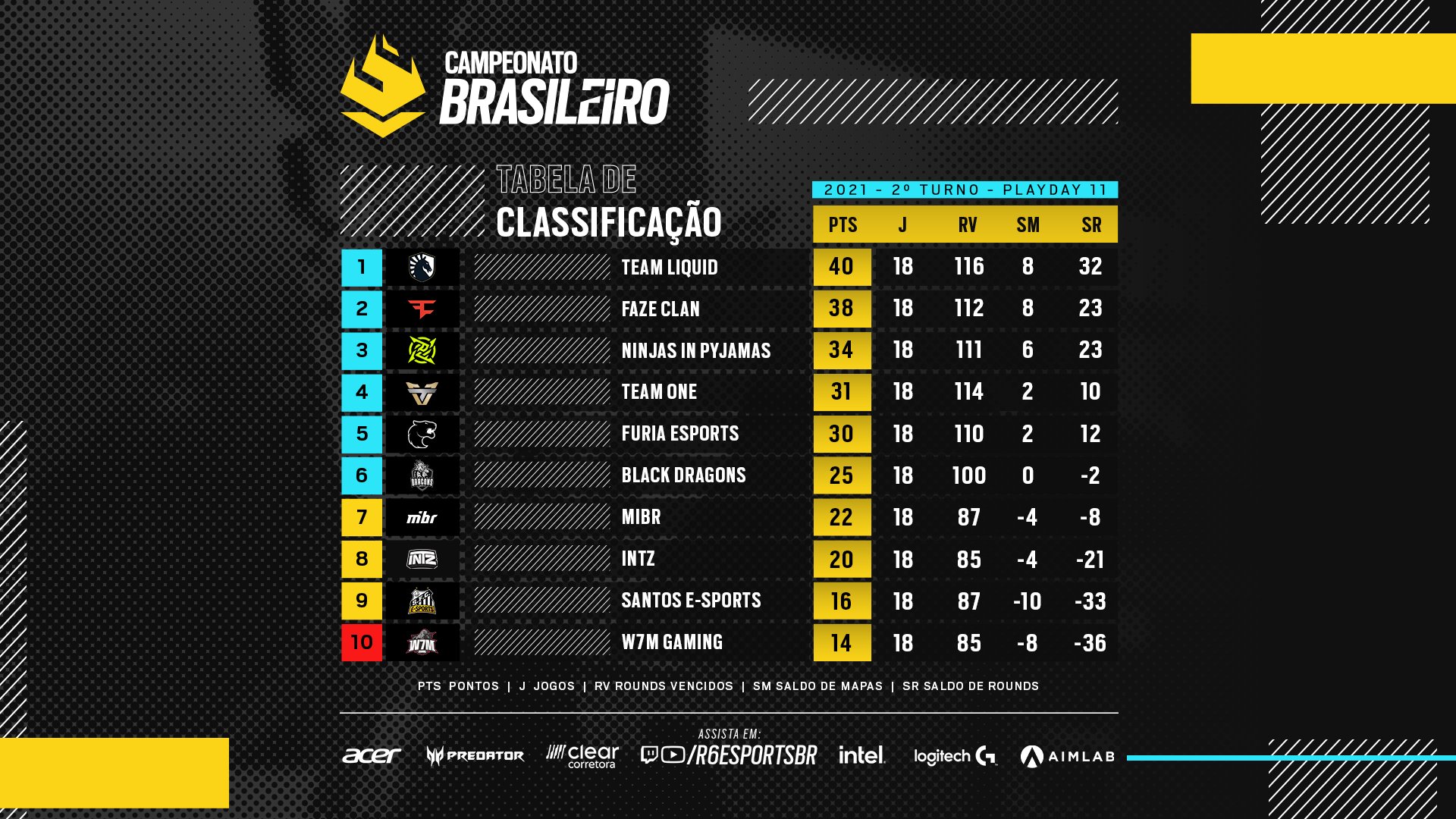 In the Campeonato Mexicano, Atheris' near-perfect stage combined with sloppy results from Fenix helped Atheris climb to the top of the standings.
Something similar happened in the Sudamericano, where Malvinas' flawless stage and 9z Team's current form saw the former edge out the latter.
Teams
Ninjas in Pyjamas - Kamikaze, Psycho, julio, Muzi, pino, and Mity (coach)
The defending Six Invitational champions are the favorites to win this edition of the Copa Elite Six. Their performances have been outstanding in Stage 2, with the roster's only two losses coming against Black Dragons and INTZ.
Team oNe - Lagonis, KDS, Neskin, Alem4o, Levy, TchubZ (coach), and RafadeLL
Team oNe's performance in Paris cannot be forgotten, finishing strongly despite not being in the top three, and has kept improving. In fact, Team oNe has been the only team that has been able to keep up with NiP's pace in Stage 2.
Karl "Alem4o" Zarth shone in Paris as the star player on this team and the situation has not changed in Brazil, as he finished as the second highest rated player of the stage.
Team Liquid - nesk, S3xyCake, psk1, Paluh, muringa, Silence (coach), and mcunha (analyst)
The Six Invitational 2021 finalists had a great start to the second stage, despite losing to NiP 7-1. Although the team is one of the favourites to make it to México, the truth is that they have struggled to close out their last few games. In fact, Liquid has had to go to overtime in three of their last five matches, though that could be signs of hidden strategies.
FaZe Clan - Astro, Cyber, Bullet1, cameram4n, soulz1, and Ramalho (coach)
Although FaZe has kept itself up in the standings, the fact that it lost the Stage 2 games against NiP, Team oNe, and Team Liquid is a bit worrying.
Despite that, FaZe managed second place due to impressive consistency against the mid-table and bottom teams, winning every game against those teams in regulation time.
FURIA Esports - h1ghs, LENDA, Miracle, Fntzy, R4re, Twister, and Kizi (two coaches)
Continuing on its form from Stage 1, FURIA ended the stage in a brilliant way as the team collected 10 points out of a possible 15 towards the end of Stage 2.
Diogo "Fntzy" Lima's improvement during these last three weeks has been fundamental in FURIA's recent momentum and will be important for them in the Copa Elite Six.
Black Dragons - live, peres, ion, Patoxy, resetz, sSeiiya, Vivas (two coaches)
After an amazing Stage 2, Black Dragons managed to do the unthinkable. MIBR's fall due to Felipe "FelipoX" De Lucia injury forced him to play with a controller and meant that a team outside the Top 6 had the chance to break into the Copa Elite Six.
And that is exactly what BD did. MIBR's resistance due to the LATAM format was extended until the very last day of competition, but BD's win against Team oNe was enough to secure sixth place.
Atheris Esports -- Guicho, SkMzY, Novys, Navy, MKing, Royz, and GOKU (two coaches)
The Mexican roster is back at the Copa Elite Six after being the only team from its region to have beaten a Brazilian one in the previous stage.
Nevertheless, the gap is still significant, not only in terms of skill, but also in terms of experience. Obviously, the signings made before Stage 1 of Daniel "Novys" Novy and Lucca "MKing" Coser have helped, but it is still unclear if they will result in the success they want.
Fenix Esports - XigmaZ, Morphed, P1XIE, Luxor, BOPE, Microkw (coach)
Fenix's main objective will likely be to prove that Atheris are not alone in this fight to represent Mexico. But after some poor performances in the league, the team has a lot of work to do to achieve that.
Anything but being knocked out of the competition in the group stage would be a great result for them, though only time will tell if they are up to the mark.
Malvinas Gaming - Ragn4r, Meight, Patan, Soco, TomHagen, Asterix (coach)
The Argentinian roster had a perfect run in the Sudamericano, as the team won all of their seven games. They are currently the best team in their region, but it is still unlikely that they will cause problems for their neighbours.
9z Team - ZETA, denike, AtlaS, Pechito, PePe, RICK (coach), and Dxrk (analyst)
After a flawless first stage, 9z Team's second split was disastrous. The team only scored 14 points as they lost two games and won one in overtime. Coming from South America, this record is not a good omen.
Still, with their spot at the Copa Elite Six confirmed after their Stage 1 results, it is possible that they may end up surprising us all.
What can we expect?
While it would be beautiful to see a Mexican roster making it to their home Six Major, it is very unlikely to see that happening.
México's main hope to represent the country will be Atheris. Their performances during the second stage have been decent, but there is still a huge gap between them and the Brazilians.
Looking back at the groups, the draw did not do Atheris any favours, as México's main hope will be facing the current Six Invitational champions (NiP) and the finalists (Team Liquid).
With this in mind, Day 1 will probably decide the group, as Liquid will play against NiP, while Atheris will face FURIA.
It is worth noting that Atheris have already beaten FURIA in the past, as the Mexicans won against the Brazilians in the previous edition of the Copa Elite Six.
Meanwhile, FaZe Clan, Team oNe and Black Dragons will battle for a chance to get that semi-final spot in the other group. The fight for first place seems tighter here, with Fenix Esports looking to cause an upset.
Aside from Black Dragons, the rest of the participants had also taken part in the latest Copa Elite Six.
Then, the South American teams had been crushed by both the Brazilian and the Mexican teams, as the Argentinans only scored a combined total of 13 rounds out of 56 played.
This situation will probably be the same in this edition, as the Argentinans will not be able to fly to Brazil. This means that both the Mexicans and the Brazilians will once again have a huge ping-advantage.
Once again, we will have to play from Argentina in one of the most important tournaments in our region against teams from Brazil and México.

We are all aware of the advantage of playing closer to the server, we will not play in the same conditions.

Hopefully we will be allowed to travel for the next edition.
Schedule and Talent
The competition will start on the 20th of July, as the game between Ninjas in Pyjamas and Team Liquid will be the opener. This game will probably decide who finishes at the top of Group A.
Every game-day will begin at 6 PM CEST (UTC+2), including the Group Stage phase and the playoffs.
Although the talent has not been confirmed, we expect to see the same team of casters, analysts and hosts.
The English broadcast will have some well recognized names, such as Geo "Geo" Collins, Ollie "XRTROIKA" Hatton or Riley Knight.
Meanwhile, the Brazilian has already been confirmed and will have many names such as André "meligeni" Santos, Otávio "Retalha" Rodrigues, or Victória "viicrodrigues" Rodrigues.
For the Mexican and South American supporters, there will also be a Spanish broadcast including Jorge "Kanserix" Azubel, Marcos "Simplemente Marcos" Sánchez, Ignacio "TriicK" Encina and Rafael "Foxtrot Jacques.