After joining the scene in February with the pick up of a BR6-qualified Challenger League lineup, the team surprised many by picking up the ex-FaZe and NiP coach of Marlon "Twister" Mello (pictured in banner) ahead of Stage 1 and Daniel "Novys" Novy between stages to reinforce the lineup.
As well as this, the team also acquired an Academy team to compete in the BR6b tournament (later known as NT Esports) as the organization invested heavily in the scene.
You asked (a lot) and we listened. It's Furia on the R6!

Welcome @DannMattos_, @Martins__Arthur, @ Highs_r6, @MiraacleR6, @bersafps, @BmHfps, @fredQxfps and @MauroR6S
Despite this, the FURIA lineup was unable to impress in the BR6 league. Despite a number of early draws, the team took till September to earn their first of two wins. This meant they ended the season in 10th place, just a single point behind Santos, placing them in this relegation game.
FURIA will therefore play the BR6b champions of Falkol -- which includes the ex-Black Dragons player of Gleidson "GdNN1" Nunes -- for a spot in the 2021 BR6 league tonight in a best-of-five map contest. We spoke to FURIA's founder of Jaime Padua ahead of his game to get his view on the games, R6 ecosystem and the future of the org in Siege.
Firstly, can you introduce yourself and your role to readers?
Hello everyone, my name is Jaime Padua. I'm the Founder and co-CEO of FURIA Esports.
What made FURIA initially want to join R6S?
The fan base and Ubisoft. Being more specific, we have a unique fan base in Brazil, very passionate about the title, and very supportive. Besides that, the R6 Share program made by Ubisoft created a sustainable ecosystem for investment by teams. Both factors made us decide to join R6S. As a leading performance esports organization in LATAM, we needed to be part of that.
FURIA was the first (and only so far) org to pick up an academy team as part of the new BR6 Draft and Academy system. Is there any way you'd improve/make this more appealing for organizations to take part in?
The academy project is part of who we are. It's part of our DNA and how we succeed in other game titles. Based on this, we want to create opportunities for upcoming talents to win in R6S as well.

Unfortunately, the R6S is not so friendly to academy projects yet, due to the restrictions in the number of players, switches, etc. but I believe Ubisoft has an awareness of this and will create a better environment for new academy teams in the future.
The LATAM Academy and Draft systems unveiled in May and modelled loosely around the NBA draft system saw a way for the BR6 orgs to more easily support and recruit from the lower BR6b teams. As well as holding an academy lineup for the whole of Stage 1, FURIA also used the team, with BmH being dropped from the main to academy team at the mid-season.
You can learn more about the systems here.
What support do you give players concerning team houses/bootcamps etc.
In Brazil, we have our R6S located in one of our gaming houses. They have all the support they need: the best infrastructure, medical care, nutritional advice, performance coach, mental coach, manager, psychology, and everything else you could imagine.

For the next season, we are transitioning to a gaming office model, cause I believe the separation between work and personal life is essential to the players' growth not only as athletes but also as responsible human beings.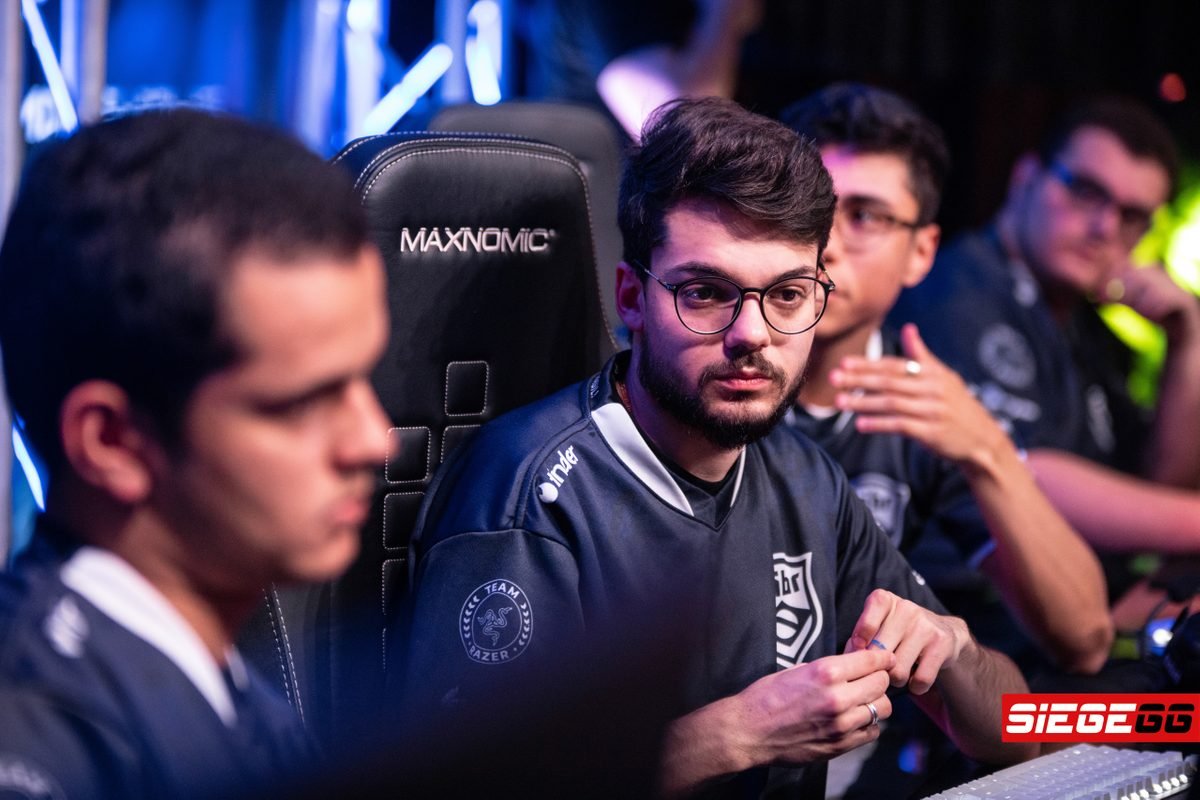 The BR6 tournament was initially going to be a LAN League, but this was canceled due to the pandemic. How did this impact your plans around the team if at all?
This didn't impact us so much. We are sad that the LAN competition was canceled due to the pandemic, but we believe the online environment from esports scene tournaments met the fan expectations.
The FURIA lineup plays in a relegation game in two weeks' time to keep their BR6 spot for 2021. Should the results not go your way can we still expect an R6 team in the 2021 season?
I believe so. Our project is focused on the long-term. Sometimes, we could have results we don't expect in the short term, but we are fine with this. We'll keep trying to improve the process and get better results with the right people. Expect us even stronger in the upcoming seasons!
Do you have anything to say to FURIA fans and Brazilian R6 fans in general?
I want to thank the fans for their support. I know the results are far that what we could expect from an organization like FURIA, but we are learning fast. We'll become a top tier team in R6S soon. Count my words!
FURIA's game will kick-off at 6 PM local time on the R6EsportsBR Twitch channel with English language coverage likely but unconfirmed.
Keep an eye out here for further coverage of the game and be sure to check out our other interviews with organisations around the world: