Week 4 of the Pro League took place this week so let's take a look at some of the highlights from across the European, North American and Latin American games, with APAC's Pro League roundup here and the Raleigh Qualifier LAN Roundup being found here.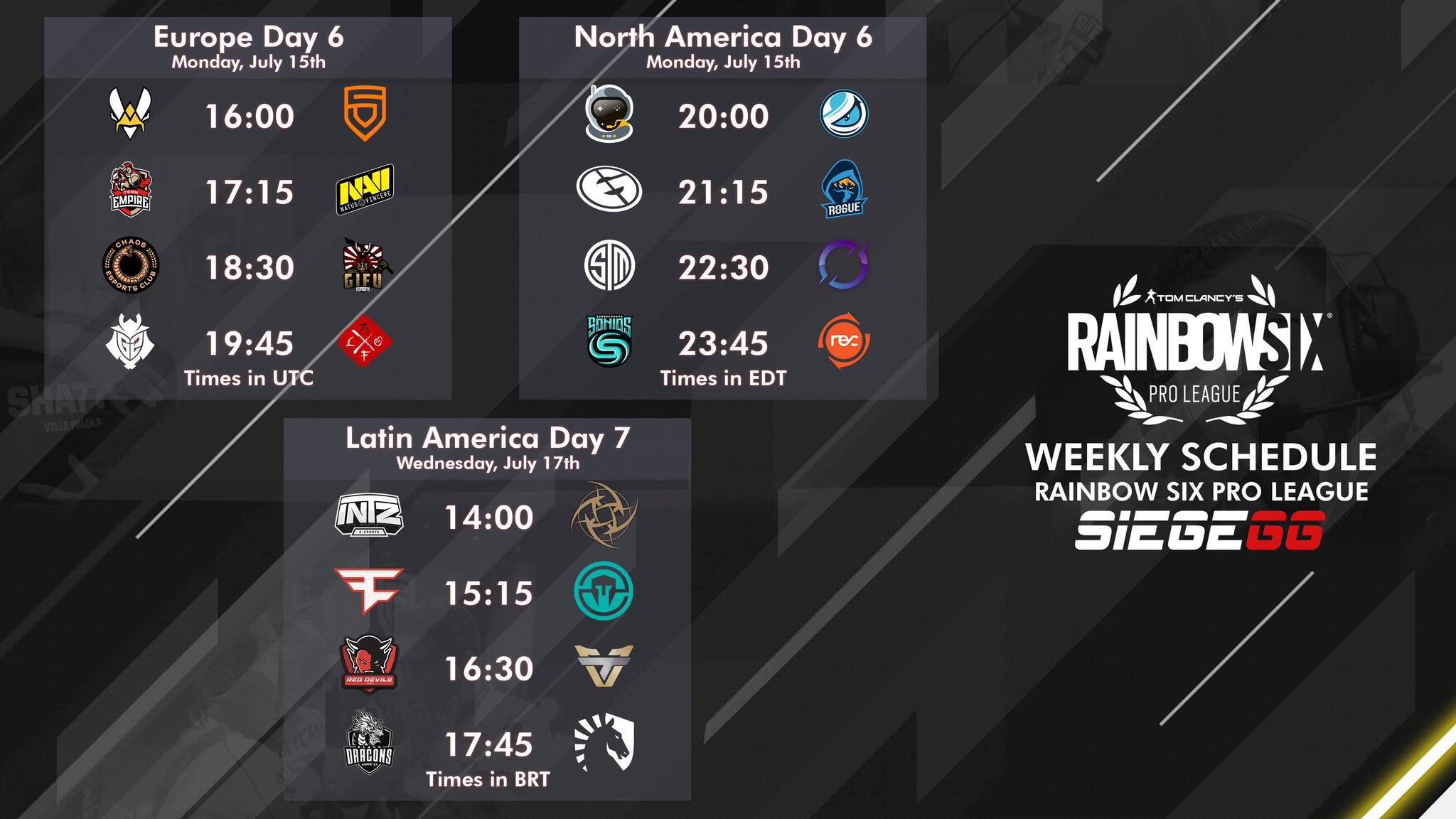 Europe
Starting off in Europe this week, the best viewing was undoubtedly to be found in the third game between league leaders Looking For Org (formerly LeStream Esport) and the struggling G2 Esports who had just been dealt a nasty shock by Team Vitality the previous week. What was a surprise, though, were the caster predictions and public polls not backing G2 Esports and the reigning world champions were evidently unhappy.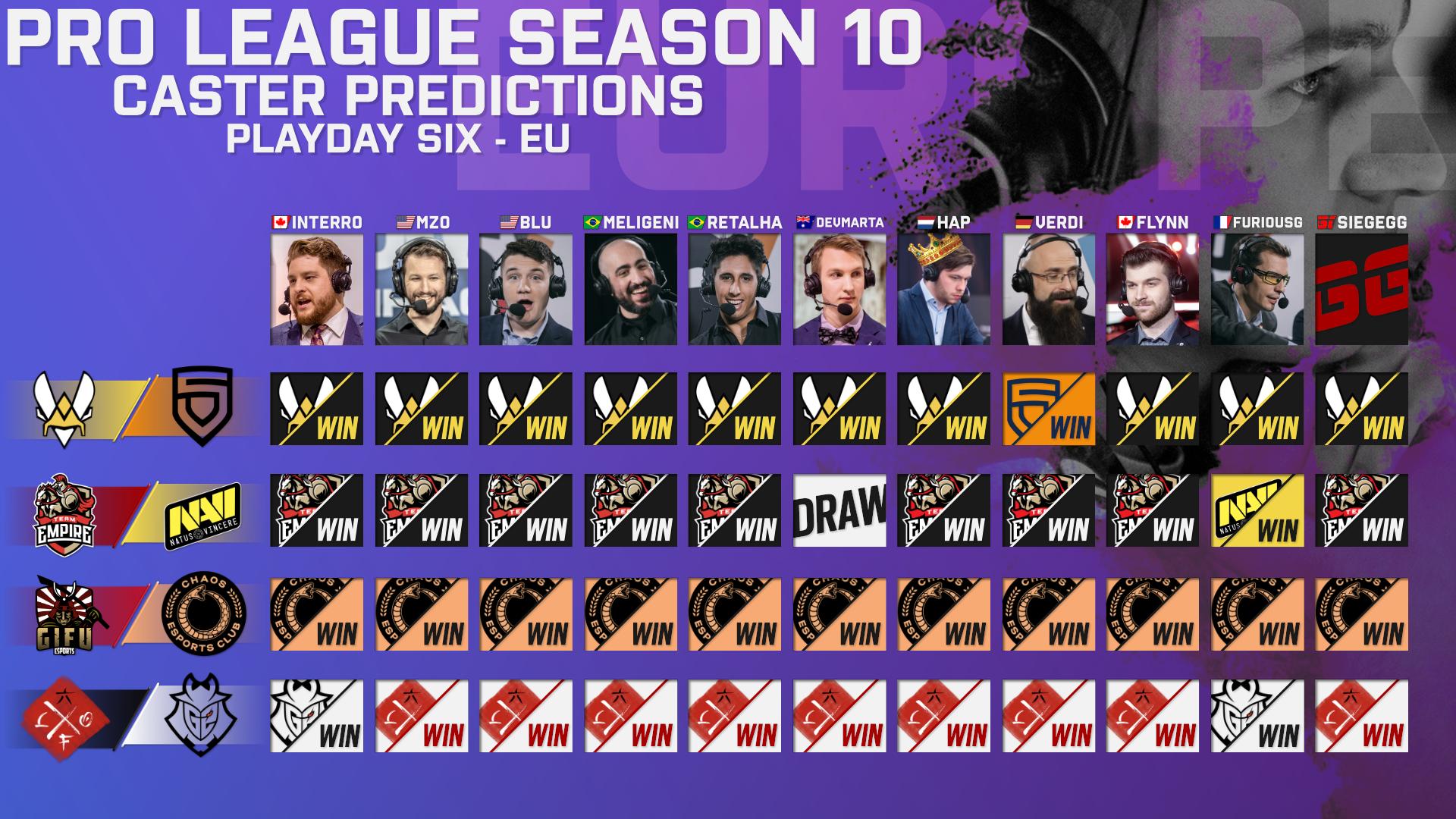 Starting off on attack on Kafe Dostoyevsky, seemingly a favourite of Europe, G2 Esports did not start off particularly well, with AceeZ tearing through the attackers trying to ingress into the site. G2 kept pace well enough, however, managing to reel Looking For Org (LFO) back until the fourth round, at which point another 3k from AceeZ and a fantastic 4k from risze saw LFO seal the half 4-2.
Swapping over to defense, though, G2 Esports came alive. While three of LFO's defense rounds had seen spectacular individual plays secure the wins, G2 Esports worked as well as they ever had together on defense, piling on round after round to take the lead 5-4.
LFO, though, were determined to show exactly why they were top of the table coming into the game, and strung together a flawless round to tie things up 5-5 and push proceedings to maximum distance. This time, though, UUNO was the star of the show with a 3k in the penultimate round, and G2 then secured three valuable points after starving LFO for time on the twelfth round to get only their second victory this season.
The results, which included a win for Team Empire over Natus Vincere and draws for the other four teams, mean that Team Empire takes top spot over LFO by a single point, but all the other teams hold station despite G2 Esports tying Chaos Esports on points.
North America
Over in North America, the game between Rogue and Evil Geniuses (EG) was undoubtedly the best of the bunch as Rogue continued their charge back to the top after their phenomenal showing at DreamHack Valencia. EG on the other hand, were looking to secure a vital three points in their push for the Finals spots but were playing with their coach Gotcha in place of Geoo, denting their strength a bit.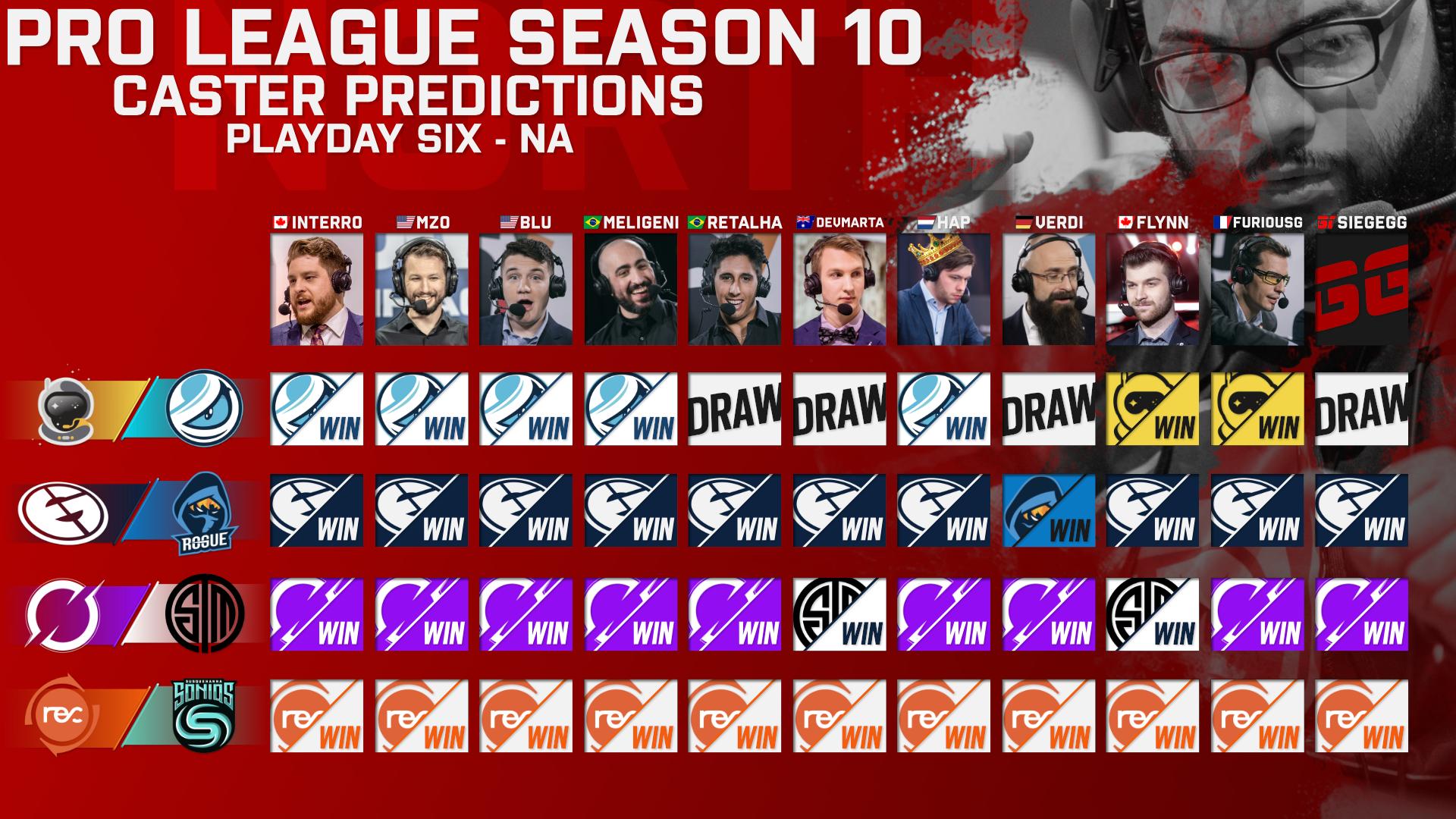 Playing on Coastline, it would be Rogue who would draw first blood, securing a double bar defense off the back of Shuttle punishing an ill-advised revive from EG. The second round, too, went to Rogue and then Shuttle once again was the star with his 3k as his team raced to a 4-0 lead. EG rallied, however, managing to secure two vital rounds to keep themselves in the game.
Switching over to defense, Evil Geniuses would keep piling on the pressure, securing a third round and very nearly a fourth as well, but Rogue would regain the lost momentum and go up 5-3. EG, though, were far from cowed despite playing with Gotcha, and put a further two strong rounds on the board to tie things up and force all twelve rounds to be played. Double kills from Shuttle and VertcL would give Rogue a chance to take three points, but Canadian would come up huge with four kills on the final round to ensure that both teams shared the spoils.
This result, and the wins for Spacestation Gaming, DarkZero Esports, and Team Reciprocity over Luminosity Gaming, Team SoloMid, and Susquehanna Soniqs, respectively, means that the table has changed a fair bit. Luminosity has slid to fourth place from first, while Reciprocity has taken the lead. EG has moved up to third, but the bottom half of the table has remained stagnant.
Latin America
Finally, in Latin America, the best game was a fairly surprising one given the casters' predictions -- Team Liquid vs Black Dragons. With all but one casters predicting a Team Liquid win -- and the other predicting a Black Dragons win -- few would have pegged the game to be as close as it was.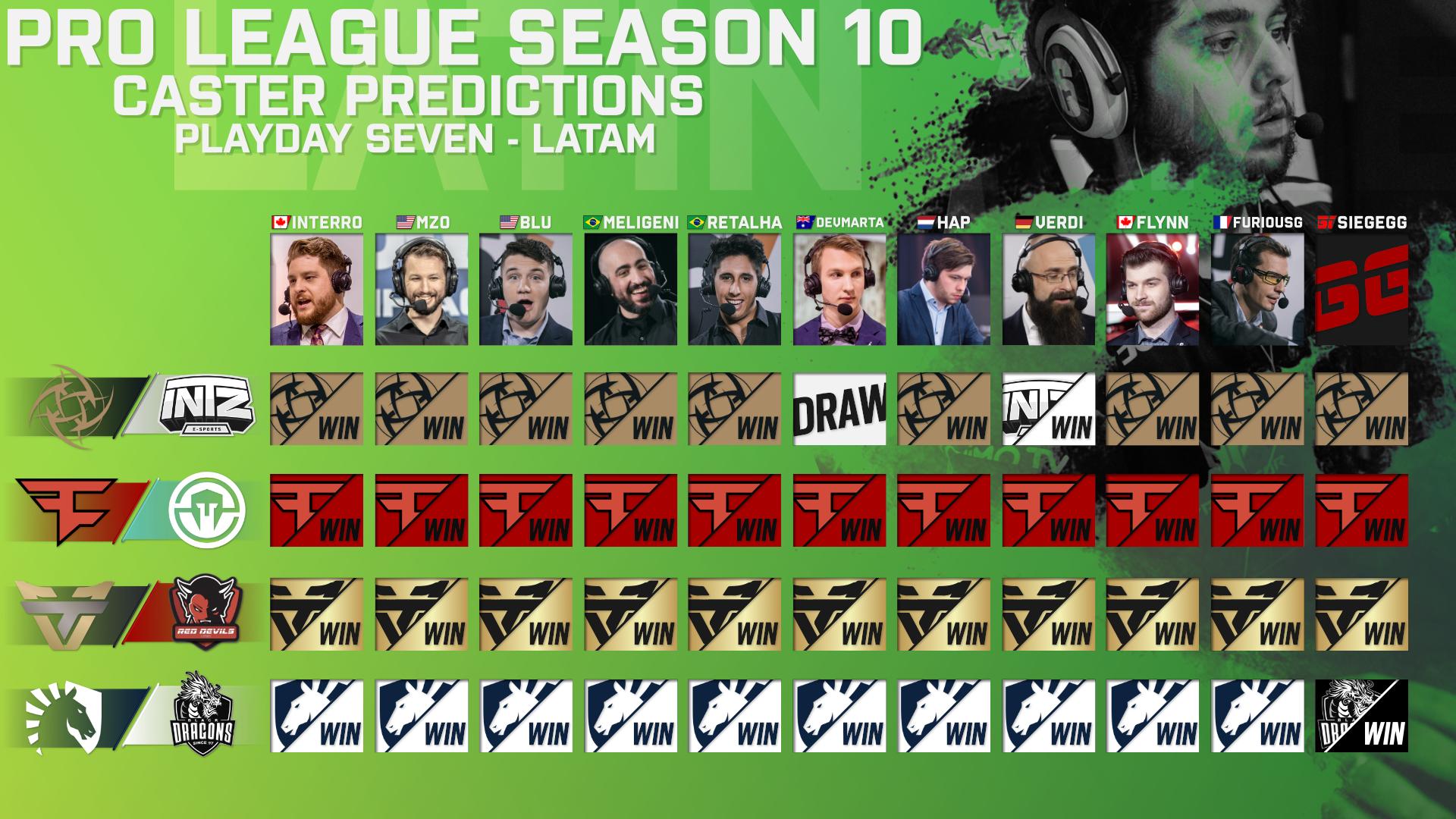 Going over to Clubhouse, Black Dragons started off well on defense after a tense 1v2 clutched out by live. The defense continued well for Black Dragons as they won yet again on the basement, but a 3k from NESK shut things down amongst some chaos that included a Black Dragons team kill. Making up for that team kill, though, pzd clutched out a 1v2 right after as Black Dragons got one more before pzd got yet another team kill as Liquid won the final round in the first half.
Swapping sides, a rush from Black Dragons didn't work out as well as it was planned, and while it ended up being a 2v2 with half the round yet to go, it was Team Liquid that won things out on their first defense. Another defensive win later, things were level, but Black Dragons pressed on to arrest their slide after an incredible last-second kill from live in a 1v1. Then, seemingly well in control of the round, and up 5v1, Black Dragons would nearly let a round slip to muringa on Smoke, but hugzord would regain control and put his team on match point. Fortunately for Liquid, they would rally and secure the remaining two rounds to ensure that they did not go home empty handed as they tied the game 6-6.
With Team oNe also beating ReD DevilS, Ninjas in Pyjamas (NiP) beating INTZ e-Sports, and FaZe Clan beating Immortals, the standings only see Team oNe jump back ahead of Black Dragons by a single point, with NiP still in the lead at the top.
---
And so, here's our roundup of the three main region's Pro League games. Check out the APAC news roundup here for full updates on everything that happened in the region.