While most of the R6 world's attention was on the Six Charlotte Major over the last month, a number of tier-two and three tournaments took place. Here's a roundup of some of the action since the regional leagues ended in early May.
Copa do Brasil
The fifth to 10th placed BR6 rosters, the women's league victor, and nine tier-two teams all competed for a R$100,000 (US$20,000) prize pool prior to the Charlotte Major.
The single-elimination bracket featured a number of surprises; most notably Black Dragons being knocked out in the first round by SuperNova, 5-7, 7-5, 5-7.
While they were the only BR6 roster to be upstaged, MIBR also lost to NiP, who had seemingly recovered from a pretty awful Stage 1 BR6 performance. NiP went on to also beat FaZe Clan before 00 Nation took them down 3-1 in the grand-final.
00 Nation were themselves just a single round away from being knocked out by "VIUVAS DO TIER 2" during the semi-finals, making the lineup of up-and-coming players one to look out for in the coming months.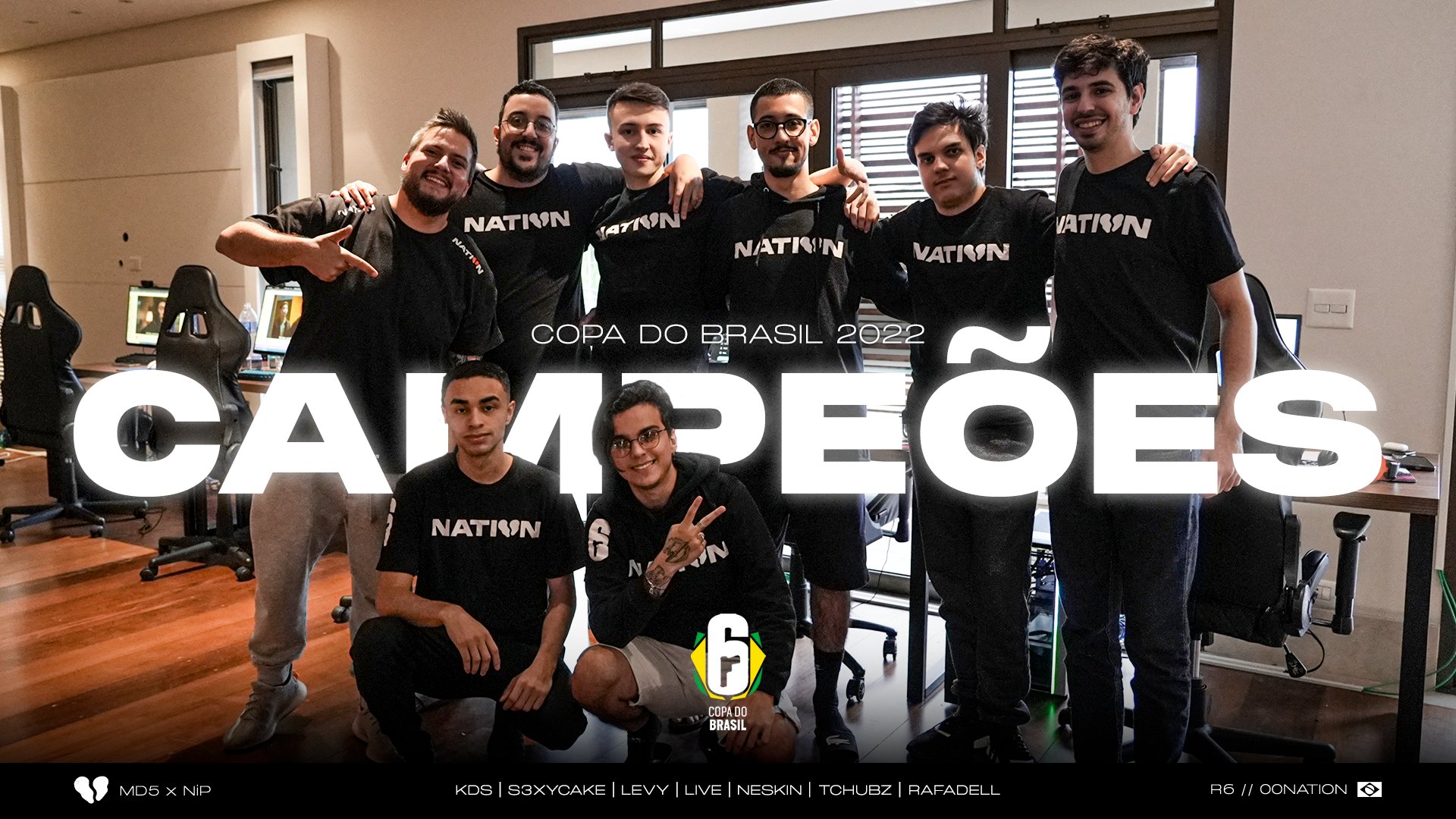 LATAM North South Super-Cups
A very similar tournament happened in the newly formed LATAM North and South sub-regions.
In the North, it was Team Cruelty that beat Fenix Esports 3-1 in the grand-final to take the title as none of the Mexican Championship rosters were felled early.
LATAM South, meanwhile, saw a strong performance from OXEN, an Argentinian roster which includes a number of ex-SUC players. This team knocked out Leviatán, who had finished third in the South American Championship, before losing in a close 2-1 to Newstar.
Newstar themselves then went on to beat the Brazilian-majority Malvinas Gaming roster 3-2 in the grand-final in a reverse sweep. Malvinas were just a single round away from taking the title 3-0 on multiple occasions, but lost the game 7-2, 7-4, 7-8, 5-7, 4-7.
Oceanic Championship Series
The very first season of the OCS also took place in May as the Oceanic sub-region adopted a similar mixed-tier playoff format to the Brazil Cup. All eight Oceanic National teams and all eight Oceanic Challenger League teams competed in a single-elimination AUD$10,000 (US$7,100) knock-out tournament to crown a Stage 1 sub-regional champion.
While there were a number of forfeited games, not a single one of the OCL rosters managed to defeat an OCN team, meaning the top-four were all well-known names in the regional scene. In the semi-finals, Wildcard Gaming beat Knights 2-1, while Team Bliss beat Ground Zero 2-0. Wildcard then beat Bliss in a straight 3-0 result to win the title.
Chiefs, meanwhile, lost 8-7 to Knights in the quarter-finals just a week before their Charlotte Major campaign began.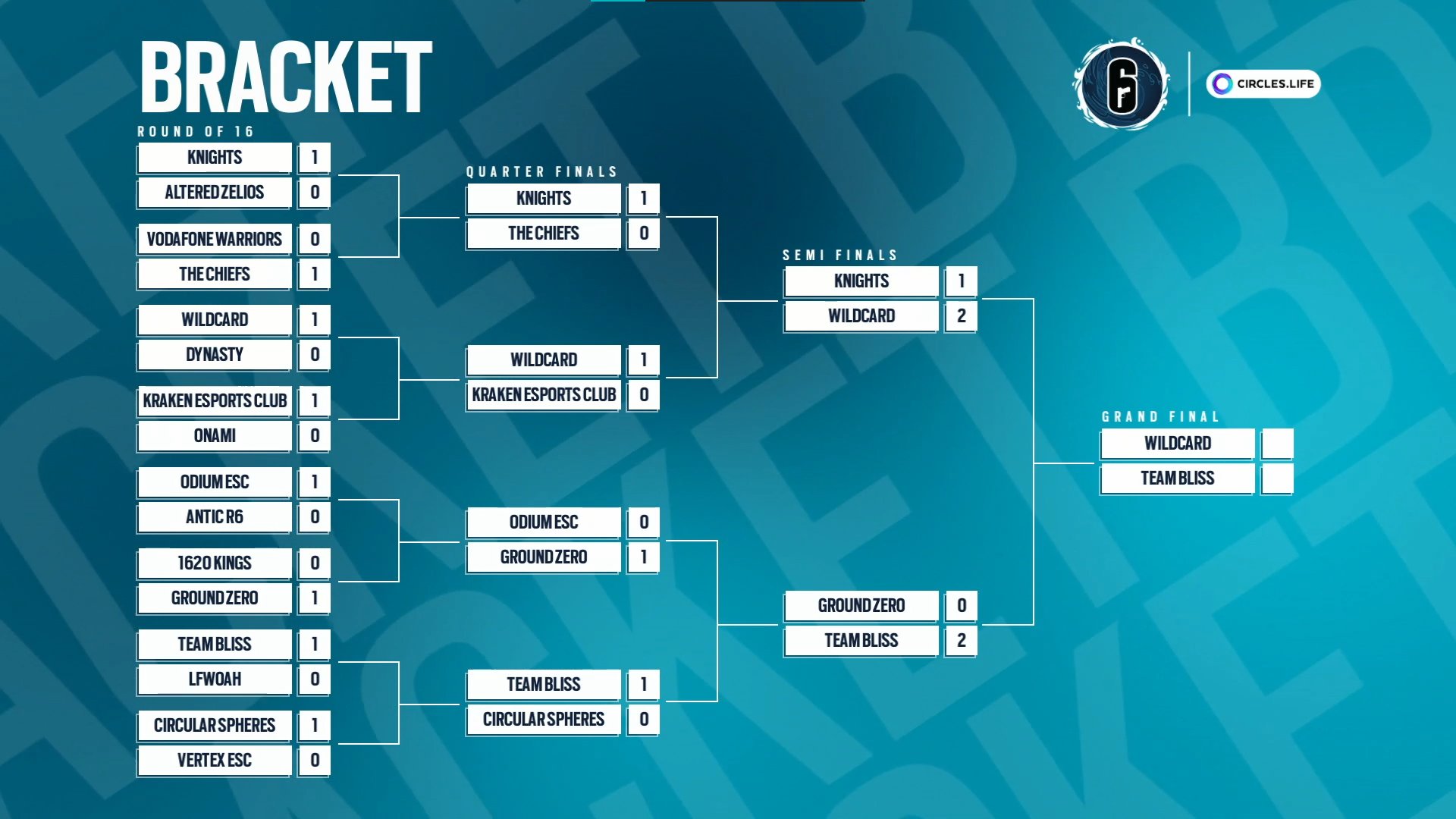 Japan League Season 1
The top-eight Japan League teams met in a ¥4,750,000 (US$35,500) single-elimination LAN playoff tournament in front of a crowd in the first week of June.
Unlike the Brazil Cup or OCS tournaments, there were two definite upsets, as Donuts USG beat Fnatic and Crest Gaming beat FAV, sending the two APAC North teams out in the quarter-finals with 2-0 scorelines. This was the debut match for Fnatic's newest pickup, Miyamoto "Siru" Masashi, who played primarily on Jager and Hibana and finished with 13 kills to 16 deaths.
Donuts went on to be taken down by SCARZ, another tier-two roster, in the semi-finals to set up a meeting against CYCLOPS in the grand final. CAG had only flown back from the USA, after having played in the Charlotte Major, a few hours before their Jun. 4 matchup against REJECT.
These two teams finished tied in points during the Japan League, making it a much anticipated matchup. But in their second-ever national-tier grand final defeat, CAG lost the final, 7-5, 4-7, 1-7, giving SCARZ the title.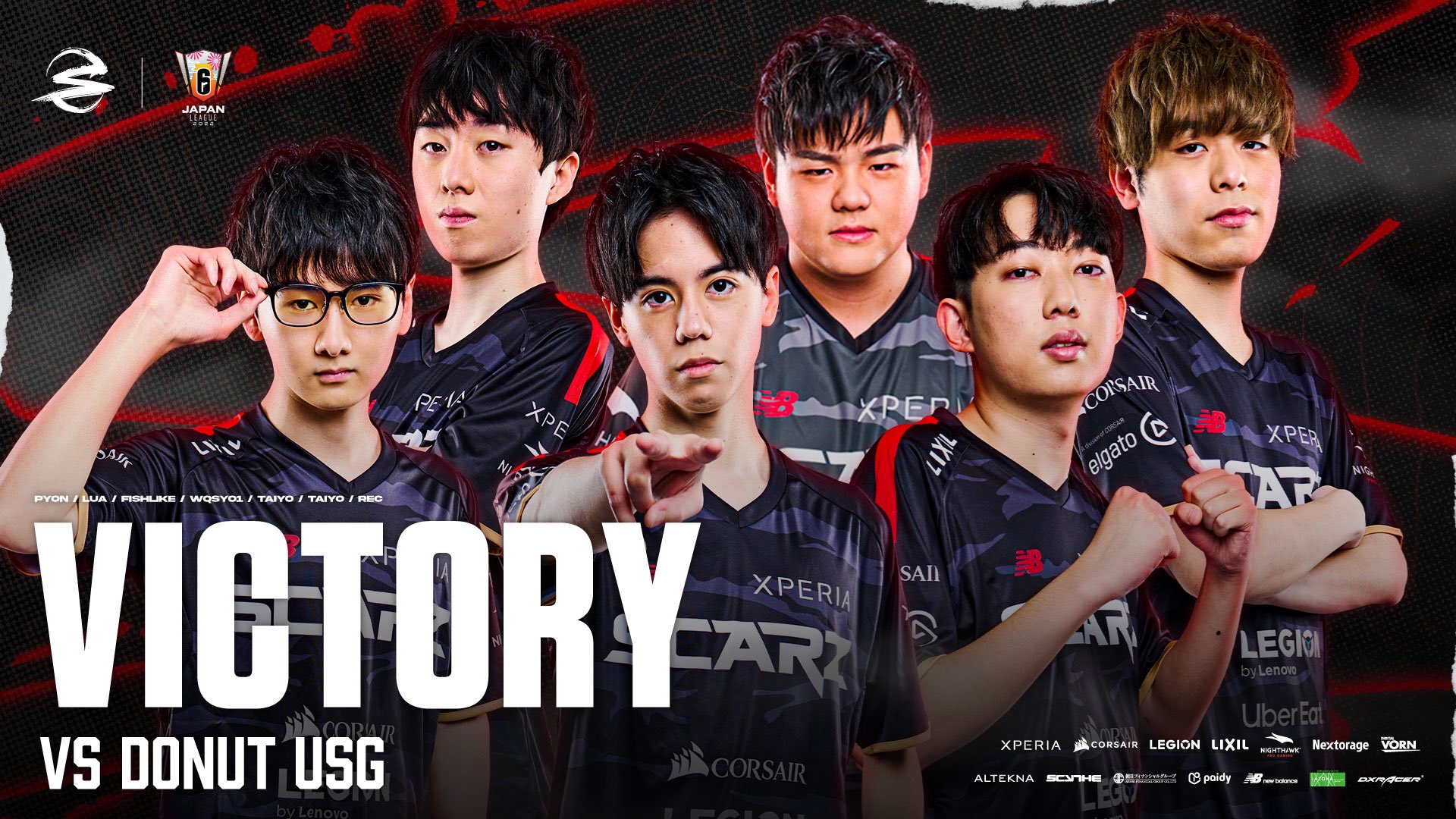 Gamers Without Borders
Three regional tournaments took place in Europe, North America, and South America to determine which rosters will attend the $2,000,000 LAN event in Saudi Arabia in August.
You can read our full coverage of these games here.
Women's Circuit & XP Women's League
Stage 2 of the Brazilian Women's Circuit and the Australian XP Women's League both ended in May.
In Brazil, after the initial group stage, the four big LATAM organizations involved in the women's scene each made it through to the playoffs -- w7m esports, Fenix Esports, INTZ, and Black Dragons e-Sports. Parabellum's Brazilian women's team finished in last place for the second stage running.
In the playoffs, the Argentine-majority w7m esports female roster won the title in two very close games; a 2-1 comeback against Black Dragons followed by another 2-1, including two overtime maps against Fenix.
This is the second stage in a row won by the w7m roster that won Stage 1 while known as B.asqueras. This is also another success for the w7m organization, as the men's team is also the current BR6 leader.
Finally, in Australia, Warriors Women were crowned the Season 7 victors following two close playoff games of their own. This is now the team's fourth title in a row since first winning the title in April of 2021 under the Elevate organization.
Unified Collegiate Championship
The top teams across the various North American collegiate leagues -- R6CC, CR6, NJCAAE, and CEA -- competed in the biggest prize pool collegiate tournament to date in North America. A total of 16 teams competed over a few weeks in a single-elimination bracket to crown the eventual 2022 champion.
In the end, the grand-finals came down to Converse University from South Carolina vs. North Carolina State University, acting as a culmination of a regional rivalry.
Converse are the reigning Collegiate Championship and CollegiateR6 champions, while NCSU won the Collegiate Esports Association Invite League and notably knocked out Akron University -- Converse's main competitors which included the ex-professional player, Joseph "Phozzo" Eisenmann -- in a straight 2-0 scoreline.
In the end, the result was fairly decisive as Converse won 3-0 -- 7-3, 8-6, 7-2 -- to win the $10,000 of the $20,000 total on offer and to take another title back to South Carolina.