After dropping Pedro "pzd" Dutra, Lorenzo "Lagonis" Volpi and Victor "Hornetao" Lopes, Black Dragons have acquired three ex-FaZe Clan members and an upcoming rookie in a major pickup for the organization.
The Black Dragons organization has been active in the LATAM scene since year one, however, has struggled in recent years as bigger orgs entered the scene. Its most recent roster spent most of the the2020 Season avoiding relegations rather than competing for a top spot as they sat in eighth place for almost all of the BR6 Season and suffered two somnewhat embarrassing losses against Challenger League teams during the Six Invitational qualifiers.
These results have led the team to drop their two longestest-standing members of pzd and Hornetao over the last few weeks as well as the notable streamer of Lagonis. Replacing them comes the core of FaZe Clan in João "yoona" Gabriel Nerici, Ronaldo "ion" Osawa and Vinícius "live" dos Santos Monteiro who themselves were replaced on FaZe by the core of MIBR as well as the fresh player of Pablo "resetz" Oliveira.
Starting with ion, this move sees him return to this old team which he competed on during the first half of Season 9. Prior to this, he finished seasons seven and eight in third place on Team oNe before attending the Season 9 Finals, Six Invitational, and Raleigh Major with FaZe. Unfortunately, ion is best remembered for his time on Black Dragons surrounding the FaZe Clan-Black Dragons match-fixing scandal which he was reportedly a part of.
Next up, there's Yoona who is a veteran of the Rainbow Six scene having won the Season 2 Elite Six national tournament way back in Season 1. Since then he has attended three Six Invitationals and three Pro League Finals peaking with a runners-up finish during Season 8.
Resetz meanwhile is on a massive upwards trajectory joining BD from the Challenger League organisation of Isurus after only joining them in January. This means he has very little competitive experience, however, both organisations clearly saw promise in the rookie.
Finally, joining the team is live who himself is another ex-Black Dragons player who competed in the team for the entirety of Season 10 -- in which he finished in fifth -- and the first half of Season 11 before moving to FaZe. Prior to this, he finished third during both Season 8 and 9 of the Challenger League making him a well-known player in Brazil even if he hasn't reached international events like many of his teammates.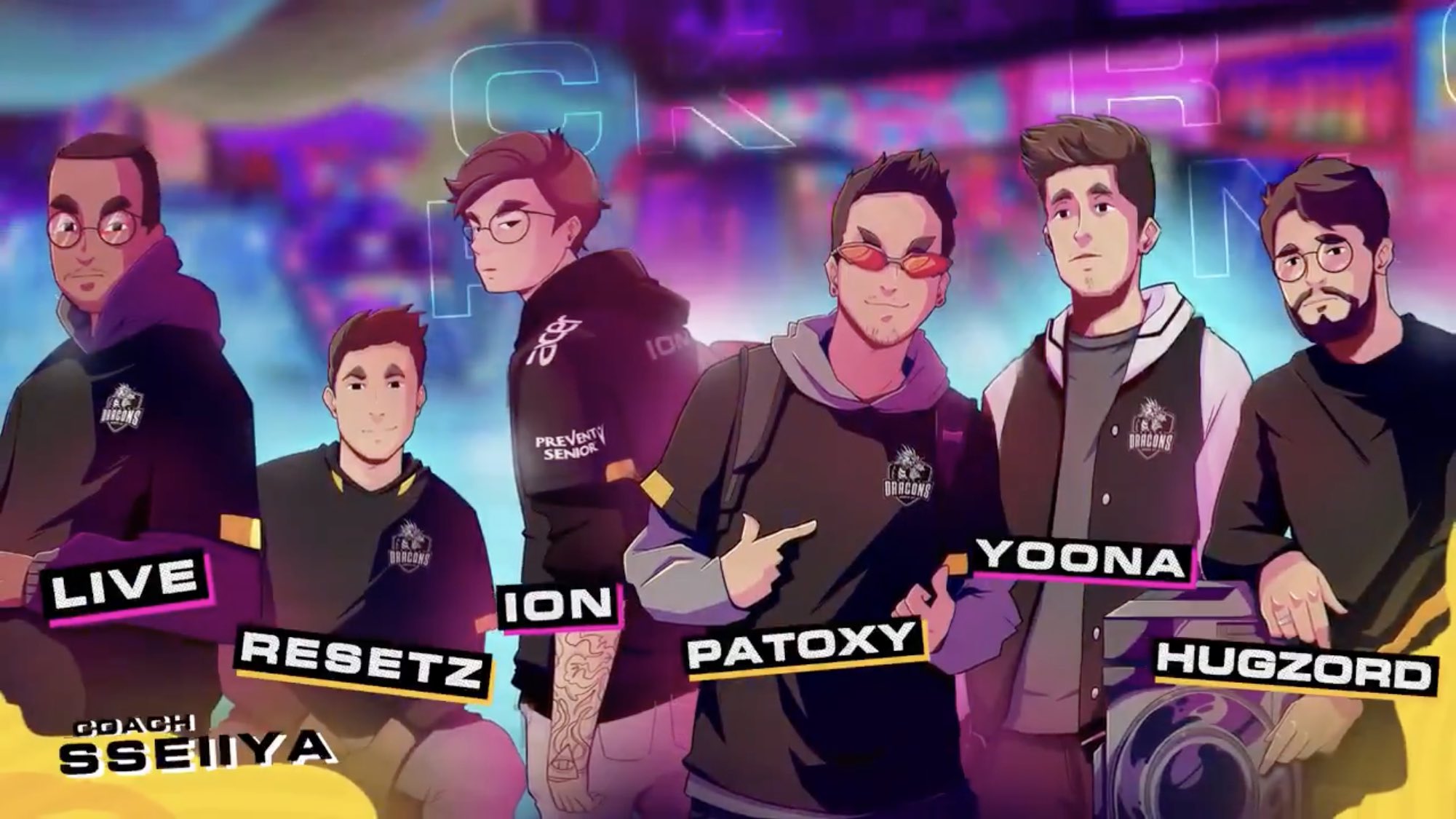 These three now join with the three remaining Black Dragons players of Vitor "hugzord" Hugo and Vinicius "Patoxy" Lima to create a six-man lineup. These two players both joined the team in the last year showing how fresh this lineup is, however, with the talent from FaZe joining this is likely a major upgrade as Black Dragons hope to once again compete with the top teams during 2021.
The BR6 League kicks off on March 20th with Black Dragons fielding the following lineup:
Vitor "hugzord" Hugo

Vinicius "Patoxy" Lima

João "yoona" Gabriel Nerici

Ronaldo "ion" Osawa

Vinícius "live" dos Santos Monteiro

Pablo "resetz" Oliveira

Henrique "sSeiiya" Sanchez (coach)