After a ten month-long season, the top four teams met this weekend at the GameXP 2019 convention at the Rio de Janeiro Olympic Park. Here we saw Ninjas in Pyjamas, Black Dragons, FaZe Clan and Team Liquid all meet to crown the top team in Brazil and split up the massive ~$93,000 prize pool.
Jump to:
Ninjas in Pyjamas vs Black Dragons
The first game saw seeds three and four face-off which while it went to three maps, wasn't really a close game.
Map one of Bank started strong for Black Dragons as Hugzord opened it up with a quad-kill which began a virtual back and forth between him and Muzi for top fragger. While Hugzord not only won this competition with 12 kills compared to 10, his team was definitely getting the best of most gunfights as well with NiP's round victories coming down to bad time management by the BD roster. Round three ended with just four kills in total while round five ended with GDNN1 and pzd forced to rush into the site with six seconds remaining leading to a fairly short lifespan. Despite this, BD was coming out on top more than not and took the map in an eventual 7-3 scoreline.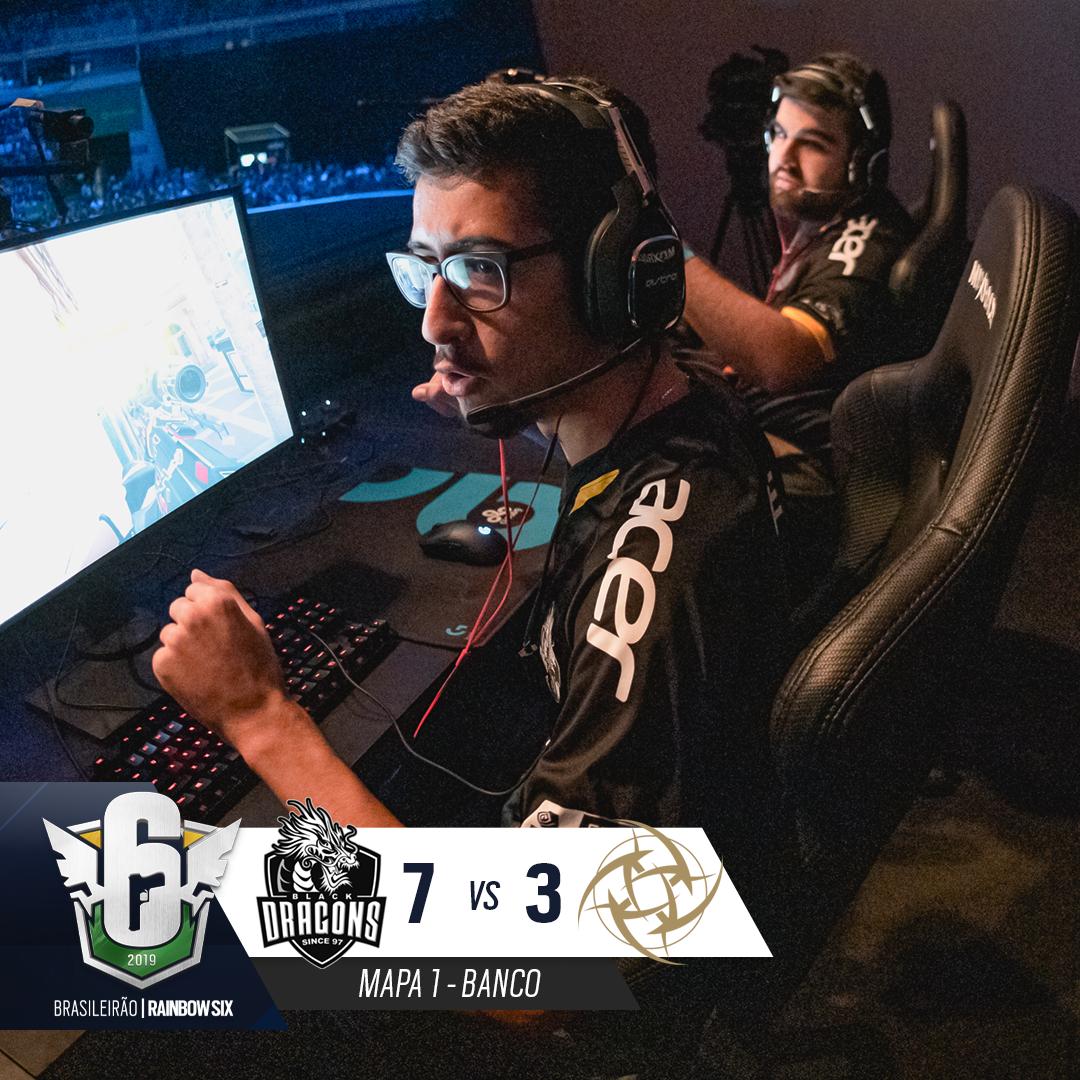 Hugzord, however, cooled right off for map two achieving just one kill throughout Border while Pino showed us the best performance of the day with a massive three kd. With triple kills in rounds one and two, Pino achieved more kills in the first two rounds than four out of five players on the enemy team would do in the whole map which pretty accurately sets the scene of what to expect on what was in fact Black Dragon's map pick. NiP went on to win the map 7-1 with BD's lone victory coming as Kamikaze was left offsite in a 1v3 retake scenario.
This just left map three -- Consulate -- to decide who will progress onwards to meet FaZe Clan the following day. While the map saw no one standout player, it very clearly had a standout team with NiP continuing on from their Border performance by going up 4-2 in the half, including a 4k from Psycho, before ending the map out with three consecutive offensive victories to book themselves a spot in what was effectively the semi-finals.
Ninjas in Pyjamas vs FaZe Clan
And so following this on Saturday we saw NiP progress from their first-round game to face the regular season's second-seeded team, FaZe Clan. Pino once again was the MVP of this match with the most kills and least deaths of anyone but FaZe's coordination eventually got the better of them.
Map one on Border was a fairly simple contest as the two teams remained neck and neck throughout the map with no standout clutches or multi-kills until we reached the 5-5 scoreline. At this point NiP was on defence and had already failed to defend the Ventilation/Workshop site twice and, after just winning the Armory/Archives site, was forced to pick an offsite for the next two rounds in a row. FaZe took advantage of this as NiP took them back down to the workshop two more times with FaZe pulling a victory out on each to take the map, 7-5.
Next up came Coastline which while began with a number of one-sided rounds, blew right open in round five with a 1v3 clutch by Yoona before Pino responded with a 1v3 ace in the very next round. This was probably the very best individual play we see in the whole weekend and the only ace so far which was, in fact, a turning point in the map as NiP then went on to win three rounds in a row with next to no opposition from FaZe.
Finally, we had Villa which started right off with a 1v2 by Astro showing the crowd that FaZe weren't completely out of it yet. While NiP did manage to win their defensive half as expected, 4-2, it wasn't nearly as confident a result as you would want on Villa as the lead was only attained thank to a 1v3 4k by Muzi. Put simply NiP looked somewhat weak on Villa which rather makes sense considering it is one of their most banned maps.
Fortunately for them, their individual skill started to show as they moved onto the offence with Julio achieving eight kills in three rounds to push them up to 5-3 before a FaZe comeback ended the half with another 4-2 split to push the game into overtime. Here faZe got the defensive half first and so had a huge advantage over NiP, however, they didn't need it as NiP only achieved a single kill in the following two rounds -- Muzi onto cameraman -- leading to a map result of 8-6 and a series victory for FaZe meaning they were to meet their Team liquid in the grand final on Sunday.

FaZe Clan vs Team Liquid
FaZe Clan: Astro, cameram4n, mav, yoona, ion and Twister (their coach)
Team Liquid: nesk, S3xyCake, psk1, Paluh, muringa, Sensi and Silence (their two coaches)
And so we came to the BR6 2019 grand-finals between the two times reigning champions of FaZe Clan and Team Liquid, desperate to take home a title for the first time since their Pro League Finals victory back in Season 7. This game was simply a masterclass of Siege and probably one of the very best games of R6 seen to date and definitely the longest clocking in at 63 rounds (compared to the Six Invitational 2019 at 41) across its five maps.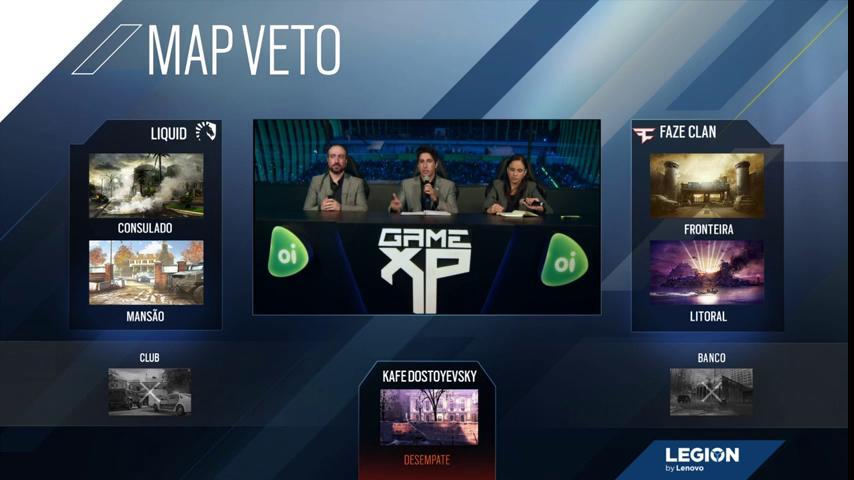 Map one started off definitely in Liquid's favour as they took the first three defensive rounds on Consulate with only two deaths on their part. While FaZe did wake up at this point, the rounds were remarkably one-sided for whichever team won as we saw every single round come down to a 1v3 or worse situation. The highlight of this map was pretty clearly a quadruple kill by mav on Valkyrie in the space of around 15 seconds as the attackers attempted to rush into the site to no avail. The map eventually ended 7-5 to FaZe after winning five rounds consecutively on their defensive half before a triple kill by Astro ended out the map in the Lobby.
Next came map two of Border which started off with Liquid going up 3-0 before finishing the half up 4-2. At this point, the map became somewhat stale; while great teamplay was being seen from both teams neither one of them were really being challenged with all six of the remaining rounds leaving an individual in a 1v4 or 5 situation as their team had been swarmed and killed fairly easily. The map eventually fell in Liquid's direction 7-5 after Paluh finished off Astro with just a single second left on the timer.
Villa came next which was a much closer game throughout. While Liquid failed to get their early lead yet again, they did in fact end their offensive half up 4-2 against faZe which spelt virtual doom for FaZe. Nevertheless, even despite Liquid winning two more rounds to push themselves on map point at 6-2, ion's 4k on round nine kickstarted a comeback while attacking Villa, something that's extremely rare to see. FaZe went on to not only win four rounds in a row to push themselves to overtime but then took the two overtime rounds with just a single death on their part just like we saw against NiP the day prior. This was such a remarkable comeback that many had written off FaZe after Liquid had taken three offensive rounds of their own yet faZe showed that they shouldn't ever be counted out of a map no matter how dire it seems
At this point, the game has already almost gone on longer than the 2019 Six Invitational and we only just started with map four -- Coastline. This map had so many clutches, it's hard to keep track off including a successful 1v4 by Nesk and a 1v3 by muringa, however, ultimately it was Paluh that decided the game. FaZe initially went up 4-2 on the attack before Liquid won four rounds of their own which started with a 4k from Paluh on round 7 and an ace from him on round 10 to put themselves up on map point. At this point, the final round wasn't actually played out as camerm4n brought out the banned operator of Warden forcing FaZe to forfeit the round and give the map to Liquid 7-4 despite camerm4n attempting to sixth pick off of it.
And so we entered the newly refurbished Kafe Dostoyevsky for map five which on paper was a pretty weak map for both teams, however, as FaZe had already beaten Liquid 7-5 during the Pro League on Kafe, they theoretically had a slight advantage. Despite this advantage FaZe had was unseen initially as Liquid won five out of the first six rounds as they had their sites on the title. However, just as said previously, you should never count FaZe out as they went on to win three rounds running thanks primarily to Astro before Liquid managed to finally pull in another round to push them to match point and a 1v2 clutch by camerm4n pushed the final map of the season to overtime
At this point, the stream had reached over 50k viewers despite being in just Portuguese as two round victories separated Liquid and FaZe from one of the most coveted titles in R6 esports. Round 13 saw a fairly efficient clear by Team Liquid of the map leading to ion needing an ace to win the round before s3xycake finished him off while round 14 saw the teams trade kills back and forth until psk1 was left in a 1v2 situation practically gifted to him as instead of covering the planter, Astro rushed forward into the site to die forcing yoona to do the same giving Liquid the round, map and title victory and crowning them as the BR6 2019 champions!
As well as taking the BR6 title, Liquid's newest player of João "muringa" Deam was also crowned MVP of the tournament and so was awarded the MVP sword as he, following on from his 2018 and 017 BR6 victories on the FaZe Clan roster, is the only three times champion of the league.
Circuito Feminino
While the main Black Dragons roster went out early, their newly acquired female roster certainly performed even greater than expected. Their initial game on Friday against the INTZ eSports Club Female roster was easily the most one-sided game of the day as they took the maps of Consulate and Kafe 7-2, 7-0 before Resilience e-Sports Club defeated the Team Brave Soldiers Female roster in a much closer result of 7-4, 8-6 to meet them in Saturday's grand final.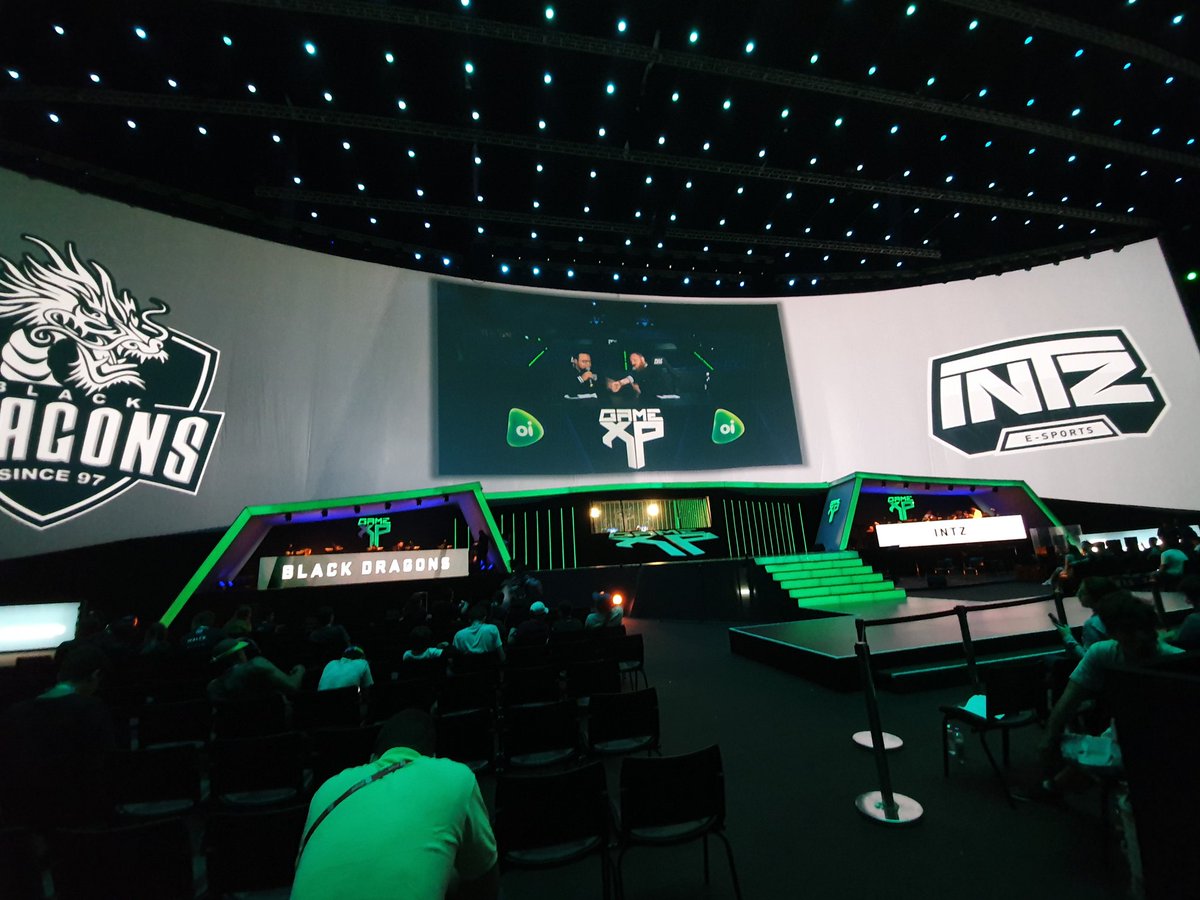 The grand-final kicked off on Consulate and saw Black Dragons take an immediate lead on the defence with two round wins before Resilience awoke on round three which saw Carol get a triple kill. This seemed to show that Resilience had some fight in them as round four also very winnable as Dooxy almost pulled off a 1v3 before the BD player of Thaii shut her down leading to an eventual scoreline of 7-1 on Resilience's map pick
Map two of Border was closer however as was clear on Consulate, Black Dragons weren't going to be beaten. After going down two rounds, Resilience won four of their own before, just like in their semi-final the switch to the defensive half led to five round victories of their own to end out the map 7-4 and take the title of GameXP 2019 Circuito Feminino champions!
TUES University Championship
Also at this week's GameXP event was the Brazilian R6 University championship final between Anhembi Morumbi University which included the ex-Challenger League player of p0PStarr, and Universidade Positivo which included both the ex-Challenger League player of Fressato and Isa who finished last years GameXP Circuit Feminino tournament in fourth place on the ReD DevilS e-Sports Female roster.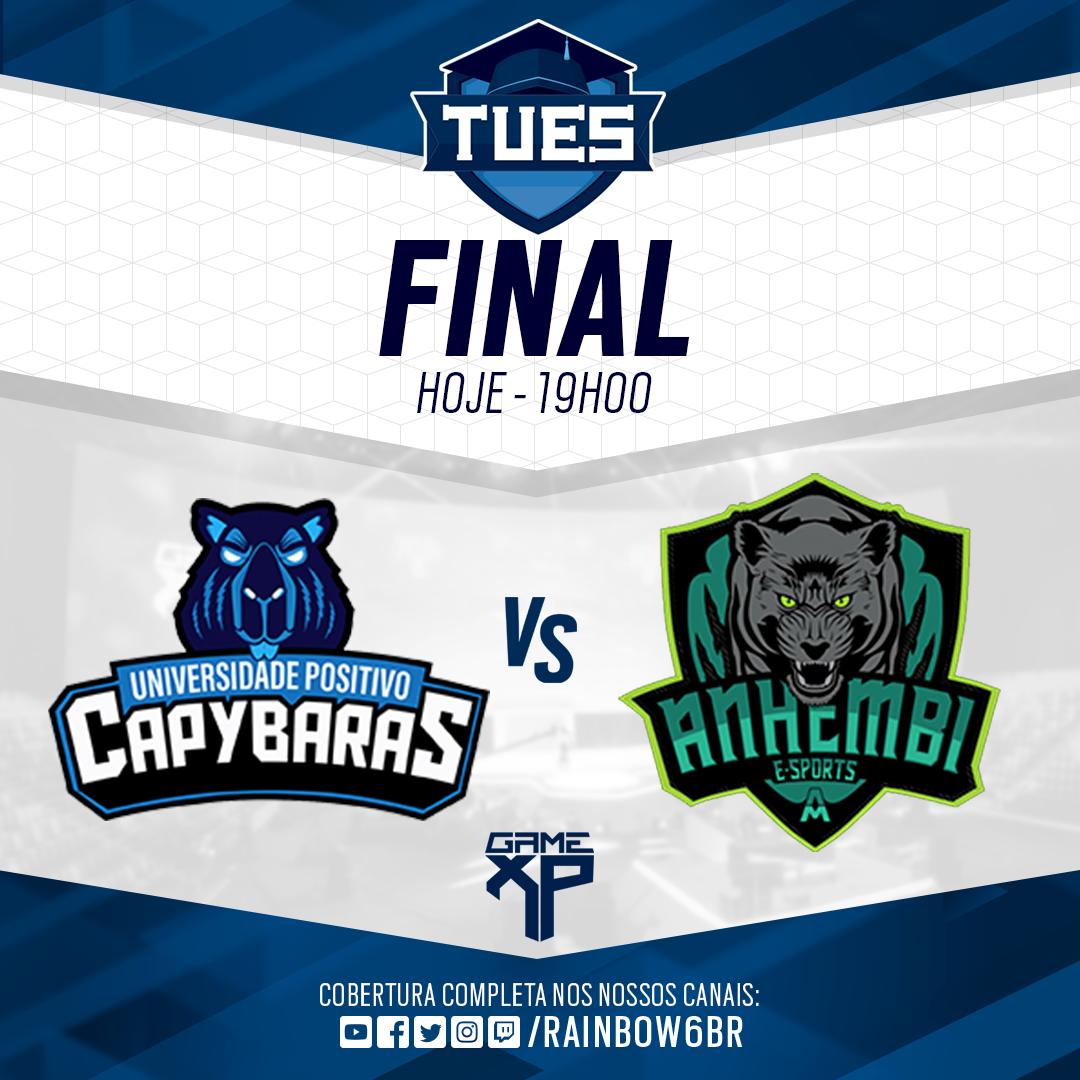 The game was quite a standout despite it obviously being of a lower quality of those mentioned previously. Anhembi Morumbi University took map one 7-5 after being ahead for most of the map before on the second map of Bank, the two teams traded rounds all the way into overtime before Anhembi finally got the first two round lead taking the map 8-6 and the title 2-0.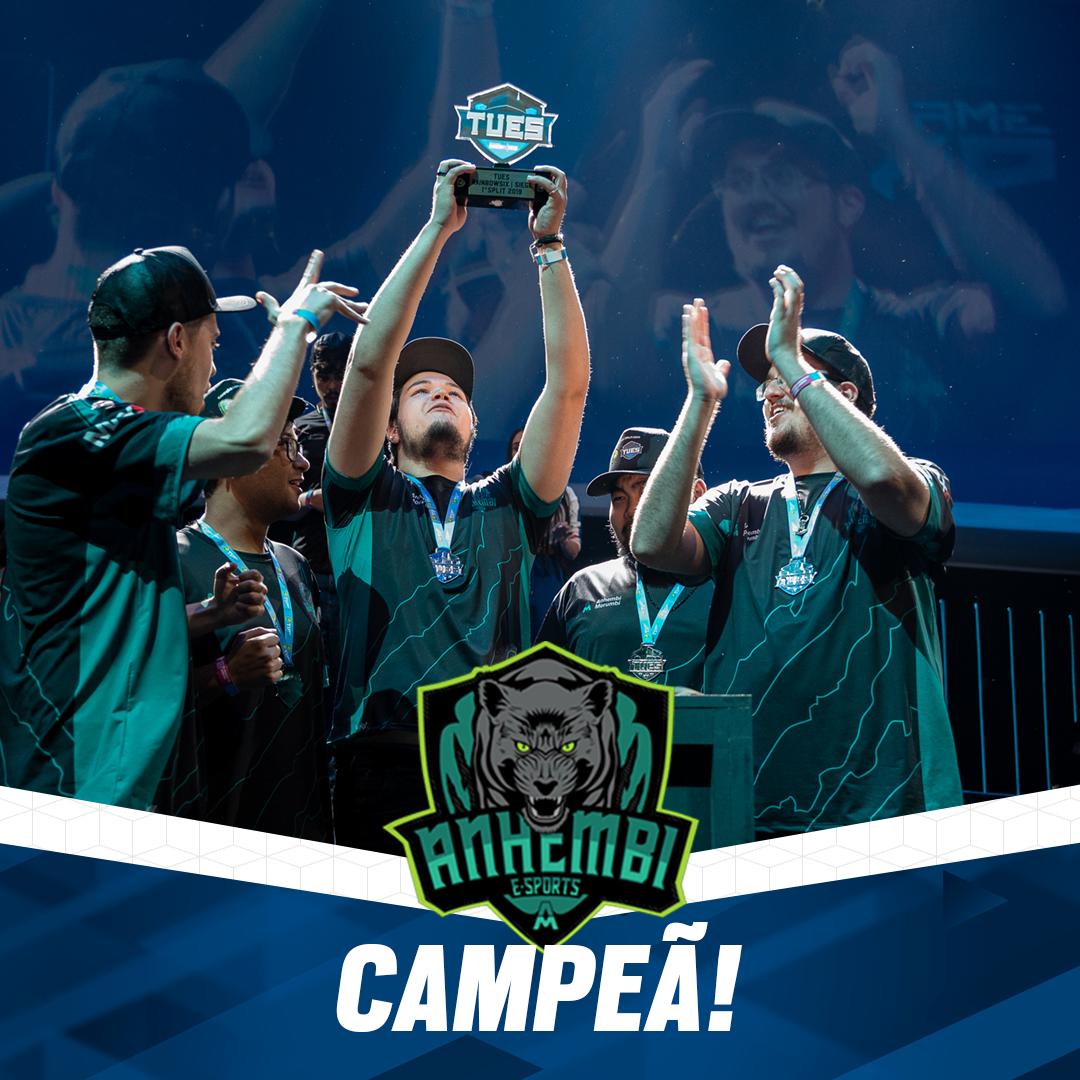 What's Next?
The Brasileirão league will return for its 2020 season in September with the new contenders of Team oNe and Guidance Gaming entering the ten-month long league to replace the demoted teams of ex-ReD DevilS and ex-paiN Gaming. Between then and now both NiP and FaZe Clan will be attending the Six Major in Raleigh, USA while Team Liquid will be focusing on repeating this performance in the Pro League to hopefully qualify for the Season 10 Finals in Japan.
The Circuito Feminino meanwhile will see its next big event at the Greenk festival -- "Brazil's largest technology and sustainability event" -- on October 4-6th where the Black Dragons and Team Brave Soldiers rosters will be joined by the Athena's e-Sports and RedWolf e-Sports rosters (currently playing under the resilience organisation) just outside Sao Paulo.
---
And so that's our roundup of the BR6 2019 event. Be sure to keep an eye out here at SiegeGG for more updates on R6 around the world as well as announcements concerning the BR6 2020 season as they arrive!