In a continuation of the 2020 Korean Open, the Spring 2021 version of the ₩60,000,000 (US$50,000) Korean national tournament got underway about a month ago, featuring four APAC North teams in attendance, with the monumental organisations of T1, Cloud9, and DWG KIA.
Here's a rundown of the two playoffs games from this weekend, with links below to each week's roundup if you missed any of the action:
Playoffs Day 2
Results:
DWG KIA 2-0 (7-4, 8-7) Talon Esports
SGA eSports 2-1 (4-7, 7-4, 8-6) Cloud9
Two semi-finals were set to be played on the second day of playoffs, on the Saturday last weekend; SGA eSports vs Cloud9, seemingly a foregone conclusion, and DWG KIA vs Talon Esports, the match to 'watch out for'.
However, as exciting as the first game was, the second was the one that caused jaws to drop.
The game started off on Kafe, with Cloud9 fresh off its APAC North top spot confirmation. SGA, however, had no such honour to its name and was also starting off Kafe on the lesser-favoured attacking side.
Sure enough, it was multi-kills galore for EnvyTaylor and Cloud9, as they swept to a 4-2 lead in the first half before turning on the style on attack to take the map by a rather comfortable 7-4 scoreline.
One may have forgiven for assuming SGA would be mentally checked out by then, being a map down against a team that was top in the top-flight in 2020, had reaffirmed its status so far in 2021, and had won every domestic tournament for nearly two years.
SGA, however, took the fight to Cloud9 on Oregon, starting off with a MintChoc0 1v2 post-plant clutch to open their defense and sweeping to a 3-0 lead that would become 4-2 at the half. Sensing weakness, SGA needed little invitation to drive the wedge into Cloud9's armour, as they finished the job on attack, taking the map 7-4 in kind.
The decider of Consulate, however, was a far bloodier battlefield.
Cloud9 would manage to go evens in the first half on attack, but it seemed that SGA were just as up for the fight and that neither attack nor defense had an advantage as the second half also finished 3-3. With the score thus at 6-6, overtime was at hand.
A N3ro triple-kill combined with a Kira-Miki double and an Erosa defuser plant gave SGA Round 13, and suddenly their fans dared to dream. Despite Cloud9's strength, though, the single match point in hand was not even needed for SGA, as a Kira-Miki spawn-peek double-kill kneecapped the Cloud9 attack and toppled their gigantic opponents.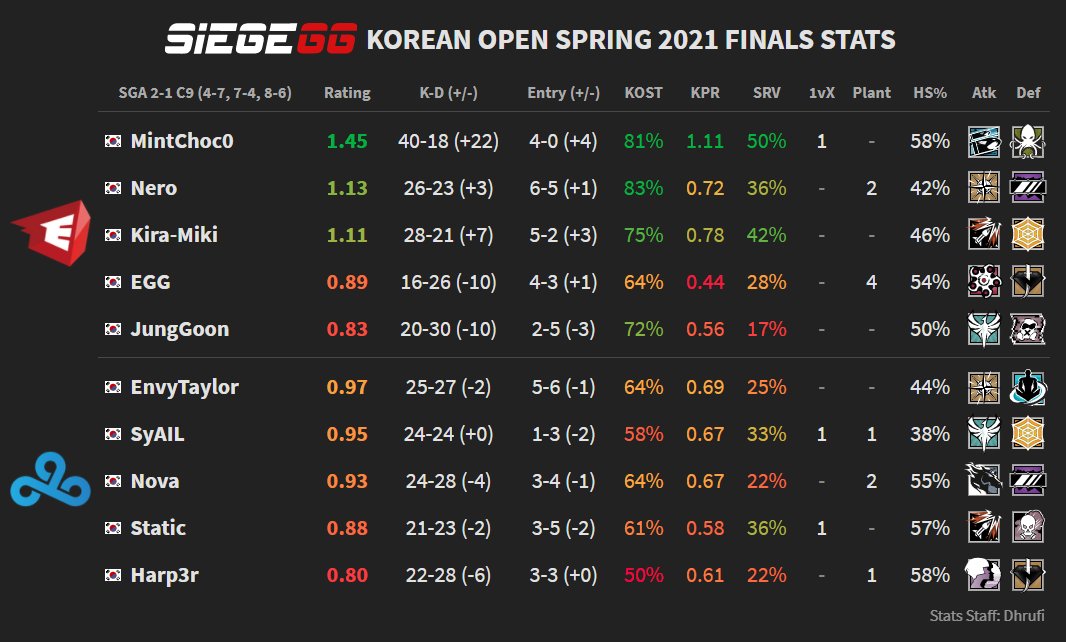 Playoffs Day 3
Results:
SGA eSports 3-1 (7-5, 7-8, 8-6, 7-5) DWG KIA
Finally, the much anticipated Best-of-Five (Bo5) Grand Final was at hand, but with only one of the teams actually expected to be there.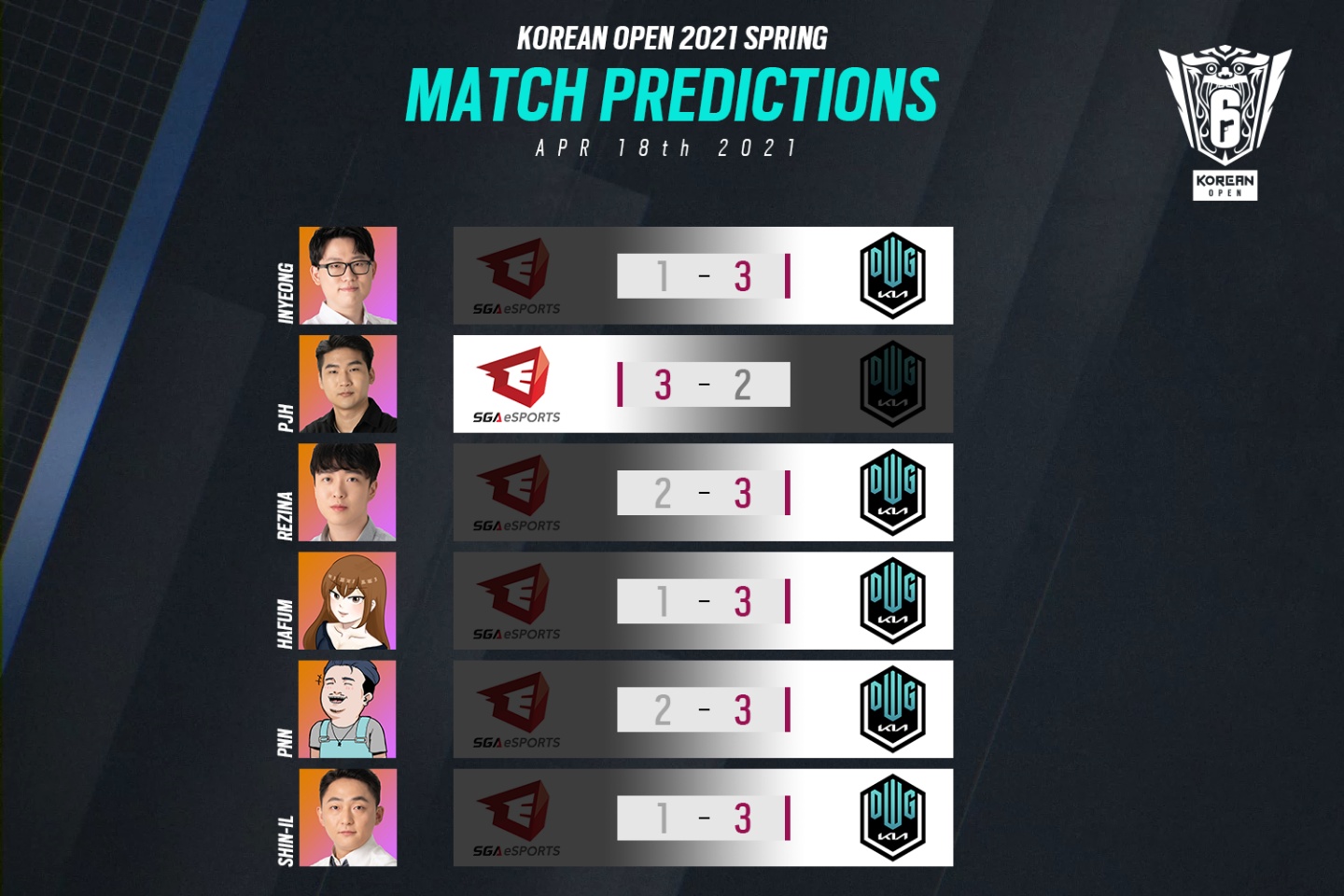 While SGA eSports had taken down Cloud9 the day prior, prevailing sentiment still favoured their APAC North opponents of DWG KIA, but it was seemingly a position that SGA was more than happy to be in.
The Grand Final started off where SGA had ended the previous day, on Consulate, and once again their first map started off poorly. Conceding a 2-4 first half in favour of DWG KIA, it seemed that SGA's fairytale run may come to a halt right at the end.
However, the team rallied, with plays such as N3ro's quad-kill in Round 9 proving enough for them to overturn the deficit and take the map 7-5.
As close as Consulate was, however, Villa would be closer. The second map would start with SGA on the favoured defense and they would take full advantage of it, going up 4-2 at the half. However, DWG KIA would respond in kind, forcing overtime and securing match point at 7-6 after four round wins running.
Despite some resistance from SGA, they would hang on thanks to a CATsang double-kill, post-plant retake on Clash, taking the win 8-7 and keeping themselves alive in the match.
The third map of Clubhouse would be similarly hard-fought, with the DWG KIA momentum carrying them to a 4-2 lead on the defense. However, much like they had done to SGA on Villa, SGA mirrored their defensive half, tying things up at 6-6 and forcing overtime.
Securing match point in Round 13, it seemed that maximum overtime was once again in the offing after a Woogiman quad-kill put DWG KIA in pole position to equalise the scoreline. However, the ace would be denied, as the last member standing for SGA, Kira-Miki on the Montagne, would complete a double-kill with a dying-seconds 1v1 clutch to win the map 8-6.
Suddenly reinvigorated, SGA would kickstart the fourth map of Oregon with a JungGoon triple-kill and would proceed to dominate DWG KIA. Their defensive half would finish 5-1 in their favour and a first domestic title seemed agonisingly close.
The SGA fans would then get even more excited as SGA then moved onto match point in Round 8, then leading 6-2, but three rounds in a row from DWG KIA would threaten to spoil festivities.
However, a third subsequent overtime map was not to be had, as SGA arrested the slide with N3ro and MintChoc0 double-kills to take the map 7-5, the series 3-1, and the title of Korean Champions with this Spring edition victory.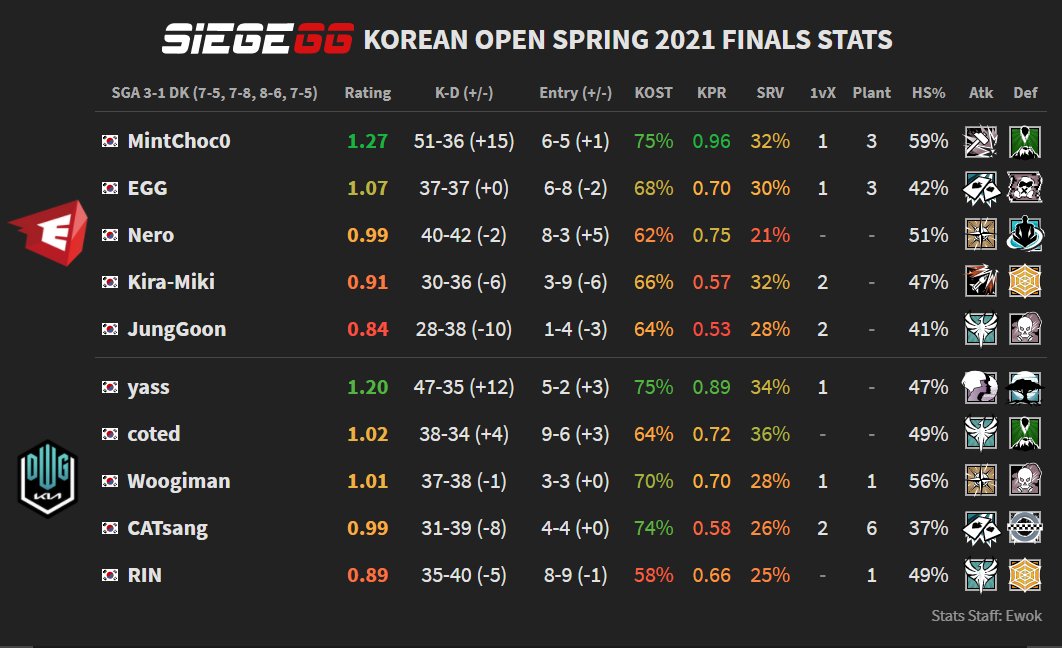 Now, the Korean scene will take brief breather in anticipation of the APAC Stage Championship Final, where Cloud9 will attempt to take the overall APAC Champions title against Elevate.
Furthermore, the Six Invitational 2021 is currently set to be played out next month, with the Korean Open 2021 returning after that with its Summer edition.