In a continuation of the 2020 Korean Open, the Spring 2021 version of the ₩60,000,000 (US$50,000) Korean national tournament got underway three weeks ago, featuring four APAC North teams in attendance, with the monumental organisations of T1, Cloud9, and DWG KIA.
Here's a rundown of the games from the week prior and here's what to expect from the third week ahead.
Day 4
Results:
Talon Esports 7-5 DWG KIA
SGA eSports 7-0 Faust
Cloud9 7-3 T1
StarRise 7-2 Team Viper
On the first day of the second week, the game to watch was Talon Esports' upset over DWG KIA, with special mention also to the first-ever Cloud9-T1 match in Rainbow Six, which ended in a dominant Cloud9 victory.
The Talon-DWG match started off with Talon defending on Villa, and LabyRinth completing an opening-round triple-kill with a 1v2 clutch. DWG KIA looked out of depth, only able to scrounge a round on attack, with Talon streaking to a 5-1 lead.
However, DWG pulled things back to a 5-3, before AzzyyyS completed an offensive ace in under a minute. The DWG comeback train kept going, however, threatening overtime at 6-5, but Talon stuck the landing, taking the win at 7-5.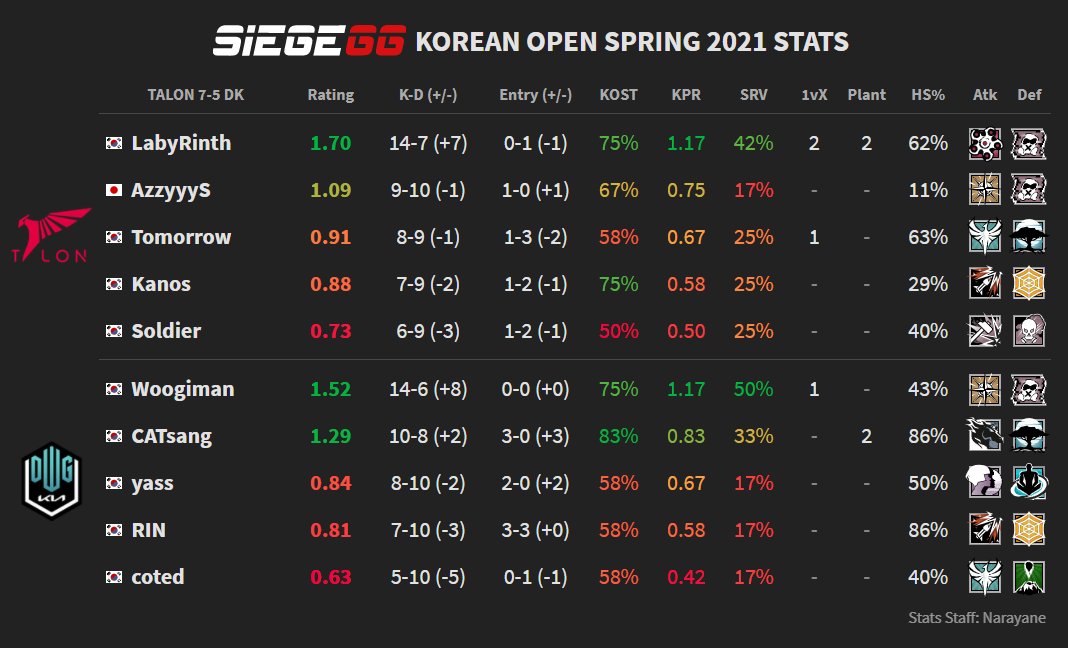 Day 5
Results:
Talon Esports 7-3 Team Viper
DWG KIA 7-4 T1
Cloud9 7-5 SGA eSports
Faust 8-6 StarRise
The next day, League of Legends arch-rivals DWG KIA and T1 took each other on, but unlike in League, it was DWG KIA that drew first blood.
Playing on Oregon, RIN and yass combined for all kills in the first round to help DWG to an early lead, but T1 matched their opponents nearly blow-for-blow. Trading rounds back and forth, the game hung in the balance at 3-3, but the second half was nearly all DWG.
After two traded rounds, with CATsang clutching out a 1v1 and r3plicA helping T1 to keep pace with a successful defuser plant. Unfortunately for T1, playing with Revi as a player-coach, DWG KIA put three rounds together, taking the map 7-4.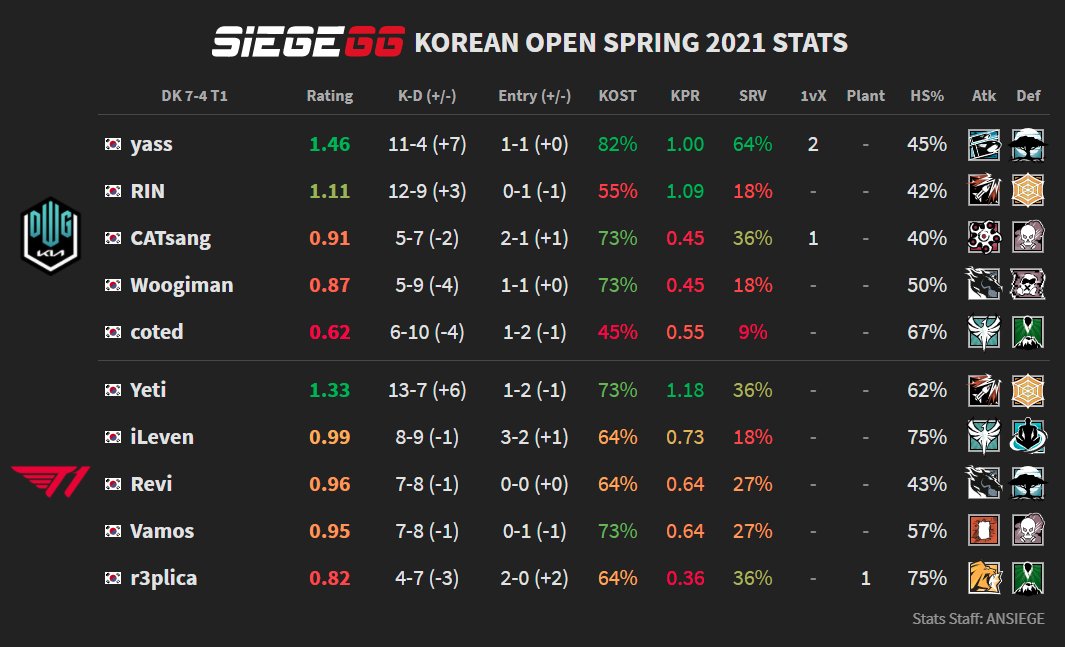 Day 6
Results:
Cloud9 7-1 StarRise
DWG KIA 7-2 SGA eSports
Faust 7-1 Team Viper
Talon Esports 7-4 T1
The final day of play in the first week once again saw T1 be part of the standout match, but once again as part of the losing side.
In a repeat of the APAC North game from just three days prior, the staging ground was the only key difference -- being Consulate this time instead of Villa.
Starting off on Consulate, Talon took the early lead and then stretched it out to 3-1. However, just like the previous day, T1 pulled things back and finished the first half 3-3 to keep themselves in the running, this time off the backs of two triple-kills by r3plicA.
T1 then took the lead for the first time in two matches, but Talon seemed far too strong to be dislodged as they reeled off four rounds in a row and took the fight to T1 and closed out the match with a 7-4 scoreline.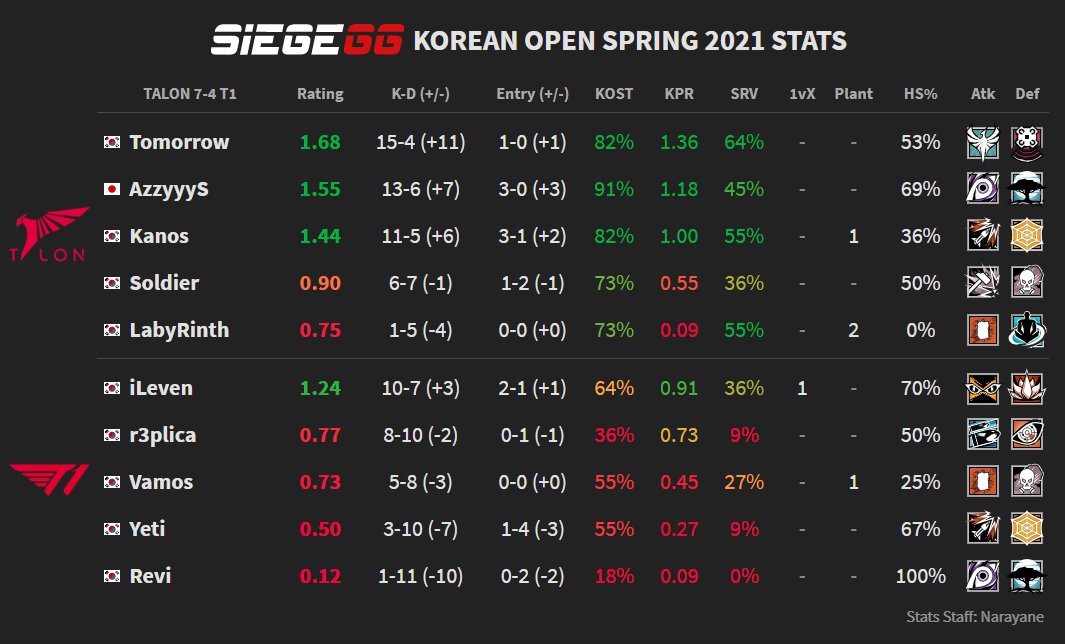 This Week
This week, strap in for more Korean action, with SGA eSports possibly set to dole out a fifth defeat for T1 in a repeat from the Day 1 matchup. The next day, DWG KIA will take on Cloud9 in yet another attempt to beat them, though with Cloud9's form and track record, it's difficult to imagine them losing to anyone at all.