Following fan backlash surrounding the announced UAE Major, Stage 2 will now come to a culmination from Aug. 15 to 21 in Germany's capital, Berlin.
Tickets will be available for the playoffs stage, which will be held at Theater am Potsdamer Platz and will run from Aug. 19 to 21.
Each ticket will have an allocated seat number and fans can choose from 4 different ticket categories, granting different types of seats and perks. Tickets start from €55 from the lowest tier, Gold, to €179 for the Champions tier.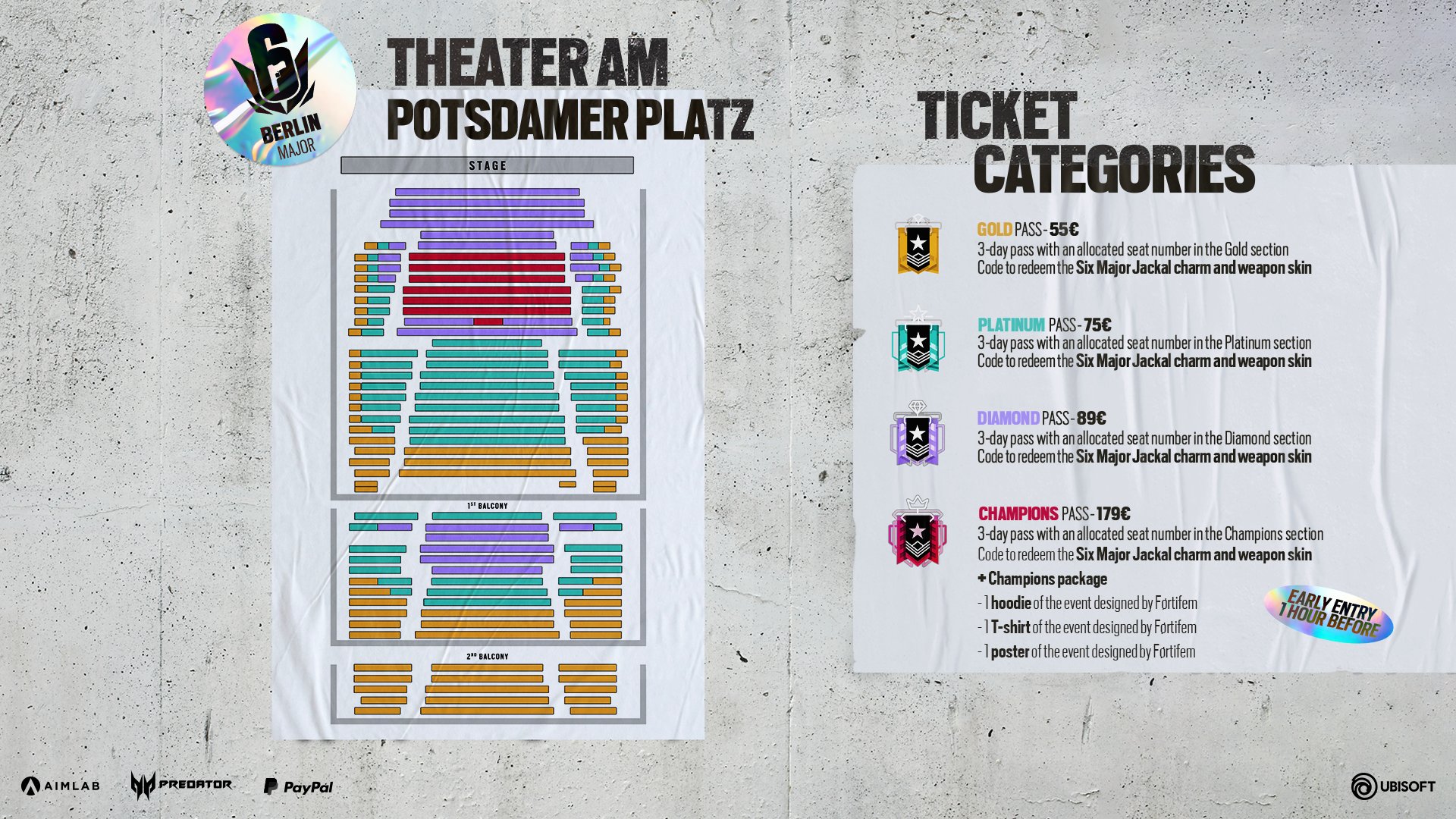 The tournament will be the third time the R6 world has travelled to Germany following the Season 1 and Season 5 Pro League Finals, both of which were in Cologne and were won by two different PENTA rosters.
The top four teams from each Rainbow Six region will travel to Berlin in mid-August to crown the next Six Major champions. The home region of Europe will be hoping to bounce back from a weak performance in Charlotte last month while European fans will get their first chance to attend an event of this calibre in over three years.
Additionally, a Six Berlin Major operator bundle will be available for Jackal, with 20% of the revenue going towards the prize pool of the Major.