With the top two teams from Stage 2, MRCZ and KIRA, automatically invited to Stage 3's South Asian Playoffs, the last few weeks have seen open qualifiers to determine which six teams will join them there.
Now, as we near the Playoffs themselves, let's take a look at who will be competing for both an APAC Playoff spot and a possible chance to attend the Six Sweden Major. Also new for this stage will be a spot in the APAC South relegations where they will fight to win ORDER and Wildcard's spot in the league.
Jump to:
The Qualifiers
Each of the three open qualifiers had a simple single-elimination, best-of-one map bracket, with a best-of-three grand-finals.
Only the top two in each qualifier qualified onwards, making the grand-finals just for seeding.
Qualifier #1
The first qualifier was without a doubt Monkey Hunters' tournament. As well as beating the third-placed roster during Stage 2 of Extraordinaire in a straight 7-0 scoreline, they also took the grand finals 2-0 to enter the playoffs as the third-seeded roster.
The runners-up of Red ViperZ, meanwhile, had lost just three rounds across the prior three games to reach the grand-final. Unfortunately, they couldn't really touch Monkey Hunters in the fight for seeding.
1st - Monkey Hunters
2nd - Red ViperZ
3-4th - Alchemist
3-4th - Extraordinaire Esports
Qualifier #2
The following week was a much closer tournament, in which two newer rosters shone. The eventual winners of Unleashed Dragons only took the final in a close 2-1 scoreline after going to overtime against the Bangladeshi Gazelles Esports roster in the quarter-finals.
They did, however, manage to take down Espada, a roster that includes the ex-MercenarieZ player of Saketh "NINJAFREAK" Sasanakota, in a straight 7-0 scoreline.
Full Eclipse, meanwhile, beat Clickbait 8-6 in the semi-finals and took down another former MercenarieZ player's new roster -- Taha's High 5 Esports -- by a 7-4 scoreline in the round of 16.
1st - Unleashed Dragons
2nd - Full Eclipse
3-4th - ClickBait
3-4th - Extraordinaire Esports
Qualifier #3
Finally, after two semi-final finishes, this week Extraordinaire finally made it to the grand final after their semi-final opponents forfeit the match. As they also received a bye in the first round, this meant they only needed a single 7-4 win over Gazelles to make it to the Playoffs.
Joining them there was Clickbait who had also just missed out on the finals the week prior. Here, after beating High 5 in a close 8-7, they initially lost against Gamer's Syndicate, only to then win a protest to get a grand-final spot.
Finally, the grand-final saw Extraordinaire smash ClickBait in a 7-1, 7-2 scoreline, putting the latter team as the last-placed seed.
1st - Extraordinaire Esports
2nd - ClickBait
3-4th - Gamer's Syndicate
3-4th - GRID Oni
The Teams
And so, with these results, the following eight teams will play in the South Asia Nationals playoffs, starting on Oct. 15:
MercenarieZ -- FATAR, Hasib, Mii7, SnoowW, and Ayan
KIRA E-Sports -- Invi, RhymesWithBuck, DOC7ER, Death_Amar, and Atharv
Monkey Hunters -- Jittery, Beat, Sandy, r4ttl3r, and Ragnar
Red ViperZ -- AMST, Ashrithebaniya, Coffee, Cxyph3r, and EAGLEYE
Unleashed Dragons -- Y4LA, Raina, STARK, Tr1pl3Ninj4, and Invaliid
Full Eclipse -- SAXGOD, RuXii, Abdu, Electric, and Kester
Extraordinaire Esports -- FaTaLz, Dhanu, Nos, EX7, and Sparko
ClickBait -- GunMaker, DedNsyd, KingSlayer, arfathh, and Teddy
While there's a number of returning teams here, a lot of them have seen changes between Stages with players jumping between teams.
Starting with the top-seeded MercenarieZ roster, they replaced M4KER (who has since rebranded to Ragnar) with Ayan to create a fully Bangladeshi lineup. With the MRCZ organisation currently undefeated in the South Asia Nationals tournament across the last two years, they are still the standout favourites coming into Stage 3.
Following this change, Ragnar then moved to Monkey Hunters to replace Sparko, who in turn joined Extraordinaire Esports.
Extraordinaire has moved away from its fully Sri Lankan lineup and, as well as Sparko, also signed his ex-Union teammate EX7, making it a somewhat formidable roster.
The second-seeded KIRA lineup, meanwhile, has added the freshly out-of-retirement DOC7ER to their already strong lineup. DOC7ER previously led MercenarieZ to almost every single title in the 2020 season before retiring last December, making this a possibly season-winning pickup.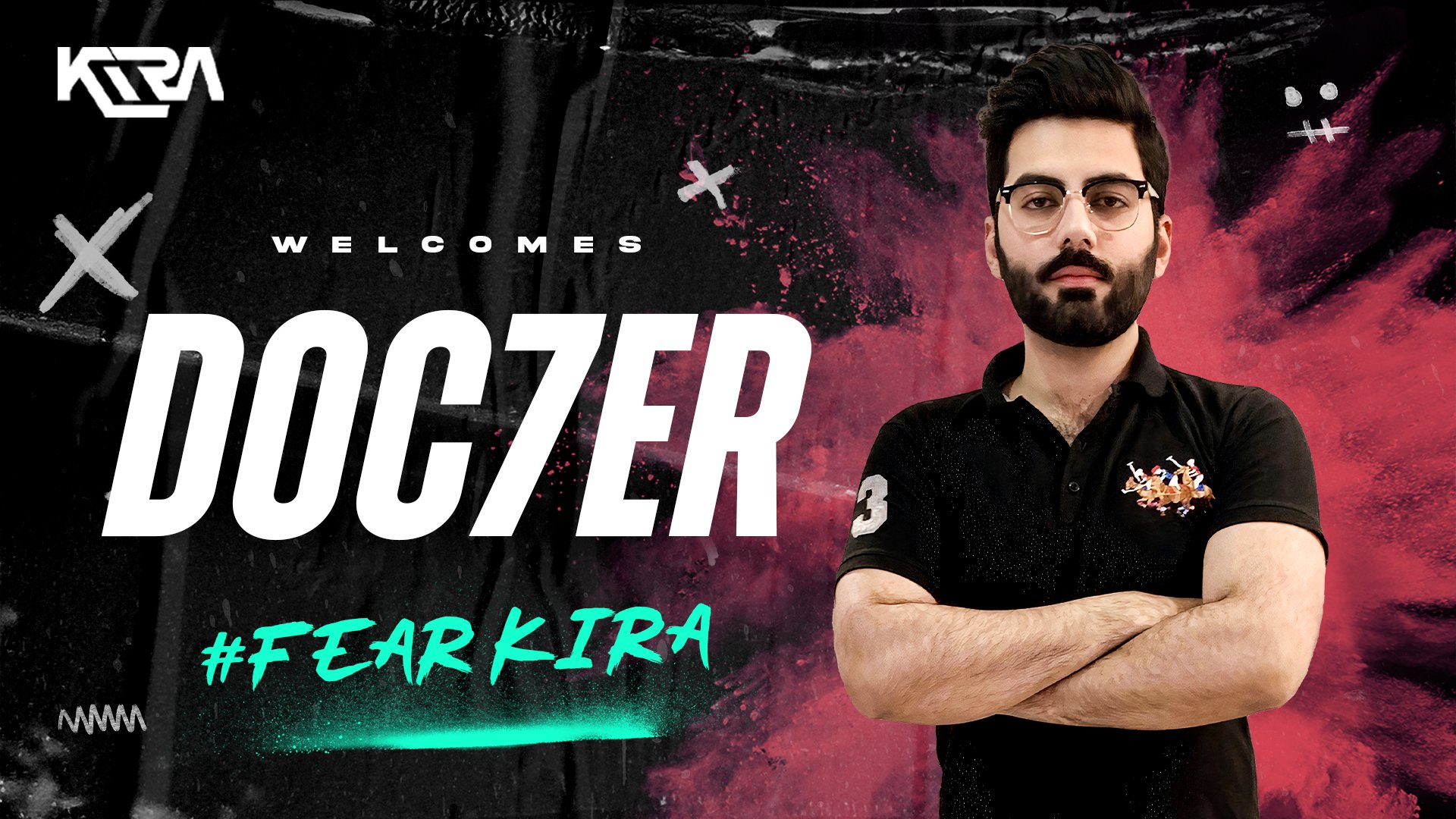 Looking at the remaining four rosters, Red ViperZ comes in unchanged from Stage 2 while Clickbait has kept their fully Sri Lankan roster but replaced two core players.
Finally, Full Eclipse and Unleashed Dragons are new competitors for this Stage as Valhalla eSports and Gamer's Syndicate failed to requalify from Stage 2. Both of these rosters have beaten some strong lineups during the qualifiers meaning they do have upset potential now that everything's on the line.
The Format
These eight teams will play in a double-elimination best-of-three bracket from October 15-17th, with a BO5-map grand-final for seeding purposes and to see who gets the most of the $6,000 prize pool.
The tournament will not be streamed live out of respect to recently-departed, legendary caster, Michael "KiXSTAr" Stockley.
The top two teams from these playoffs progress to the APAC Playoffs on the 18-20th, where they'll fight for the two Six Sweden Major spots, the $12,000 in prize money, and 1,110 SI Points on offer.
As well as this, the top two will also make it to the South APAC relegation tournament in December where they will join ORDER and Wildcard from APAC South, Bliss and ROFLCOPTER from the Oceanic Nationals and two currently unconfirmed South East Asian rosters.
The winners of these two brackets will compete in the APAC South league for the 2022 season, which would be a major win for the oft-neglected South Asian scene.
Check back here at SiegeGG for updates on South Asia, the APAC Playoffs, and the APAC relegations as they take place over the next few weeks.