(Banner image: Robert Paul/Blizzard Entertainment)
Ubisoft today announced the talent lineup for the Six Mexico Major, including former League of Legends and Overwatch caster Christopher "MonteCristo" Mykles and former DarkZero Esports pro Alexander "Skys" Magor.
Both MonteCristo and Skys will feature on the desk, alongside Jesse J Chick, Jacob "CaliberJacob" Anderson, and Jessica "Jess" Bolden.
Casting the games from Mexico City will be Michael "KiXSTAr" Stockley, Parker "Interro" Mackay, John "BLU" Mullen, and Samuel "Stoax" Stewart. Joining them remotely on the Rainbow6Bravo stream will be Jack "Jacky" Peters and the SiegeGG Year 5 Casters of the Year, Tim "AceOfPyrite" Leaver and Derry "Dezachu" Holt.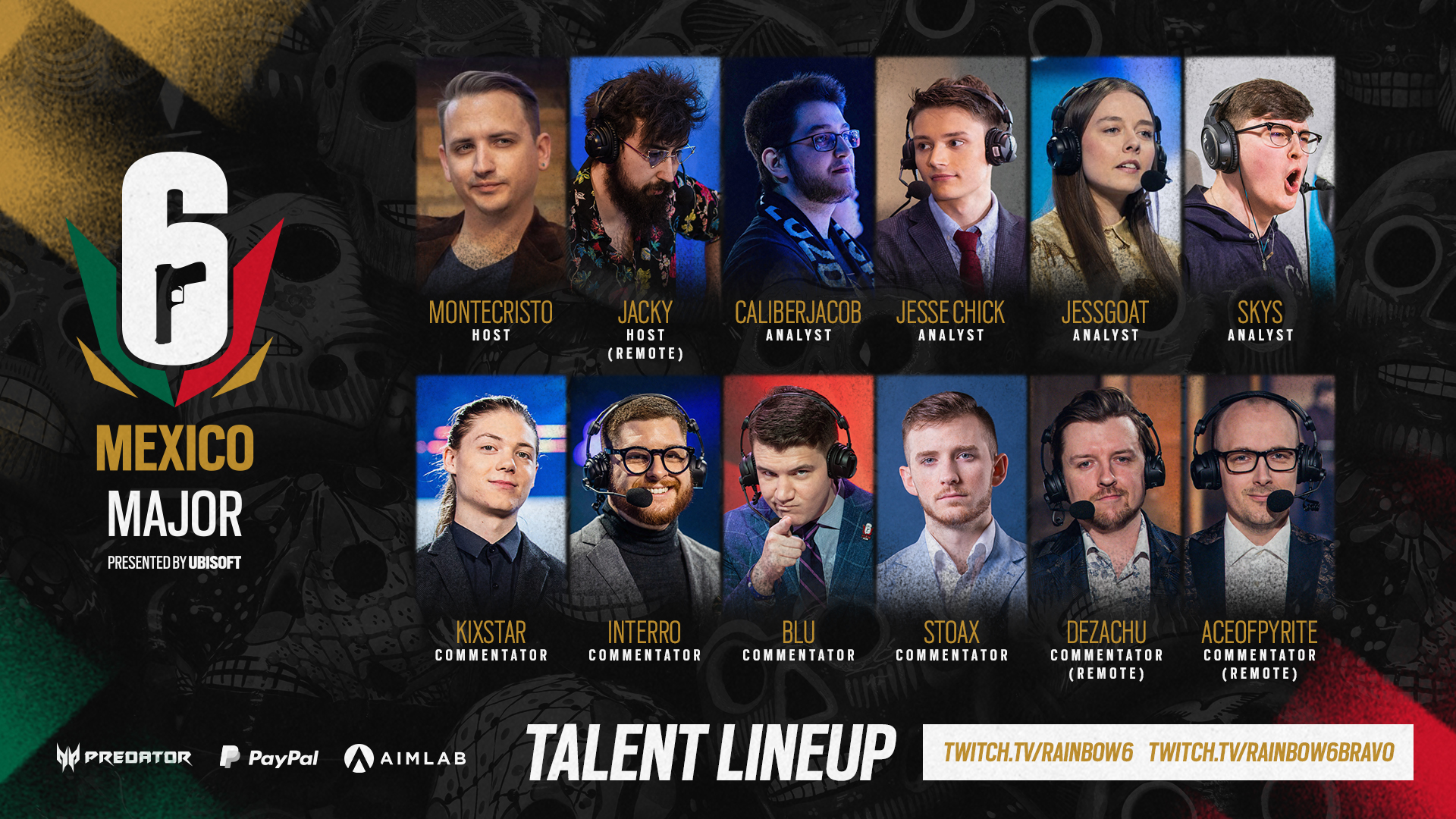 MonteCristo had cast the League of Legends Champions Korea (LCK) from 2012 to 2016 and had then signed on with the Overwatch League (OWL) from its inception until the end of 2019.
From 2020 onwards, however, he became the commisioner for Counter-Strike: Global Offensive (CS: GO) league Flashpoint.
The event will also mark the debut of Skys as an analyst since his retirement from competitive play in May this year.
Catch the Six Mexico Major from the 16th to the 22nd of August and check back here at SiegeGG for continued coverage and updates.