As of today, I will be retiring from Rainbow Six Seige (sic) professional play. I've been playing this game since it started 6 years ago, put everything I had into it, consumed my days with only thinking about siege & its time to do other things.

This decision has not come easy and I've spent the last few months thinking about it & mentally it just feels to be the right time. I feel like i have lost myself as a person over the past couple months & with that have slowly started to not enjoy playing the game. DarkZero has been home to me and I wish them nothing but success moving forward they will continue to do great things. I also want to give a special thanks to the teammates & friends who I have had the pleasure of playing with (Bosco, LaXInG, FoxA, England, Geo, Hyper, Mint, Hotancold, Ecl9pse, Easily, Shuttle & so many more) for taking a chance on me. From Elevate, CLG, Obey, REC to DZ every fan or teammate that has ever supported me along the way- thank you, I appreciate you and I love you guys.

As for what this means for me? I look forward to dipping my toes into a few different things and in the meantime will be streaming a whole lot more. It's been an incredible journey and who knows what the future can bring! Thank you again, for everything.
Skys began his career back in 2016 on the Xbox where, alongside his longtime teammate of LaXInG, he attended the Pro League Season 3 Finals and was crowned the first and last Xbox Invitational champion.
Following the cancellation of the Xbox Pro League, Skys moved to PC and immediately qualified for two Pro League Finals on Elevate -- finishing runners-up in Season 5 -- before joining Counter Logic Gaming at the beginning of 2018.
Following a poor year where he was relegated two seasons running on CLG and then Obey Alliance, Skys joined Team Reciprocity (now known as Oxygen Esports) for the Six Invitational in 2019. There, the team achieved their best finish to date (joint-third), losing to the eventual champions of G2 Esports.
Skys continued on Reciprocity for the rest of the year, attending the Season 10 Pro League Finals before leaving to replace Nyx on DarkZero just ahead of the 2019 US Nationals.
Since then, DZ finished the Six Invitational 2020 in joint-fifth, was crowned the Regional Major champions in August and finished the 2020 NA League Finals in second.
Most recently, DarkZero went out of the Six Invitational 2021 in a very disappointing 13th for the team after losing to FURIA Esports 2-0 in the playoffs.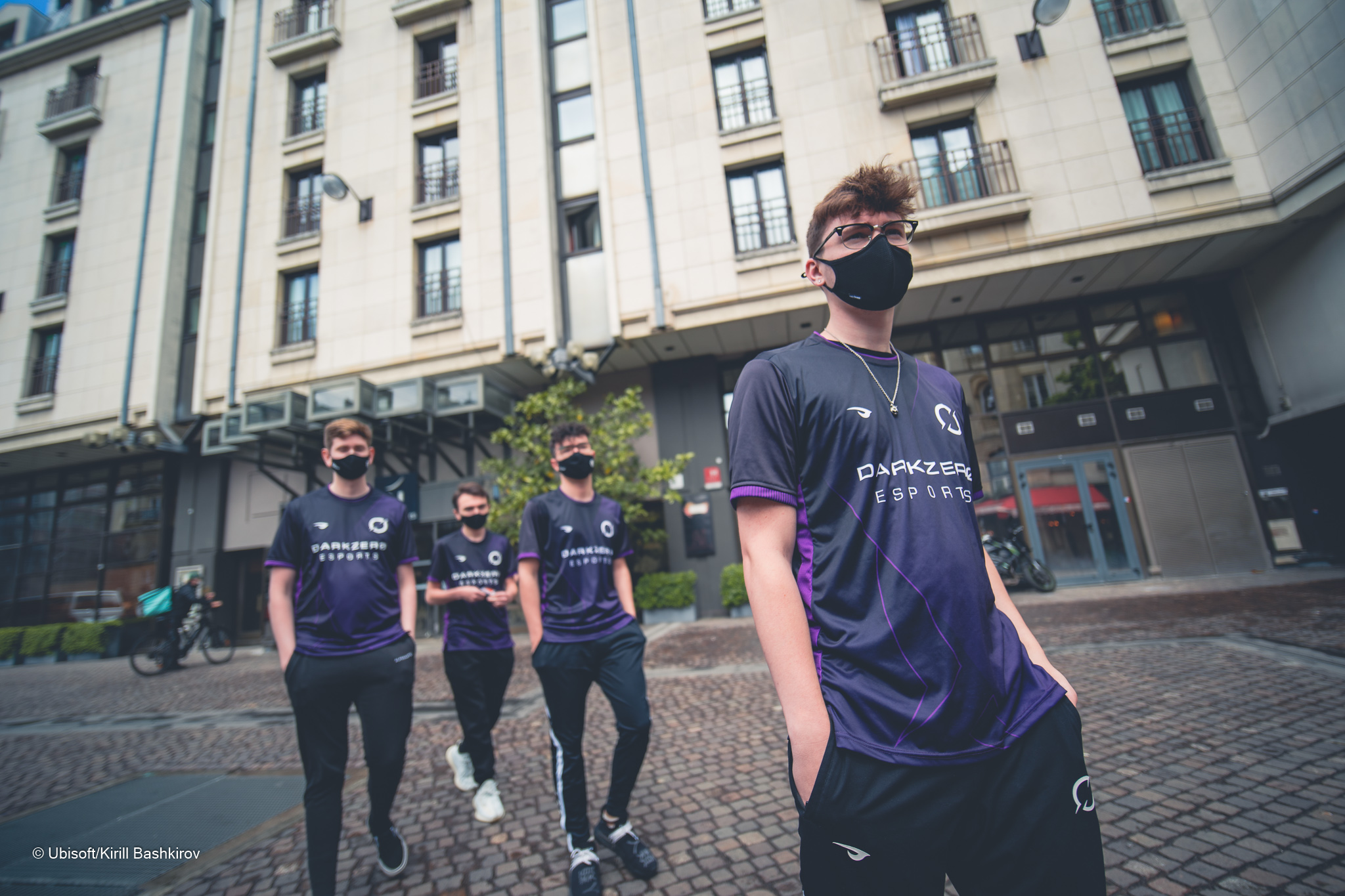 While a bad finish for the team as a whole, Skys personally finished second on DarkZero statistically with a 1.06 rating on the operators of Thermite and Smoke.
Nevertheless, after a very successful career, Skys has opted to retire from competing and focus on streaming after over five years of playing at the highest level.
As for DarkZero, this leaves the team looking for a new in-game leader and primary support at a time when their rivals of Spacestation Gaming are also looking for a similar role. Today the transfer period opens up for a two-week period where DZ will be in search of a replacement player.
Finally, this also marks the fourth major retirement in the last two months, following Pengu and Goga in Europe and Canadian in North America. This, combined with LATAM's historical first, second, and third-place finish at the Six Invitational once again reinforces that a new age of Siege is coming in.