As SiegeGG's hub for all roster changes in the transfer window post-Stage 2 of the 2021 season, this page will be regularly updated with the latest transfer news. Check out the LATAM, NA, and EU threads for changes within those regions as well.
Summary of Changes So Far
APAC North Region:
T1 - Neilyo retires, Yeti and r3plicA leave, MintChoc0, PJH, and WATB join
Talon - Tomorrow and LabyRinth leave, h3dy, Demic, and DongUk signed
Cloud9 - Organisation drops roster and content creator
FAV gaming - Luugator signed
DWG KIA - EroSA signed as assistant coach
APAC South Region:
Qconfirm - Darkk and Roldinii leave
7th Heaven - S1no benched, Cyan and SPirited leave, JackyWu and Shadow signed
Wildcard - syliX retires
Chiefs ESC - Vast retires, Ethan signed
ORDER - Derpeh signed as coach
Elevate - Nerix moved from academy roster to APAC South lineup
South Asian Region:
KIRA - DOC7ER joins
MercenarieZ - M4KER leaves
Roster Changes
September 23rd: Elevate moves Nerix from academy roster to APAC South lineup
Thai team Elevate has opted to move Siwa "Nerix" Kaewtossapone from its academy team to its main APAC South lineup just an hour ahead of its Sept. 23 clash against Wildcard Gaming.
Nerix, who just turned 18 years-old today, will make his top-flight debut in that match in place of Pirapat "AngryX" Pimthanapoonporn.
The move sees Elevate take advantage of the rules surrounding academy rosters once more, where two academy players can be registered as substitutes for the main team. While Nerix had not been 18 years-old at the closure of the transfer window in August, he had been allowed to be registered as a substitute with the caveat that he would only be able to play in APAC South after he turned 18.
Nerix had been signed to the Elevate Academy team from Young Blood earlier this year.
Sirasit "BGMan" Ariyasirisopon had joined the APAC South Elevate roster in similar circumstances, having debuted midway through Stage 2 this year on the fourth APAC South play day.
September 8th: DWG KIA signs EroSA as assistant coach
Despite a stellar run at the Mexico Major that involved two wins against both G2 Esports and defending world champion Ninjas in Pyjamas, DWG KIA has elected to bolster its roster with Haneul "EroSA" Kim.
EroSA (aka EGG) had been the team captain for SGA eSPORTS and had helped his team to a title win over DWG KIA in the Korean Open 2021 Spring. However, SGA had disbanded after the Korean Open 2021 Summer.
Now, with EroSA's former teammate Hyeonjin "Arukaze" Hwang (aka MintChoc0) signed by T1, both former SGA players will be on opposing sides and roles in the APAC North Division and Korean Open.
September 7th: FAV gaming signs Luugator, establishes six-man roster
FAV gaming has signed Luugator, who had formerly played for GEARMIX in the Japan Championship 2020. With this change, FAV also confirmed that it is establishing a six-man roster, perhaps in attempts to prevent another situation like the 2021 Stage 2 APAC Playoffs.
Then, FAV had been forced to play its opening match with its analyst, Naoki "Nata" Murase, in place of its captain, Shinji "ShiN" Funai. It had lost that game to Qconfirm 5-7 and had thus dropped down to the lower bracket.
September 7th: Talon Esports signs former DWG KIA coach DongUk
After having been dropped by DWG KIA amidst an apparent contract dispute, Kim "DongUk" Dong-uk has now been signed by Talon Esports as the team's coach for Stage 3.
September 7th: Chiefs ESC signs former Wildcard captain Ethan
Chiefs ESC has pulled former Wildcard Gaming captain Ethan Picard out of his effective sabbatical and signed him to complete its roster for Stage 3 of the 2021 season and beyond.
Ethan will be replacing former Chiefs ESC captain Isaiah "Vast" Patterson, who retired from competitive play on Sep. 5 and announced that he had joined the Oceanic Nationals desk for Stage 3.
Ethan had left Wildcard Gaming at the end of Aug. 2020, citing issues with his fitness and health, having last played in the Six Major Oceania earlier that month. His contract had formally lapsed in mid Sep. that year.
The Australian had been inactive since, and marks a surprise return to the competitive scene one day after his former teammate Brandan "Derpeh" Carr had signed with ORDER as a coach.
As captain, Ethan had led Wildcard Gaming to an appearance at the ESL Pro League Season 10 Finals in Tokoname, where his team had been one round away from beating eventual champions Natus Vincere. He had additionally attended the Six Invitational 2020.
September 6th: ORDER signs former Wildcard Gaming player Derpeh as coach
APAC South team ORDER announcened the signing of Brandan "Derpeh" Carr as its coach today.
Derpeh had formerly been a player, having had debuted and achieved international renown on the roster that would later become Wildcard Gaming. With that roster, he had played at three APAC Finals and had also attended the ESL Pro League Season 10 Finals in Tokoname, as well as the Six Invitational 2020.
After being dropped by Wildcard, Derpeh had then joined Team SiNister, which would later become Noble esports and then Melon Cat 3 Gaming Squadron. However, he had been inactive since the end of Feb. 2021 when the Melon Cat roster had separated.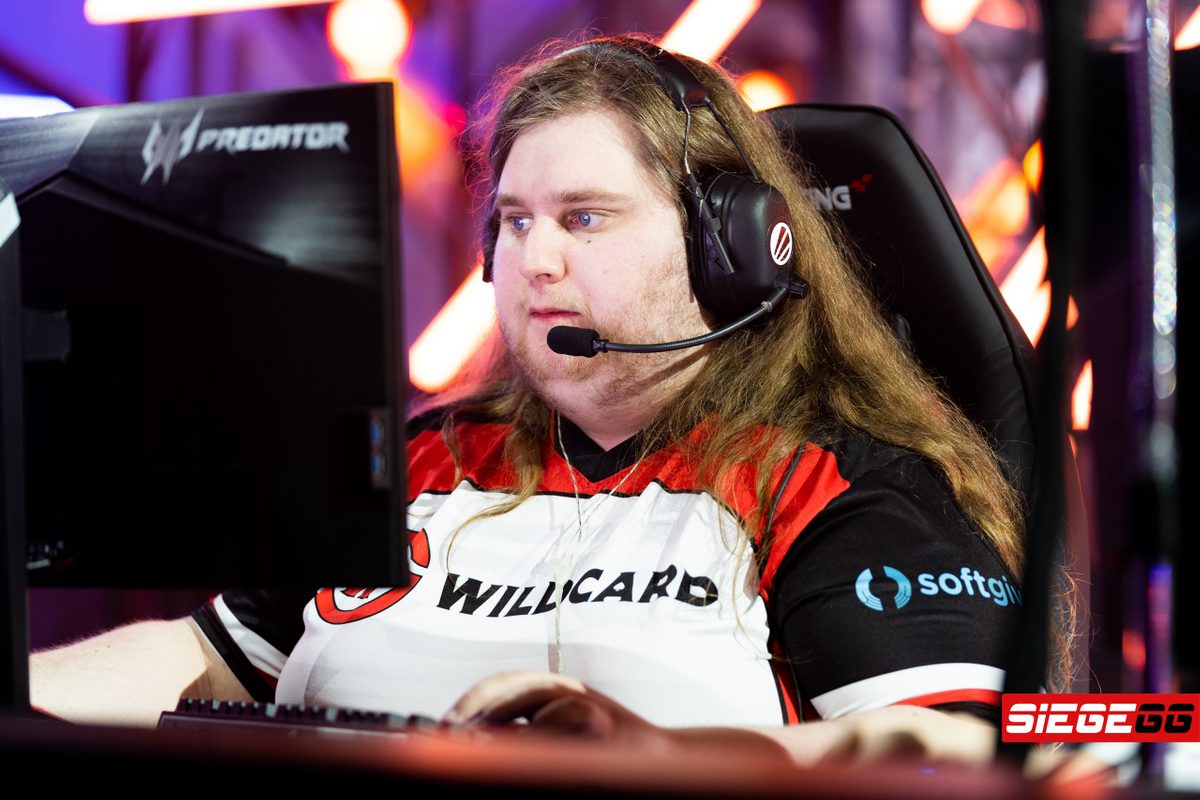 With ORDER's signing, Derpeh will thus be reunited with Erik "Nikoh" Ahrenfeld, with whom he had played on the SiNister, Noble, and Melon Cat rosters.
ORDER had been playing without a head coach since Nikoh had switched to a playing role following the retirement of Jayden "ItBeStyle" Franken after the end of Stage 1.
The team had finished seventh in Stage 1 of the APAC South Division, and last in Stage 2 -- albeit just three points away from qualification to the APAC Playoffs. A win on the final play day of Stage 2 would have seen ORDER qualify over Knights and ahead of Invictus Gaming, with those teams having had also qualified for the Mexico Major.
September 6th: Vast joins analyst desk for Oceanic Nationals
Former Chiefs ESC captain Isaiah "Vast" Patterson has joined the Oceanic Nationals desk for Stage 3, one day after having announced his retirement from competitive play.
His move marks the second former top-flight player or coach on the Oceanic casting team after Bradon "Raven" Langiano, who was previously a Pro League coach for Dark Sided and Oddity Esports.
Raven himself had only cast the Oceanic Nationals 2020 Relegations, however, outside of his standard APAC South duties.
The Oceanic Nationals desk has featured "Pro Player Guests" in Stages 1 and 2, with Vincent "Vincere" Daniele and Joseph "Milostka" Kaleske having had featured in each stage, respectively.
September 5th: Chiefs ESC's Vast retires from competitive 'Siege'
Chiefs ESC captain Isaiah "Vast" Patterson has retired from competitive "Rainbow Six Siege" ahead of the start of Stage 3 next week.
Much like other prolific players, such as Niclas "Pengu" Mouritzen and Troy "Canadian" Jaroslawski, Vast cited burnout as a significant reason behind his decision. However, in a Twitlonger, he highlighted that he was "not leaving the R6 scene" rightaway, and teased a Sep. 6 announcement.
Most recently, Vast had been an important part of the Chiefs ESC Oceanic Nationals winning roster, which had won in both Stage 1 and Stage 2. His team had also finished third and fifth in each stage in the APAC South Division.
Vast had struggled in Stage 2 of the APAC South Division, clocking in at a 0.84 Rating secured primarily on Iana and Aruni. His rating had ranked him sixth from the bottom, though it was ahead of Invictus Gaming's Jordan "jrdn" Cheng, who eventually went on to attend the Mexico Major -- highlighting the league's hyper-competitive nature.
Vast had made his debut with in late 2017, soon after APAC had been inducted into the pro circuit, and had soon worked his way up to a remarkable second place with Oddity Esports at the ANZ qualifier for the Raleigh Major. He would also go on to help his team to third at the SI 2020 qualifier and Season 10 of the ESL Pro League, narrowly missing out on the APAC Finals event.
With his team later signed by Elevate, he had managed to qualify for the Season 11 APAC Finals but had missed out once more after the event had been canceled due to COVID-19.
Vast's retirement means Chiefs ESC will soon be signing a fifth player in the coming days ahead of the start of Stage 3 of the APAC South Division next week.
September 3rd: T1 officially signs player-coach-turned-caster PJH
T1 has signed former TRIPPY player-coach and Korean "Rainbow Six" caster Jaehyun "PJH" Park to its playing roster, as reported by SiegeGG.
SiegeGG sources previously also confirmed that T1 coach Lim "FanXy" Junhyeok will be standing in as a player for Stage 3, with Junyoung "Revi" Shin set to return to the team as a coach as well.
Read our full report.
September 1st: syliX retires from Wildcard Gaming
The ex-coach and manager of Wildcard Gaming, Vinnie "syliX" Tam, has retired from competitive R6S after over four years on the same roster.
syliX initially competed for Athletico Esports during the Pro League Season 6 qualifiers -- APAC's very first season of the Pro League tournament -- before a month later being crowned the region's first PC champions following their ANZ Invitational title win.
Across the following four seasons, Athletico qualified for three APAC Playoff LANs but failed to progress to any international events before syliX took up a coaching role on the team and was replaced by Diesel in the main roster.
Nine months later the newly acquired Wildcard roster qualified for the Season 10 Finals in Tokoname followed quickly by SI20, both of which they exited in the first round.
In the time since Wildcard has been crowned the August and November 2020 Regional Major champions and won the OCE regional title twice before qualifying for the SI21 event which they were unable to attend.
Most recently, syliX moved from a coaching to managerial position in WC three months ago as the Finnish coach of r0usty joined the team in his position and now, ahead of Stage 3 of the APAC South League, has announced his retirement from the scene.
...My contract with @Wildcard_GG has officially ended now and I will now enjoy my retirement and superannuation fund. The boys may still need me managing for a little bit longer so I will be sticking around to make sure they are all good and sorted for the upcoming Stage 3 phase of 2021. After I'm happy that they are comfortably settled, then I will call it quits.

In saying this, I'm not actually leaving the scene. I'm just retiring from the esports side of things. I'm going to focus on my personal life and main career in academia...
August 29th: M4KER leaves MRCZ, joins Monkey Hunters
After winning all four of the South Asia National tournaments as well as the November Regional Major and 2020 South Asia title, Umar "M4KER" Rana has left the MRCZ team and moved over to the ex-Union roster now known as Monkey Hunters.
August 29th: DOC7ER comes out of retirement, joins KIRA
The ex-in-game-leader of the South Asian team of MercenarieZ of Jamal "DOC7ER" Khan has come out of retirement and joined the second-seeded team in the sub-region of KIRA esports.
Previously, DOC7ER led the MRCZ team to both the Stage 1 and 2 titles in the South Asia Nationals as well as the November Regional Major title and the APAC League 2020 South Asian title as they won almost every official tournament that year.
Following this, DOC7ER opted to retire from professional play but now, eight months later, he has returned on the KIRA roster.
KIRA previously qualified for the APAC Playoffs for both Stages 1 and 2 as the second-seeded South Asian roster behind MercenarieZ. During Stage 1 they went on to beat the top-seeded APAC North team at the event of CYCLOPS to finish in eighth place ahead of MRCZ while both KIRA and MRCZ finished last during the Stage 2 Playoffs.
Now, with DOC7ER joining the lineup they'll be hoping to do even better to challenge MRCZ regionally and possibly win even more APAC-wide games during Stage 3.
As well as this, this means KIRA now has a Pakistani-majority roster with DOC7ER becoming the third Pakistani player on the team alongside Buck and Invi. With KIRA already qualified for the South Asia Nationals for Stage 3, this will therefore be the first Pakistani team to play in this tournament to date.
August 25th: T1 and r3plicA part ways, FanXy likely to stand-in
UPDATE: The headline and article body had previously stated that T1 Head Coach WATB is likely to stand in. These have been changed to reflect that it is likely that T1's other coach, FanXy, will be standing in instead, according to SiegeGG sources.
T1 has parted ways with Jeongwoo "r3plicA" Kim, who had recently announced a change of his in-game tag to SnowShovel.
This comes after Lee "Neilyo" Inyup had retired and Lim "Yeti" Heonseong had also left.
T1 had signed Hyeonjin "MintChoc0" Hwang to fill one of those vacant player positions, but is yet to sign a second player. This latest departure means that either Head Coach Jaedeok "WATB" Lee or Assistant Coach Junhyuk "FanXy" Lim will likely have to stand in as a player until the transfer window opens again after the Six Invitational 2022 in February.
This is according to the Global Rulebook for competitive "Siege", which states that teams can only "bring a maximum of two new Players in the Team" during a "mid-Season Transfer Window".
With MintChoc0 already signed, this rule leaves T1 with the ability to only sign one additional player. Its other vacant player position will thus likely be filled by FanXy.
Alternatively, T1 could also play in Stage 3 if at least one of Neilyo or Yeti returns.
T1 had played Stage 1 of the 2021 season with Junyoung "Revi" Shin as a player-coach, but had dropped him before Stage 2. That stage had been disastrous for the roster, which had been unable to secure a single point in the APAC North Division.
Now, 19 points adrift of safety in the combined Stage standings and likely to be forced to play with WATB as a stand-in, it is almost certain that T1 will be headed to the APAC North relegations come the end of the season.
August 16th: Cloud9 Drops Roster and Content Creator
Over two years after joining the Korean scene, Cloud9 has dropped their roster after finishing Stage 2 in seventh place out of eight teams and failing to win the last two Korean Open seasons.
The Korean roster will now be reverting to the mantisFPS moniker which it had used prior to its signing with Cloud9. It will also be searching for a new organisation ahead of Stage 3, which it will require to continue competing in APAC North.
You can read full details about this change in its dedicated article right here.
As well as this, Cloud9 also parted ways with their Korean content creator of Jihun "GoodBoy" Lee who had joined in April 2021.
Aug 14th: 7th Heaven signs JackyWu and Shadow, SPirited Leaves, S1no returns
Today, APAC South team 7th Heaven announced the signings of JackyWu and Shadow to the core roster and substitute bench, respectively.
Furthermore, it announced an update to its August 11th announcement regarding the movement of Kuei-En "S1no" Lee and Tung "SPirited" Ming Ni. S1no will be returning to the 7th Heaven substitute bench, while SPirited will leave the team entirely. The Taiwanese team had previously stated that S1no had left the team and SPirited would be moving to the bench.
In a Twitlonger, SPirited cited his departure due to his full-time work under his family business, but did not rule out a return to competitive Siege one day.
Aug 11th: S1no and Cyan leave 7th Heaven, SPirited benched
Taiwanese duo Kuei-En "S1no" Lee and Shi-Hong "Cyan" Zheng has left 7th Heaven, with the APAC South team's Singaporean player Tung "SPirited" Ming Ni moved to the bench.
Aug 10th: Talon Esports signs h3dy and Demic, formerly of Cloud9 and SCARZ, respectively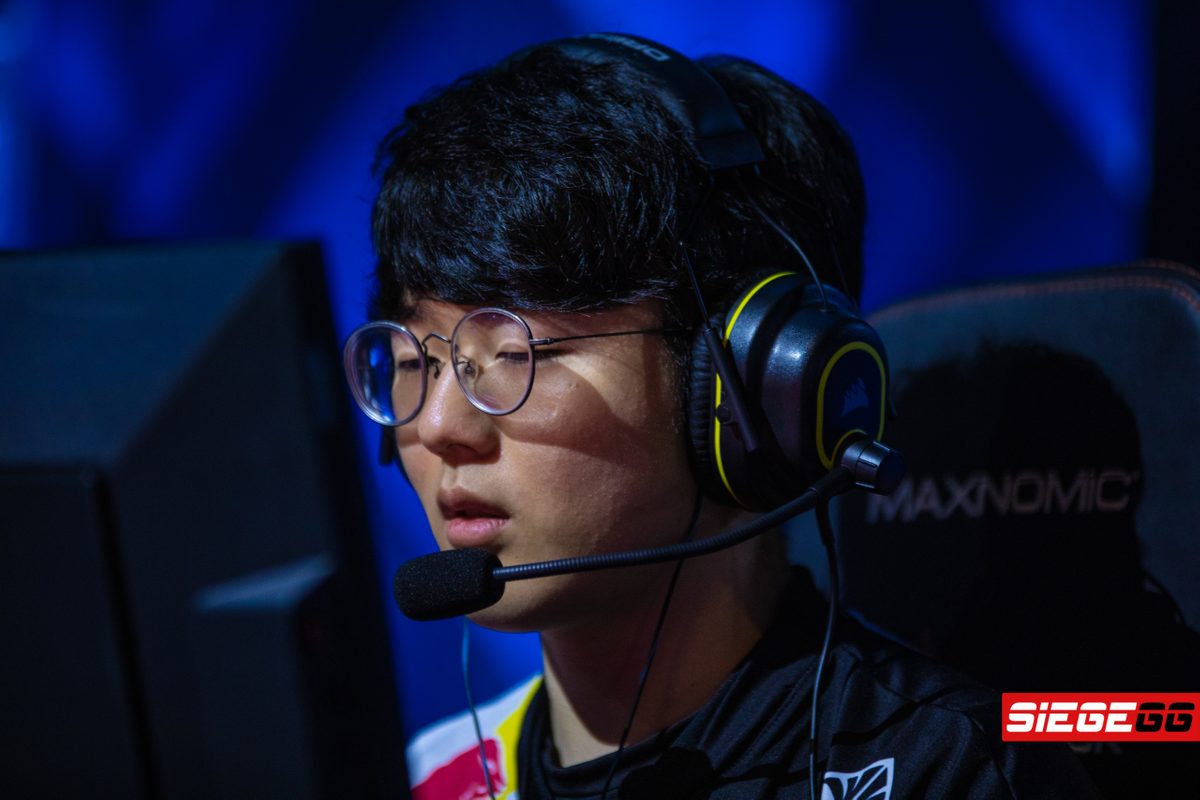 Following the mutual contract terminations of Youhyeon "LabyRinth" Do and Daegyu "Tomorrow" Han, Talon Esports has signed Yugeun "h3dy" Kwon and Kim "Demic" Daeyeong.
Both h3dy and Demic had left their previous teams, DWG KIA and T1, in somewhat surprising circumstances, with both having demonstrated allegedly 'undesirable' behaviour on certain online forums. DWG KIA had dropped h3dy two months after having signed him, while T1 had dropped Demic just one day after he had been signed.
In a precursor to his signing with Talon, h3dy had released a short apology on Twitter two days ago. Demic, meanwhile, had tweeted a photo of a handwritten apology in March.
The changes should provide Talon Esports with much-needed stability, with h3dy and Demic having played for Cloud9 and SCARZ, respectively. The team will look to h3dy, in particular, who had attended the Six Invitational 2019, Six Major Paris, and DreamHack Valencia 2019 with Cloud9.
Aug 6th: LabyRinth Leaves Talon Esports
Youhyeon "LabyRinth" Do has announced his departure from Talon Esports after the termination of his contract by "mutual agreement".
The move follows Daegyu "Tomorrow" Han's departure from Talon yesterday, also after his contract was mutually terminated.
While Tomorrow has stated he is still deliberating on his future, deciding between returning to his studies and continuing to play competitively, LabyRinth has stated that he will be retiring from competitive play.
Aug 5th: Tomorrow Leaves Talon Esports
After a tough split in the APAC North Division, Daegyu "Tomorrow" Han today announced his departure from Talon Esports after the termination of his contract by "mutual agreement".
Talon Esports had finished in sixth place in Stage 2 of the 2021 APAC North season and had thus missed out on the APAC Playoffs where DWG KIA and Invictus Gaming secured tickets to the Mexico Major.
Furthermore, Talon finished the Korean Open 2021 Summer in second place, narrowly losing out to DWG KIA in the grand final.
Tomorrow had a tough split by statistics in both tournaments, however, finishing second-to-last on the six-man roster. Both sets of performances had only seen him secure 0.88 ratings, up from a 0.84-rated Stage 1 APAC North split and significantly down from a 1.14-rated Korean Open 2021 Spring.
Replacing Tomorrow will likely be Seunghwan "saeyeora" Im, who had already played a few games with Talon in the APAC North Division and Korean Open.
Aug 4th: Qconfirm Parts Ways with Darkk and Roldinii
Shortly after a failure for Qconfirm to make it to the Six Mexico Major, Qconfirm has parted ways with Prin "Roldinii" Boonnart and Pasatron "Darkk" Boonrubasb.
Both Roldinii and Darkk had been playing at different times and in different campaigns for Qconfirm, with either of the two usually the fifth player in the roster, though they sometimes had stoon in for others as well.
Aug 1st: T1 Officially Signs MintChoc0 and WATB as Player and Coach
T1 has officially announced the signings of Hyeonjin "MintChoc0" Hwang and Jaedeok "WATB" Lee, as reported earlier by SiegeGG.
July 31st: T1 Officially Parts Ways With Neilyo and Yeti
The T1 duo of Lee "Neilyo" Inyup and Lim "Yeti" Heonseong have officially parted ways with T1, with the news confirming the exit of a second player from the team.
July 30th: T1 Signs MintChoc0 and WATB According to Sources
According to SiegeGG sources, T1 has signed former SGA eSPORTS player Hyeonjin "MintChoc0" Hwang and former SGA coach Jaedeok "WATB" Lee ahead of Stage 3 of the APAC North Division.
Both MintChoc0 and WATB have also updated their in-game tags to add the T1 suffix, according to the publicly available R6 Tracker.
Read our full coverage of this change in its dedicated article here.
July 24th: Neilyo Retires After Brief Return
T1 player Lee "Neilyo" Inyup will be retiring from competitive Siege once more, having returned to the scene for Stage 2 of the 2021 APAC North season.
This comes after the former Cloud9 player had rejoined the scene at the request of Lim "FanXy" Junhyeok, who had been signed as the T1 coach alongside Neilyo and Minho "CrazyBoy" Choi.
Read our full coverage of this change in its dedicated article here.