While the last week saw Week 2 of Stage 2 for the pro teams, various national and regional tournaments have been ongoing in Tiers 2 and 3 for the past few weeks.
This includes the Challenger League in North America, the Spanish, GSA, Benelux, Nordic, Polish, and French Leagues in Europe, the Liga Six in Latin America, and the Oceanic, Japanese, and Korean leagues in APAC.
Jump to:
North American Challenger League
Last weekend's NACL tournament saw a handful of upsets; in Group A, the Stage 1 champions of Wichita Wolves (previously known as APE) lost their second game in a row against LennyGG 7-4, while SH Esports was taken down 7-1 by Gotcha's Org-Less roster.
Starting with the Wolves, they had hardly grown into the game as a Swaylen quad-kill 1v1 victory for LennyGG was the difference in the 4-2 half, before Mikee stood up on the attacks. In total, no Wolves player got a rating over 0.99, with Jaay on 0.63.
SH vs Org-Less, meanwhile, was very notable considering how one-sided the map was, even if it was arguably not an upset. On Kafe, SH's only round win came following a very late push into the Reading site, as it took till the seven-second mark for the first kill to come out.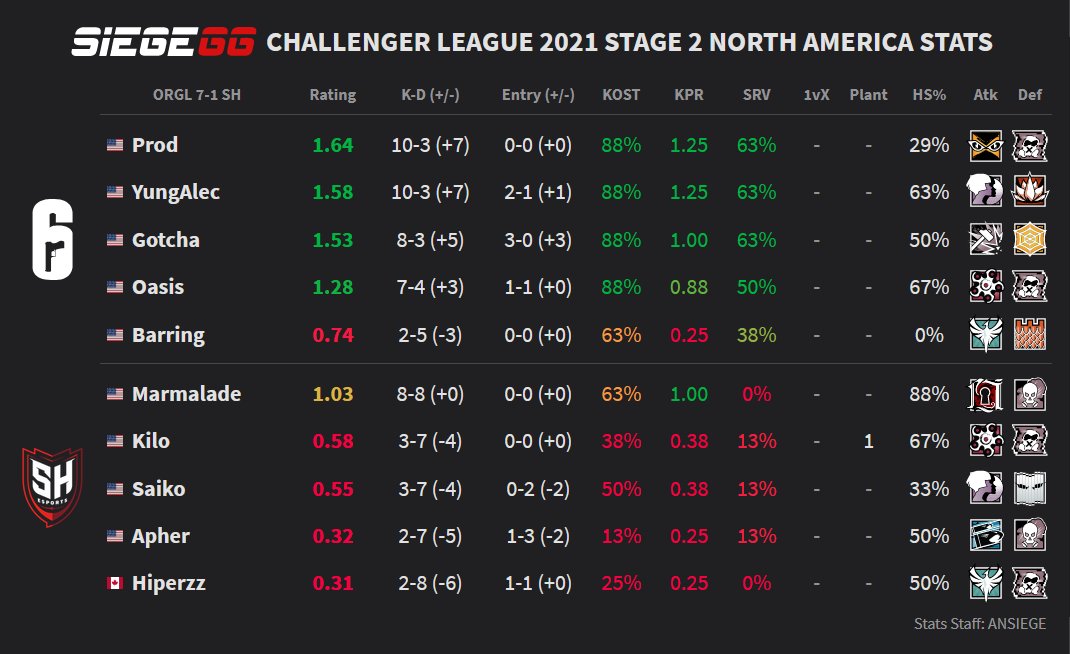 Group B, meanwhile, saw another surprise result as last stage's runners-up Kansas City Pioneers followed up their 7-0 win last week with a 5-7 defeat to the Canadians of Nokturns.
This win can be largely attributed to the team's newest player of Mohesse. Besides playing the hard-breach operator of Maverick and getting both the joint-best entry and joint-best KOST in the game, he also got 15 kills to seven deaths, outperforming everyone else in this metric.
Oceanic Nationals: ORDER Gets Revenge on Wildcard
Firstly, after beating Wildcard and Knights in Week 1, Team Bliss added to this with a win over LFO 7-4 on Consulate. Their next major test will be in two play days' time on July 10th against ORDER as they hope to keep their flawless record alive.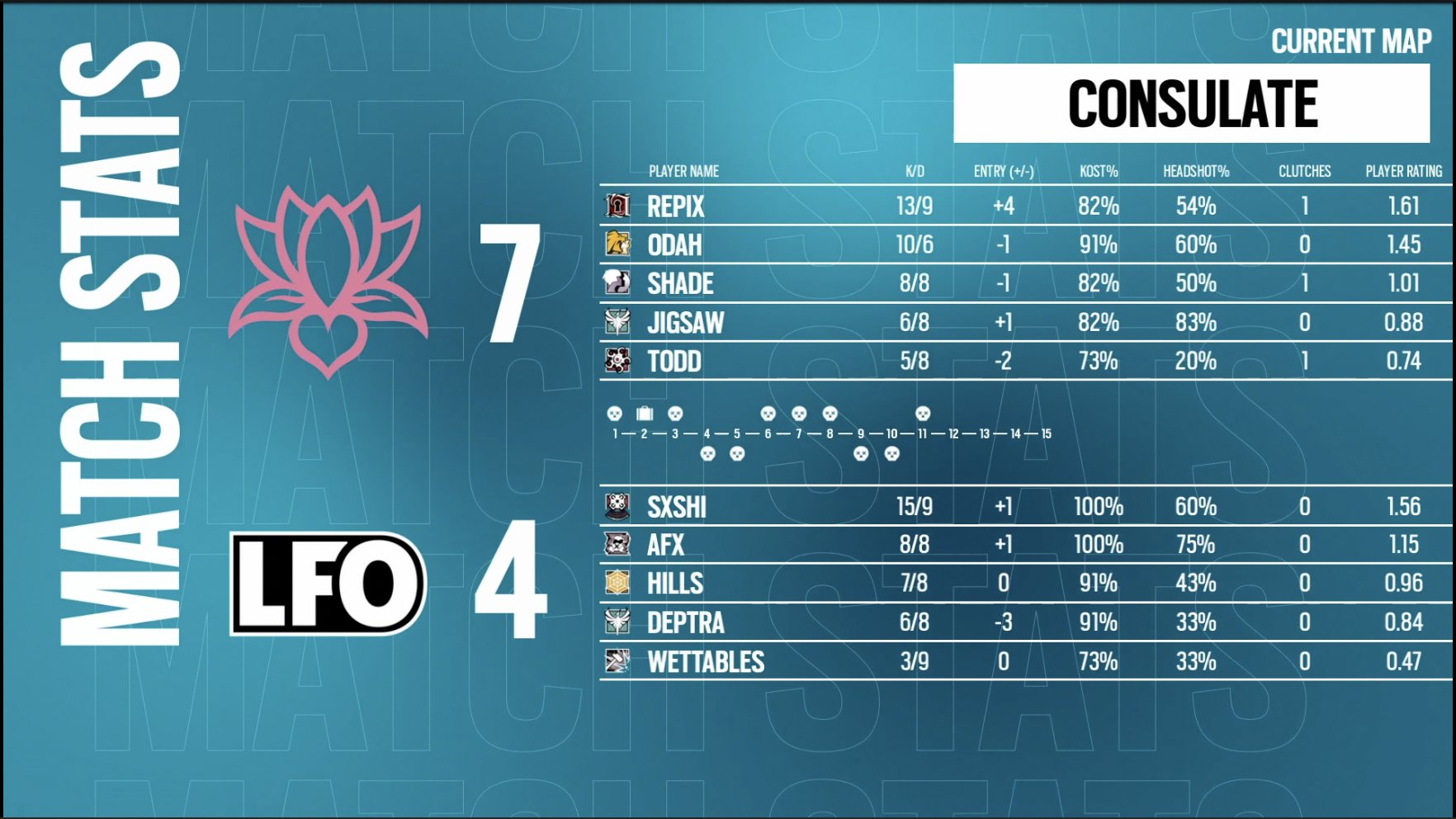 The game really of interest, however, was between Wildcard and ORDER as while on Thursday Wildcard won this head-to-head 7-3 on Club House in the APAC South league, ORDER took the rematch in the Oceanic Nationals in a 7-4 scoreline on Villa.
This result was largely due to JackDaddy and Bailey, who secured 3.0 and 2.7 K/Ds, respectively, compared to 0.5 and 1.3 in their first meeting. This now means ORDER is tied with the Knights in third with six points.
Wildcard, meanwhile, is now tied to ROFLCOPTER GG in sixth. Though both teams lost their games this week, ROFLCOPTER lost to a smaller degree, allowing them to catch up in terms of round difference.
On Friday, we will see Knights vs Chiefs before the two teams are set to face each other in the APAC South League next week.
Finally, the Oceanic Challenger League is also two play days in, which sees both Exsto Gaming and FURY with six points after two games.
These two teams are set to meet on July 13th, while FURY also faces third-placed Team Skyfire next Tuesday.
Nordic Championship: Prima eSport Toppled After Four Weeks in First
Over in the Nordic Championship, the best-known team in the league of Chaos Esports Club has spent the last four play days in second place.
Chaos had been overtaken by the Hungarian-majority roster of Prima eSport (previously known as High Coast Esports) following a 1-7 loss to them back in May.
Last week, they regained this spot as Chaos beat Riddle, while Prima eSport lost to fifth-place Ambush.
This means with just tonight's play day remaining in the league, only one playoff spot is remaining between KOVA and Ambush. KOVA sits one point ahead of Ambush and faces Granit, while Ambush plays a harder game against Riddle.
Whichever team makes it through between these two will join Riddle, Prima, and Chaos in the playoffs on August 28th.
As Chaos already has a Challenger League spot, the best team excluding Chaos will earn a spot in the 2021 European Challenger League.
Finally, after having announced the August Finals will be on a LAN environment, the Nordic Championship 2021 Finals LAN event was understandably canceled. The event will now be played online.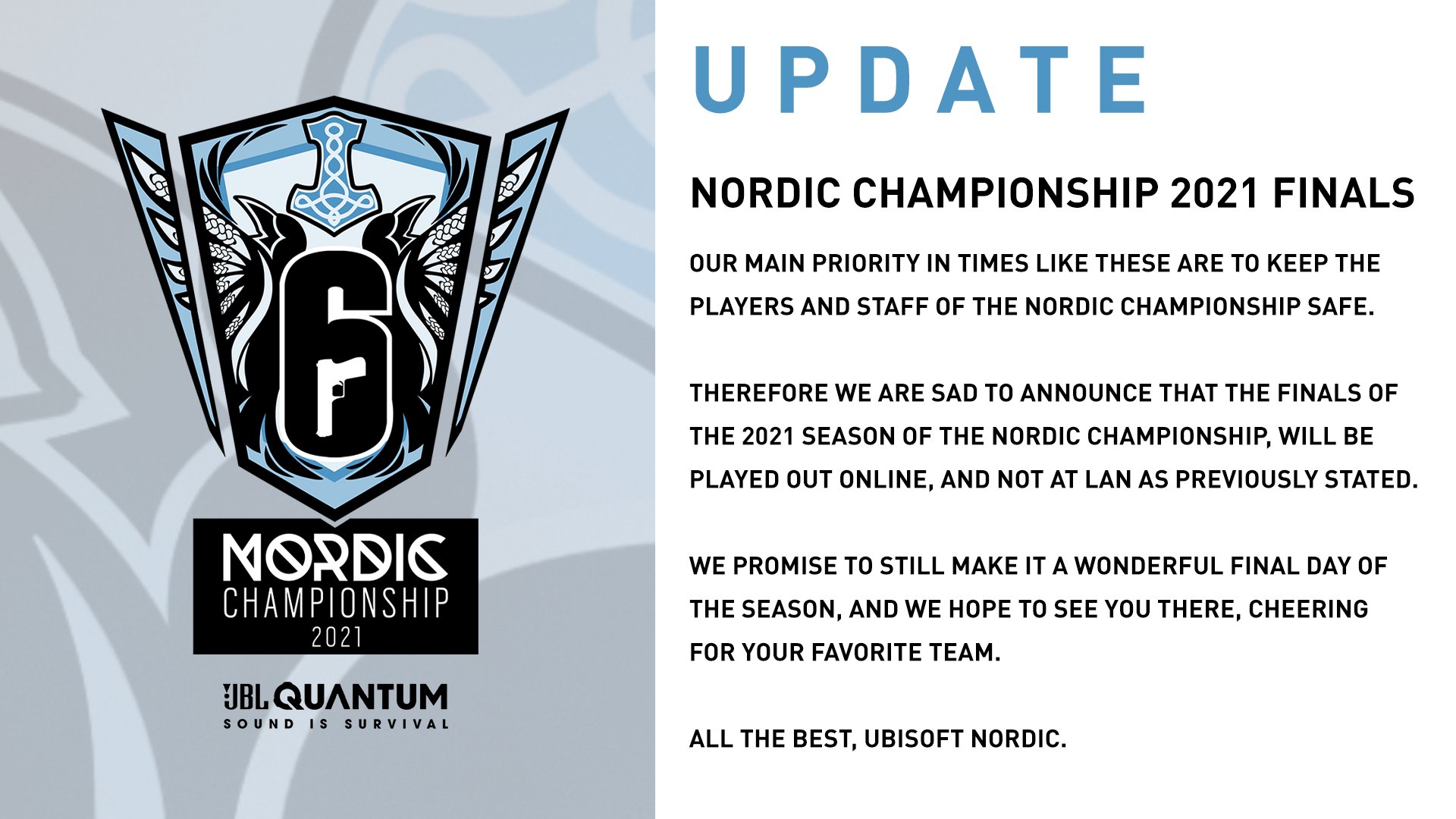 UK Ireland Nationals: League Kicks Off with Cowana and Na'Vi Wins
Tuesday saw the start of the Best-of-One map, single round-robin UKIN League, which will run completely online until the end of August.
As well as offering $35,000 in prize money, there will be a spot in 2021's European Challenger League up for grabs.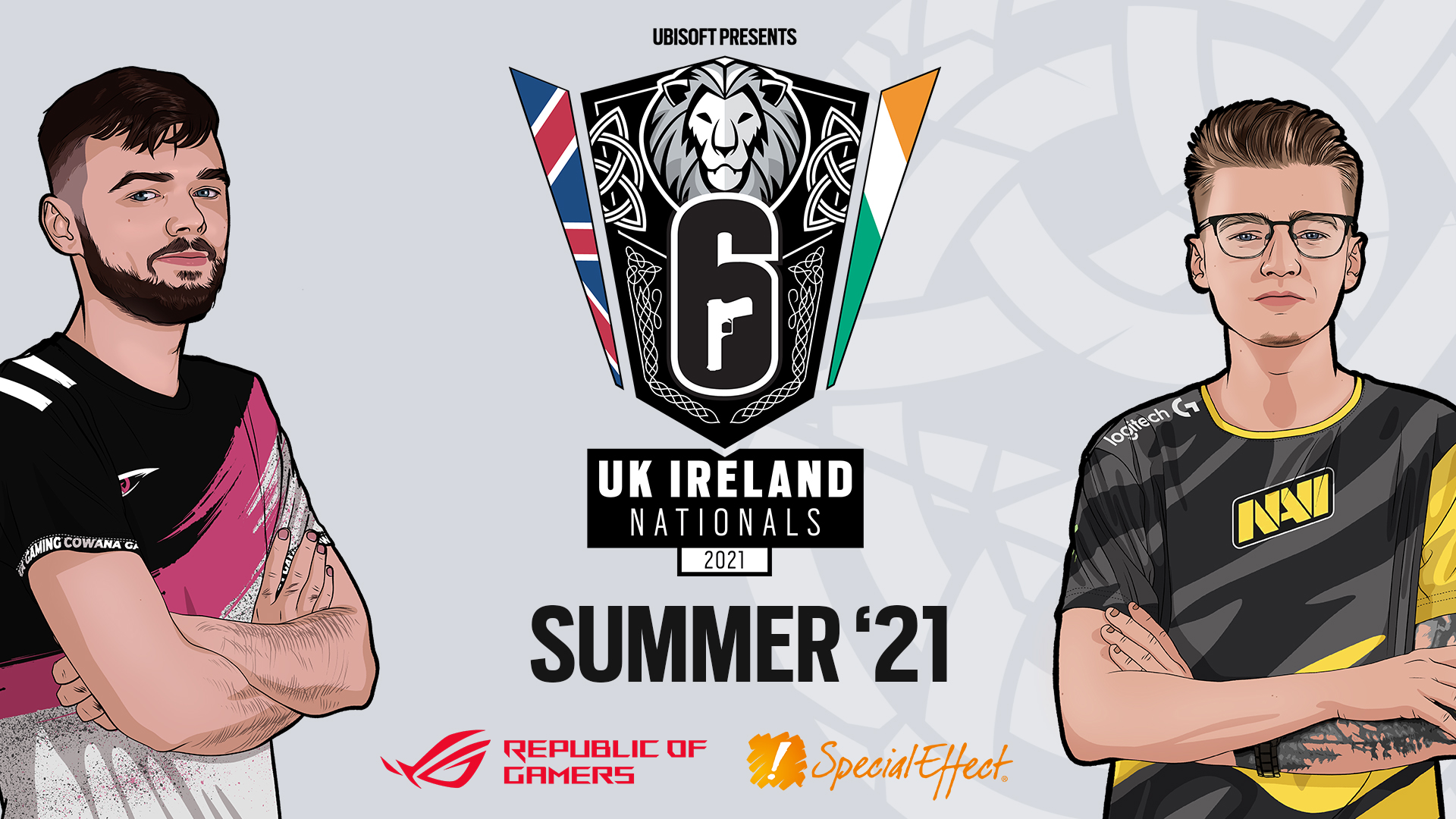 Viperio 86 and WYLDE, in particular, will be looking to win qualification following a fairly successful CL qualifier campaign from the former and a fourth-place finish last season from the latter.
Boasting the two EUL teams of Cowana and Na'Vi, as well as the MnM Gaming lineup that won a CL spot due to its top-two performance last year, the tournament is undoubtedly one of the highest quality in Europe.
Natus Vincere -- Saves, Doki, Blurr, Secretly, Nathan, jahk (coach), and DraZ (analyst)
Cowana Gaming -- Anarchic, Grizzly, GorgoNa, Sloth, Kendrew, Mrofficer88 (coach), Rideoo (coach), and davil (analyst)
MnM Gaming -- Fonkers, Yuzus, neLo, Tyrant, Dats, Sparxo (coach), and Eden (analyst)
WYLDE -- Nixon, StriKe, ShuaiMengS, Law, Milk, Omerta (coach), and Dulan (analyst)
Team JLE -- Nerf, Skiddy, Sam, Xumi, and Movetaho
Viperio 86 -- Curly, Draw, Monkey, Mello, and Neo
Victus -- Neuro, JJF5, Exil3, Pangoro, Suspended, Virch (coach), Jok3r (analyst), and MrBlobby (analyst)
TENSTAR -- azzr, Leadr, Bruno, Boomed, and Skeptic
So far with one day played, Cowana was taken to the edge via MnM Gaming in a 7-5 scoreline while Natus Vincere beat WYLDE 7-3.
The final two games were a 7-3 by Viperio over TENSTAR and a 7-2 by JLE over Victus, meaning week one ends with Team JLE in first place.
Benelux League: KVM Guarantees Playoff Spot
After GAMMA took the top spot in the table last week, KV Mechelen Esports confirmed their playoffs spot this week, as their 7-1 victory over third-placed 4Elements was enough to guarantee at least sixth place.
Neither team has locked in a top-two spot yet, however, which would allow them to skip the quarter-final stage of the playoffs.
This game saw standout plays from Flixow and Kwekko in particular, while 4E's lone round win came on behalf of a triple kill from their Jaeger of Bsaint, while defending Coastline's Hookah/Billiard objective.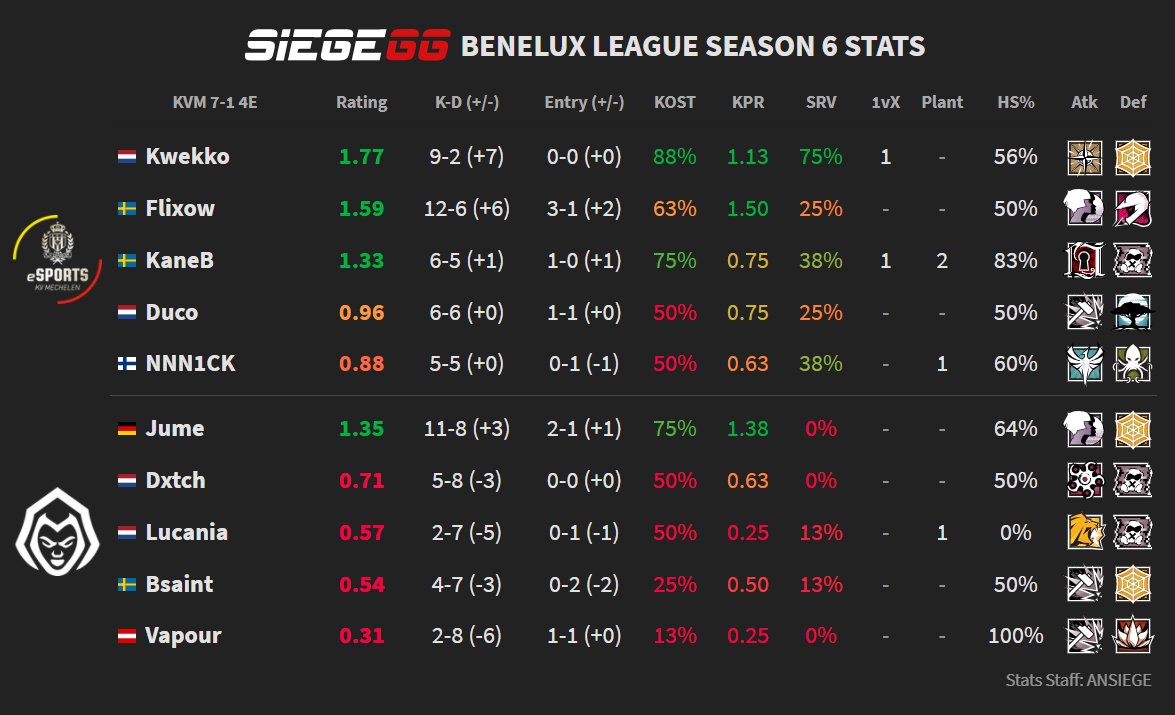 Despite this loss, 4E retains third place as fourth-placed Activit-E failed to close the one-point gap between them due to a close 5-7 loss against GAMMA.
This result was thanks in a large part to a single 1v2 ace clutch from Avaiche on Hibana while attacking Club's CCTV objective, which ensured they didn't need overtime.
Tonight, AvE has another tough game as they face KVM, which should give Clutch Rayn in fifth a good chance to overtake them.
Delta Project Women's Team Acquired
After Fabian first announced Delta Project -- his new team alongside KS, Drvn, Jume, Ferral, and Fresh -- two weeks ago, Monday saw an expansion with the pickup of the number one Women's team in Europe, previously known as Team Queen.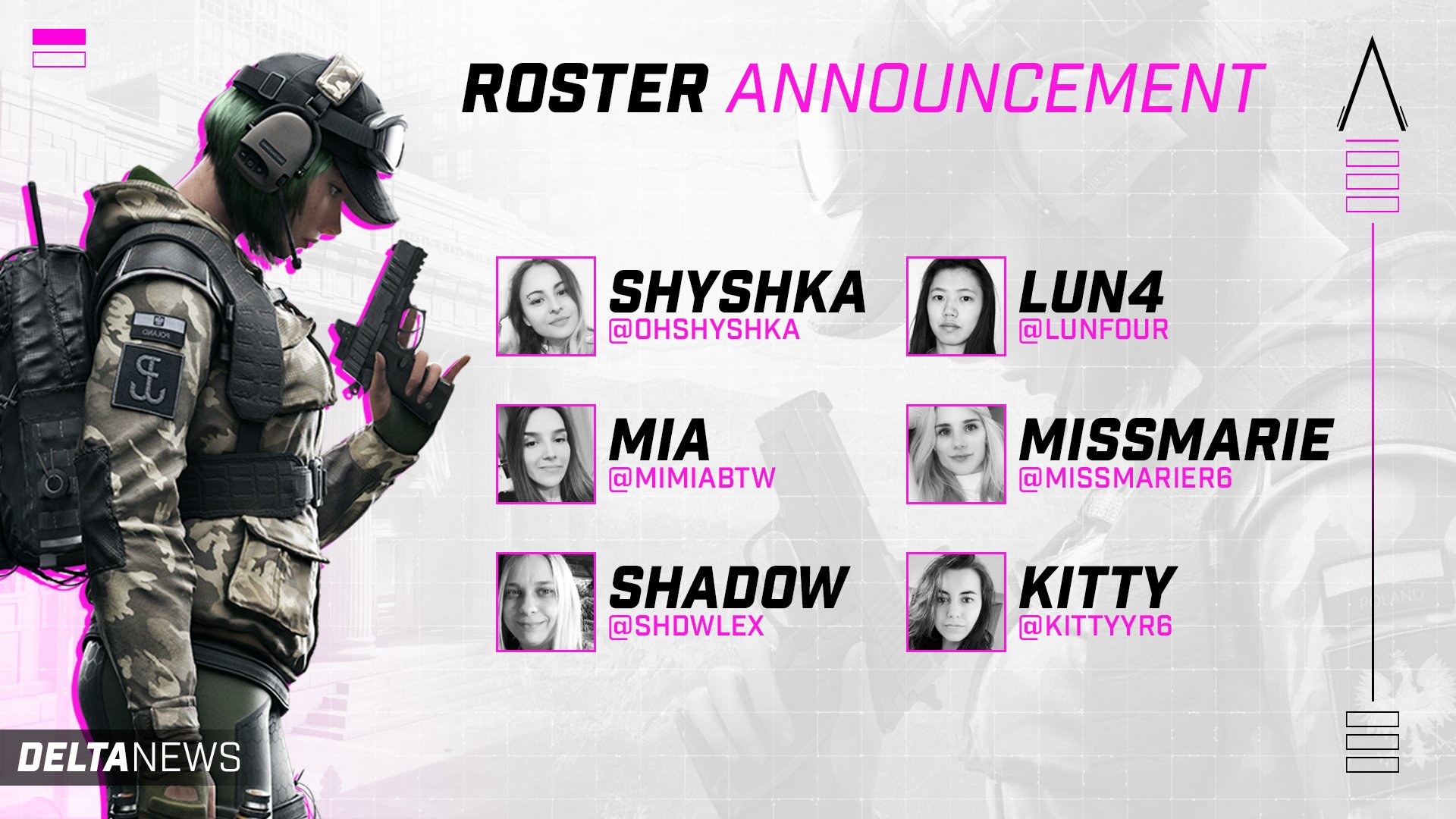 This team won the first CCSW tournament flawlessly and, notably, includes the Rogue streamer of Kitty and ex-Benelux League player of MissMarie.
The roster's debut will be tomorrow, when they face 6ixNationHQ in Season 2 of the CCSW tournament, followed by a show match against the main Delta Project lineup on Friday.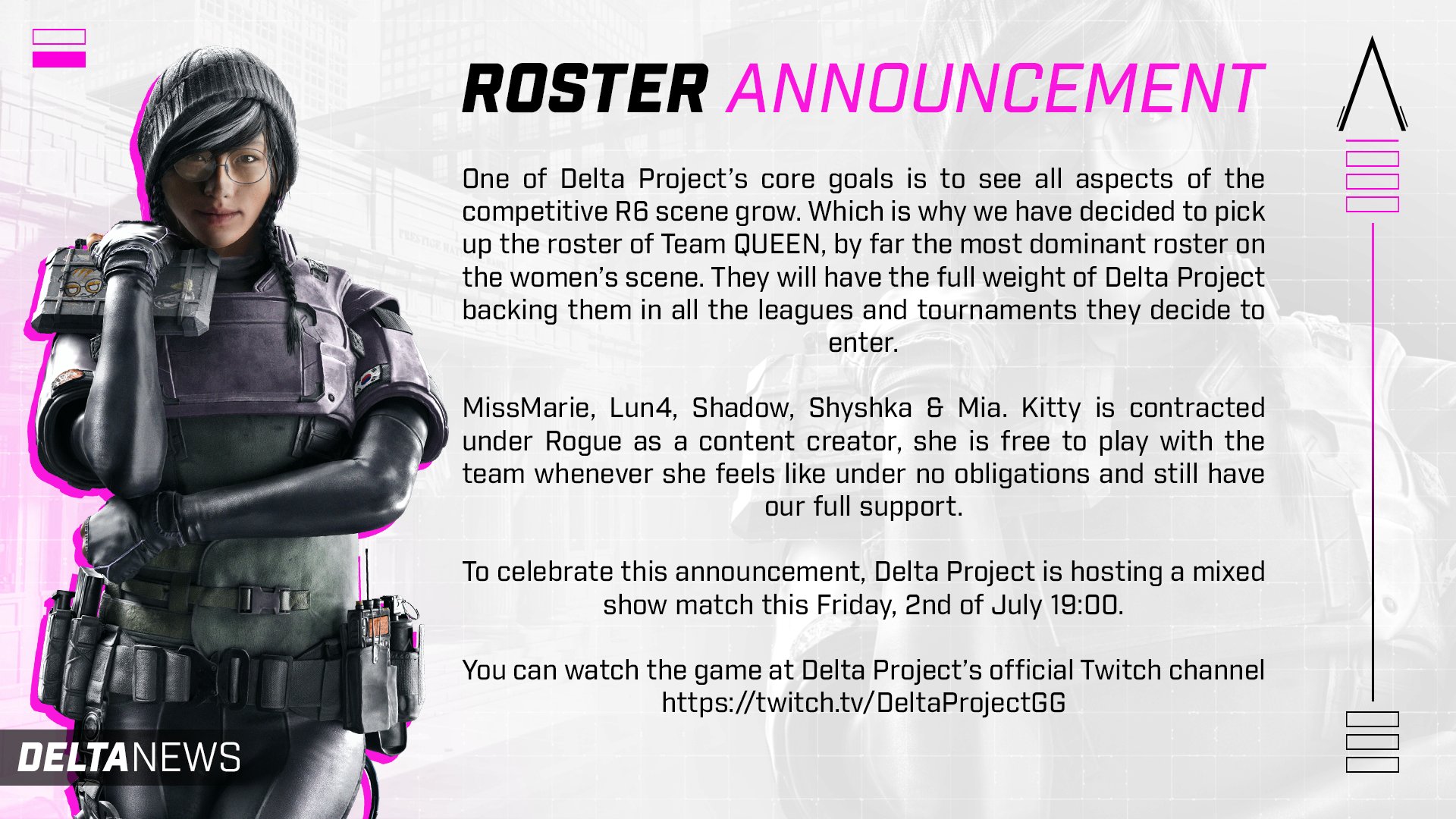 As well as this, Fabian stated on Twitter that the new team is helping "develop the first batch of our women-specific merchandise" as Delta Project seems to be exploding to life.
MnM Gaming Re-Signs dats
Finally, MnM Gaming announced their newest addition ahead of the upcoming UKIN Season's kick-off yesterday as Max "Dats" McLachlan returned to the team.
Dats previously played for MnM earlier this year, but when Nathan left for Na'Vi, the two of them were replaced by neLo and Tyrant. Now, as Jonka also leaves for G2 Esports, dats returns to fill in the fifth spot in the lineup.
As MnM have already locked in a CL spot for being in the top two last year, we will see a lot of this lineup both domestically and regionally over the next few months.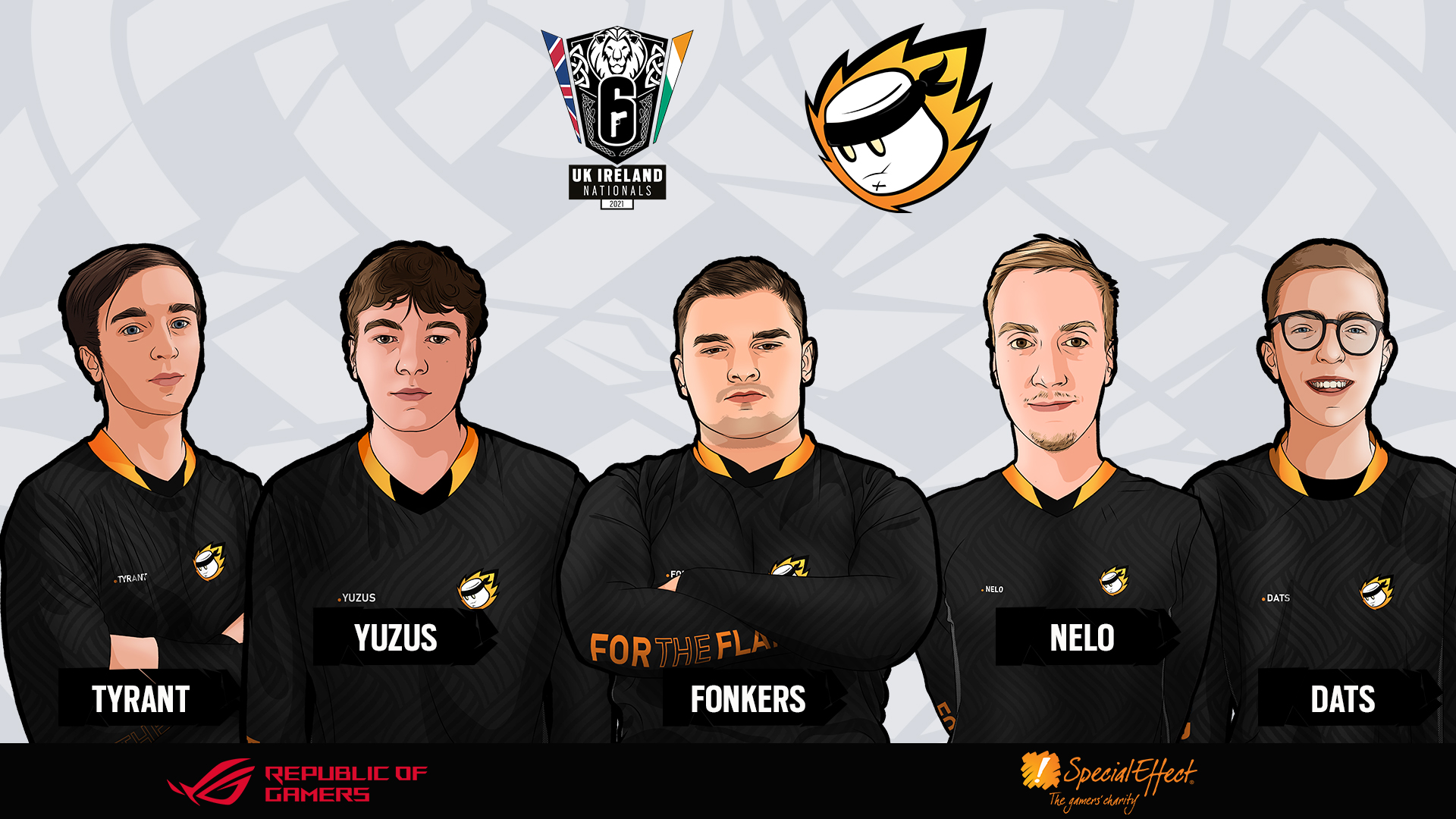 ---
And so that's it for our weekly roundup of all things Tier 2 in Siege. Check back here next week for a further rundown.