Having kicked off on the 13th of March and running until the 18th of September, the Rainbow Six Japan League is the biggest domestic tournament across all of competitive Siege, with its ¥32 million (US$308,000) prize pool.
Not only is the prize pool be a sizeable amount in the Japan League, but each team will also have up to each of its six players and coaches (combined) be guaranteed up to ¥21 million (US$202,000) in salary for the competitive year.
Read on to find out what went down in the ninth week of play from the best in Japan.
Jump To:
Day 17
With a five point gap separating third-place FAV gaming and second-place Sengoku Gaming coming into Week 9, the opening game was set to be a hugely important one for both teams.
For FAV, it was a chance to stop Sengoku Gaming from opening the gap up to a nigh-unassailable eight points, while Sengoku needed it to stay on the runaway Cyclops Athlete Gaming's tail.
Sengoku Gaming got things underway, going up 5-1 during their defensive half on Kafe. Four rounds and a 7-3 victory later, it seemed that the four game win-streak would soon become five.
FAV Gaming fought back, however, managing three rounds on a Villa attack already made harder without a Thatcher in play. That soon became a 7-4 victory, pushing proceedings to Consulate.
Here, the game came to a head -- and not only because it was the decider map. The two teams were absolutely inseparable, with a 3-3 first half. While FAV secured match point at 6-4, Sengoku pulled two back to force overtime, but three defensive wins -- two for FAV -- meant that the APAC North team took the map 8-7.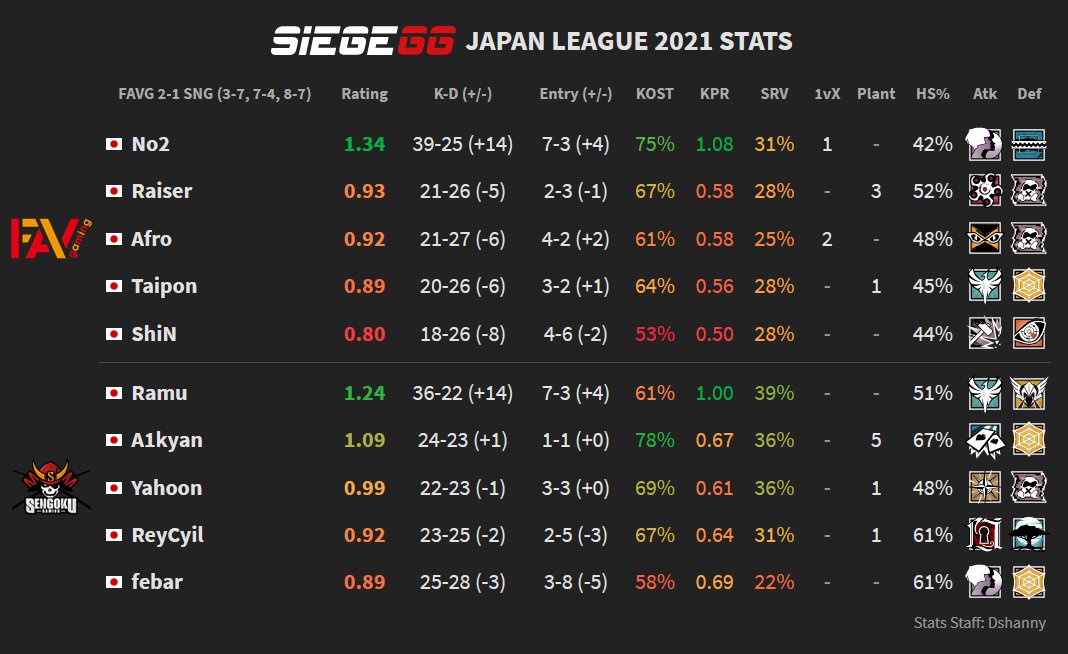 The second game of the week, however, was far less close. Team Northeption, who came into the weekend in seventh place, were up against a streaking Cyclops Athlete Gaming (CAG).
That was exactly what CAG did, starting with a 4-2 defensive half on Consulate. When the roles swapped, there was little that Northeption could do to stave off the loss, which came soon in a 7-3 fashion.
The situation was even more one-sided on the defender-favoured Oregon, with CAG taking a 5-1 lead on the defense. Match point followed immediately after and though Northeption staved off the loss for two rounds, a 7-3 loss followed on the second and thus final map as well.
As a result, Team Northeption's winless streak stretched to six games, while CAG made it nine wins in a row for themselves.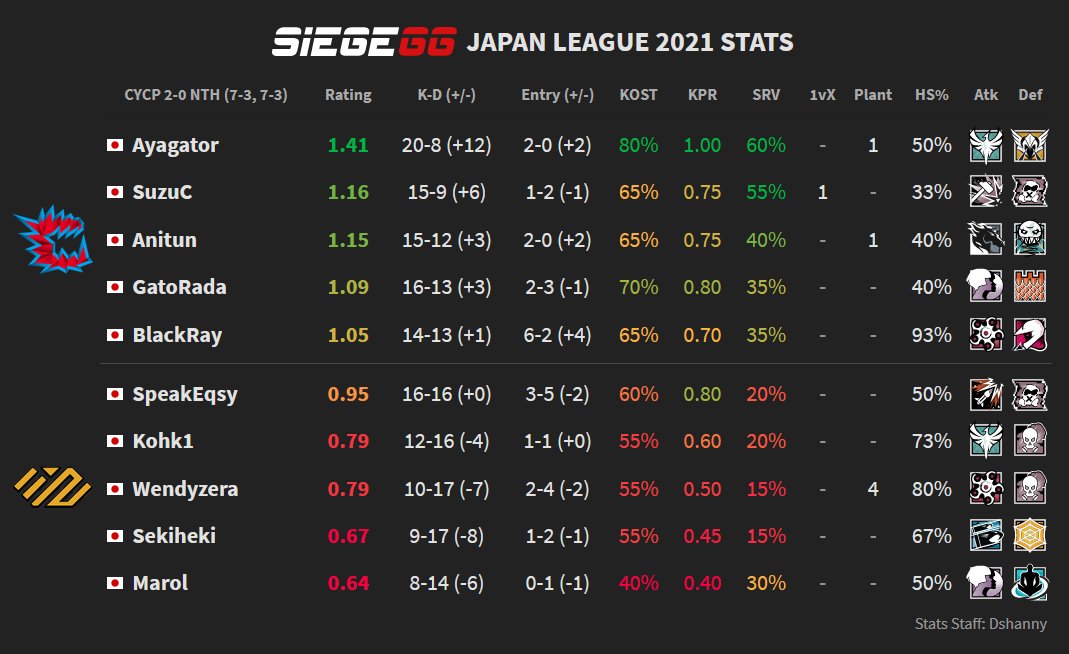 Day 18
The fifth and sixth placed teams of REJECT and Crest Gaming then kicked off the second day of play for the weekend, though a four point gap between them meant that a win for Crest would not change the standings.
Crest started off well enough, managing a 3-3 defensive half on a Coastline that saw a rare Flores ban. But REJECT, featuring former Nora-Rengo player NoTimeGG, struck back. Two rounds on either side of Round 9 went to REJECT, giving them the 7-4 victory on the opener.
Villa, too, started off well for Crest after they took three rounds on their attacking half. But this time, REJECT were unable to turn things around as well as they had on Coastline and were forced to concede overtime.
Here, despite the even halves in regular time, defense reigned supreme and Crest managed to hang on to take the map 8-7, thus pushing proceedings to the third and final map.
But there was no fight to be offered from Crest Gaming on Kafe, as REJECT cruised to an incredible 5-1 lead on the attack, which they immediately converted into a 7-1 win.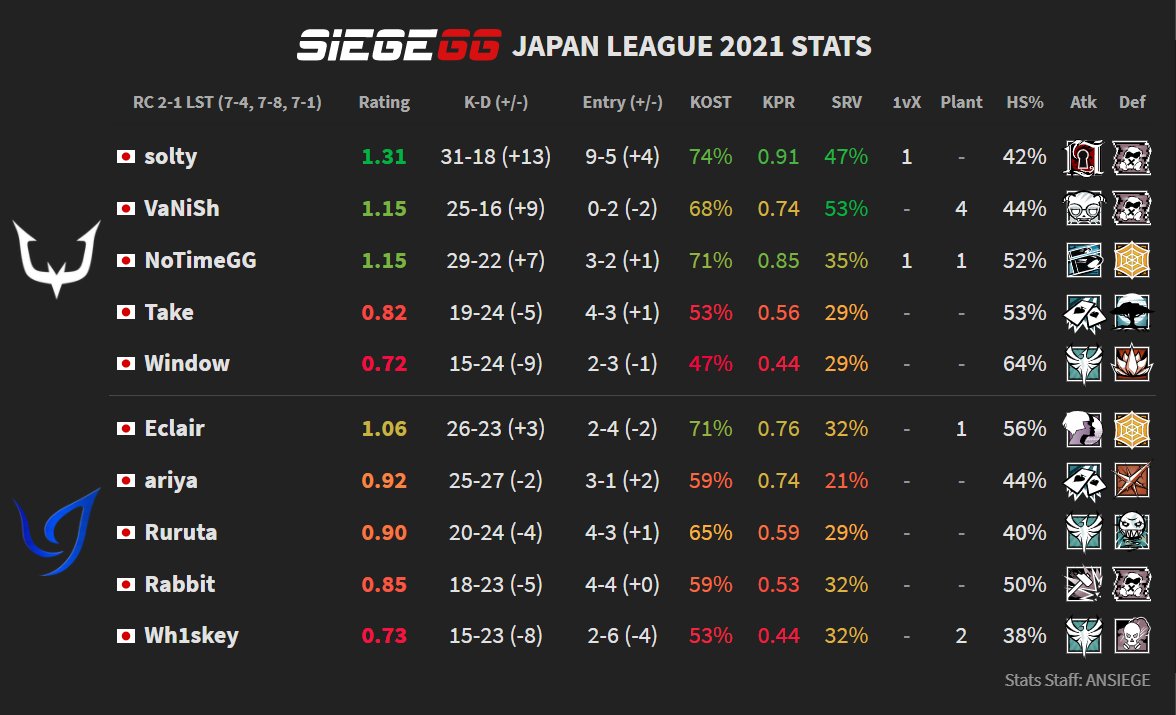 GUTS Gaming 2-0 EVA:e
The final match of the weekend was between a GUTS Gaming that was looking to keep one point behind FAV Gaming, while EVA:e was looking for only its second win in the entire season.
The APAC North side was not interested in entertaining any fairytales, however, surging to a 4-2 first half on Coastline before closing things out with a perfect 3-0 on attack.
That 7-2 first map would be followed up by another 7-2 on the second, as Kafe played out in identical fashion. A 4-2 first half lead was followed up by a 3-0 on the attack and EVA:e, boasting the services of former Ninjas in Pyjamas and Nora-Rengo coach Ar7hur, crashed to yet another loss.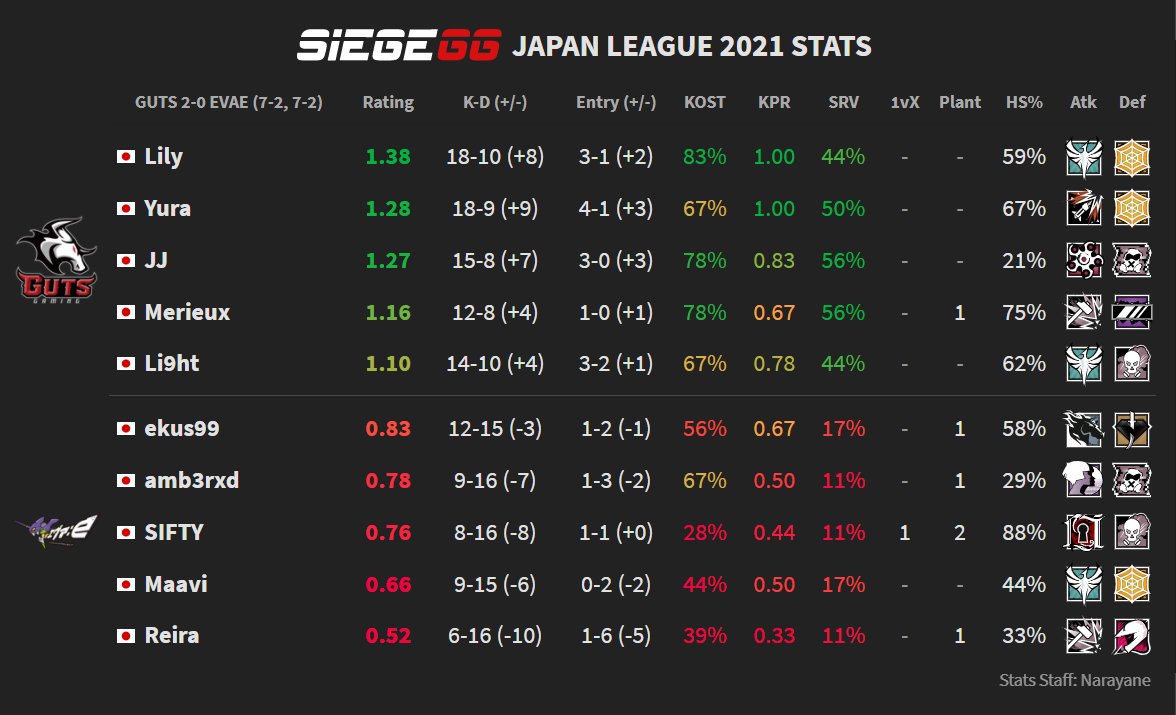 What's Next?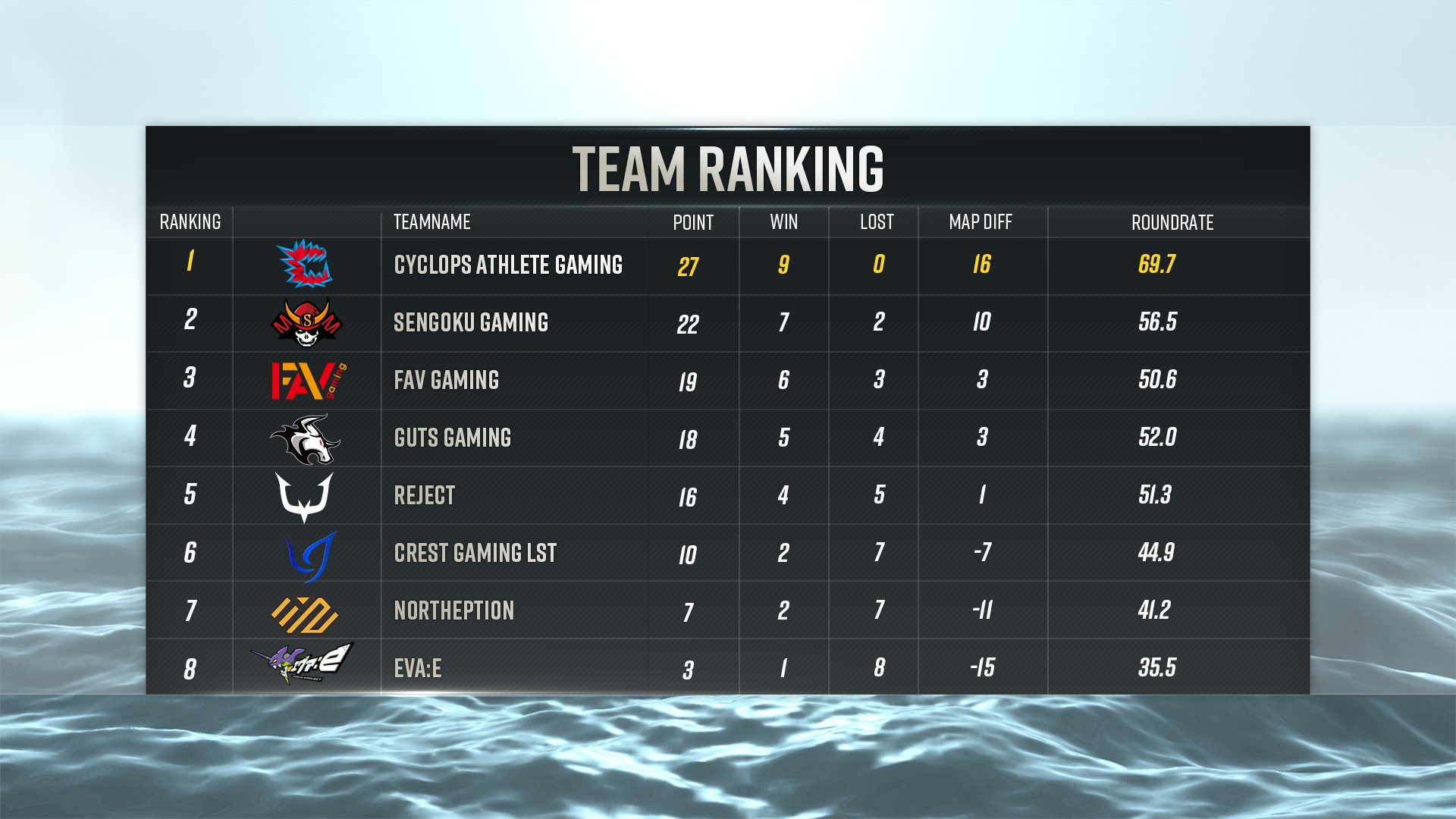 This week, keep your eyes especially peeled for the tantalising clash between the two APAC North teams of FAV Gaming and Cyclops Athlete Gaming, with the former seeking to end the latter's unbeaten run.