While the last week saw the kick-off of Stage 2 for the pro teams, various national and regional tournaments have been ongoing in Tiers 2 and 3 for the past few weeks.
This includes NACL in North America, the Spanish, GSA, Benelux, Nordic, Polish, and French Leagues in Europe, the Liga Six in Latin America, and the Oceanic, Japanese, and Korean leagues in APAC.
As well as these games, here were some of the key highlights of the week:
Jump to:
NA Challenger League: KCP and Honor On Top After Week 1
The opening play days of NA Challenger League Stage 2 saw one key result come in, as Org-Less, a team that includes Oasis, Gotcha, and Prod, beat the Stage 1 victor and current favorites of the Wichita Wolves (previously known as APE).
This 8-6 result on Villa saw both teams take a 5-1 lead, taking the game into overtime. A 1v2 by Jaay was key to reaching this point therefore, as Org-Less had simply run out of time.
In overtime with such a strong defensive favour, it seemed like the Wolves had the advantage after starting with a defense of the Aviator/Game Room site. Nevertheless, yungalec simply shot down the Wolves, getting a triple kill on Iana, to end the whole round at the 2:05 mark.
Finally, eager to get in on that action, Gotcha secured a quadruple-kill to end Round 14 in their favour and to win the match.
With just one game played, Honor's 7-2 victory over LennyGG and KCP's 7-0 over Outlast puts both teams at the top of their respective groups by round difference, with SH just one round behind Honor and both Nokturns and Late Registration tied for second behind the Pioneers.
Oceanic Nationals: Bliss Beats Knights & Wildcard
The ex-Ferox roster, which took part in the Oceanic Nationals last year but did not make it into the APAC South League, is now playing under the Team Bliss organisation. But its failure has only spurred it to push harder, having taken down Knights and Wildcard Gaming so far.
The first of these games on Friday against Wildcard saw Bliss' newest member of Jigsaw absolutely destroy their APAC South opponents, as he finished with a 3.75 K/D and a 1v2 clutch on the way to a 7-4 victory.
Game 2 against Knights didn't see as much of an explosive showing, but Shade still did secure a 2.29 K/D with 16 kills to seven deaths.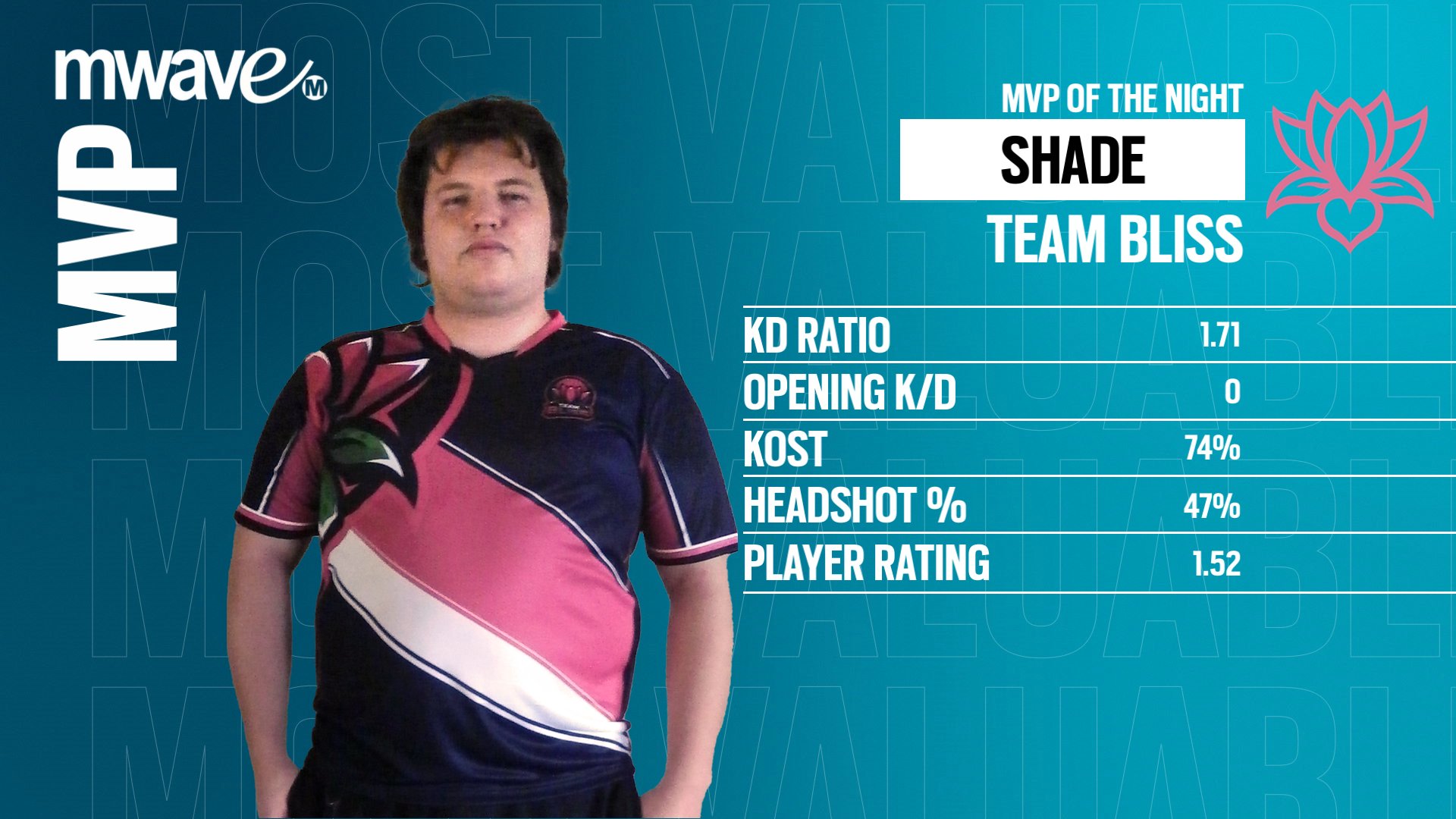 This means Team Bliss has beaten both the 2020 season Oceanic Grand-Finalists in just their opening two games and are, on paper, 'just' a Tier 2 team.
On July 10th, they play ORDER and on the 23rd they face Chiefs in the final play day of the season. Bliss will be aiming to complete the clean sweep of APAC South teams to prove without a doubt that they, too, should be in the top-flight for 2022.
GAKGUAY Scrimmage: Elevate Wins Thai National Tournament
Season 2 of the GAKGUAY Scrimmage -- a Thai national tournament and one of a very few nationals not ran by Ubisoft -- came to an end this week, as the APAC Stage 1 Champions of Elevate took the title and the biggest share of the $9,000 prize pool.
This win came almost flawlessly, with a 1-7 defeat against fourth-placed last season's runners-up Sharper Esports on Monday being their only defeat. This came after they had already guaranteed themselves the title, meaning that the loss was ineffectual for the roster.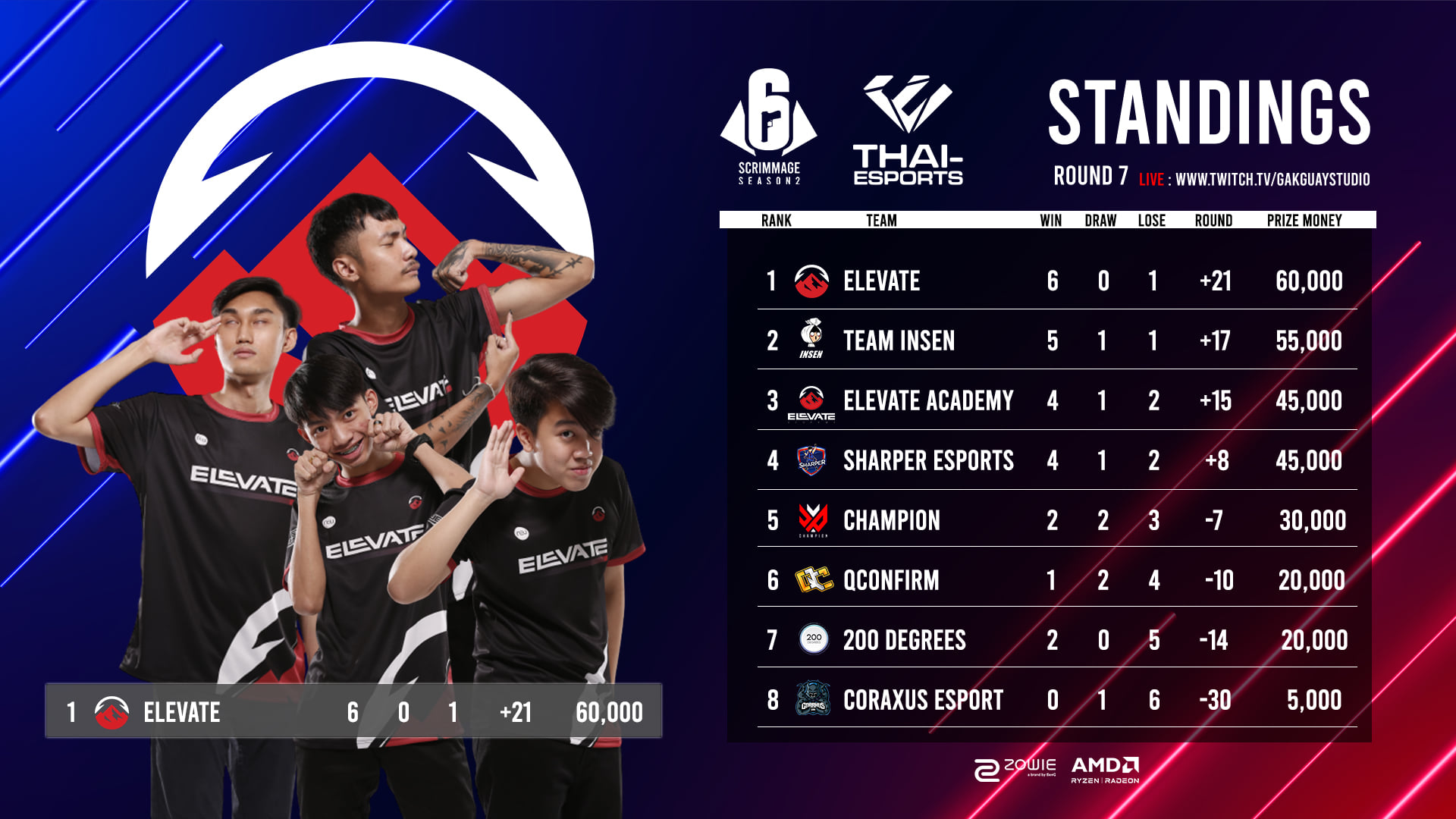 What's most interesting about this tournament, however, isn't Elevate, but Elevate Academy.
This newly acquired team finished third in the region, making it a real contender for the APAC League relegations, especially considering that it was a whole three points ahead of QConfirm.
Polish Masters: NOX Upset By ESCA
A pretty major upset happened this week in the Polish Masters league as NOX Esports -- a roster that includes four out of five members of the 2020 Polish Champions and Challenger League representatives -- lost in a very dramatic 6-8 scoreline against the largely unknown and part-Czech roster of ESCA Gaming.
This game on Clubhouse started out close thanks purely to clutch plays from both teams, as Groone and Szagi both pulled off quad-kills while AueRS pulled off a 1v2 on Smoke to tie the game up at 4-4. Here, no team got a two-round lead, before a second quad-kill from Groone put the game into overtime.
Here ESCA took both rounds, with Groone stepping up once again with a double-kill on entry on Round 13 to win their offensive round on what had been a defender-sided map.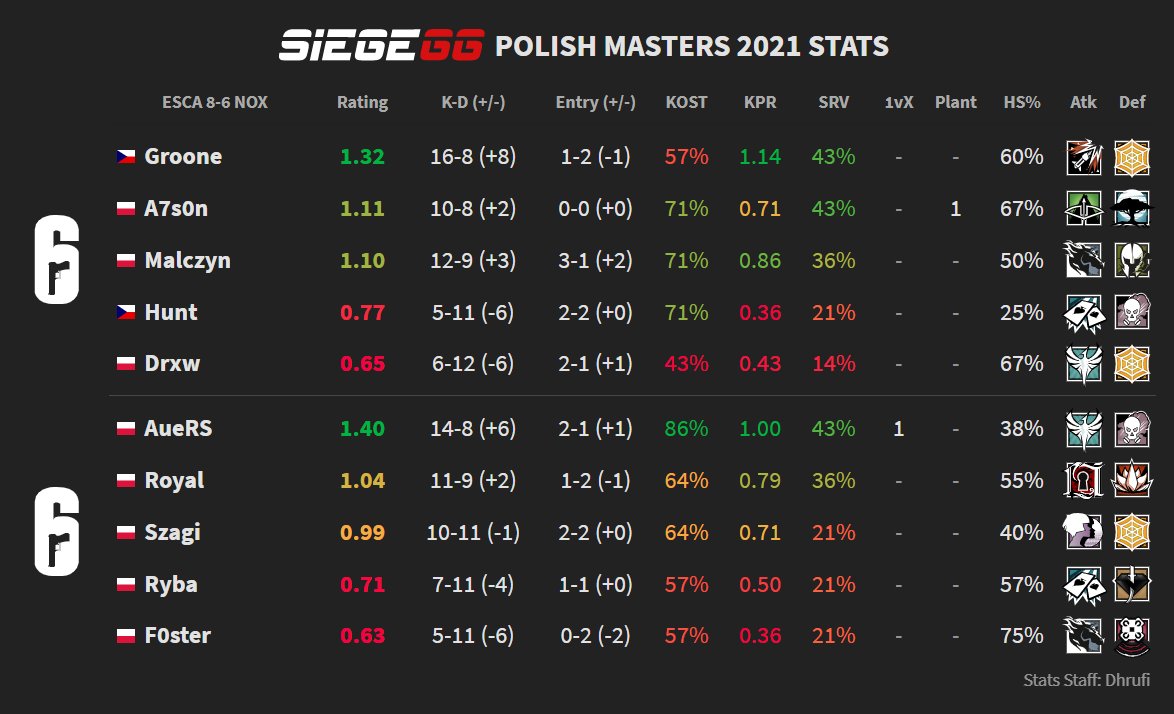 While NOX still holds first place, this win breaks their undefeated record and sets up a real challenger for NOX if they hope to win the league's Challenger League spot.
The next big game of the league will be in three weeks, when NOX faces third-placed Invicta Gaming.
Spain Nationals: 1v5 Ace Clutch Keeps Mav3ricks in First
A remarkably similar story also happened in the Spain Nationals tournament, as Mav3ricks eSports -- the league favorites, current league leaders, and Mid Season Cup victors -- were themselves bested by fourth-placed Team Queso on Clubhouse.
While this game did come all the way down to the wire with an 8-7 finish, this was only thanks to the following 1v5 ace clutch by the Mav3ricks player of aLex, with all kills completed in the space of just 20 seconds.
While they still lost, this incredibly rare feat at least won Mav3ricks a single consolation point for taking the game to overtime. This makes all the difference, as they currently sit just a single point ahead of Wizards Esports Club in first place.
With just two play days left in the group stage, it is looking increasingly like a match between Mav3ricks and Wizards for the Spanish Challenger League spot, with the two teams having a 1-1 head-to-head record between them.
Benelux League: GAMMA Lock in Playoffs
The key news this week in the Benelux League is that GAMMA Gaming has, to absolutely no one's surprise, locked in a playoff spot with five games remaining.
This comes following a 7-3 win over Clutch Rayn eSport on Oregon, in which ASTRO, Deapek, and Leonski all crossed the 2.0 K/D ratio mark, as ASTRO approached 3.0.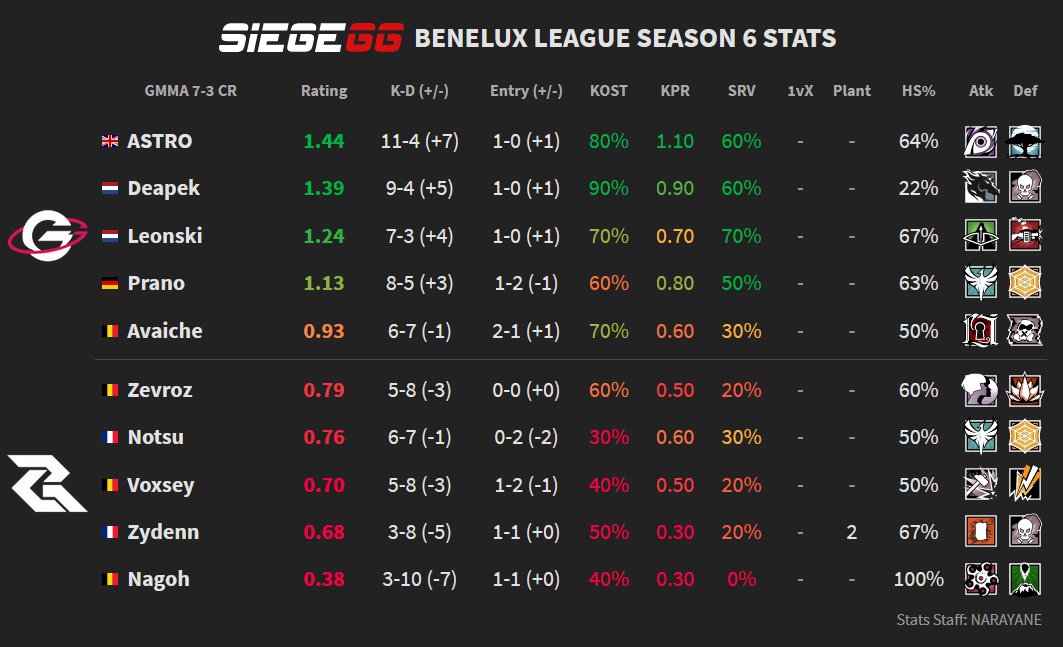 Just behind GAMMA in second place is KV Mechelen Esports, who keep this position despite a surprise loss against Game Fist, who have likely won their playoff spot with this win.
This match on Kafe was Game Fist's all around, as they began the game by going up 4-0 before finally hitting match point on Round 10. They then secured their final defensive win to lock down the map.
This came primarily thanks to HughesDS, who sat as the top fragger and only planter for his team, earning him a 1.21 Rating. KVM, meanwhile, ended the game with two Jager and two Aruni mains with Kwekko leading the squad.
Tonight a key matchup will take place between GAMMA and third-placed Activit-E, in which AVE will be hoping to earn at least one point as they did in the first half of the season.
Ōkami Lives On
Finally, the brand of Ōkami has found a new home with the ex-PDHM roster in NACL.
While not an org itself, Ōkami is a well-known name that previously included the current players of ORDER in the APAC South region. The Ōkami brand acts as a sort of promotion for orgless rosters and brings with them a number of fans.
Now they join with a third lineup -- which includes Prompted from their first lineup once again -- bringing them back to North America:
---
And so that's it for our weekly roundup of all things Tier 2 in Siege. Check back here next week for a further rundown.