SiegeGG was only launched in November 2017, starting as a band of volunteers all over the world with one goal in mind -- to provide premier-level esports coverage to the game we all know and love. Our first event covered was the Six Invitational 2018, and as we have grown, we have expanded our staff and taken on more ambitious projects, though none have been as ambitious as this one.
Since there was neither a collective or consistent repository of statistics before we were established, nor did we have the capability to address that gap, those games lacked a statistical picture -- until now. With our expansion and tireless work of statistics staff and developers, SiegeGG is proud to present as complete a look at the historical data as possible for the ESL Pro League for Year 1 and Year 2, with ratings back-calculated using our updated formula.
This companion piece will serve to dive into the storylines, stats, and successes of each period in the history of our game, with the focus now on Year 2 -- the PENTA Dynasty. Alternatively, if you want to revisit the Wild West of the first year, read our article about that here, or read about the rise of PENTA Sports in Year 2 in our article here, or have a look at the G2 Esports hegemony in Year 3 in our article here.
Jump To:
Season 9
Season 9 of the Pro League was an exciting time in Europe. With the season having started prior to the Six Invitational, fans were excited to see their favourite teams again as the first half culminated with the world championship.
Changes were, of course, afoot. The longtime Rainbow Six organisation of Millenium had decided to revert to being only a media and community website, releasing its roster to the new French organisation of LeStream Esport. In addition, LeStream had decided to drop the final two players from the Season 2 title-winning Yunktis roster, Nolan "Joghurtzz" Crouzery and Olivier "Renshiro" Vandroux, and replace them with Léo "Alphama" Robine and Aleksi "UUNO" Työppönen.
ENCE eSports had also returned to the Pro League after sending Team Vitality down, following in the footsteps of Team Empire, who had been directly promoted after winning Season 8 of the Challenger League while not losing a single played match. PENTA, too, were making a change after securing qualification to the Six Invitational 2019 with a second-placed finish at DreamHack Winter 2018. Dimitri "Panix" de Longeaux was benched, with Balázs "blas" Kővári brought in instead.
As the season began, it quickly became clear that Team Empire's miracle run through the Challenger League was not quite a miracle but more of a new shift in the way Rainbow Six is played. Even in the Pro League, teams could not put up much of a fight, with only G2 Esports able to hold the Russians to a draw. Come mid-season and they were flying high, leading the table with a whopping 19 points.
G2 Esports, on the other hand, were not having such a great time. Losses and draws littered their record in the first half -- with only two wins to their name -- as they headed to the Six Invitational while only having nine points in the Pro League. There, however, G2 Esports successfully defended their world champion title against Team Empire, proving that there was life in them yet.
As that happened, mousesports would switch over to Europe with the ENCE eSports roster, while Natus Vincere would surprise many by picking up the seventh-placed OrgLess roster. Meanwhile, last-placed Team Secret would make a personnel change, to no eventual avail.
Returning to the Pro League, they put up better results, but they were not enough. The defending Pro League champions and re-minted world champions would fail to amass enough points to make it to the Pro League Finals for the first time since coming together as a roster. Their third-place finish would actually be a three-way tie with PENTA and Chaos Esports, while LeStream would be eight points ahead and Team Empire a further three.
On its way to finish first in Europe that season, though, Team Empire definitely raised some eyebrows with their decision to swap Artyom "Shockwave" Simakov for rookie Danila "dan" Dontsov just weeks before the Pro League Finals. However, since the team had already qualified and could fall no further than second, the decision to make the swap with two play days still left in the online Pro League was likely motivated from wanting to bed dan in in a competitive, league environment.
Statistics-wise, though, G2's Juhani "Kantoraketti" Toivonen did not waver despite his team's struggles, finishing with the highest rating, K-D split, and Entry split. Close behind him, though, were the top fraggers for Team Empire and LeStream in Dmitry "Scyther" Semenov and Maurice "AceeZ" Erkelenz. Scyther also impressed with a 79% KOST, but Team Secret player David "sTiZze" de Castro in particular wowed all with his total of 18 successful defuser plants despite finishing seventh.
Over in North America, a constant and confusing set of changes were afoot. After benching then returning Gabriel "LaXInG" Mirelez to the playing roster, Cloud9 had sold its team to Team Reciprocity following the swap of Lauren "Goddess" Williams for Alexander "Skys" Magor. Mousesports, on the other hand, would leave the North American scene -- later signing ENCE in Europe -- but newly-minted DarkZero Esports would enter with the SK Gaming roster.
With DarkZero having former Evil Geniuses player Brandon "BC" Carr coaching, fans were immediately excited, especially since the organisation had been created with its full focus on Rainbow Six. Sure enough, the former SK Gaming players began to wow audiences, winning five games, drawing one, and losing the last to Evil Geniuses in the first half.
Evil Geniuses was also flying high, two points higher than DarkZero in fact, and it seemed that the Team Reciprocity roster was also eager not to be left behind after finishing the first half on level points with DarkZero.
As the teams returned from the Six Invitational, things changed once more. OrgLess, playing with Sam "MahMan" Pak, Giuliano "Krazy" Solon, and Alexander "Yeti" Lawson, disbanded. As such, all its results from the first half of the Pro League were kept but its second-half games were canceled. On the other side of the table, though, DarkZero had also made a change, with Owen "Pojoman" Mitura dropped in favour of a return to playing days for BC.
Continuing on, both DarkZero and Reciprocity showed just how close the two teams were together with a draw, while Pojoman's new team of Excelerate Gaming gave DarkZero just the edge they would eventually need to qualify for the Pro League Finals by beating Reciprocity. Save for that, DarkZero and Reciprocity would be in lockstep for the rest of the season, while Evil Geniuses would nearly falter and miss out on their chance to qualify for the Finals.
Coming back from their Six Invitational elimination, losses to Spacestation Gaming and draws against Rogue and Rise Nation nearly derailed their season, but two wins against DarkZero and Reciprocity pushed them just over the line. As a result, North America would have one of its closest seasons, with DarkZero and Evil Geniuses both tied on points and Reciprocity a mere three points behind them.
Statistics-wise, then-Rise Nation player Paul "Hyper" Kontopanagiotis and Evil Geniuses' Emilio "Geoometrics" Leynez Cuevas finished with a joint-highest rating of 1.23 in the league -- a first for any region. Leading the way in K-D spread, Hyper would wow audiences, while LaXInG and Geoometrics would follow. Suprisingly, however, each team would seemingly have an excellent grasp on defuser plants, with Braden "Chala" Davenport and Kevin "Easilyy" Skokowski tied at the top with 15 each, but others following very close behind.
Latin America, too, would see an extremely competitive season at the top, though it would also start with a bevy of roster moves. Luccas "Paluh" Molina would leave BootKamp Gaming to join Team Liquid in place of José "Bullet1" Victor after the disappointing Season 8 campaign. Bullet1 and Paluh's BootKamp teammate of Lucca "MKing" Coser would also join Immortals, but Team Liquid would surprise everyone by signing former FaZe Clan captain Guilherme "gohaN" Alf and substituting Paulo "psk1" Augusto despite allegations of toxic behaviour and violent threats for the former.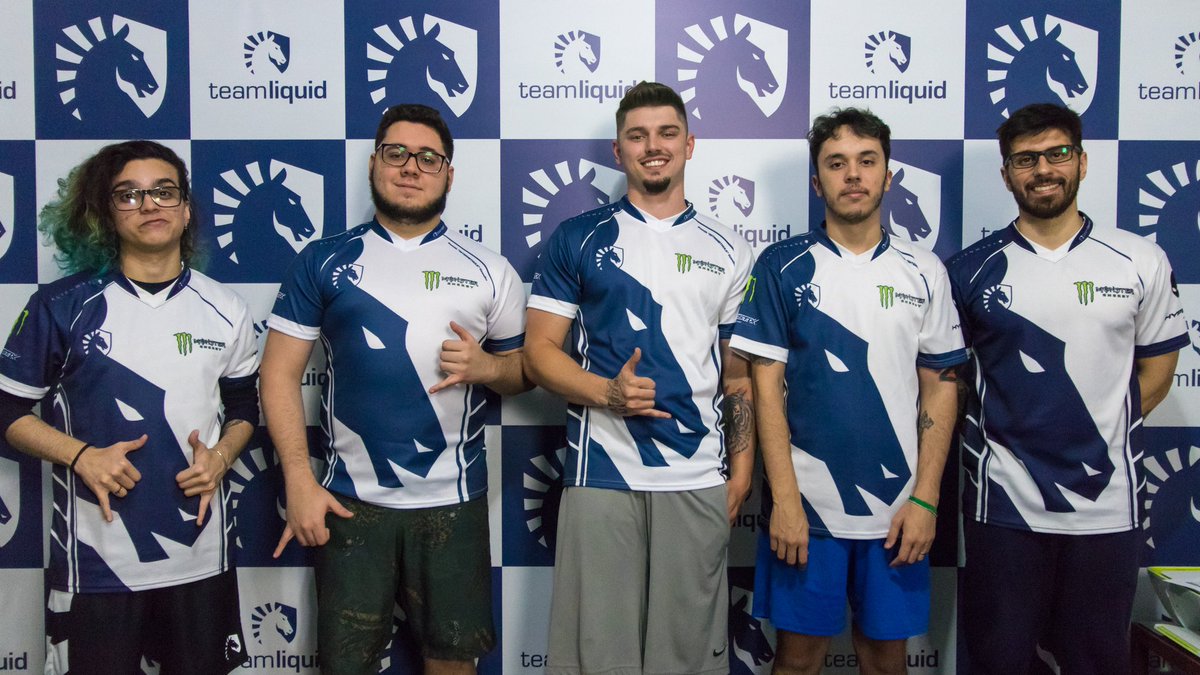 Team Liquid burst out of the blocks strong, surprising everyone with a vicious 7-1 mauling of the Season 8 grand finalists of FaZe on the third day. Outside of the final-round loss to Immortals on the first day and a shock loss to Red DevilS, Team Liquid was performing much better at the mid-point of the season than it had in Season 8. FaZe Clan, on the other was doing much worse, having only been able to accumulate eight points at the halfway mark.
Immortals, too, was doing just as well as Team Liquid, and it seemed that the fight for top-two would be fairly open and shut between them. However, as the second half of the Pro League brought about a revival in FaZe's fortunes, it would come amidst a cloud of controversy.
While FaZe would reel off win after win, including 7-5 victories over Ninjas in Pyjamas and Team Liquid, the 10th of April match against Black Dragons would see a forfeit 7-0 victory for FaZe after apparent power outages in the Black Dragons team. The former Black Dragons analyst Thiago "Thyy" Nicézio would later allege match-fixing between the two teams, stating the following in a series of deleted tweets:
The Pro League match played in the 4th of April (sic) was a farce, as far as I know. GdNN1 made an agreement with Ion in which BD would throw their PL game against FaZe in exchange for a throw from FaZe in a BR6 match that will happen in the next month.
While the extremely strong implication would be that Gleidson "GdNN1" Nunes had unplugged his internet cable, just as Pedro "pzd" Dutra was about to clutch, to simulate a power outage, ESL would eventually clear both teams of the match-fixing allegation. However, Black Dragons was still docked 20% of its Season 9 prize money for "internet issues that were caused by deliberate actions taken by members of the team" (referring to GdNN1 reportedly pulling the internet cable out during the game) and for not showing up for a game on schedule.
Aside from that, though, FaZe won the rest of their games as well, going a flawless 7-0-0 in the second half to complete an extremely unlikely resurgence to the top of the table. Below them, Immortals would barely pip Team Liquid to second place, only leading them by a point, while Ninjas in Pyjamas (NiP) would also only be a further point behind.
Ratings-wise, NiP would have Gustavo "Psycho" Rigal lead the ratings chart, though Team Liquid's André "nesk" Oliveira would only be 0.01 ranking points behind. FaZe Clan and Immortals would also have Leonardo "Astro" Luis and Daniel "Novys" Novy trailing close behind, though none in the league were able to match Psycho's extremely impressive +59 K-D split.
Over in Asia-Pacific, after the conclusion of the online stage, things were beginning to exhibit some normalcy. Fnatic, NORA-Rengo, and mantisFPS had all finished at the top of their subregional leagues, though Aerowolf was still unable to beat Xavier Esports in the season. In fact, disqualification of two teams in Southeast Asia (and the erasure of their results) had very nearly denied Aerowolf a chance to make it to these finals.
However, a miracle victory by the last-placed team in the region against Scrypt E-Sports and a fortuitous double-disconnect from Xavier Esports in meant that Aerowolf would finish in second place one point ahead of Scrypt -- a point they secured on the backs of that double-disconnect, no less. What's more, they would be going up in the first match against the fearsome new Cloud9 roster, formerly mantisFPS.
Aerowolf, however, crushed Cloud9 by a 14-2 scoreline, once again setting up a date with Fnatic, who had beaten Cyclops Athlete Gaming 2-0 as well. In another hard-fought game, the two teams seemed evenly match, but at 5-5 on the decider, a bug released all the momentum Aerowolf had been building on the round and saw them slide to their fourth defeat against the Australian roster.
Qualified and in the grand final for seeding, Fnatic would face NORA-Rengo, who were playing with Takumi "JJ" Iwasaki as a stand-in for former captain Yudai "Wokka" Ichise. While they had defeated both Ageless and Xavier Esports by 2-0 margins, Fnatic would be too much to handle. Here, the Australians would secure revenge for their Season 8 APAC Finals loss, winning without too much difficulty in a 2-0.
Statistics-wise, though, Aerowolf's young gun of Patrick "MentalistC" Fan would be the best performer in his first APAC Finals with a 1.30 rating. Fnatic's Jake "Virtue" Grannan, though, would lead the way in K-D split though, with a staggering +27. However, while Aerowolf had Adrian "Ysaera" Wui with the highest KOST, it was not enough to shake off the curse of being gatekeepers as Matthew "Acez" McHenry made sure to help Fnatic along with the highest number of clutches and defuser plants.
Headed to the Finals in Milan, fans could not wait to see all their favourite teams in action once again. However, much to APAC fans' disappointment, the luck of the draw had given them another Fnatic vs NORA-Rengo matchup in the quarter-finals. With NORA-Rengo still struggling without Wokka, the team seemed certain to go out in a similar manner to the APAC Finals game just a few weeks prior.
However, now with Yoshifumi "YoshiNNGO" Yukimori on the playing roster in place of the wantaway JJ, the Japanese gave their Australian rivals a far closer fight than anyone would have expected. Pushing them to maximum overtime on the first map, fans would have their hearts in their mouths throughout as the second map, too, went to overtime. Unfortunately for the Japanese, Fnatic would once again triumph with a 2-0 victory, but the scoreline belied the fight that they had just been in.
Moving on, the Australians faced the marauding Team Empire, eager to follow up a first-placed finish in the Challenger League with a title in their debut season -- a feat never before accomplished. The Russians had already disposed of DarkZero with a 2-0 margin, albeit with a maximum overtime first map, and swept Fnatic on two of the three maps played after a particularly spirited Border from the APAC champions.
In the grand final, they would thus face Evil Geniuses, who themselves were looking punchy. Having beaten both Immortals and FaZe with 2-0 margins, although having conceded overtime in a map each per game, they were certainly the favourites by this point to take their first international title since the Six Invitational 2017. And at first, it certainly seemed that way.
Having won the first map, Evil Geniuses was up 6-4 on series point on Oregon. And then, the infamous "Candian White Stairs" incident happened. Lying prone on the white stairs as Vigil, Troy "Canadian" Jaroslawski made the fatal mistake of switching to the C-75 and getting up from his virtually unassailable prone position. His teammates of Geoometrics and Austin "Yung" Trexler would also make mistakes of their own, allowing the Empire players to complete a 2v3 clutch and galvanise them.
That one round would turn into four total, as Empire would comeback from 4-6 down to win the map 8-6 and move onto the decider and to anyone watching, it was clear that Evil Geniuses' morale had slipped. The momentum was carried straight into the final map, with Team Empire boasting a healthy 6-2 lead. Facing defeat, Evil Geniuses tried to mount a comeback, winning two rounds, and very nearly did so for the 10th as well, but a miraculous 2v5, with none other than the rookie dan, meant that a new Empire would rise.
That performance, in particular, shot dan straight into the MVP seat, finishing with a 1.12 rating in his very first international event. FaZe Clan's Astro finished with the event-highest rating at 1.29 and secured an EVP merit, while Geoometrics and Virtue both joined him with near-identical ratings. Of note, in particular, was how Team Empire did not have any standout player in particular (despite dan winning the MVP merit), but seemingly won with incredible consistency between its five players, who all finished within 0.05 rating points of each other.
Season 10
As Team Empire set out to defend its title in Season 10, viewers were excited to see a new king on top of the European throne. However, if G2 Esports missing out on the Season 9 Finals was unexpected, few would have seen the curveballs in Season 10 coming. The mousesports roster would be dropped by its organisation, for one, and go the whole season winless despite reverting to the perhaps 'luckier' GiFu eSports name, but that was only the tip of the iceberg.
In an addition of another top-tier organisation, Natus Vincere had signed the MnM Gaming roster that had finished second in the Challenger League in Season 9 after the Ukrainian organisation's German roster had been relegated. The UK-based roster started off its season well enough, earning praise for its 7-4 victory against G2 on the third play day, and would go on to have an average first-half.
G2, for its part, was struggling greatly. While the world champions would draw against the Pro League champions, they would lose against Chaos, Na'Vi, and Team Vitality in the first five play days. Despite a stabilisation attempt that saw them win the final two games in the first half, they would only be fifth at the halfway mark. In comparison, Team Empire was flying high at the top.
In the second half, though, while the LeStream Esport roster had been dropped after the organisation had failed to make it to the second phase of the pilot program, signing with Giants Gaming gave them the support that was needed. On the other hand, Team Empire looked like they had lost all of theirs. A sudden struggle to win points saw them drop rounds and games that they never should have, while G2 Esports seemed to be flying taking win after win.
The 12th play day, though, would mark the turning point for the battle for a Pro League Finals spot between them and the upstart Na'Vi roster. However, with Jack "Doki" Robertson banned in-game and then by the league for six months, Na'Vi had to draft Ellis "Pie" Pyart as a stand-in. Their season, it seemed, was over.
However, despite having to play with Pie, Na'Vi smashed PENTA 7-2 before moving onto face G2 itself. There, up 5-0, it seemed that G2 would be taking the victory and the Finals ticket, but a stunning reversal saw Na'Vi comeback to win 7-5. Not only that, the British roster would then deny Empire a spot the next play day with a 7-5 victory and secure a Finals spot with a game to spare.
Not satisfied, Na'Vi would then go on to do one better, beating Giants Gaming to the top spot, and solidifying itself as a sudden but fearsome threat despite having to play with a stand-in. As such, perhaps unsurprisingly, it was the Na'Vi player Ben "CTZN" McMillan that finished with the highest rating thanks to his K-D and Entry splits. G2's Niclas "Pengu" Mouritzen was not far behind, with an impressive K-D split and league-highest KOST, while five different teams had 10 or more successful defuser plants.
Over in North America, there were a lot of changes as well. Most notably, the Excelerate Gaming roster, after a strong upsurge at the end of Season 9 thanks to Pojoman, would be signed by the massive organisation of Team SoloMid. Just a week later, Luminosity Gaming would also sign the '92 Dream Team roster, while DarkZero Esports would swap Sam "Jarvis" Jarvis for Paul "Hyper" Kontopanagiotis.
Hyper's switch to DarkZero would provide the team with an incredible spark, but it would take a couple of games for it to kick on. The second play day would see the then-'92 Dream Team roster sweep DarkZero 7-1, but Hyper and his team would bounce back with wins against Rogue and Evil Geniuses. Come the end of the first half, though, DarkZero Esports would be leading the pack, with Evil Geniuses and Team Reciprocity just three points behind.
At the same time, Rogue and Team SoloMid were having a tough time. Both had top-tier support, but found themselves with a mere seven and four points in sixth and seventh place. Unfortunately for them, their fortunes would not change much. The struggle would continue for them in the second half, even with Jarvis joining the playing roster of Team SoloMid and Aaron "Gotcha" Chung joining as a coach.
Meanwhile, relegation rivals Susquehanna Soniqs made some moves of their own, becoming the first North American team to import international players in Alex "SlebbeN" Nordlund and Santino "Gomfi" de Meulenaere. However, due to work visa issues, the duo was unable to participate in the second half of the Pro League right away, having to wait until the fourth-last play day of the season. During this period, John "Avian" Ackerly and Jason "GhxsT" Luu -- hitherto benched -- had to play as stand-ins. The substitute Soniqs duo apparently had to even use laptops for a game, with the latter even having to use the laptop trackpad.
Over at the top of the table, though, things were heating up. In a monumental move, Canadian left Evil Geniuses for Spacestation Gaming, marking the end of an era. Right off the bat, the fortunes of Spacestation Gaming did not change much, but Evil Geniuses perhaps missed his leadership. Still able to beat Reciprocity and Team SoloMid, there was hope that they would make it to the Finals, but draws against the Soniqs and Rogue, and losses to Luminosity and DarkZero shuttered that dream.
Having finished at the top of the table with a nine-point cushion, it was unsurprising that Hyper was the best player in the region with his 1.21 rating. Second-placed Reciprocity, too, having made it by one point over Evil Geniuses, had LaXInG following close behind, while Rogue still had Franklyn "VertcL" Andres Cordero finish with the highest Entry split in the league. Once again, however, the season saw a lot of successful defuser plants, with five teams having players with more than 15 defuser plants that season.
Similar to their Northern brothers, Latin America would also see a shift in the status quo. The new Team oNe roster, having come up from the Challenger League after a dominant performance, was certainly one to watch alongside the usual suspects of Team Liquid, FaZe Clan, and now Immortals. There was also an air of excitement about the Ninjas in Pyjamas roster after its late Season 9 resurgence, with the expectations that it would lead to a strong Season 10.
Sure enough, Team oNe, NiP, and FaZe started off with wins, though the latter's came at the expense of Team Liquid. Immortals, on the other hand, could only manage a draw with Black Dragons, with the first play day an eerily accurate herald for the season to come. Win after win went to the Ninjas, with FaZe only falling slightly adrift, while INTZ e-Sports had a surprisingly strong showing to get to third place at the halfway mark.
Already, however, a strong top-two had been established, as FaZe had a six-point lead in second over INTZ. Immortals, on the other hand, had still not secured a win in a shocking fall from its Seasons 8 and 9 grace, and was second-last with a mere three points. A restructure of the Immortals Gaming Club would see the team transferred to the MIBR sub-brand, but its fortunes would see no change.
Team Liquid would start the second-half strong with a 7-2 win against FaZe, sparking a race to second place that saw the two in virtual lockstep with Team oNe. Meanwhile, the NiP players -- now with gohaN in the mix -- were flying high thanks to the infighting below them, allowing them to stay at the top of the league with draws against MIBR and INTZ and a loss to Team oNe. However, the lost points would spur NiP to bring Gabriel "pino" Fernandes back from the bench, with three games remaining in the season.
FaZe Clan would get lucky at the end of the season, thanks to a penultimate day draw for Team oNe against Black Dragons, as NiP would give FaZe no quarter with a 7-2 victory that would see them finish the season only a point ahead of Team oNe in third. NiP, for their part, would finish six points clear at the top.
Team oNe rookie Luca "LuKid" Sereno would have the joint-highest rating of the season at 1.29, together with NiP's Murilo "Muzi" Moscatelli, with the two comfortably the best players in the region that season. Team Liquid's nesk would once again be around the top with a 1.18 rating, but it would again not be enough to push his team to the Finals, while FaZe Clan would have Rafael "mav" Loureiro Freitas be the team's best performer with a 1.15 rating.
Season 10 in Asia-Pacific, on the other hand, marked two years since the introduction of the Pro League to the region. And once again, there were tantalising rematches on offer, with two of the three in the top-half of the bracket.
With Fnatic, NORA-Rengo, Cloud9, and Aerowolf all on the same side of the bracket, fans and even fellow professionals were lamenting that only one of the first three could qualify for the Pro League Finals. After seasons of disappointing failures and being second-best, Aerowolf had been written off from the start. But, in their fifth attempt against Fnatic, the gatekeepers would become the gatecrashers.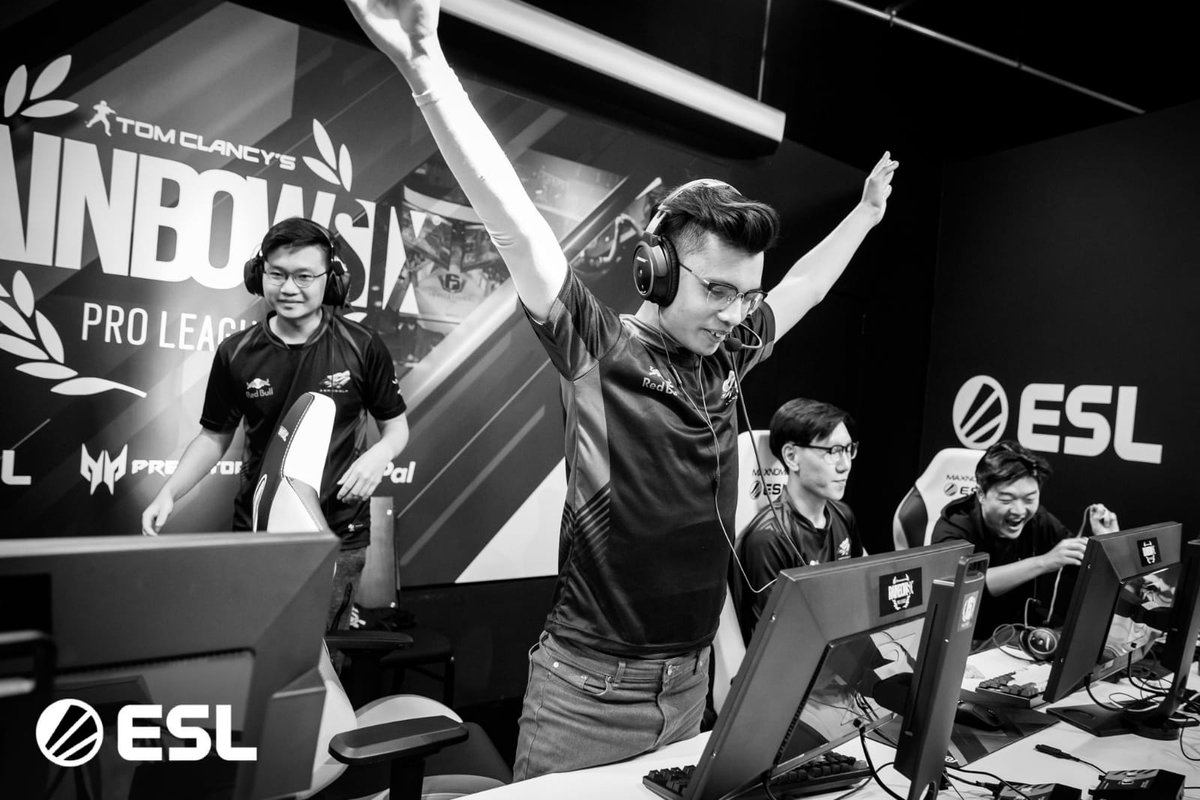 Part of the result can be attributed to the fact that Fnatic had been playing with Ryan "Speca" Ausden as it worked through a particularly disappointing Six Major Raleigh, but the key truly lied with Aerowolf. The Singaporean squad had finally broken the mental shackles that had been holding it back and had had a good nine months with MentalistC on the playing roster. While there was no overtime on any of the maps, the marathon 36-round game wowed all and woke audiences up to the idea that Aerowolf was a true, international contender.
Meanwhile, NORA-Rengo had defeated a Cloud9 playing its final event with Kim "SummerRain" Inyeong as its coach, but the Japanese squad's strength was also waning. Having only recently signed Riku "Maavie" Kaizo, fans watched in shock and awe as Aerowolf tore through the former APAC champions in another long-awaited moment of revenge and qualified for its first Pro League Finals.
On the other side of the bracket, there was no less excitement -- and perhaps even more drama. While Wildcard Gaming beat Xavier Esports for the first time with a 2-1 scoreline, their next opponents of Cyclops Athlete Gaming were perhaps unfairly robbed of a map win while on match point, 6-3. Wildcard would then pull an incredible five straight rounds back to take the first map, and having broken CAG's morale, take the second as well to join Aerowolf in Tokoname and then Montreal.
In the grand final, Aerowolf captain Glen "Lunarmetal" Suryasaputra completed a stunning 1v3 clutch with the Pulse shotgun-pistol combination to complete an incredible comeback story for the squad that had always ever been losing to the eventual champions. As such, othe two qualified teams, Matin "SpeakEasy" Yunos had the highest rating at 1.17, with his teammate of Jeremy "HysteRiX" not far behind. Wildcard's Daniel "NeophyteR" An lead the way in Entry split, though, while his teammate of Tien "EmoRin" Lam had the highest number of clutches.
Headed to the first Pro League Finals held in the APAC region, over 4,000 fans were all set to see their favourite teams and players duke it out in a highly unpredictable event. With the usual suspects from three regions missing -- G2 Esports, Evil Geniuses, and Fnatic -- it seemed that this was Latin America's event to win. With FaZe and NiP both having shown great promise domestically, it was aniticipated that they would be going home with the trophy.
Unfortunately for them, however, disaster would strike. It would begin with Ronaldo "ion" Osawa, being denied a visa to Japan, with the FaZe manager claiming that ESL had advised teams to apply for a tourist visa and were rejected in some cases as the players were going to compete. Nino "ninexT" Pavolini would then be drafted in as an emergency replacement, somehow able to get a visa himself, but would be playing after over nine months away from the game.
NiP would not be spared either, taking an even harder hit. Not only would their coach Arthur "Ar7hur" Schubert be unable to attend, João "Kamikaze" Gomes and Julio "Julio" Giacomelli would also be unable to follow the remaining three members of their team and their manager to Japan. As chaos reigned, schedules were rearranged so that the Spanish duo of Álvaro "baroz" Valero and David "p0Lo" Gómez Urrea could fly in on a pinch, arriving just minutes before their match.
Unsurprisingly, NiP fell to Team Reciprocity 0-2, with the Spaniards having some level of role and communication issues with their Portuguese-speaking teammates. However, the second map saw them give a tough fight to the North Americans, forcing them to go to overtime. Prior to their match, DarkZero Esports had also cleaned up against FaZe in a 2-0 victory, though ninexT had not been shabby at all. After the event, FaZe player Gabriel "cameram4n" Hespanhol would reveal that due to ninexT's time away, he was still not fully used to the new operators like Mozzie.
Despite the downer, the local APAC crowd would be treated to two absolute blinders of games. Going up against the top team from Europe, Wildcard Gaming would push Na'Vi to the absolute brink. After taking the first map and conceding a brutal 1-7 on the second, the Australians were set to win the game after being 6-5 up on the decider map. However, an extremely necessary tactical timeout called by the Europeans was enough to turn the tide. While Wildcard pushed things to maximum overtime, it was not enough.
Having tasted disappointment, the APAC fans would then taste unbridled joy at their first live international event. In one of the most frenetic and manic matches to ever grace our screens, Aerowolf and Giants Gaming traded blow for blow, going to overtime on the first two maps -- with HysteRiX even pulling off a daring spawn-peek while staring down a 0-2 loss. However, with the Singaporean squad determined to send off MentalistC with the best possible swansong -- then set to retire -- the seond-seed from Europe was toppled to continue a fairytale season for the APAC champions.
While DarkZero would take them down 2-0, Aerowolf had achieved what it set out to do. The other side of the bracket would then see Team Reciprocity fall 1-2 to Natus Vincere in a close game, setting up another potential chance for a European team to win the Pro League in its first season promoted. Given the chance, the UK-based roster would not give it up, taking both maps with commanding scorelines, and winning the Season 10 title despite having to play with Pie as a stand-in.
On the winning team and having had the joint-second highest rating at the event, CTZN would win the MVP award as he continued his hot form from the online Pro League. His teammate Leon "neLo" Pesić would join him at the top with an EVP merit, with their grand-final opponent of Skys also awarded an EVP merit for his strong performance. Finally, Giants' AceeZ would also earn a merit, having terrorised Aerowolf despite his team's loss and having finished with a 1.36 rating.
The Six Major Raleigh, held at the midpoint of Season 10 of the Pro League, was the second mid-season Major, after the previous year's Six Major Paris. Held in Raleigh, sixteen teams -- eight from the Season 9 Pro League Finals, seven from qualifiers, and one invitee -- took part in what was a highly anticipated tournament.
Coming into the tournament, the LeStream Esport roster had swapped over to Giants Gaming, Immortals had also been transferred to the MIBR sub-brand, but perhaps most exciting was what was happening with the forZe roster. Having won the EU qualifier without even being in the Challenger League, this Russian team looked destined straight for the top, but had still brought new 18 year-old Pavel "p4sh4" Kosenko into the main lineup from the bench, swapping him in with Denis "Shangri" Kazanin. The change worked, though, and forZe would go onto top its group.
Overall, APAC would disappoint greatly at this event, marking its worst performance since the Season 6 Pro League Finals. While Cyclops Athlete Gaming and Fnatic were simply disappointing, losing both games played, NORA-Rengo had its star player of Tsukasa "Merieux" Asano fall ill on the first day. As such, their owner, Yasuhiro "kizoku" Nishi had to fill in, despite never having had played Rainbow Six competitively. Still, the team was able to take a map off MIBR, but could not win against Team SoloMid even with Merieux back in action.
Despite having been invited after falling in the grand final of the NA qualifier, Spacestation Gaming topped its group ahead of arguably better-favoured opposition, while Team Empire and G2 Esports both went 2-0 as well. The playoffs quarter-finals was as far as the North Americans would get, though, with Team SoloMid eliminated in a 2-0 by G2 Esports and Spacestation Gaming knocked out 0-2 by Team Secret. Meanwhile, forZe had stunned all by taking down Giants Gaming in a 2-0 as well, but G2 put a stop to their run in the semi-finals.
Team Secret, too, could only equal its performance from the Paris Major, losing 1-2 to Team Empire, with a repeat of the Six Invitational 2019 grand final set up once more. This time, however, the reigning Pro League champions of Team Empire would exact revenge in a 3-1 fashion, pulling down the hegemony that G2 Esports had built and raising a new empire of their own.
Unsurprisingly, Artur "ShepparD" Ipatov was the MVP. Not only had he been the highest-rated Empire player at 1.15, he had pulled off a whopping 15 defuser plants and five 1vX clutches to put himself in a class of his own at the event. His teammates Danil "JoyStiCK" Gabov and dan both earned EVP merits as well, having equaled each other with a 1.13 rating, while a similar rating pairing of 1.18 between Kantoraketti and Pengu netted them an EVP merit each, too. FaZe Clan's mav rounded out the EVP list, having finished with a 1.17 rating in a valiant effort for his team.
Finally, rounding out the fourth year was the Six Invitational 2020 -- made bigger and even better with a double-elimination playoffs stage. This time, Team Liquid had finally made it to an international event again, while Giants Gaming (formerly Aerowolf), Wildcard Gaming, BDS Esport, and Natus Vincere were fresh faces joining the veterans. Meanwhile, defending world champions G2 Esports had failed at every attempt at qualifying for the event and had to be invited, with Pengu notably unhappy about being given a 'handout'.
Unfortunately for the LATAM region, though, three of the teams from that region had been put into the same group, meaning only two would qualify. Of the three, Ninjas in Pyjamas and MIBR would make it out, while Team Liquid would fall in a heartbreaking series for its fans and players. The only non-LATAM team in the group, Giants Gaming, would disappoint, losing both games while still trying to figure out a future without MentalistC and with a coach, Ellis "GiG" Hindle, for the first time.
Over in Group A, though, MentalistC would be crushing expectations with Fnatic. Despite losing their first game to Team Empire, Fnatic would respond with a strong 2-1 victory over FaZe Clan, knocking out a second Brazilian team before going onto stun Team Empire in a dominant 2-0. Meanwhile, DarkZero had topped the group alongside Spacestation Gaming and G2 Esports in the other two groups in three strong displays of strength. Rogue, on the other hand, disappointed greatly, with the new European roster unable to live up to expectations yet again.
G2, for its part, was playing with the substitute of Ferenc "SirBoss" Mérész in place of Pascal "cryn" Alouane and its relatively easy group had given it a much-needed lifeline. However, taking revenge for their fallen Australian brothers would be Fnatic, taking down G2 in a 2-1 comeback victory. While it was not the end of the road for G2, with NiP sent down as well when Team SoloMid won its game 2-0, the Brazilian beast had been unleashed.
NiP wold take victory after victory in the lower bracket, knocking out G2, then DarkZero, then BDS Esport to once again come up against Team SoloMid in the Lower Bracket Final. At this point, Fnatic and MIBR had been eliminated by BDS, but NiP had trumped them all. And now, the beast that Team SoloMid had created had come back to haunt them as the last hope for Brazil took a 2-0 win in the rematch and made it to the grand final to face Spacestation Gaming.
There, it seemed that NiP was on the ascendancy and it seemed that despite the upper-bracket map advantage, Spacestation was set to lose. The first two maps had been strongly in NiP's favour, and despite being on the SSG stronghold of Clubhouse, it seemed that the Brazilians would win the series 3-1. However, a pivotal 1v1 between Kamikaze and Javier "Thinkingnade" DeAndre Escamilla gave the North Americans the spark they needed, and they pulled back round after round to win the map. Bank, then, was the decider and it took little effort for SSG to win the map, the series, and the world championship.
While Dylan "Bosco" Bosco and Canadian now had become two-time world champions, the MVP for the tournament was undoubtedly Nathanial "Rampy" Duvall, finishing with a 1.20 rating. Team SoloMid's Matthew "Achieved" Solomon and Jason "Beaulo" Doty also earned EVP merits for strong performances, while the Brazilian duo of Julio and pino joined them for their performances through to the grand final. Stéphane "Shaiiko" Lebleu would round out the EVP list for being the highest-rated player in the playoffs after he had virtually dragged his team to fourth place.
Up Next
With the end of this companion series, check out the Competition Pages that we have launched, and leave comments about what was your favourite moment from Year 4. All our data from the final season of the Pro League, Season 11, is also available. However, with it being so recent and fresh in everyone's memories, a similar recount of it will be presented in the future when the fifth update in this series is released after the Six Invitational 2021.
Now, however, with the start of the new competitive format, there is a lot to look forward towards from the 22nd of June. Stay tuned for more and follow us on Twitter for everything competitive Siege.