SiegeGG was only launched in November 2017, starting as a band of volunteers all over the world with one goal in mind -- to provide premier-level esports coverage to the game we all know and love. Our first covered event was the Six Invitational 2018, and as we have grown, we have expanded our staff and taken on more ambitious projects, though none have been as ambitious as this one.
Since there was no collective or consistent repository of statistics before we were established, nor did we have the capability to address that gap, those games lacked a statistical picture -- until now.
With our expansion and tireless work of statistics staff and developers, SiegeGG is proud to present our Competition Pages -- as complete a look at the historical data as possible for the ESL Pro League for Year 1 and Year 2, with ratings for all events including and beyond those years back-calculated using our updated formula.
This companion piece will serve to dive into the storylines, stats, and successes of each period in the history of our game, starting with Year 3 -- the G2 Hegemony. Alternatively, if you want to revisit the Wild West of the first year, read our article about that here, or read about the rise of PENTA Sports in Year 2, culminating in the monster that would become G2 Esports, in our article here.
Jump To:
Season 7
Over in Europe, it seemed that the level of competition had never been higher. Not only were PENTA Sports the world champions, the region now had another active roster fresh off its Pro League victory in the previous season -- ENCE eSports. Meanwhile, at the lower end of the table, the former Team Vitality roster had signed with Mock-it Esports after surviving relegation against Room Factory, and the Supremacy roster had instead signed with Team Vitality.
The German squad of Mysterious Monkeys, too, had survived relegation and changed outfits to represent 1UPeSport instead, with Niklas "KS" Massierer adding an immense amount of experience to that roster after having been dropped from PENTA. The Seasons 4 and 5 winners, on the other hand, were ready to get back to winning ways and had prized away the top European player of Season 6, Ville "SHA77E" Palola from ENCE.
ENCE, for their part, had signed the exciting new talent of Aleksi "UUNO" Työppönen as his replacement, but drama was once again central to the talk in Europe. After the end of Season 6, Lars Malte "sno0ken" Ekström had left the titular sno0ken Knows squad, with the substitute of Leon "LeonGids" Giddens moved to a core spot. However, just under three weeks into the new year, both Rickard "Secretly" Olofsson and Mattias Johannes "Renuilz" Nordebäck also left the team and created a new team known as "The Swedes" and laid claim to the Pro League spot.
By the rules, nothing The Swedes had done was wrong, yet Matthew "meepeY" Sharples, Ryan "Lacky" Stapley, and LeonGids could not help but feel hard done by. Through no fault of their own and no ability to avoid the situtation, they had lost their Pro League spot. Later signed by Digital Chaos, the Swedish team would barely avoid relegation, but the shocker would be the fall from grace for ENCE.
While PENTA dominated Season 7 in Europe, once again going 2-0 in groups and then securing the top seed, ENCE was simply unable to kickstart its title defence, much like Continuum had struggled in Season 4. The Finns not lost 0-2 in their group, but were then relegated by the new Supremacy roster in a game that saw them struggle to an extent that would be a shock next to their Season 6 title winning form.
The statistics saw the new Team Vitality captain, Bastien "BiBoo" Dulac, finish with the highest rating in the league with a 1.38, stemming from the league-highest K-D split of +37 and an extremely strong Entry split of +14. The 1UPeSport player of Jan "ripz" Hucke would not be far behind, almost matching BiBoo in rating with 1.36, and impressing with the league-highest KOST at 80%.
Surprisingly, star PENTA player Niclas "Pengu" Mouritzen would be the only one from his team rated in the top-five at 1.30, though SHA77E would have the fourth-highest KOST at 74% and Daniel "Goga" Mazorra Romero had the second-highest number of successful defuser plants at 8.
North America, meanwhile, was enjoying the influx of multiple top-tier organisations into the scene. Not only had Evil Geniuses signed the Continuum roster prior to the Season 6 Finals, Counter Logic Gaming (CLG), mousesports, Rogue, and SK Gaming had all joined Rogue in the scene as well. Business was good in North America, even if the titles remained achingly out of reach.
This time, however, there would be no dip in form for Evil Geniuses unlike a year ago. Starting off with a game against Ronin Esports, the 10-2 victory smarted of the disappointment of the Six Invitational loss and a determination to get back straight to the top. Spacestation Gaming was also dealt with in a 2-0 fashion, though the first map needed maximum overtime.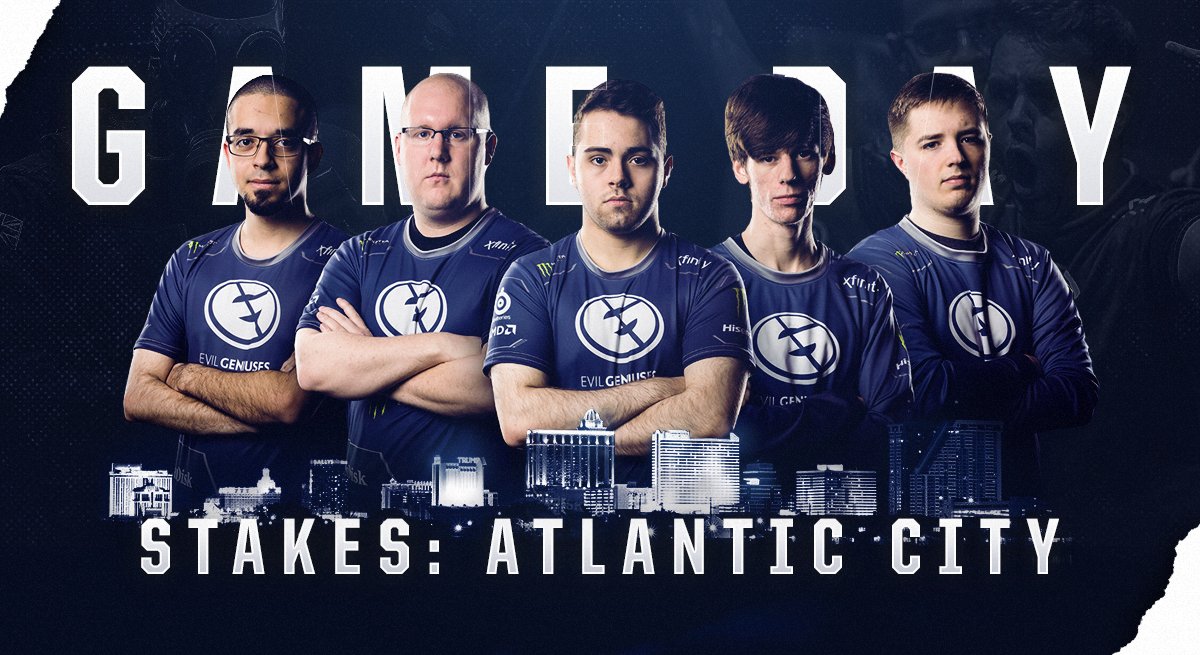 Now in the playoffs, Evil Geniuses would deny SK Gaming an opportunity to return to the Pro League Finals yet again, but would unexpectedly stumble in the seeding match against Rogue in a mistake that would set up a quarter-finals game against PENTA Sports at the Finals.
Rogue, for its part, was more than ready to move out from under the shadow of perennial second place, now armed with the Mexican star of Emilio "Geoometrics" Leynez Cuevas. Taking down CLG 2-0 in their season opener, SK Gaming would be their next victims on their way to a playoffs spot. There, the up-and-coming Spacestation Gaming roster would be felled before a hard-fought series against Evil Geniuses would finally allow Rogue to take the top spot in North America after a five-season wait.
Of the eight teams, though, Counter Logic Gaming would greatly disappoint. Despite having an extremely proficient set of players, the team never seemed to switch on, crashing to 0-2 defeats against Rogue and mousesports in the group stages. The relegations, too, did not go well for the team. While CLG did win its first map all season, it was not enough to stave off a loss to beastcoast and the subsequent relegation that would see the organisation exit the scene.
Statistcis-wise, it was clear why Rogue finished top of the league. Kevin "Easilyy" Skokowski finished with the highest rating at 1.29, no doubt stemming from his +28 K-D split, 75% KOST, and six successful defuser plants. Evil Geniuses' Austin "Yung" Trexler was not much behind either, with his 1.24 rating, +18 K-D split, and league-highest 79% KOST. Fans of Obey Alliance were disappointed not to see their team make it to the playoffs, though, with Dylan "Bosco" Bosco having the joint-second highest rating and Gurman "GurmyWormy" Bains having the highest plants in the league at 12.
Having made it to the grand final of the Season 6 Pro League Finals -- and lost -- Latin America was more determined than ever to bring home a title, even if the opportunity to do so on home ground had been lost for the timebeing. While Black Dragons had made it to the semi-finals of the Six Invitational, international silverware still eluded the region's teams.
Meanwhile, Team Liquid had signed the former BRK e-Sports roster, and though it had suffered an upset elimination at the hands of the Australians of Mindfreak at the Six Invitational 2018, a 2-0 win against FaZe Clan in the group stages that season certainly made audiences step up and take notice. With this victory and the season-opener win against BRK, Liquid had made it through to the playoffs without dropping a single map.
FaZe Clan, on the other hand, also followed them there, but had to settle for second in the group after the Team Liquid. This meant that the Invitational quarter-finalists would have to face off against the semi-finalists of Black Dragons, who had themselves cruised through their group with twin 2-0 victories of their own.
The playoffs seemed to unlock a different side for FaZe Clan, hearkening back to their Season 5 form, as Black Dragons was dispatched 2-0 -- though overtime was necessary on the second map. In their corresponding playoff, though, Team Liquid had to struggle through two maximum overtime maps to take down Team oNe as Thiago "xS3xyCake" Reis fought off his old team. The seeding match, thus, was little problem for FaZe Clan as the roster returned to the top of the league.
Leonardo "Astro" Luis was the highest-rated player in the league by a slim margin, finishing with a 1.35 rating in what was one of his best personal seasons. During the course of his five games, he had managed a +33 K-D split and five 1vX clutches -- three higher than anyone else. Surprisingly, though, he was the only FaZe player rated in the top-eight, though João "HSnamuringa" Deam did finish with a total of 15 successful defuser plants to help his team.
While Team Liquid did not set the domestic statistics alight that season, things were about to change once they went to Atlantic City.
Over in APAC, each subregion had played its online league, sending the top-two to the regional Finals in Sydney. However, Japan had sprung a surprise, with the Six Invitational participants and Season 6 APAC champions of eiNs not making it. Elsewhere were the usual suspects -- Team CryptiK from Southeast Asia, NORA-Rengo from Japan, and Element Mystic from Korea.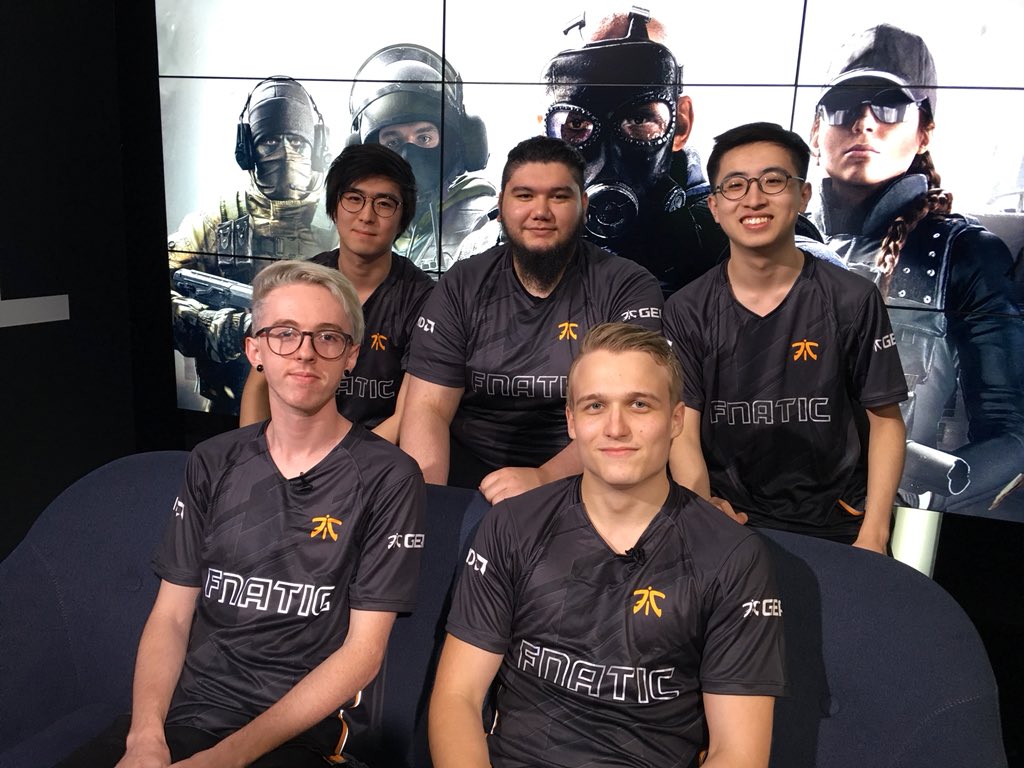 All eyes, however, were on the team that had made the upset at the Invitational happen -- Mindfreak -- whose roster had been signed by the first tier-1 organisation in APAC, Fnatic. Despite their semi-finals elimination in the Season 6 APAC Finals, the Australians were thus favourites to become APAC champions this time around.
Fnatic would also see its rivalry with the Singaporean squad of Team CryptiK grow deeper, after the Australians had won against them twice at the Six Invitational 2018 Qualifier LAN. After Fnatic demolished the Japanese second-seed of Sengoku Gaming 10-0, featuring a clinically efficient roam clear involving Ying, Jackal, and Lion, and CryptiK took down Team Latency 10-4, the two squads were set to duke it out again.
Once again, the fight between the two was bitter. A maximum-overtime win for Fnatic on the first map was followed up by a 5-0 clobbering by CryptiK on the second, but with Oregon being favoured for the Australians, two rounds were all CryptiK could get on the decider. On the other side of the bracket, a Yudai "Wokka" Ichise led NORA-Rengo was revealing itself to international audiences as it took down DarkSided 2-0, though struggled in two maximum overtime maps against Scrypt in the quarter-finals.
Statistics-wise, though, it was CryptiK's Adrian "Ysaera" Wui that was the best player at the event -- by some margin -- with his 1.50 rating, thanks to him being or equalling the best in K-D, Entry, KOST, and clutches. Wokka would not be too far behind, though, but with Fnatic winning 2-0 in the seeding game against NORA-Rengo, it is no surprise to see every one of their Australians in the top-five of at least one metric.
The Season 7 Finals that would then follow would spring their own surprises as well. Even before the event started, PENTA Sports was kneecapped just days before the event. Citing a personal issue, SHA77E had pulled out, with his former teammate Juhani "Kantoraketti" Toivonen loaned in a pinch from the now-relegated ENCE eSports. Rogue, too, suffered a blow, with Geoometrics unable to obtain a visa in time and Aaron "Shuttle" Dugger standing-in from the also-relegated Counter Logic Gaming.
Weakened, Rogue would still see off the challenge of NORA-Rengo, but not without the Japanese squad immediately wowing fans after forcing Rogue to need overtime to win their maps and a second-round ace by Wokka. Viewers, however, had been anticipating the PENTA-Evil Geniuses game even more, but PENTA still prevailed despite only having worked with Kantoraketti for a very short while.
The other two quarter-finals saw both Millenium and Team Liquid take revenge for their Season 5 and Six Invitational losses, respectively, with all eleven rounds being required in a map in both series. While PENTA then won against Rogue in the semi-final as expected, it was victory against Millenium that suddenly legitimised Team Liquid as a threat to the world champions. Sure enough, with a use of Lion that paralysed PENTA and an attitude that saw the Brazilians shed all stress, Team Liquid pushed past PENTA to take home the first-ever interntational title to Brazil.
While overshadowed that season domestically, André "Nesk" Oliveira set the stage afire in Atlantic City, finishing with a 1.47 rating stemming from a truly dominating +37 K-D split to become the event MVP. Despite being a stand-in, though, and having had his team struggle in the season, Kantoraketti was switched on as ever, managing to get an EVP merit with his 1.29 rating, alongside the semi-finalists of Spencer "Slashug" Oliver and Nolan "Joghurtzz" Crouzery.
Season 8
Season 8 marked a sea-change for Rainbow Six as it drew closer to becoming a tier-one esport, with the old GSL group format discarded for a far more competitive round-robin league that increased the round count to 10, albeit with best-of-ones and auto-relegation. The league was also extended to a six-month long duration, with all teams playing each other once before the mid-season break for the new Six Major and then once afterwards.
APAC, however, ran a slightly modified system, playing both of its best-of-one pairings back-to-back instead of before and after the split thanks to an unevenly split, accelerated scheduling created due to the regional APAC Finals.
PENTA Sports had since dropped SHA77E, with its players opting to pay out Kantoraketti's ENCE buyout from their own pockets in order to dominate the league once more and, this time, win the Pro League title again after two failed attempts. The European landscape had also changed a little, with meepeY, LeonGids, and Lacky on the i don't know roster making it back up to the top-flight after being excluded from Season 7 through no fault of their own.
Drama was still to come prior to the final play day in the first half, though, with Christian "PARAA" Can and Lucas "Hungry" Reich announcing their departure from OrgLess with an incendiary TwitLonger. Much to their relief, however, the OrgLess roster -- later signed by Mock-it Esports -- survived after drafting in Tom "Vale" Riedel in the final game, thus maintaining its Pro League spot despite the duo's departure and Maurice "AceeZ" Erkelenz's switch to Millenium.
Mid-season, however, brought along many other changes as well. Team Secret entered the scene with the i don't know roster and PENTA signed the former Mock-it Esports roster after the mammoth organisation of G2 Esports entered the scene with the signing of the old PENTA roster. Elsewhere, Hungry found himself on the new PENTA roster, while the Season 7 Finals EVP of Joghurtzz made way for AceeZ on Millenium.
With these changes, most expected Mock-it to crash and burn, having effectively replaced the majority of its roster that was flying high as OrgLess. However, it seemed that little had changed for the German squad, as the victories kept coming and the points kept accumulating. Nevertheless, it was far from an easy ride for them, as Team Secret was hot on their heels, finishing just a point below in third as Mock-it surprised everyone and made it to the Pro League Finals. However, above them was G2 Esports, who had accumulated a monstrous 35 points from 11 wins, two draws, and just one loss, and it was clear that they were not done winning.
Kantoraketti was the top performer that season with a 1.33 rating that stemmed from a +50 K-D spread, but it was the manner with which that G2's players dominated the statistics that struck fear into the hearts of their rivals. Goga was not far off with the third-highest rating of 1.22, while also pulling off 17 defuser plants and having a league-topping 79% KOST. Pengu, for his part, finished with a highly impressive league-highest total of six 1vX clutches, and it was easy to see why G2 was top.
Over in North America, changes were afoot as well. Cloud9 marked the entry of yet another top-tier organisation into the scene after the Counter Logic Gaming relegation and departure. Obey Alliance and SK Gaming both also made player changes after the first play day, with the former swapping Benjamin "Benji" Butler out for GurmyWormy and the latter trading Jeffrey "EvlWaffle" Haworth for Zachary "Nyx" Thomas.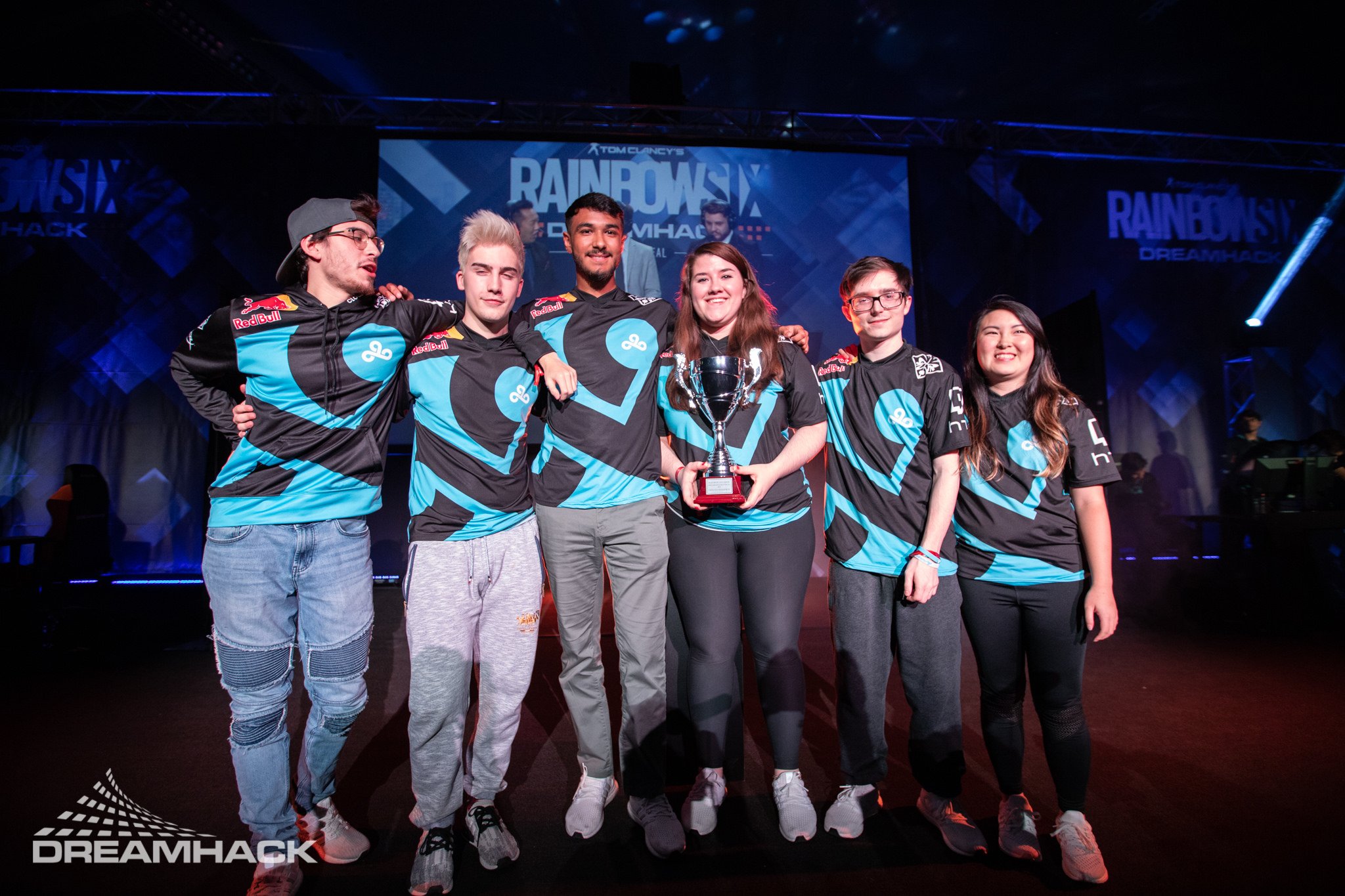 As the season played out, it was clear that Evil Geniuses were determined to keep pushing forward despite their Season 7 Finals loss, but were struggling. After a comfortable victory against Obey on the first day, Cloud9 held them to a draw, before SK Gaming took them down in a damning 2-6 loss and mousesports held them to yet another draw. After labouring to a win over recently promoted Noble, a dominating win against Rogue surprised many, but a loss to Spacestation Gaming meant that Evil Geniuses would only be fourth at the mid-season break.
The mid-season break saw a lot more changes, however, with Cloud9, mousesports, and Rogue all making changes. Rogue, especially, seemed to have lost the trading battle, having had to replace Geoometrics and Bryan "Bryan" Agema with Shuttle and the polarising Seth "supr" Hoffman. However, regardless of public perception, it was evident that the new Rogue was just as effective, with Supr bringing more to the team than was publicly visible.
Evil Geniuses, though, was almost desperate to try and fix its issues. Bringing in Geoometrics was hoped to be the change the team needed, with Ammar "Necrox" Albanna set to fulfill the team's now-vacant coaching position. However, just over two weeks later, Evil Geniuses and the wider scene would be rocked as Brandon "BC" Carr announced his retirement, forcing Necrox to step back into a playing role.
Despite the mess, though, Evil Geniuses came out swinging, winning every game in the second half except for one loss and one draw. Rogue, too, was doing well, and pipped SK Gaming to the second Pro League Finals by a single point on the final day after leapfrogging them following a 6-4 victory. At the bottom of the table, though, Obey Alliance was struggling far more than anticipated despite its star-studded lineup, only securing two wins and five draws by the end of the season, getting relegated by two points.
This closeness in standings was reflected in the statistics as well, as SK Gaming's Matthew "Hotancold" Stevens finished at the top of the ratings chart, with Cloud9's Davide "FoxA" Bucci and mousesports' Terrell "England" Lee following close behind. Of note was also Tomasz "Acid" Adamczyk, who pulled off a staggering 25 successful defuser plants for Noble esports.
Latin America, meanwhile, had its players more than ready for a chance to represent the region at the Pro League Finals, once more held on home turf after a year. The season was made even more exciting by the fact that the region had gained two more top-tier organisations, with Immortals signing the BRK e-Sports roster, and Ninjas in Pyjamas securing the services of the Black Dragons roster.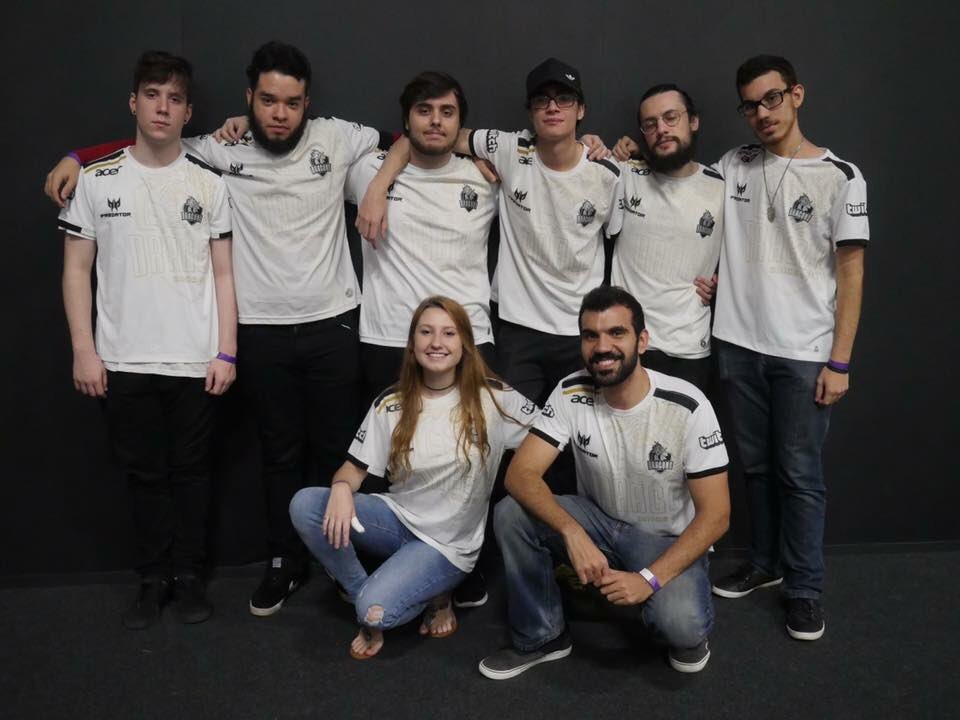 All eyes were on the two league leaders of FaZe Clan and Team Liquid, with the latter expected to wow fans as the defending Pro League champions -- and initially, they did. The first five play days saw them do better than FaZe, winning three games and drawing two, while their rivals could only win two, draw one, and lose the other two. However, FaZe beating Liquid on the sixth day and Liquid being held to a draw on the seventh meant that only one point separated the two teams at the halfway mark.
FaZe Clan was thus spurred into action, opting to bench its captain of Guilherme "gohaN" Alf in favour of paiN Gaming loanee João "yoona" Gabriel Nerici. Immediately, FaZe's fortunes shifted and it seemed that nothing would stop them -- save for a draw on the final day after the team had already comfortably secured top seed out of the region.
Team Liquid, on the other hand, had a disastrous split, only being able to secure five points in the second half to slide. As such, Immortals was quietly able to steal away the second Finals ticket by a mere two points, having been equal on points with Liquid at mid-season and with audiences not really having expected them to qualify.
Ninjas in Pyjamas, on the other hand, would have certainly felt lucky to stay up. Despite the wind of a new organisation in their sails, the players struggled greatly in the first half, only able to secure five points in the first half. However, the second half certainly unlocked their hidden potential, as four wins in the final four days meant that they stayed clear of paiN Gaming in seventh by three points and a superior round-differential.
Despite his team's struggles, though, Nesk still had an extremely strong season, finishing top of the rating, K-D split, and Entry metrics. FaZe Clan, on the other hand, had Astro and Rafael "mav" Loureiro Freitas following close behind, with every single one of its players making it to the top-five in at least one metric. Surprisingly, Immortals only had one player make the best-of list -- the same as Team oNe, who had Gleidson "GdNN1" Nunes top the successful defuser plants chart with 13 plants.
Over in Asia-Pacific, things were getting a little topsy-turvy as well. Much to the surprise of everyone, all of the teams expected to be first seed had ended up in second. The dominoes had started falling after mantisFPS had lost in the playoff grand final to New Life, after which Aerowolf, Fnatic, and NORA-Rengo all lost to Xavier Esports, Athletico Esports, and Sengoku Gaming as well.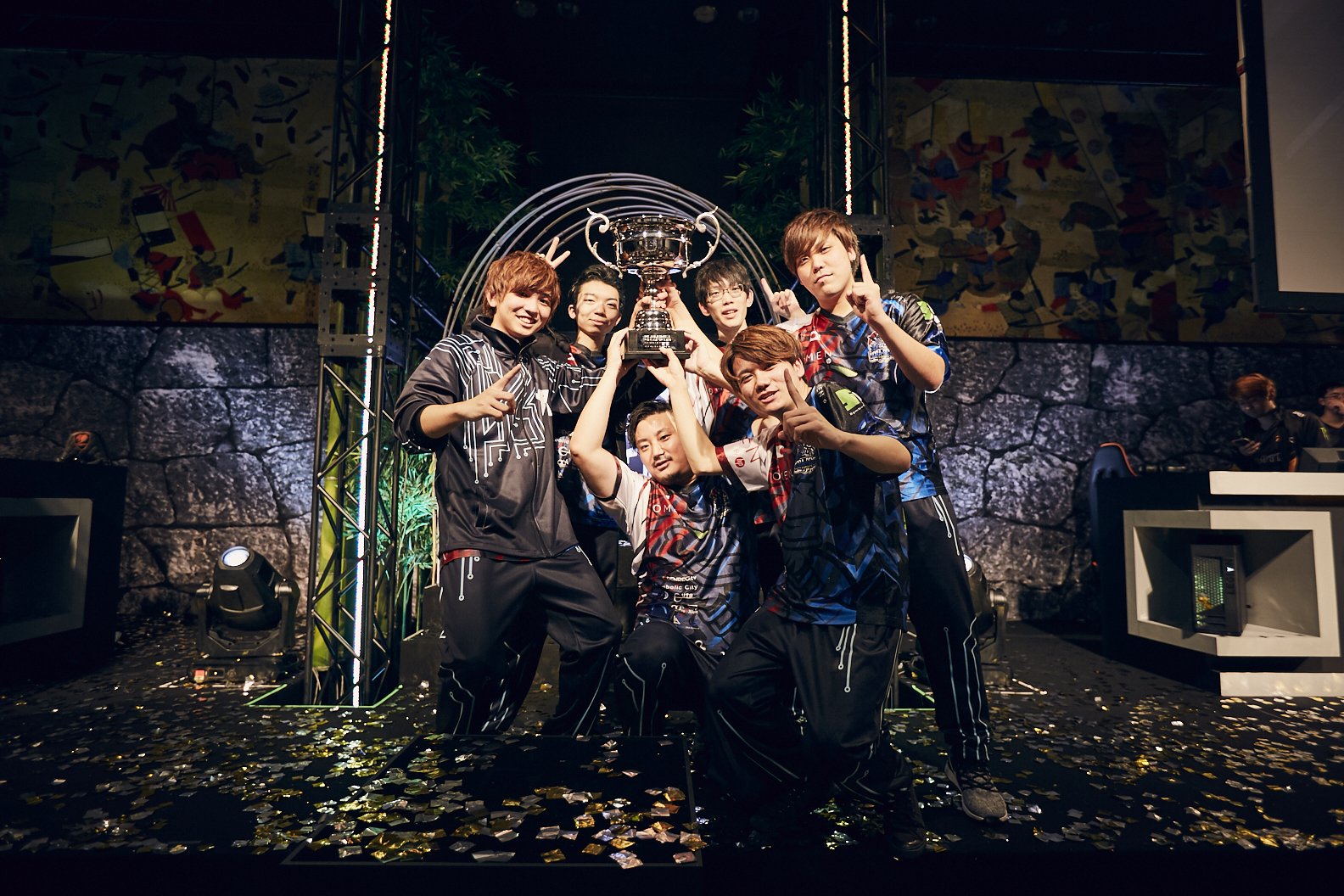 Even without the playoffs, though, both Xavier and Athletico had beaten their far more decorated rivals to the top spot in the regular league. Athletico's success had been gradually increasing and had now finally rewarded them with an APAC Finals spot, but Xavier's rise had been nothing short of meteoric. A flawless Challenger League season was followed by a near-flawless Season 8 Pro League campaign, where the only loss had come against Aerowolf.
As such, as teams headed over to Tokyo for the APAC Finals for the first time, no one knew for certain what the pecking order was going to look like come the end of the weekend.
Sure enough, Xavier Esports wowed audiences by taking down mantisFPS in a 2-1 before forcing Fnatic into overtime on the first map in the semi-finals. However, just as Fnatic had broken the heart of Japanese fans after the Season 7 rematch went the Australians' way again, the Thai fans also could do little but watch as Fnatic qualified for another international LAN.
In the grand final, they would face NORA-Rengo, with the home favourites having taken down New Life in the quarter-finals and Aerowolf in the semi-finals to qualify for the Pro League Finals. Here, the Japanese squad would be roared onwards to victory by its fans, as NORA-Rengo would get revenge for its Season 7 loss to Fnatic and head to Rio as the champions of APAC.
As expected, NORA-Rengo's players dominated the statistics, with Tsukasa "Merieux" Asano having the highest rating, K-D split, and Entry split at the event. His teammate, Wokka, followed close behind, with Fnatic captain Etienne "Magnet" Rousseau also doing well overall. Despite their qualification though, he was only accompanied by two other teammates in the top-five, with Aerowolf and Athletico players appearing in the metrics as well.
As teams headed to Rio de Janeiro, set to play in the Jeunesse Arena with over 8,000 fans every day, disaster struck in Australia. On the day that Fnatic was set to fly out, Magnet was diagnosed with appendicitis, meaning that he would be unable to fly to Brazil and play for his team.
With a game against Evil Geniuses looming, Fnatic scrambled to find a stand-in, but with regional restrictions and visa requirements stymieing their efforts, it seemed that a 0-2 loss was all but certain. However, as their coach, Jayden "Dizzle" Saunders dusted off his mouse and keyboard and took to a competitive game for the first time since the Season 6 qualifiers, few could have expected the actual result.
Dizzle was far from dead-weight for his team, even securing a few multikills as he and Fnatic stunned the North Americans by taking the first map 6-3. The jaws grew slacker and eyes wider, as Acez leapt out of the Armoury on Oregon, took down three Evil Geniuses players, and completed the biggest upset in Rainbow Six history. Back home, now relegated to watching from the sidelines, Magnet was so overjoyed that his screaming nearly caused his stitches from his surgery to begin rupturing.
While G2 Esports would crush Fnatic in the first 12-0 recorded on LAN, Fnatic had already done what everyone had written off as impossible.
At the same time, NORA-Rengo would also make history, becoming the first team from APAC to progress to the semi-finals of an international tournament after beating Rogue 2-1. However, FaZe Clan would use the encouragement of the home fans and ride the wave to beat the Japanese team 2-0, setting up a date with G2 Esports.
However, their bid to become the first Latin American team to win the title on home soil -- and keep the title in Brazil -- would not go well. Not only would G2 Esports be too strong for them, a mistake that caused them to assume the map vetoes went Ban-Ban-Pick instead of Ban-Pick-Ban meant that they would end up choosing Bank and allow G2 to choose Coastline. Needing no further invitation, G2 went ahead and took the 2-0 win in the grand final, winning its third Pro League title.
Unsurprisingly, G2 had its players dominating the statistics, with their captain Fabian "Fabian" Hällsten crowned as the MVP with his 1.38 rating. His teammate of Pengu also earned EVP merits for his 1.27-rated performance, with their grand finalist opponents of yoona having an EVP-worth performance while largely playing Finka on attack. Wokka, too, secured EVP merits for his performances, especially against Rogue, as he went on to secure a 1.18 rating.
As the competitive landscape of Rainbow Six shifted, with the Pro League seasons lengthening to six months, the mid-season break between each season would either feature the Six Invitational, or the newly-launched annual Six Major. The first of these Majors would be held in Paris, offering a prize pool of $350,000.
As with the Invitational, 16 teams were in attendance -- the eight from the Season 7 Finals, seven from qualifiers, and one as a host-country invite. Prior to the Major, the rosters of i don't know and PENTA Sports would be signed by Team Secret and G2 Esports respectively, with both repaying the faith in them immediately in Paris.
Team Liquid would have an incredibly disappointing performance following up its Season 7 Pro League victory, first losing to Team Vitality and then -- shockingly -- to Obey Alliance, who had only one win and two draws in the Pro League at that point. Having lost to a NORA-Rengo playing with eiNs loanee Shinji "ShiN" Funai in the opening match, Obey then completed an absolutely impropable escape from the group stages, following the Liquid win with another in the rematch against NORA-Rengo.
Group B would see G2 Esports go 2-0 in matches, but the opening game against Mock-it would see the world champions swept 0-6 on Villa in a shocking turn of events. However, the team was clearly unstopabble on the whole, as Ninjas in Pyjamas was also brushed aside. Over in Group C, Immortals disappointed greatly, going out without a win, with Element Mystic (mantisFPS) joining Fnatic and NORA-Rengo in securing at least one win.
FaZe Clan also disappointed, losing 1-2 to Rogue and then 0-2 to Team Secret, which was doing exceptionally well. Now in the playoffs, Team Secret would go onto swat the French bees of Team Vitality aside, setting up a date with G2 Esports who had similarly beaten Millenium. This was where the Secret fairytale run would end, but only because it looked like G2 was absolutely unstoppable.
Facing them in the grand final, Evil Geniuses would learn this the hard way after having beaten Ninjas in Pyjamas 2-1 and Rogue 2-0. Uninterested in losing another title, G2 Esports swatted Evil Geniuses aside with 6-2 victories on all three maps, securing the title in an amusing 6-2, 6-2, 6-2, G2 manner.
The statistics reflected this dominant G2 performance perfectly, with Kantoraketti finishing as the event MVP with a 1.26 rating. Joining him as EVPs were his teammates, Goga and Pengu, with the trio having near-indistinguishable ratings. BC, for his part, was the best-performer on Evil Geniuses, netting him an EVP merit, while Obey Alliance and Rogue both had a player each -- Alexander "Skys" Magor and Slashug, respectively -- securing the merit as well.
Rounding out the competitive year, once again, would be the historic Six Invitational. This time, it came in the middle of the Pro League season -- Year 4's Season 9 -- and thus with many more storylines and predictions.
Six Major Paris winners and defending Six Invitational champions G2 Esports were in serious trouble coming into the event. Only having a total of nine points in the Pro League, G2's prospects for defending their crown and becoming the first back-to-back world champions were not looking good. Team Empire, on the other hand, were setting the Pro League alight in Europe, while Evil Geniuses were doing very well in North America, too.
Put in the group of death, Fnatic was expected to be unable to better its performance from the Paris Major, but the Australians did the unlikely one better, beating Reciprocity 2-1 before going onto do the same to FaZe Clan. As a result, much to everyone's surprise, Fnatic had topped its group. NORA-Rengo, on the other hand, looked incredibly strong as well, managing to beat PENTA Sports twice to make it out of their group.
Their APAC rivals of mantisFPS, on the other hand, could not do as well as Fnatic and NORA-Rengo, but still wowed all. G2 Esports was pushed to overtime on the first map, with them and Team Liquid given a tough fight by the Koreans who were still working part-time at a McDonald's. The APAC fans' joy turned bittersweet soon, though, with both Fnatic and NORA-Rengo drawn against each other in the quarter-finals. The Japanese would win the match, progressing to the semi-finals in another historic moment for the region, narrowly losing to Team Empire there.
From the other side of the bracket, G2 Esports would be coming to face Team Empire following a dicey 2-1 win over Spacestation Gaming, and an easy cleanup against Team Reciprocity after the latter had beaten Evil Geniuses to deny audiences a repeat of the Paris Major and Six Invitational 2018 grand finals.
With the grand final the first to be a best-of-five with unlimited, win-by-two overtime, both teams would eagerly show it off in a marathon 22-round first map that G2 would be victorious on. Exhausted, Team Empire's strength would fade away but G2's experience would keep their ship steady and push them to the shores of yet another Six Invitational victory to complete a hugely successful year.
Once again, Kantoraketti would be the event MVP, playing Ash and Vigil, while his teammates of Pengu and Fabian would earn EVP merits, finishing with ratings of 1.21 and 1.16, respectively. Their grand final opponent, Dmitry "Scyther" Semenov would also be recognised as an EVP after his 1.14-rated performance through the event.
Semi-finalist Wokka would also earn yet another EVP merit in the last Rainbow Six event he would play, while SSG's Bosco would also earn the same merit, though Fnatic's Jake "Virtue" Grannan would have the event-highest rating of 1.33.
Up Next
While you wait for the final part of this companion series, detailing the fourth year of Rainbow Six competition, check out the Competition Pages that we have launched, and leave comments about what was your favourite moment from Year 3.
Next, we will be taking a look at G2's fall from winning ways, Team Empire's brief era of domination, and the crowning of a new world champion. Stay tuned for more and follow us on Twitter for everything competitive Siege.