The Benelux League began while six other national leagues and the NA Challenger League all continued this week. Here's a rundown on some of the biggest stories across these tournaments:
Wichita Wolves signs ATK, Arial Arise overtakes them to 1st
With the core of Wichita Wolves' stage three 2021 roster currently playing under Arial Arise's banner, the organization opted to rejoin the North American scene this weekend by signing the then league leader, ATK.
Unfortunately for them, their celebrations were halted following a 5-7 defeat to Nokturns later the same day. This allowed Arial Arise to overtake them into first place following two regulation-time wins, including a tough game against 1shotLFO. The Wolves are likely not phased by this as they are just one point behind with a game in hand.
Further down the table, Karn & Co had a very rough week as they dropped from fourth to tenth place as they lost against the top two teams, 4-7 against WW and 2-7 against Arial Arise.
Luckily for them, only two teams will have to face relegations at the end of this stage and with TheHeist having already disbanded and Outlast sitting on just two points compared to K&C's nine, they're almost certainly safe.
Fnatic leads a three-way tie for second in the Japan League
Fnatic lost their second game of the domestic season against FAV Gaming, 4-7, this week, however, thanks to a number of strong prior results they still managed to push up to second place based on their round difference.
Hot on their heels are two unlikely challengers, Crest Gaming and SCARZ, while Donuts USG sits one below the trio. SCARZ impressed this week by taking down FAV, 8-6, while Crest gained four total points showing Fnatic's in for a race as season one closes towards its climax.
Looking a bit further down the table, despite gaining four points this weekend, FAV sits down in sixth place with games against CAG and Crest left to go. With the top six teams qualifying for the next stage's playoffs, their main contender to take this spot away from them is REJECTS who have a slightly harder few games ahead of them.
Finally, at the bottom, PSG sits above the rest as they won a single point against Donuts on Sunday. Along with IGZIST and Sengoku, these teams seem out of the race for season one but may still rack up some points as PSG has yet face both the two other teams.
Benelux sees the best 1v1 of the stage as footballing orgs KVM and JLingz meet
The Benelux League is back this week with almost a completely new lineup of teams and organizations, though with a significant number of returning players sprinkled in.
Following the investment of a number of sporting stars into organizations involved in R6 esports in recent years, this week saw the very first meeting between two such teams as KV Mechelen Esports met JLingz Esports. JLingz is owned by Jesse Lingard, a player for Manchester United, while KVM is a club competing in the Belgian Premier League.
While the two football teams have never met before, the Rainbow Six match ended in a 7-1 thumping by JLingz over KVM, an unsurprising result considering Jlingz includes two members of the GAMMA GAMING roster which has been close to unbeatable in the sub-region for the past few years.
While that game was one for the R6 history books, it was the close 7-5 in map prior that provided the highlight of the week as a 1v1 came down to a post-plant flashbang kill trade to win the round for the attackers in what's likely to be the most remarkable play of the year.
By the end of playday two JLingz and Activit-E sat with a full six points while Bruhject, the winners of the above clutch, is in third with five points. Three teams meanwhile have yet to get on the board.
The next playday will be on Wednesday with an English language stream now available for the first time in a number of years.
Oceanic Nationals leaders signed by Odium as Knights overtake them into 1st
In an identical case to that seen in the NACL tournament, the Oceanic National's organization-less leaders, Ludavica, began the week by being signed by Odium who return to the scene after competing in the Oceanic Challenger League last year.
In the two games since then, Odium beat Wildcard 8-7, and lost to the Chiefs 1-7 which allowed the Knights to overtake them into first place.
Both Knights and Odium have just Vertex and Onami, the league's bottom two teams, left to play meaning Odium is unlikely to overturn their one-point gap before the end of the league's season.
Looking just below them, Chief's win over Odium has allowed them to recover some lost ground and push into the top four above Bliss. Chiefs and Bliss were the league's top two teams during the 2021 Season meaning it's odd to see them struggling to this degree.
Both teams now have games against third-placed Wildcard and sixth-placed Ground Zero remaining meaning it'll likely be a race to the finish line to clinch fourth place and Wildcard is definitely not safe yet.
Northern Premier League teams revealed
Following the announcement of the new combined UKIN and Nordic tournament which is set to start in just over a week's time, this week we learnt who will be competing in the league.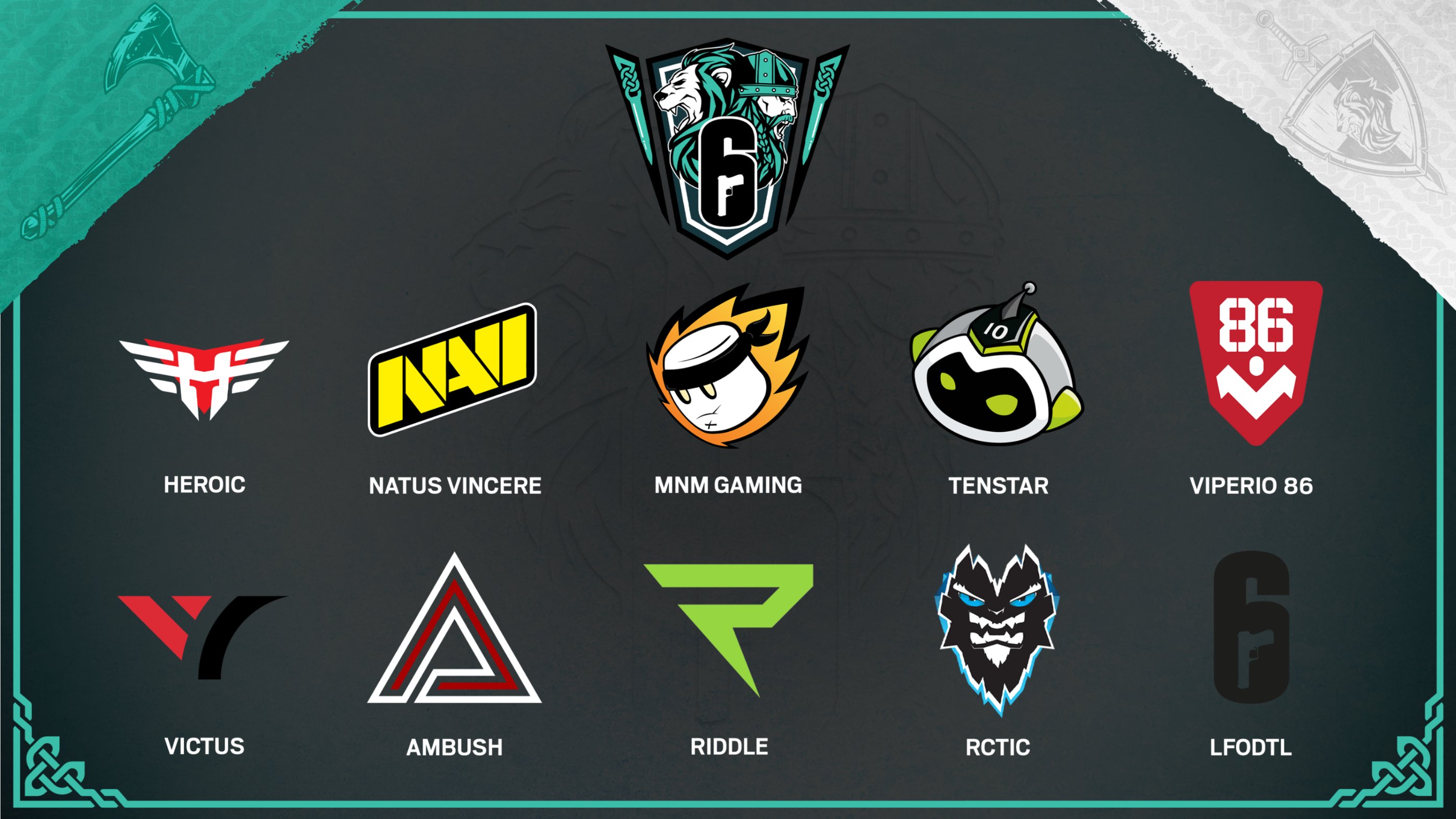 NAVI and Heroic will likely fight it out at the top as the two EU League teams competing while MNM's new academy lineup will replace the main roster. Joining them is TENSTAR, Viperio 86, and Victus from the UK and Ireland sub-region while Riddle, Ambush, LFOdueToLance, and RCTIC will represent the various Nordic nations.
While the UKIN rosters are likely favourites to earn the two Challenger League spots, it is noteworthy that all announced UKIN teams have at least one Nordic player with Heroic being a Danish organization, having Finnish and Danish starting players, a Norweigian head coach, and a new finish substitute, Ville "SHA77E" Palola.
The GSA League also announced its team lineup for the 2022 Season which notably doesn't include G2, Secret, or Rogue who each competed last year. This most likely means that either the requirement for EUL teams to compete in national leagues has been quietly dropped or they each have also picked up an unannounced academy team as MNM did.
Nocturns announce the closure of the org
The second most successful organization in South American Rainbow Six history announced on Sunday that they will be shutting down, leaving the players without a home between stages.
Nocturns previously were the sub-region's biggest name prior to the start of the South American Championship having won multiple LAN tournaments in Argentina and coming second in the LATAM Masters tournament against the top team in Mexico.
Now, following a number of weak years in the SUC tournament, the organization's Argentian, Uruguyan, and Peruvian members will be hoping to attract a new name to pick them up with a good performance at the upcoming LATAM South Supercup.
Games to Watch
With the 2022 Season now on its way in all four regions, this next week will see a lot of action.
These are some of the must-watch tier-two matches over the next week (all times in CET):
Wednesday 8:30pm: Mkers vs IGP -- PG Nationals
Friday 1pm: Team Bruh vs Bikini Bottom -- Operation League Taiwan
Saturday 0am: Canadian Contenders League grand-final
Saturday 11pm: Elyssar vs Wichita Wolves -- NA Challenger League
Sunday 8am: T1 vs Talon -- Korean Open
Sunday 8am: Fnatic vs SCARZ -- Japan League
Monday 2am: 1shot vs West Garfield Park -- NA Challenger League
Monday 11am: Korean Open quarter-finals