Park "OniChan" Hyun, the team's captain, will be the outgoing change -- though he will not be leaving the team but instead will be moving to the head coach role. Until now, this role had been occupied by Kim "SummerRain" Inyeong from at least the beginning of the Season 6 Pro League (if not earlier).
Unfortunately for OniChan and the rest of mantisFPS, the change is due to the mandatory two-year National Service in the country -- akin to Singapore, Taiwan, and Israel. South Korea, bracketed by North Korea and China thanks to its precarious geographical position, has had mandatory military conscription for males from the age of 18 to 35 since 1957. OniChan's time in the military will not be spent as a frontline soldier, however, but instead as a social worker. As such, he will still be able to coach his team from the sidelines.
Replacing him in the core lineup will be Lee "Nova" Si Hun, the player from New Life. Nova had originally been slated to join the team when h3dy had left the squad to join a yet-unnamed team just before the Season 8 APAC LAN. However, with h3dy's move falling through during contract negotiations, he made a return to mantisFPS just a few days later. Unfortunately for Nova, this meant that he would stay with New Life for the foreseeable future, playing with them at the APAC LAN instead of mantisFPS.
We spoke to team manager, and now-assistant coach Kim "SummerRain" Inyeong about the move.
OCN (OniChan) unfortunately has national service now like every man in Korea does. But he will do social work in the army, and will not be a soldier. That means he can still make enough time for team. And he had been the brain of the team, together with myself, all this while. As such, the decision to step down is his own. As such, we needed a player to replace OCN.

Nova he is a good caller, and plays the flex position like OCN. He is also a smart player, and his aim is much better than OCN's. Furthermore, since I am also the team manager, I usually need a more time to make strats. Now that OniChan is stepping down, though, he will be able to develop strats for the team full-time.
OniChan's move comes after his team suffered a first-round exit for the second seasonal APAC LAN in a row -- this time to the complete unknown Xavier Esports from Southeast Asia. These LANs, though, were punctuated by a successful APAC LAN to qualify for the Paris Major, and a win against Immortals at the Major itself. While the change may be much-needed for mantisFPS to bring a new dimension to its play, the departure of a player as strong as OniChan could have an adverse effect on the team.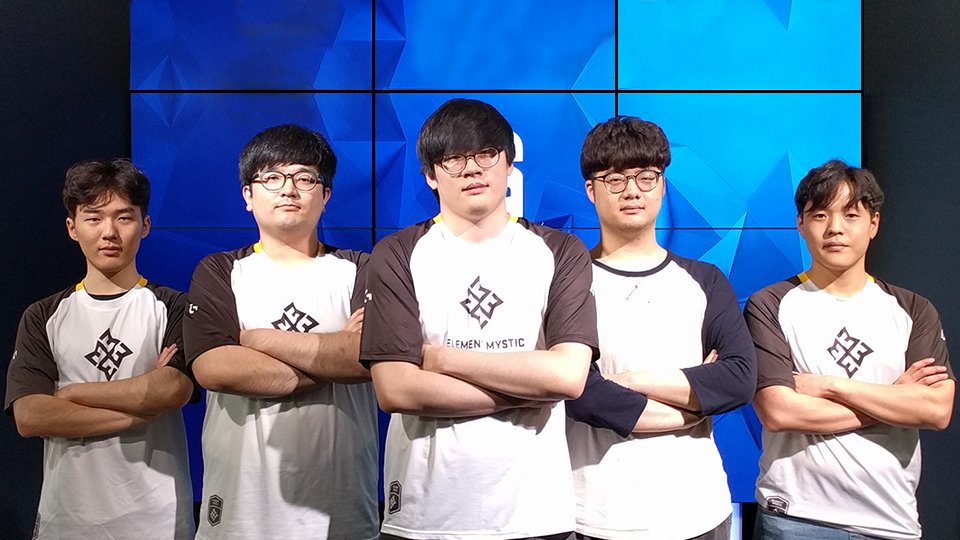 Many eyes are going to be on the Koreans when the Pro League resumes to see if they can qualify for an international LAN after their Season 6 and Paris successes. Their domestic Pro League campaign this season went as well as it could have by their own standards, with the team winning every game in the regular online portion.
Catch this new look mantisFPS team next in Season 9 of the Pro League, and in the 2019 Korean Six Invitational Qualifiers at twitch.tv/Rainbow6KR.
The mantisFPS roster is thus:
Kim "EnvyTaylor" Sung-su
Lee "Neilyo" Inyup
Han "SweetBlack" Chan-yong
Kwon "h3dy" Yugeun
Lee "Nova" Si Hun
Park "OniChan" Hyun (Coach)
Kim "SummerRain" Inyeong (Manager)