One of the biggest tournaments in the 2021 Brazilian season came to its close this weekend as SuperNova won the nation's Challenger League tournament.
Check out our full rundown of the season below, as well as a look into the Mexican and South American Challenger Leagues also.
Jump to:
Brasileirão Série B
The BR6b tournament was split into two stages, an initial 10-team single round-robin group stage followed by a four-team single-elimination playoff.
This group stage was dominated by the Guidance Gaming roster which included two members from last year's BR6b runners-up. While only three points separated sixth place from second, Guidance then sat five points clear in first place with a 7-1-0-1 record.
Just below them tied on points was Team oNe's academy roster, Golden Kids, and SuperNova Team. TrapBoyz finished in a close fourth to clinch the final playoff spot.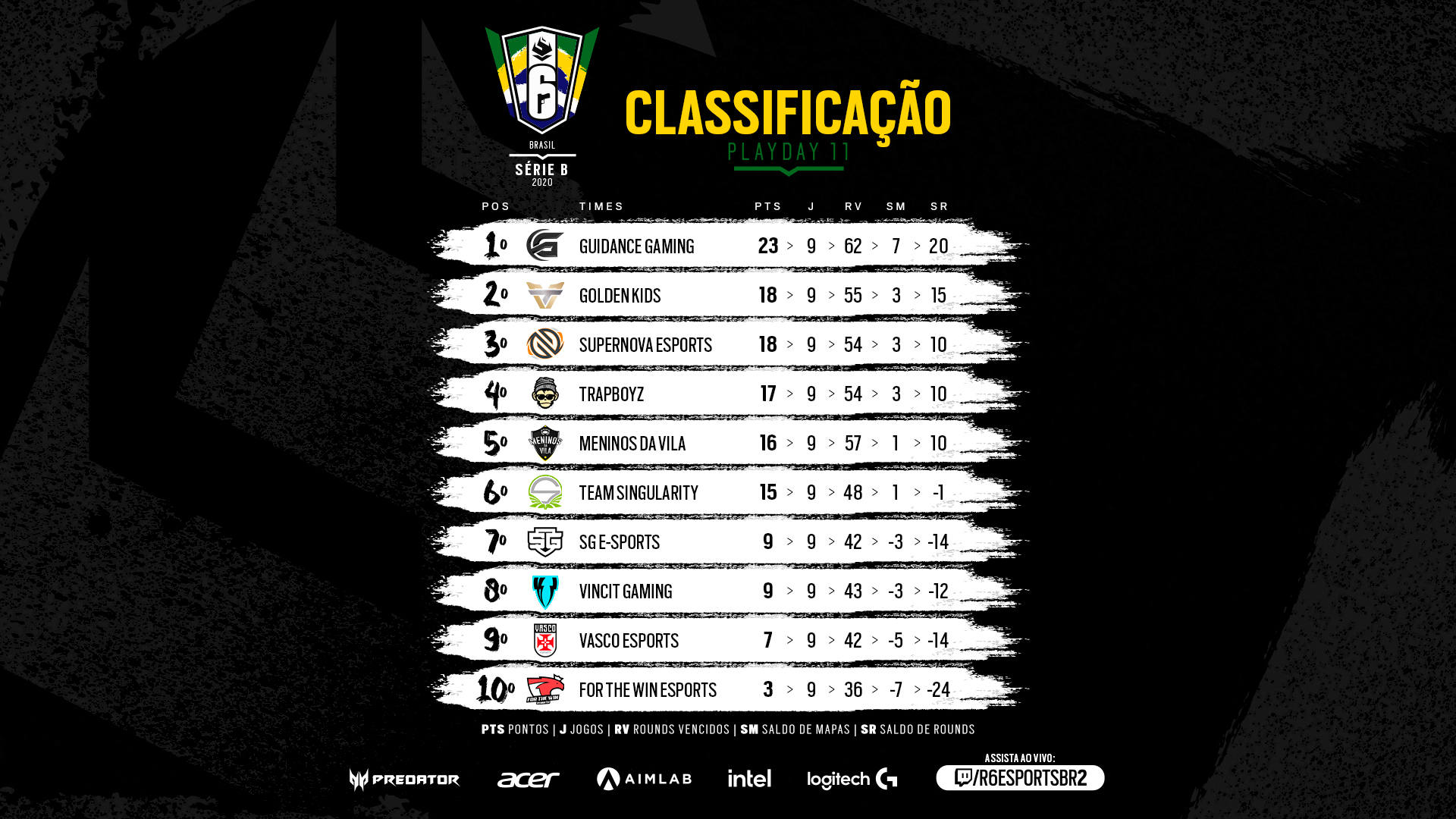 In an unsurprising result, Guidance continued their winning ways with a 7-3, 7-4 win over TrapBoyz which saw Marcus "Sneepy" Matos hit a 1.40 SiegeGG Rating as his entire team secured a positive win-death spread.
What was then meant to be a tight meeting between SuperNova and the Golden Kids saw a 1v2 clutch from sN's Joao "Dotz" Miranda close out Chalet at 8-6 only for them to then take Golden Kids map pick, Oregon, in a more confident 7-4 scoreline.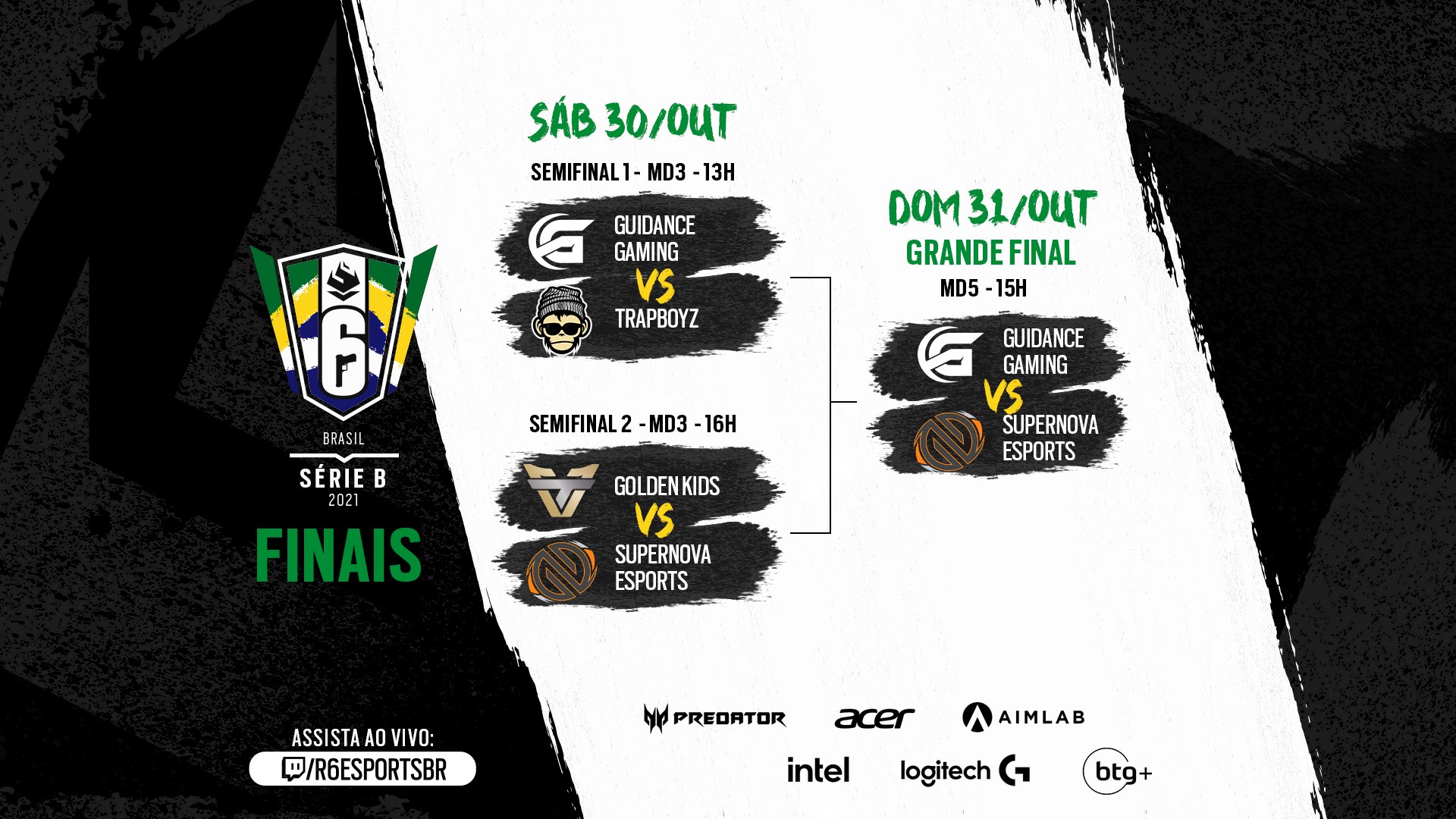 And so, finally, a best-of-five map grand-final took place between Guidance Gaming and SuperNova for the Challenger League title and a shot at qualifying for the main BR6 League for 2022.
After Guidance's almost flawless season, they crashed hard on the final hurdle. Chalet saw a tied first-half lead into four defensive round wins in a row to end it in a 7-3 SuperNova victory. Kafe went to overtime, only for SuperNova to once again win it 8-7. And then finally, five round wins in a row ended Coastline 7-2 giving SuperNova a clean 3-0 sweep.
This scoreline wouldn't have been possible without Dotz. He secured 34 kills to 20 deaths, including a quadruple kill, while also being the team's primary planter.
Who is on SuperNova's team?
The SuperNova roster has been one of the best known up-and-coming names in Brazil since they won Stage 1's Brazil Cup tournament, beating Black Dragons and Team Singularity in the process.
Since then they lost two of their best players to BD, as both Vitor "peres" and Guilherme "Bassetto" took the leap to the BR6 league. Nevertheless, SuperNova still managed to attract some very high-quality replacements to the team to form the following roster:
Joao "Dotz" Miranda

Pedro "ppWs" Sabino

Leonardo "d4sh" Lopes

Eduardo "Dudds" Torassi

Enio "DreeuZ" Rodrigues

Pedro "cypriSs" Araújo (substitute)

Thiago "bor" Borinelli (head coach)

Murilo "Mugusto" Algusto (coach)
The best-known names here include cypriSs, who previously played for Santos during the 2020 Season as well as for Elevate during Pro League Season 10. Dudds meanwhile competed on the INTZ lineup from Season 7 before he was dropped back in May in favour of another ex-SuperNova player, Diego "ZaaK" Balejo.
Finally, bor is best known for his three-month tenure as FaZe Clan's coach during the Paris Major before he left three weeks prior to the Season 8 Finals, where FaZe had their best performance to date. As well as his coaching tenure, he competed in Pro League as a player for five seasons on Merciless Gaming and INTZ which included two seasons alongside Dudds.
Since winning the first Brazil Cup they were first rounded in Stage 2 and knocked out by INTZ during Stage 3, 8-7, 6-8, 5-7. Nevertheless, they will still likely enter their relegation match against Santos as the favourites to win the game after Santos only managed to secure four non-overtime wins this BR6 Season across 27 games.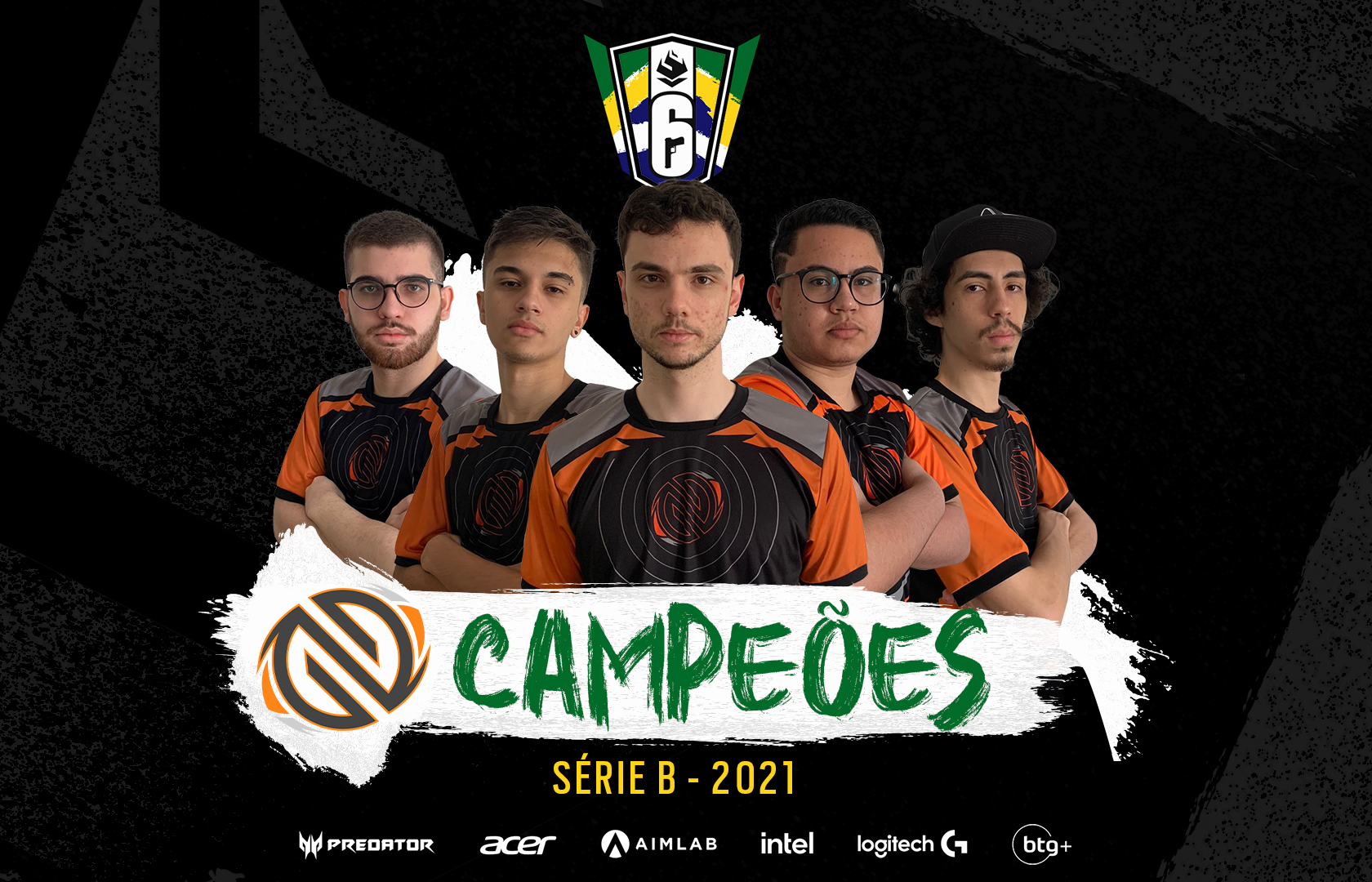 As well as the names mentioned above, the SuperNova org itself has also previously been home to the reigning Six Major winner from Team oNe, Caio "Neskin" Szazi, and the ex-paiN players Guilherme "Revo1Tz" Constancio and Gabriel "fk1" Bailer de Sousa.
Mexico
This weekend also saw the end of the Série B tournaments of the Mexican and South American Championships.
Starting in Mexico, the favourites to win the tournament was ALPHA Team which included a core of ex-Mexican Championship players who had won last stage's Mexican Super-Cup tournament.
During the group stage, however, it was Cruelty which finished just ahead of ALPHA in first place giving them the advantage in the playoffs. This roster included the ex-Timbers player Luis "RE4PER" Benitez fresh back from a six-month ban for poaching.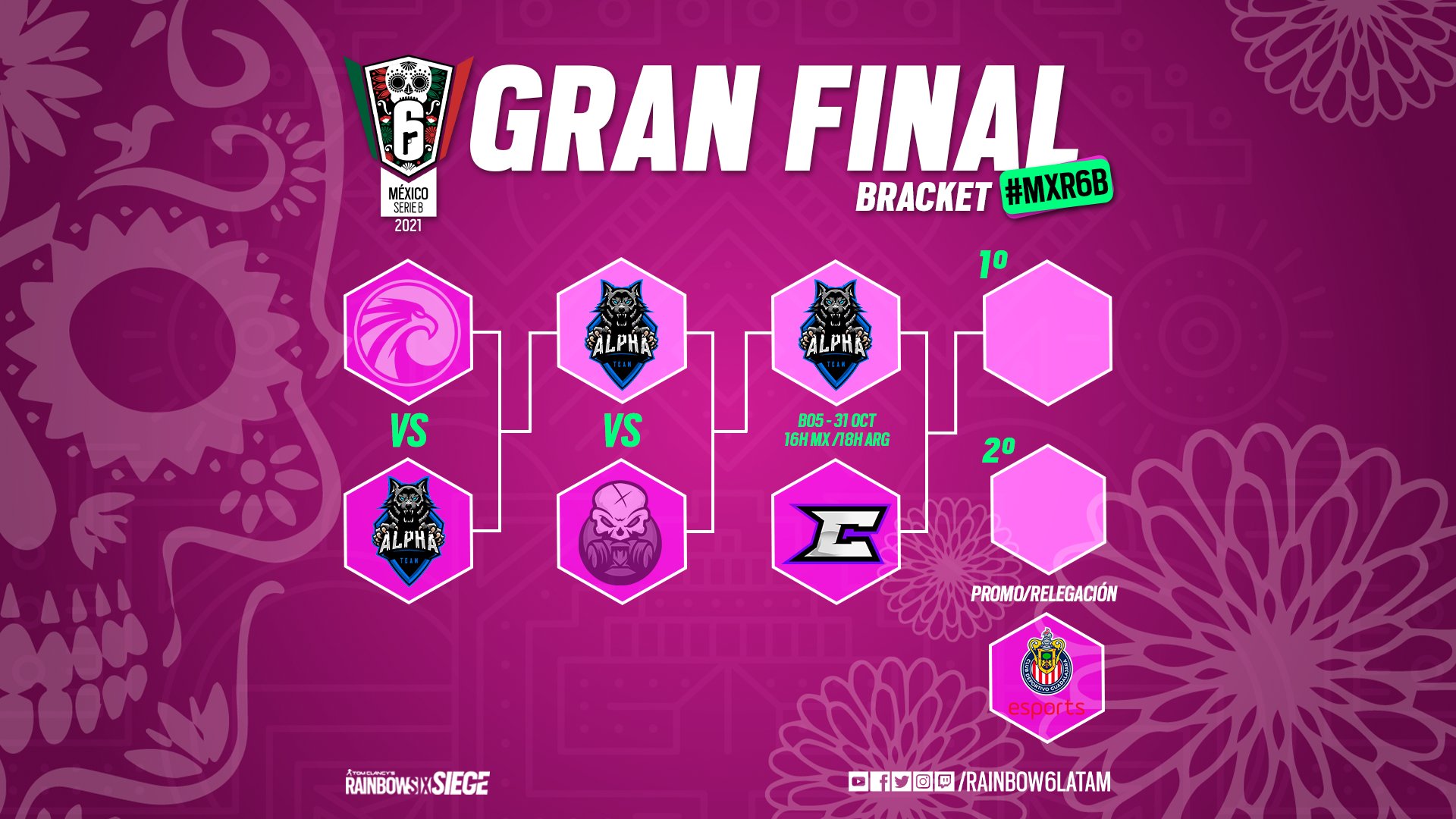 After two initial playoff wins from ALPHA Team they then met Cruelty in the grand-final.
A complete defensive sweep on Villa gave ALPHA map one before Cruelty came back to win both Coastline and Kafe to put them in a good position to take the title. On Bank after a tied first half, Cruelty once again struggled on the defence to take the game to map five after four 7-4 scorelines.
The final map was on Clubhouse went all the way to overtime as the map stretched as long as it possibly could have before ALPHA Team clinched the title just before it reached a final decider round, 7-4, 4-7, 4-7, 7-4, 8-6.
This meant ALPHA Team has been auto-promoted to the Mexican Championship while the runners-up of Team Cruelty will play in the relegation matchup. This is to get the league back to eight teams after Estral Esports was banned from all Ubisoft tournaments at the beginning of the 2020 Season leading the league to be played with just seven teams this year.
South America
In the South American Challenger League tournament, meanwhile, a big underdog story took place.
The favourites coming into this stage was last year's CL victors, Maycam Evolve which after failing to win their relegation matchup has changed just two players from their six-player team.
Despite their success last year, they managed just a fourth-place finish during the group stage with Wygers Argentina -- the only one-nation lineup competing -- taking the top seed.
In the end, it was neither of these teams which came out on top with Valhalla Legion making it all the way through the ladder playoff to eventually win the grand-final against Wygers, 3-2 (3-7, 7-1, 7-8, 7-5, 7-3).
This result means Valhalla will face Leviatán Esports in the relegation matchup after Leviatán ended 2020 with a 2-0-2-17 record. These two teams did meet back during Stage 2's South American Cup in which Leviatán won 2-1 (7-1, 5-7, 8-6), however, since then both teams have changed multiple players.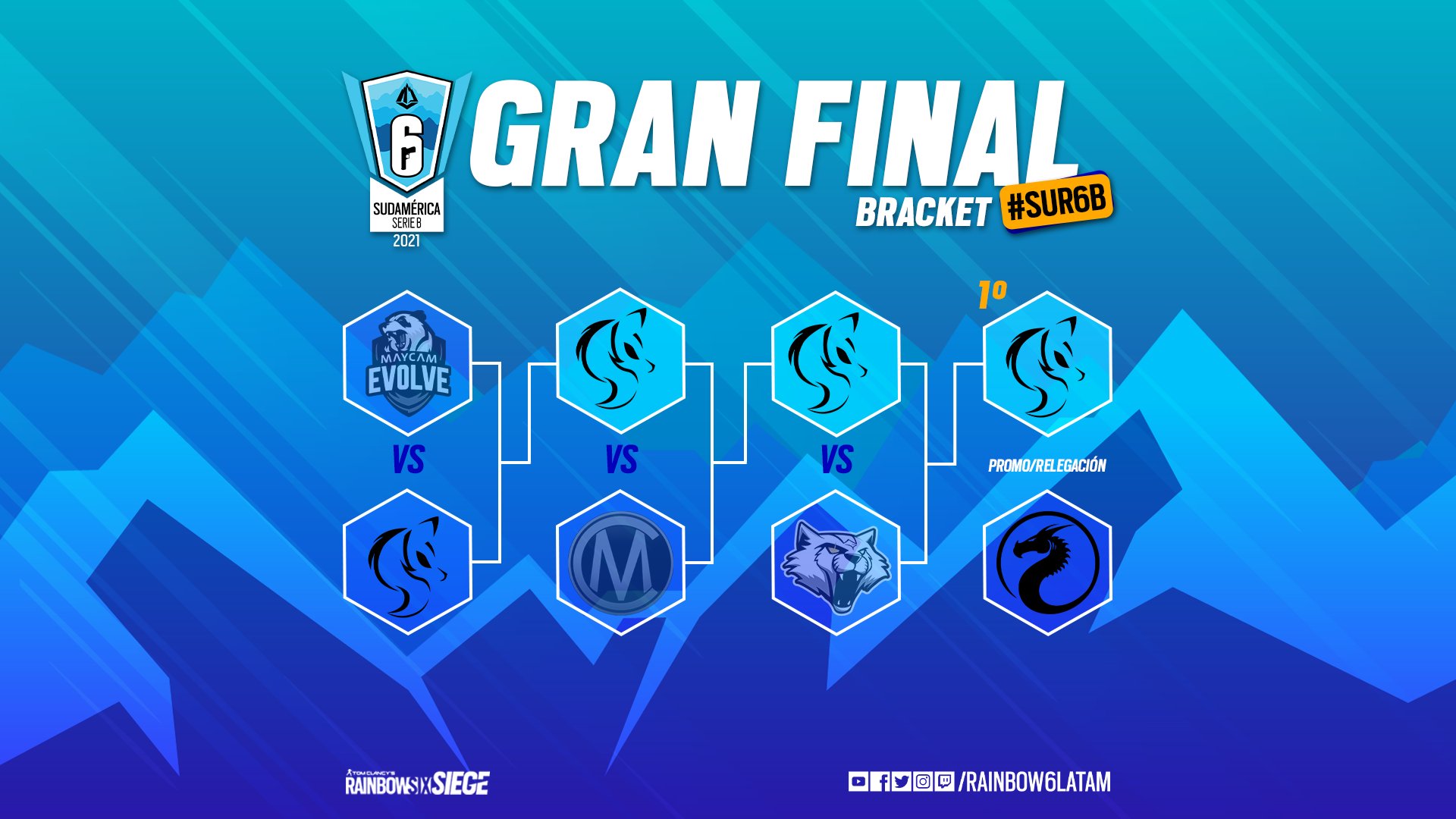 What's Next?
These results mean that in early December we'll see the three following relegation matches take place for a spot in their respective pro-tier leagues during the 2022 Season:
Brasileirão -- Santos e-Sports vs SuperNova Team
Campeonato Mexicano -- Chivas esports vs Team Cruelty
Campeonato Sudamericano -- Leviatán Esports vs Valhalla Legion
As well as this, Tuesday and Wednesday will see the finale of the ongoing LATAM super-cup tournaments as the best of tier-two fights against the lower-level tier-one rosters in each of the three sub-regions.
Finally, these tier-two lineups will also likely all be seen in the Six Invitational open qualifiers at the end of this year as they all hope to do what Parabellum and Mkers did earlier this year and upset some of the pro-tier favourites.
---
Check back for coverage of these tournaments here at SiegeGG over the coming months.