Banner image: Kirill Bashkirov
BDS crushes Team Empire
BDS Esport wiped Team Empire off Bank in the EUL broadcast's Match of the Day in a 7-2 affair.
The French side took a full three-point lead in the EUL standings with the victory. As such, it is one step closer to Major qualification.
At one point, Team Empire was in the lead 2-1 on their defensive half. BDS won the next six rounds in a row, including four attacking rounds, to completely solidify its win. The loss is Team Empire's first regulation loss during the stage.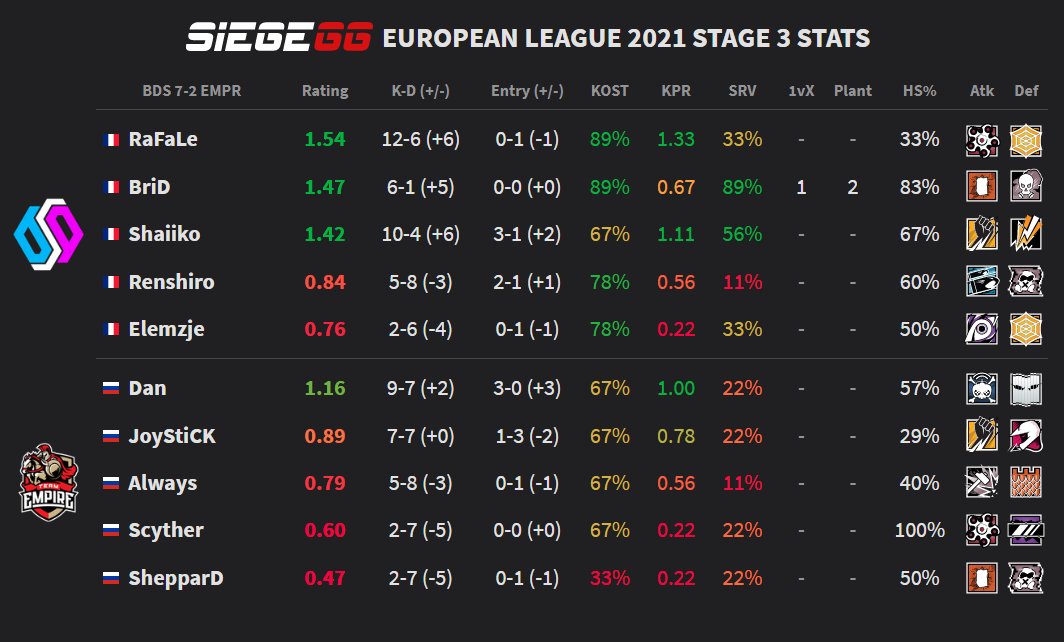 The hyped match came to a very anticlimactic conclusion. Even so, Danila "Dan" Dontsov had an excellent game -- he was the only Empire player to post a SiegeGG Rating above 1.0 in the loss. Dan was also perfect on entry kills, notching three opening kills and zero opening deaths.
Rogue race out to early lead on Natus Vincere, hold on to win 7-5
For one half, Rogue made Villa attack look incredibly simple. It bulldozed its way to a 5-1 lead, and then held off a furious Natus Vincere comeback to secure the full three points.
Particularly, Maurice "Aceez" Erkelenz had an incredible match on entry. He took a total of seven opening duels out of the 12 possibly available, and won six of them. By contrast, Jack "Doki" Robertson was Navi's only player to win an opening duel.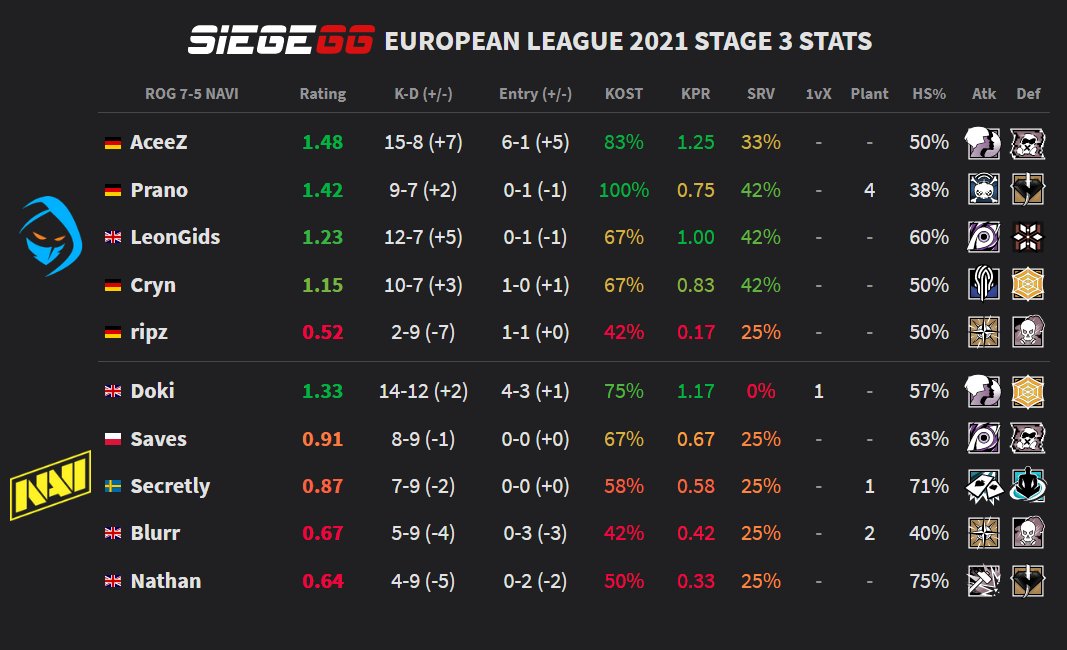 The victory propels Rogue into a tie with cowana for second in the league, a far cry from its Stage 2 performance. This iteration of Rogue has only been beaten by Team Empire. If its players can continue playing like how they played their attacking half against Navi, they have a chance to go far.
For this Rogue team, consistency will be the name of the game moving forward.
Virtus.pro scores crucial win against G2
Stage 3 has not been kind to Virtus.pro, thus far. The Russian side has had a rash of subpar performances, including losses to Rogue, Team Vitality, and BDS thus far during the stage. Today, the Russians finally found the win column against G2, but it certainly wasn't easy.
G2 raced out to a 5-1 lead at the half, but fell completely flat on its attacking half. Not even one attacking round went to G2. The team's woes on attack during this stage are well-documented, and this is the second map in Stage 3 where it's been held without a win on attack.
To be fair to G2, it was only given three rounds of an attacking half by Natus Vincere during its matchup, but it's concerning regardless.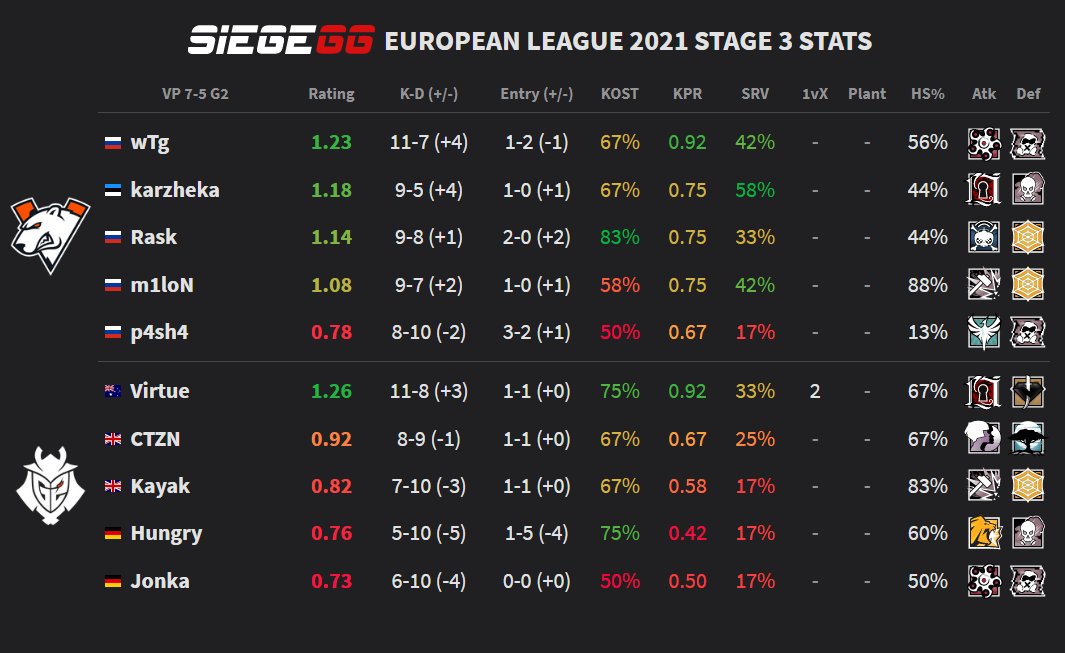 For Virtus.pro, there's still a long way to go. The Russians aren't in the cellar anymore, but regaining their top four form from 2020 still seems like a tall task. Still, there's time yet in the stage to improve.