Banner image: Ubisoft/Kirill B.
Nick "njr" Rapier's first international competition was nothing to write home about. DarkZero Esports underwhelmed at the Six Invitational 2021 and shook up its roster as a result. Brandon "BC" Carr and Kyle "Mint" Lander flipped places as players and coaches, Alex "Skys" Magor retired, and the team brought on then-unproven rookie Rob "Panbazou" Feliciano.
DarkZero won its games in NAL competition after SI 2021, but it won them in overtime. The team barely qualified for the Mexico Major, and not many expected it to escape a Mexico Major group that contained SI 2021 champions Ninjas in Pyjamas, G2, and DWG KIA.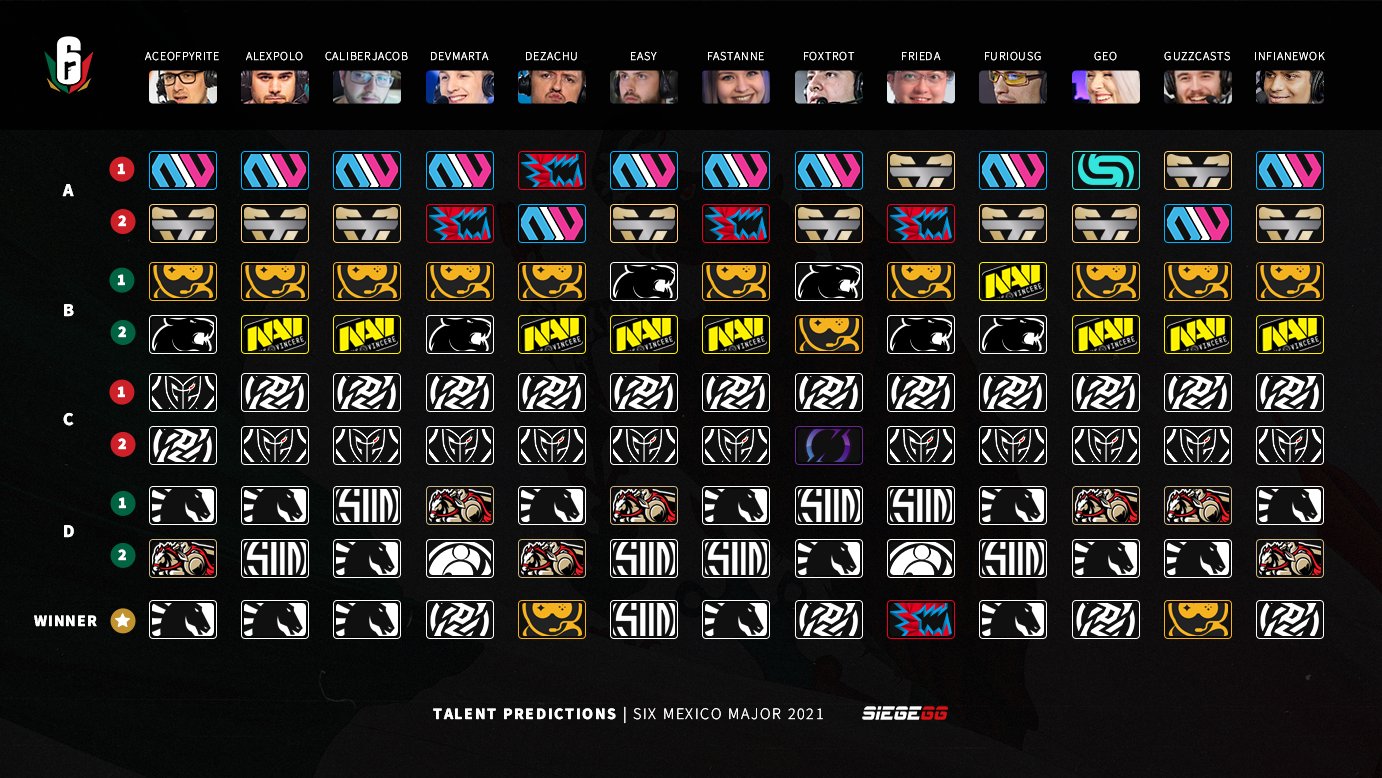 Put plainly, DarkZero and njr have blown expectations out of the water. A mere 10 percent of casters and analysts picked them to be in the top two. No one picked them to finish first. Yet, ahead of its final two matches of the group stage, DarkZero appears poised to qualify for the playoff stage, and a potential first-place finish is in the cards.
On day one, its 7-2 onslaught of G2 was led by none other than njr, who notched a ridiculous 2.51 SiegeGG Rating and 19 kills to just a pair of deaths. "Ever since we picked up Nick [njr], we knew the talent he had," said Paul "Hyper" Kontopanagiotis in a Ubisoft-organized press conference. "...we knew the day would come where he would just completely take over matches."
Through four games and two days of the group stage, the sophomore player is third overall in Rating. BC credits at least part of njr's success to DarkZero's post-SI role swap, with the team seemingly more comfortable overall with Panbazou as the primary entry space-maker and njr as the flexible capitalizer. More importantly than individual prowess, though -- DarkZero is set to steal a playoff spot in group C.
A lot of ink has already been spilled about how great the APAC teams have been performing, but DarkZero had no problem handling a DWG team that would go on to defeat SI champions NiP twice the next day. With a potential matchup for the first seed out of the group looming, Tyler "Ecl9pse" McMullin explained that preparing for a team like DWG is difficult, mostly because it's hard to glean the overall strategy when the only information on APAC teams is them playing each other.
"You don't really know [the strategy] with a lot of these [APAC] teams," said Ecl9pse. Part of the unpredictable nature of their region is not getting to see how they react to a more structural "Siege" playstyle, like you'd see in North America.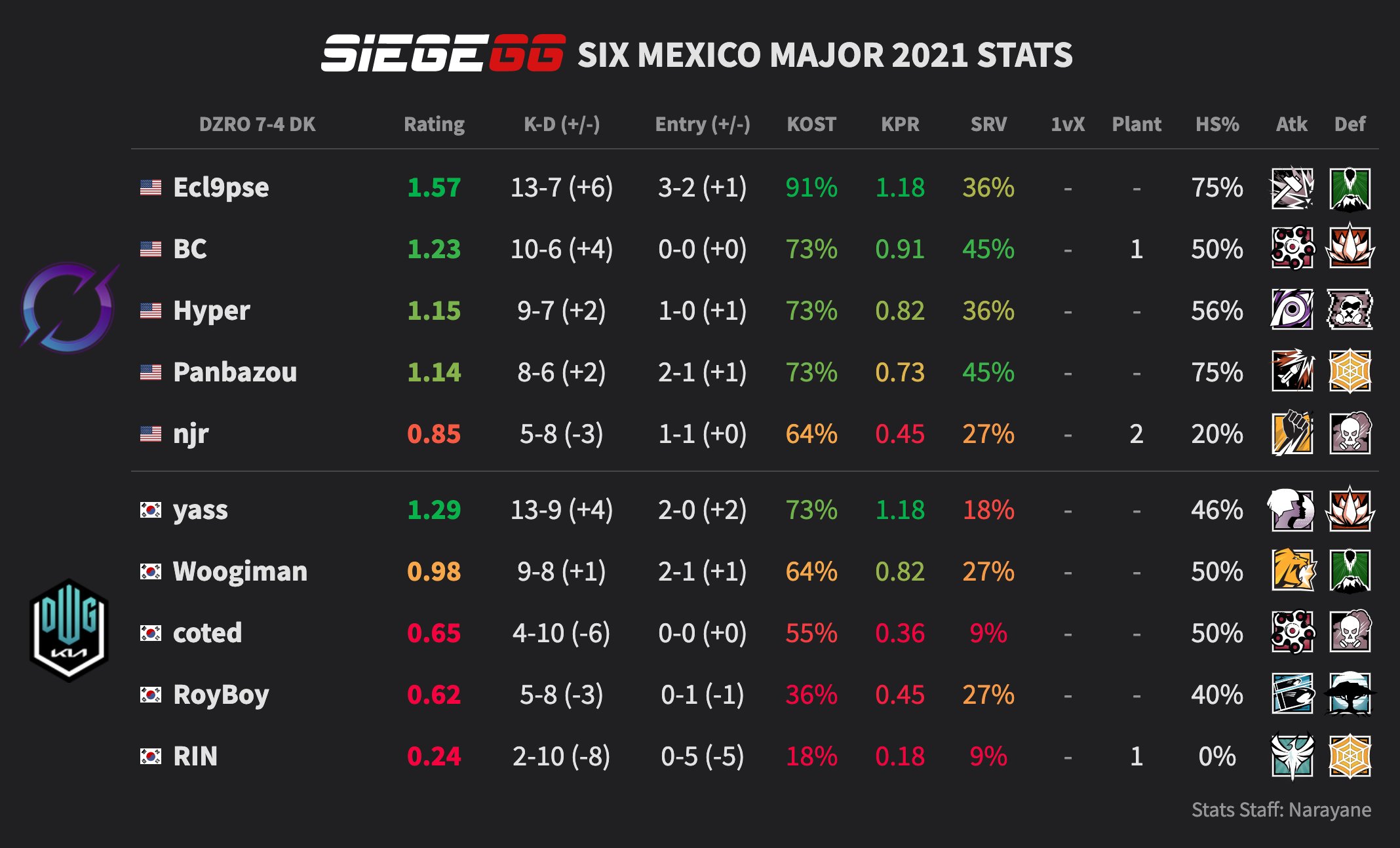 Unlocking the DWG strategy might be the key to DarkZero's group stage victory. Its two triumphs over G2 gave it solid points, and an overtime push against a struggling NiP kept its point total high, but the early victory over the Korean side might have been the most important victory on DarkZero's resume.
DarkZero is all but confirmed for the playoff stage, but lots can happen on the final day. It will face down an increasingly desperate NiP first, then cap off the group stage with a match against DWG. Those two matches could punch DZ's playoff ticket, doom the SI champions to group stage elimination, or in an increasingly likely scenario, both.