This weekend will see eight LATAM, four NA, and four EU teams compete in three separate tournaments, with the winning teams donating the prize pool to a charity of their choice.
In total, across R6, CS, FIFA, PUBG Mobile, DOTA, and Fortnite, $10 million will be donated to various charities with the R6 prize pool totaling $1,500,000.
This follows on from the 2020 Gamers Without Borders tournament, which saw just eight teams (two NA, two LATAM, and four APAC) compete, where FaZe, Oxygen, and CYCLOPS were crowned champions.
Here's everything you need to know about this tournament including the teams, schedule, and the money on offer over the next four days.
Jump to:
LATAM Tournament
The games will start with Latin America, which has expanded this year to include teams from all three sub-regions:
Ninjas in Pyjamas -- Kamikaze, Psycho, julio, Muzi, pino, and Mity (coach)
Team Liquid -- nesk, S3xyCake, psk1, Paluh, muringa, Silence (coach), and mcunha (analyst)
FaZe Clan -- Astro, Cyber, Bullet1, cameram4n, soulz1, and Ramalho (coach)
MIBR -- reduct, Faalz, LuKid, Rappz, Budega (coach and stand-in)
FURIA Esports -- h1ghs, LENDA, Miracle, Fntzy, R4re, Twister, and Kizi (two coaches)
Team oNe eSports -- Lagonis, KDS, Neskin, Alem4o, Levy, TchubZ (coach), and RafadeLL (analyst)
Atheris Esports -- Guicho, SkMzY, Novys, Navy, MKing, Royz, and GOKU (two coaches)
9z Team -- ZETA, denike, AtlaS, Pechito, PePe, RICK (coach), and Dxrk (analyst)
These teams are eight out of the 10 teams that competed during Stage 1's Elite Six Cup, with just Malvinas and Fenix missing. With all these teams set to meet once again during Stage 2's Elite Six at the end of the month, these should be some top-quality matches regardless of the stakes.
These games will be run on Thursday and Friday with the following schedule (times in CEST/UCT+2):
Thursday, 4:30 PM -- Team oNe eSports vs FaZe Clan
Thursday, 7:45 PM -- Ninjas in Pyjamas vs 9z Team
Thursday, 11 PM -- MIBR vs FURIA Esports
Thursday, 2:15 AM -- Atheris Esports vs Team Liquid
Friday, 4:30 PM -- Semi-Final #1
Friday, 7:45 PM -- Semi-Final #2
Friday, 11 PM -- Grand-Final
As with NA and EU, all games will be in a Best-of-Three map format.
EU Tournament
Following this, Saturday will then see a European R6 Gamers Without Borders tournament after the region missed out last year.
Once again, this will include four EUL teams making it a pro-tier tournament, but only one is confirmed so far:
Team Empire -- ShepparD, JoyStiCK, Scyther, dan, Always, RayzerGM (coach), and Zheka (analyst)
Virtus.pro -- Rask, p4sh4, m1loN, karzheka, Andreezy, and wTg (coach)
Cowana Gaming -- Anarchic, Grizzly, GorgoNa, Sloth, Kendrew, Mrofficer88, Rideo (two coaches), and davil (analyst)
With only four teams, the shorter single-day tournament is scheduled as follow:
Saturday, 1:30 PM -- Semi-Final #1
Saturday, 4:45 PM -- Semi-Final #2
Saturday, 8 PM -- Grand-Final
NA Tournament
Finally, we have North America on Sunday, with a similar schedule as Europe, but with only a few tier-two rosters confirmed so far:
Wichita Wolves -- Callout, Forrest, Melted, Jaay, Abunai, Forceful (coach), and SmiTaSous (analyst)
Org-Less -- Barring, Oasis, Gotcha, YungAlec, Prod, and Novozo (analyst)
Once again, the schedule will be as follows:
Sunday, 7:30 PM -- Semi-Final #1
Sunday, 10:45 PM -- Semi-Final #2
Sunday, 2 AM -- Grand-Final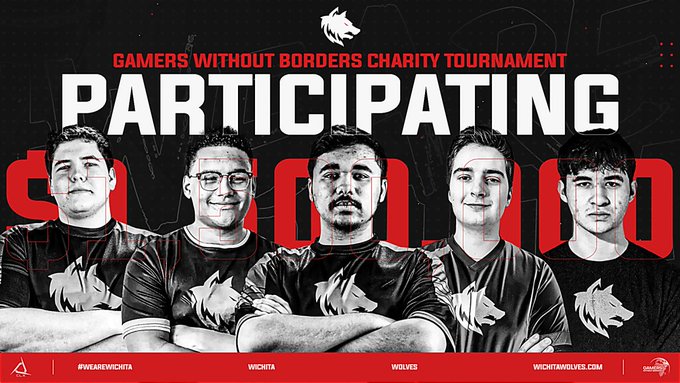 Showmatch
Finally, prior to the NA games on Sunday, there will be a Best-of-One map show match which will likely include a MENA region (the Middle East and North Africa) representative.
Last year, alongside the APAC, NA, and Brazilian Gamers Without Borders tournaments, there was also a dedicated MENA event in which the Saudi team of The Ultimates won and donated their $250,000 prizemoney to the King Salman Humanitarian Aid and Relief Center.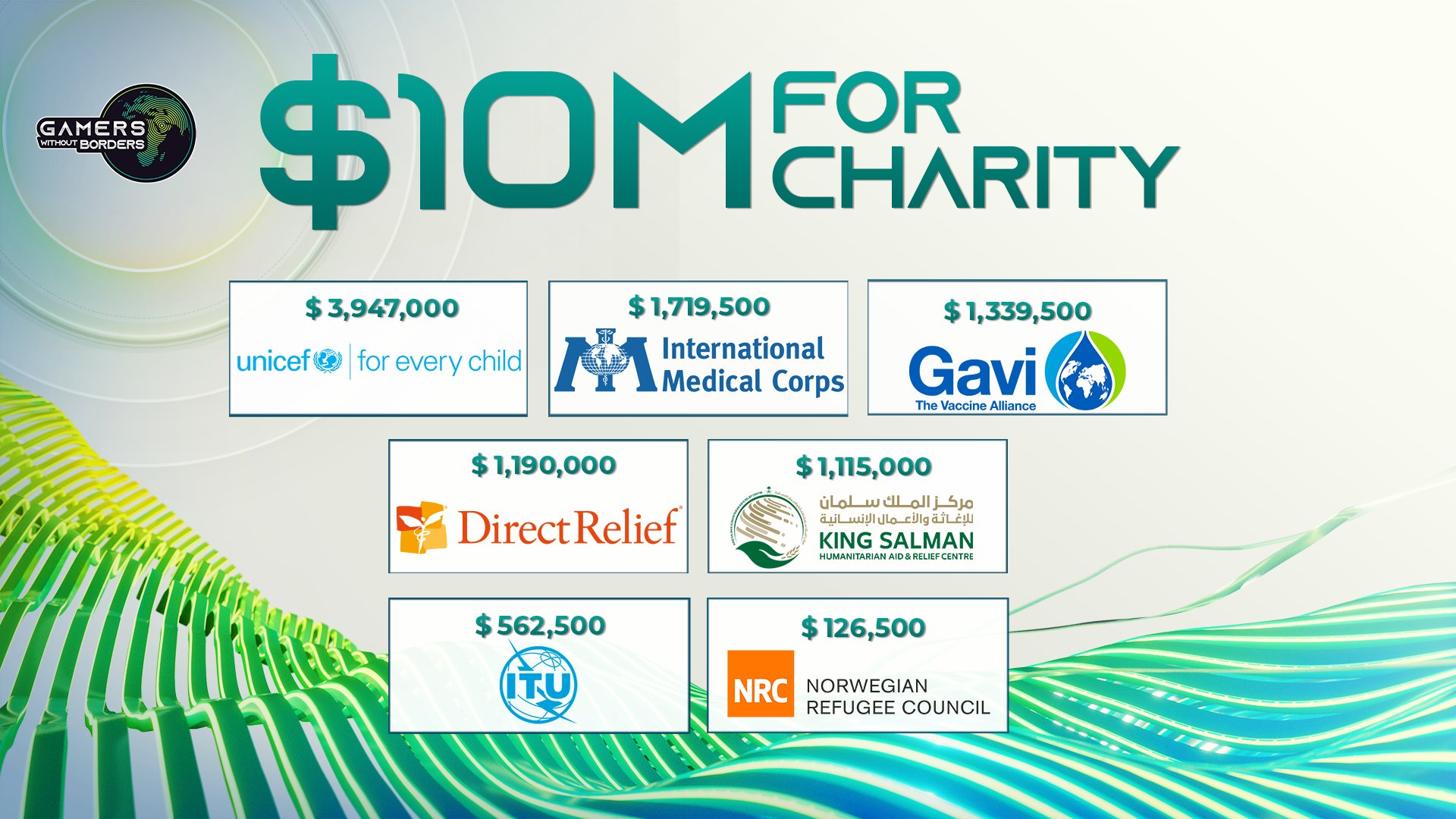 ---
Be sure to tune in for this charity event and look out for further news and stats coverage of the games as they come this weekend.