As announced a few weeks ago, Oxygen Esports will be running a community charity campaign throughout Stage 2 of the ongoing NA League season.
This campaign asks fans to pledge a set amount of money for each win they achieve during the upcoming stage up to a goal of $5,000 to support the Dana-Farber Cancer Institute charity and the Jimmy Fund.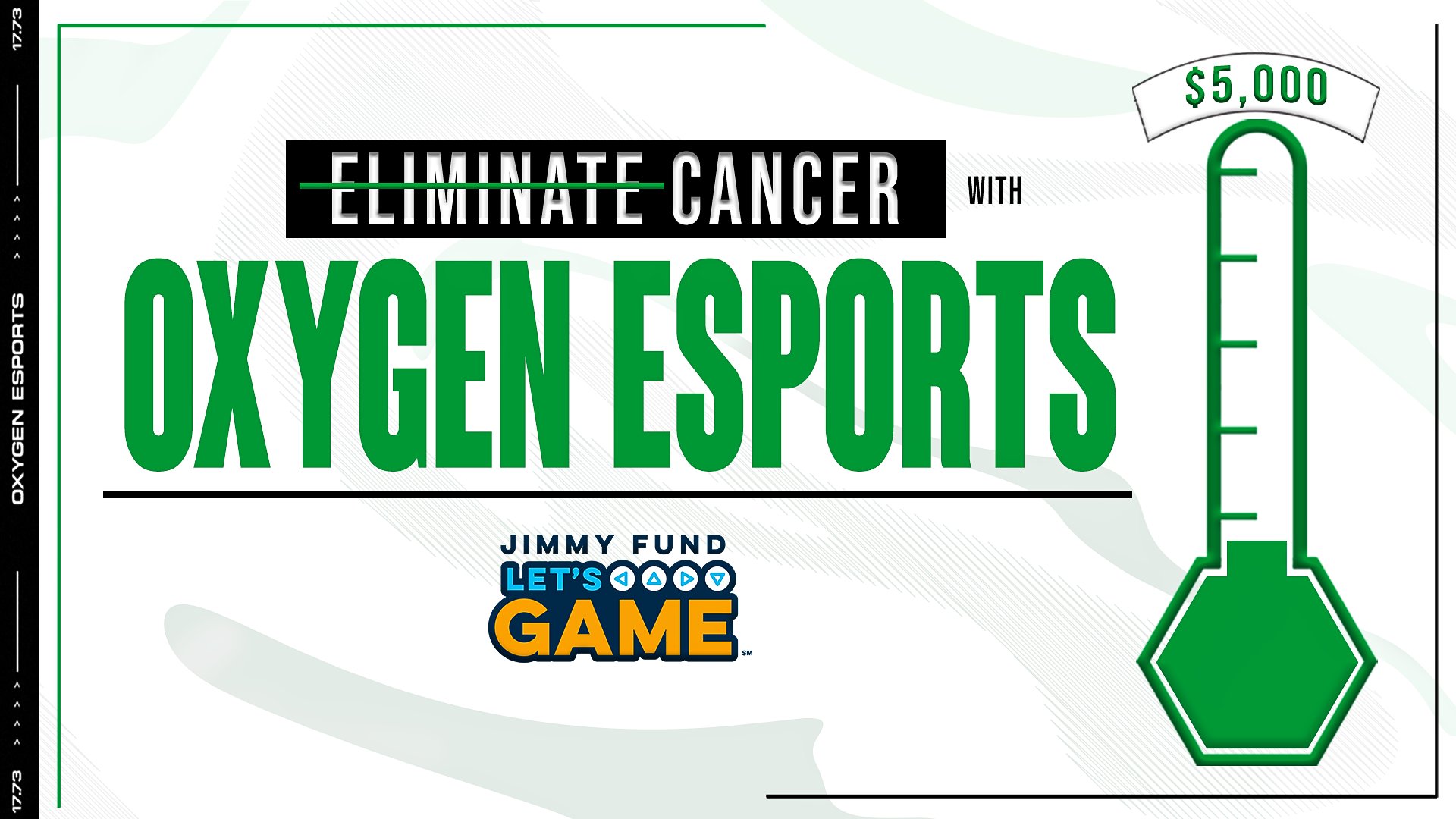 The Jimmy Fund and the Dana-Farber Cancer Institute aim to provide both treatments to cancer patients and also funding for cancer research:
The Jimmy Fund, established in Boston in 1948, is comprised of community-based fundraising events and other programs that, solely and directly, benefit Dana-Farber Cancer Institute's lifesaving mission to provide compassionate patient care and groundbreaking cancer research for children and adults.

The generosity of millions of people in Boston and around the world has helped the Jimmy Fund save countless lives and reduce the burden of cancer for patients and families worldwide.
Oxygen Esports is a Boston-based organization, which somewhat explains why this charity was chosen in particular.
When the pledge count hits $1,000, Redeemer has announced in the video below that he will join the rest of the Oxygen players for a one-off stream, with further incentives to be revealed at a later date:
Now, following OxG's opening game win against beastcoast yesterday, they'll be hoping to increase their win count against Mirage tonight to support both their run to a Major appearance and a charitable cause.
You can pledge to the campaign directly here as it runs for the next two and a half months.