Jump to:
Japan Nationals Finals
Date: Sunday at 8:30 CEST / 2:30 EDT / 15:30 JST
Format: A single Bo5 grand-final
Prize Pool: $17,600 and a Japan Championship spot to the victor, $8,800 to the runner-up
Following two seasons of competition and two semi-finals a fortnight ago, the Japan Nationals grand final will take place this weekend between Nora-Rengo J and Team Northeption:
Nora Rengo J -- Shift, iZRO, VaNiSh, solty and Window
Team Northeption -- Aroer1na, SpeakEqsy, CoPaHiPo, febar, Kohk1, amenbo (coach)
As well as the prize money, the two teams are fighting for a spot in the upcoming Japan Championship playoffs, which will take place in October and offer a APAC North relegation spot to the victor. This, therefore, will be a huge aim for these two promising up and coming rosters.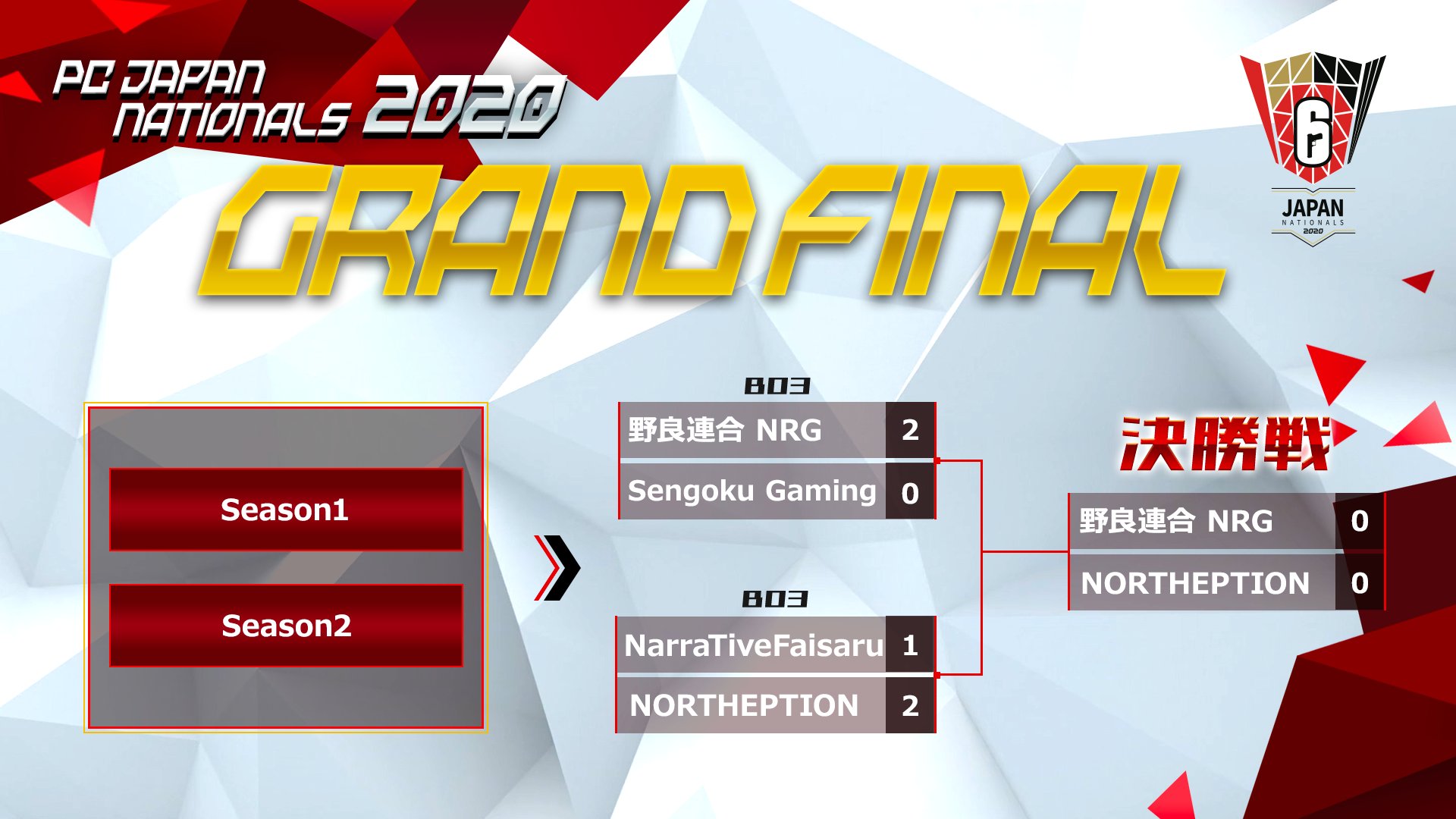 While the Nora Rengo J roster includes a number of nationally-known newer players, Northeption has Shuto "Aroer1na" Nasukawa, who attended the 2018 Six Invitational with eiNs, Ryota "amenbo" Wakabayashi, who worked as the coach of FAV last year, Hayade "febar" Tsuda, who played on both DetonatioN Gaming and the Japanese SCARZ rosters in the Pro League, and "Kohk1", who played on Unsold Stuff Gaming in Season 10.
All of these factors make Northeption an extremely experienced team and so the likely favourites to take the title.
The games will be cast on the Rainbow6 Japan YouTube channel and Rainbow6JP Twitch channel by the regular Japanese names of Toshiaki "Frieda" Kubota, Tomohisa "Tomozo" Yamano, and Kazuya "Okayama" Okayama, as well as the ex-Pro League player Minori "lapla" Kataoka.
Polish Masters Finals
Date: Starting Saturday at 13:00 CEST / 7:00 EDT, grand-final on Sunday at 17:30 CEST / 11:30 EDT
Format: A double elimination Bo3 bracket and a Bo5 grand-final with a map advantage to the upper-bracket team
Prize Pool: $8,100 and Challenger League spot to the victor, $4,000 to the runner-up, $2,000 to third place, $1,400 to fourth place and $680 to the MVP
After a three-month-long double round-robin league, the top four teams have progressed to the online finals to fight primarily for the Challenger League spot on the line.
SLAVGENT -- sbt, Z777A, iqorex, Mefisto, Jagzy, Gustavo, jaceS (coach) and GunnY (analyst)
Izako Boars -- Ryba, Royal, Foster, AueR, Mekses, Yoin
devils.one -- JiN, Boogie, Grzegorzu, Denio, Durawix, Quavo and Yosh (analyst)
Invicta Gaming -- Deep, Optyk, Sovvy, Derius and Rauin
As they finished the regular season with 11 wins, two draws and a single loss, SLAVGENT will be the clear favourites to take the title especially as the roster includes the ex-Polish champions of Igor "iqorex" Pawelec and Adam "Mefisto" Duma.
The only team in these finals to take any points off of SLAVGENT during the season was the fourth seed of Invicta Gaming -- which has the ex-Challenger League players of Norbert "Deep" Świątek and Dariusz "Derius" Sokołowski -- who drew against them in the second to last play day.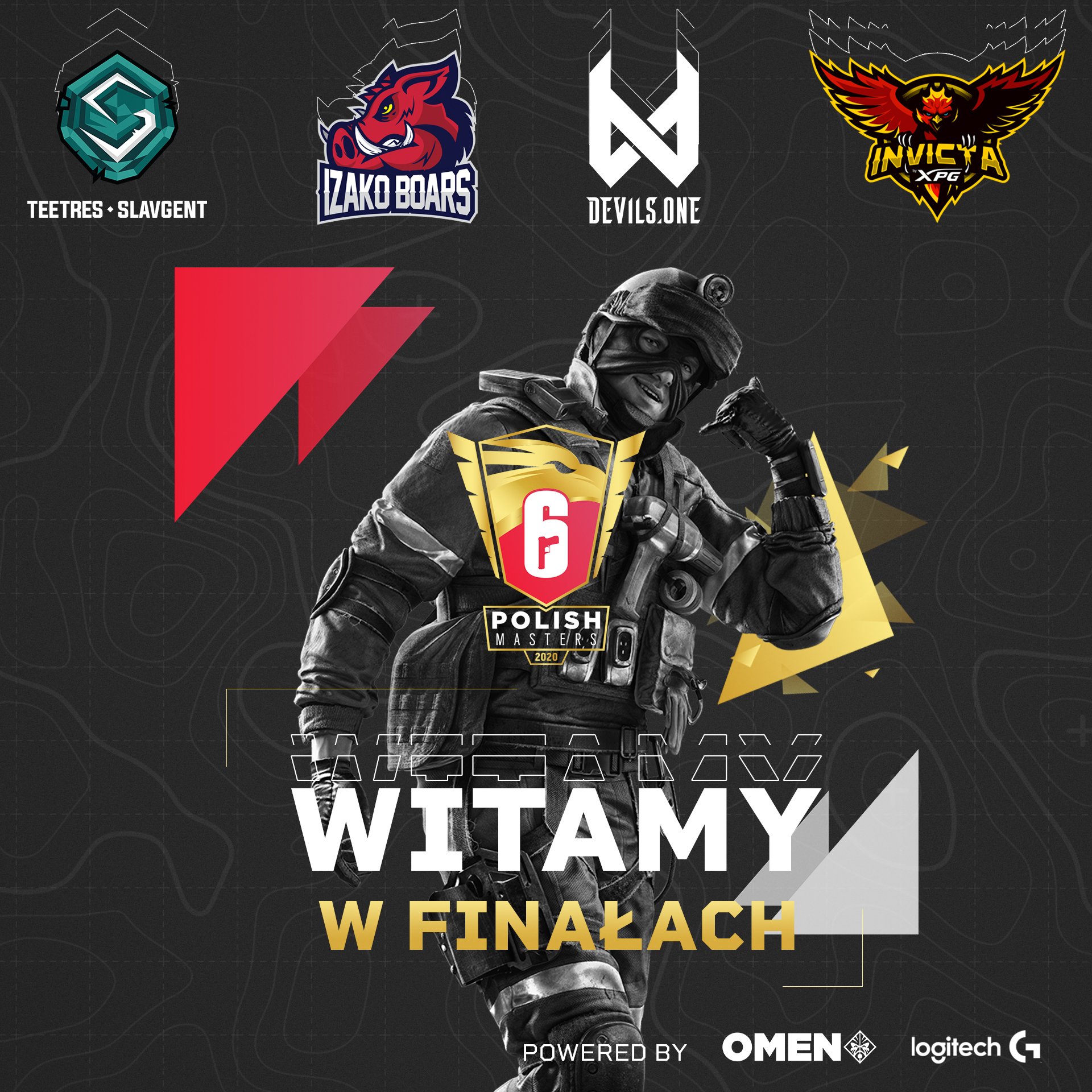 The remaining two teams see the second-seeded Izako Boars lineup enter the finals with another ex-Challenger League player in Bartek "AueR" Hajma as well as Maksymilian "mekses" Borkowski, who had already qualified for this season's Challenger League while on DIVIZON before being replaced by namea. Finally, we have devils.one, which includes a number of nationally known players but none who have had any previous regional experience.
The Finals will be cast on the Rainbow6PL Twitch account by the usual talent including the old Pro League observer of Marcin "Marciu" Prusinowski and Karol "Alban" Pakosz.
Nordic Championship Finals
Date: On Sunday with the grand-final at ~17:30CEST / 11:30EDT
Format: A single-elimination BO3 bracket
Prize Pool: €8,000 to the victor, €4,000 to the runner-up, €2,000 to third and fourth place and a Challenger League spot to the top team (excluding Chaos)
After kicking off in March of this year, the Nordic Championship will finally come to an end this week with representatives from the four main Nordic countries each fighting for a spot in the Challenger League:
Ambush Esport -- Prophet, JinxedOwl, NickiN, Hippo and King
Chaos Esports Club -- Next1, Renuilz, VITO, Secretly, cryn, Hyperino (coach) and Fresh (analyst)
GiFu eSports -- Bounssi, Movetaho, OSKAMOSKA, Stigi and Erkkari
Granit Gaming -- JTc, Eastwood, M4DMAN, Badger and Oscr
Excluding staff, these teams include six Finns, four Danes, four Swedes and one Norweigian from Nordic countries as well as two Brits, two German and one Dutch player making this by far the most diverse official tournament in Europe at this tier by nationality. Easily the best-known team here would be the European League lineup of Chaos as they currently sit in tenth place during stage one and was a staple in the Pro League for over two years.
Chaos' main opposition in the Finals will likely be the second-seeded mixed British, Finnish, Dutch and Swedish roster of Granit Gaming which includes the two times ex-Challenger League player and ex-British national champion of Leo "M4DMAN" Kukielka as well as the ex-German national champion of Tijme "Eastwood" Dekker. This roster finished just four points shy of Chaos and comfortably beat their initial semi-final opponents of GiFu 7-2, 7-5 during the regular season.
Next, we have the Danish lineup of Ambush Esports which has the tricky task of facing Chaos in their opening match after they finished the league in fourth place. They have, however, already beaten Chaos earlier in the season -- 7-2 on Clubhouse -- and the team does include an ex-Benelux Champion and Challenger League player of their own in Daniel "JinxedOwl" Karlsen.
Finally, the GiFu roster sees the ex-Vitality player of Teemu "Stigi" Sairi join the lineup seen during Season 11 of the Challenger League alongside "Erkkari". Considering the long history of this brand in the Pro League, many people will hope to see the GiFu roster make it into the Challenger League once again as Jouni "Bounssi" Salo aims to resurrect the roster he has remained on since Season 1.
The games will be cast by Thomas "Snurreleif" Rønningen and Derry "Dezachu" Holt likely on the main rainbow6 Twitch channel, however, this has yet to be confirmed.
GSA League Finals
Date: Starting Saturday 12th, grand-final on Sunday 13th
Format: A double elimination BO3 bracket
Prize Pool: €10,000 to the victor, $8,000 to the runner-up and $5,200 to both third and fourth place
With three European League teams competing for this is by far the biggest of the four tournaments and means that the fourth team competing, DIVIZON, earns the related Challenger League spot by default.
G2 Esports -- Pengu, Kantoraketti, UUNO, CTZN, Virtue, Shas[O]Udas (coach) and Sua (analyst)
DIVIZON -- ASTRO, Kapkan, namea, Pacbull, Legend (analyst)
Team Secret -- KS, Drvn, Prano, Hife, Exp0, Lazzo (coach), Omerta (coach) and Titan (analyst)
Rogue -- AceeZ, Korey, Ripz, karzheka, LeonGids, Rcuth (coach) and Rousty (coach)
Most of these teams need no introduction with both Rogue and G2 attending the recent Regional Major event finishing fourth and second as well as attending the three Minors prior to this. Both of these teams have, however, never won a tournament with their current core lineup making this a great opportunity for them to do so. Alongside these two lineups are the back-to-back German champions of Team Secret -- the sole roster to compete in the tournament with a fully German lineup -- who following their ninth place finish during stage one will see any success here as a huge boost going into stage two
As for their challengers, DIVIZON has made quite a name for themselves over the last few months. The roster which includes the ex-Challenger League player and British National victor of Peter "pacbull" Bull and the ex-Polish champion of Anton "namea" Bukin managed to win half of their games against EUL opponents beating Rogue once and Secret twice positioning themselves as one of the favourites as we approach the Challenger League season. Most recently, however, the team was rocked by the competitive ban of Benedikt "Shermi" Rostok for "attempted match-fixing" which he insists was simply a joke with his replacement in the lineup not yet confirmed.
These four teams are due to fight it out for the prize money online in a week's time cast by Verdipwnz, ShatterXx, ThoreBnB, Harris, AgOnY and Der Fox on the rainbow6de Twitch channel.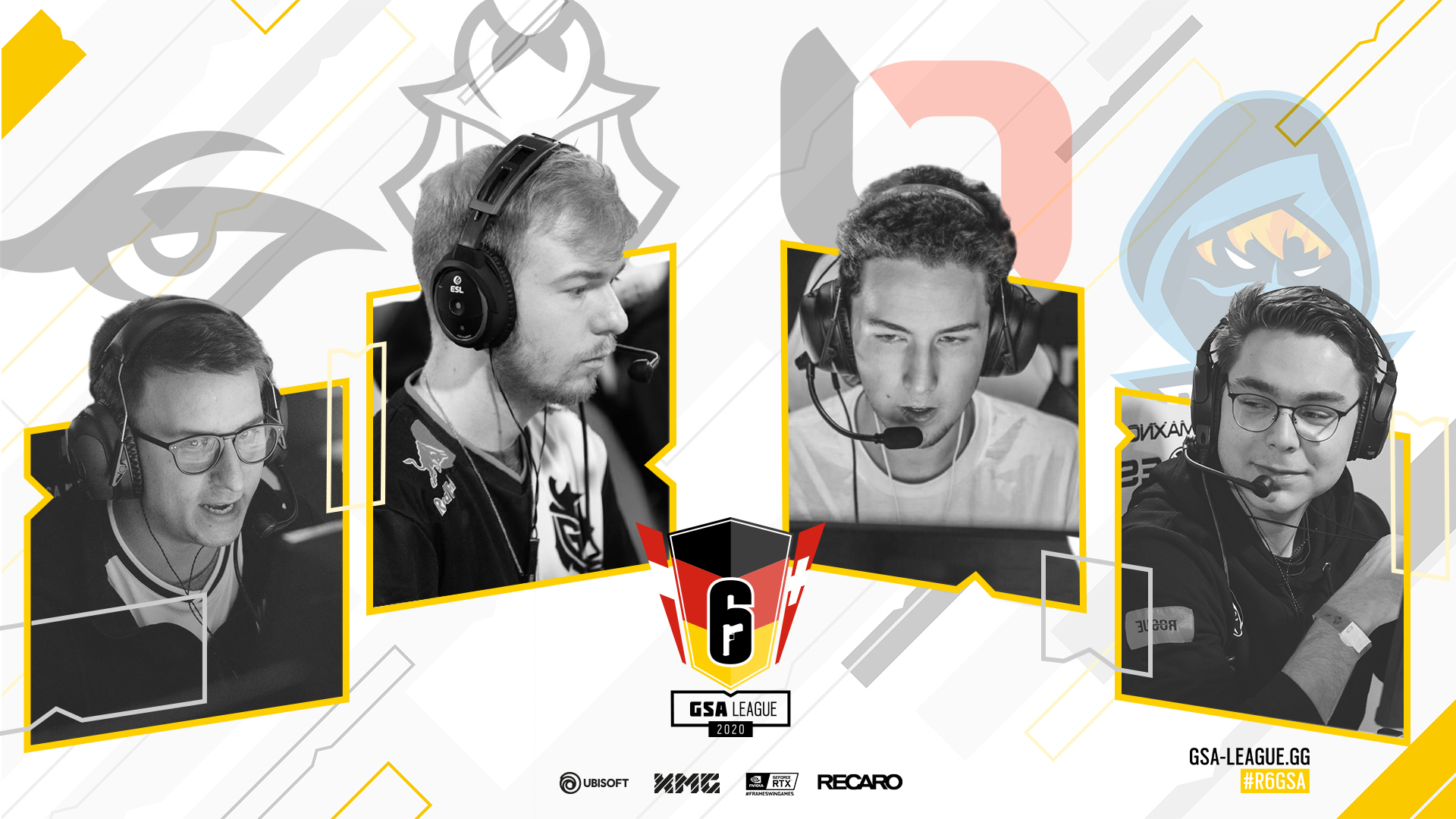 ---
Be sure to keep track of all of these tournaments here at SiegeGG over the next week!