With the Challenger League already in action, we saw a number of national tournaments in action over the last week in action also:
Jump to:
Six Masters 2020 - Week 1 Kicks Off
This week saw the kick-off of the Australian national league which includes seven of the ANZ Pro League teams as well as the open qualified lineup of LFO. You can learn more about the format and teams in its dedicated article here.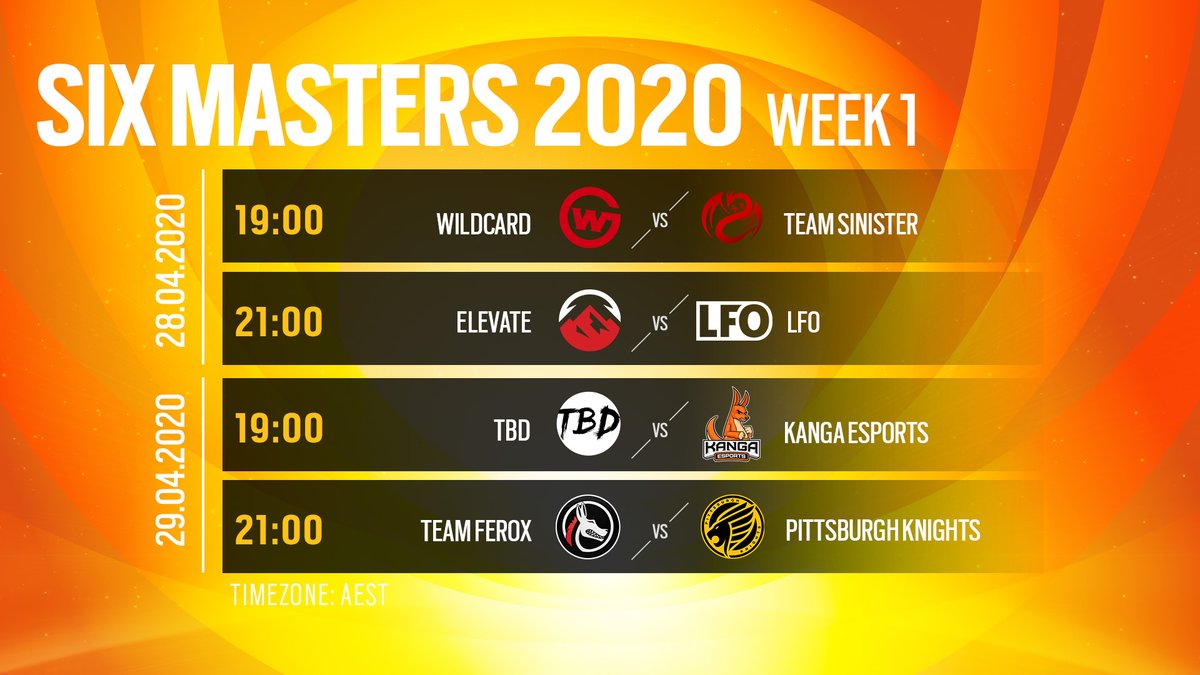 Wildcard began the day with a game against SiNister, who was playing with the ex-Wildcard player of Derpeh instead of Loona. With these two teams finishing in fourth and fifth in ANZ's Pro League this season, it looked to be a very close matchup, which turned out the be the case throughout the first map of Clubhouse. Here, the teams kept neck and neck for the first half with a lost 1v3 situation by Milostka, giving WC the first lead of the game, 5-3, which they rode out to the end of the map, winning it 7-4.
With Wildcard starting on the advantageous defensive side on the second map of Theme Park, they looked to increase this lead further which they secured with an almost flawless first half, taking it 5-1. As sides switched, SiNister now had to mount a comeback which they successfully secured with them tieing it up thanks to a quadruple kill clutch seen below. Despite this work, an early plant from Diesel followed by a 1v1 victory by EmoRin on round 11 and a flawless round 12 ended the map 7-5 in WC's favour, as they took all six points.
Next up we had last Pro League season's runners-up of Elevate face the new kids debuting in their first high-level matchup in LFO in a game that should have been extremely one-sided. The first map started very similarly to that of the first game with the two teams being even till the halftime switch on Consulate. From here, Elevate took the lead of their defences with three in a row to push them onto map point. A successful plant by Mimz in a 4v4 situation onto the Garage site led to an easy clean-up as LFO got their first offensive round before, finally, Elevate ended the map, 7-4, as they shut down a weak Ying push.
Next up we had Clubhouse where we once again saw a repeat of the SiNister vs Wildcard game as the underdogs of LFO took an astounding 5-1 lead as the half ended with an ace from AngMoh. Unlike the prior game, however, LFO managed to push onto match point two rounds later as they saw just a teamkill befall them in their Gym/Bedroom attack before an ace from Mimz closed out the game in a 7-2 scoreline, showing everyone that LFO is a serious contender this season.
The following day saw Kanga vs TBD kick off proceedings as Kanga put up quite a fight considering their very underwhelming Pro League season. The first map of Kafe started as many expected with TBD going up 6-3 before Kanga mounted a huge comeback on their defensive half which included two separate 1vX victories by Lebb and Campo to keep their team going all the way into overtime. Unfortunately, this wasn't enough to take the map as they lost their defensive round 13 allowing TBD to end the map, 8-6, on their own defence.
Next up was Consulate which, while somewhat close, was more of what viewers expected with TBD winning 7-4 to take all six points this week. Across these two maps, the standout performer was Cutie for TBD who almost secured a kill-death ratio of two with 28 kills to 15 deaths, the highest kill count in the league across the four week one matchups.
Finally, to close out the week was what on paper was the tightest matchup between Ferox (ex-FURY) and the Pittsburgh Knights who finished last season's Pro League in seventh and sixth place. Despite this record, it looked as if the additions of Deptra and Todd to FURY was hurting the team as they fell further and further behind on Coastline to lose a 1-5 half before they attempted a comeback all the way to 4-5 before a last-second 1v1 victory by Deptra was almost added to with a 1v4 by Sxshi the following round, however, this was cut down by Dino to push the Knights onto map point which they closed out the following round.
The final map saw Ferox largely in control as they lost just three rounds on Clubhouse -- two being due to 1vX victories by Stryder and Arlo -- to take the second map for themselves creating a scoreline as close as everyone expected, 7-4, 3-7. With this Wildcard and TBD top the table after week one with WC's matchup against fourth place Ferox being the one to watch this week.
Benelux League: Season 5 - mCon Remains Undefeated
Wednesday kicked off with the two league leaders after week one of Mouseplayz and mCon esports face off as the teams aim to increase their early lead. The game on Coastline was punctuated by a standout performance by PRiSM from mCon as he almost achieved a kill-death ratio of three with 14 kills to five deaths across the 11 rounds. The two teams traded rounds off throughout the first half up until the halfway switch at which point mCon broke the pattern to win two in a row. Mouseplayz managed to win just round seven of their attacks while mCon swept up four of their own rounds to take the map.
To keep their unbeaten record going, the following day mCon had to beat the seventh-placed team of UX Gaming who put up a surprisingly effective fight. After going down 1-5 on the half, UX mounted a complete comeback all the way to a draw with a lost 2v1 on round nine against drateR being mCon's sole round won this half, costing UX the win.
Following their defeat last week against Epsilon, Defusekids managed to find two wins this week against El Whiz Wranglers (7-2) and Mouseplayz (7-3) despite regularly bringing out operators such as Kapkan, Frost, Caviera and Fuze.
Closing out the top teams saw Sector One also win both their games against Team XY (7-2) and Epsilon eSports (7-4). This latter game between the third and fourth-placed teams kicked off with three triple kills in the opening four rounds by Deox, BaasheD and Duco as S1 took a strong early lead before closing out the first half with a 1v1 by BaasheD to put them up 5-1. The second half saw a 1v2 by JP kick off a comeback which was prematurely shut down as BaasheD 17 kill count push them to victory.
With this, the standings have become three-tiered with mCon, S1 and DK all topping the league, EWW, UX and XY all near the bottom and with Epsilon and Mouseplayz in the middle. This week on Wednesday these two teams of Mouseplayz and Epsilon will face off as both aim to push closer to the top while first and third-placed teams of mCon and S1 will face off as mCon faces yet another hurdle to keep their unbeaten record intact.
Russian Major League: Season 4 - 43rti and CrowCrowd Qualifies for Finals
This week was the last one in the Russian national league season. With Empire and forZe already confirmed in the Finals, the competition this week was to decide which two between CrowCrowd, 43rti and Team Unique would join them there with the latter team being three points behind the first two.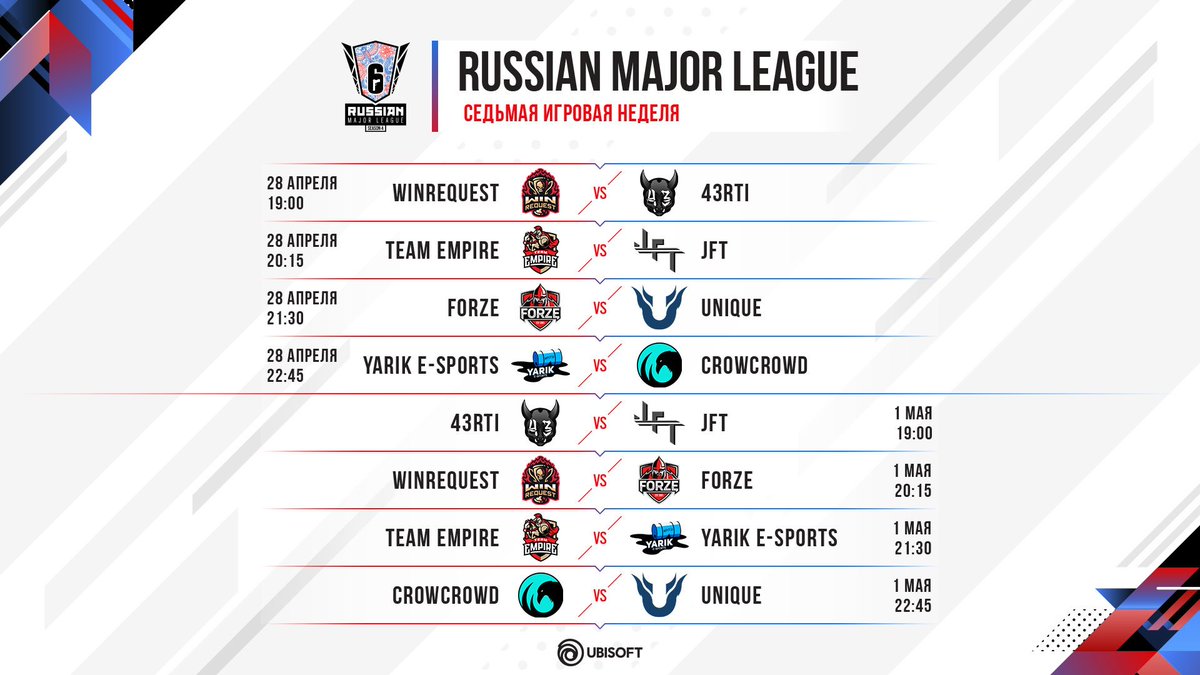 With forZe sitting with almost twice the points of Team Unique (31 compared to 17), they took down their challenger with a straight 7-0 win as Amision got 12 kills to just a single death. This result combined with 43rti's 7-3 win over WinRequest earlier in the day locked 43rti into a playoff spot leaving the final spot between CrowCrowd and Unique.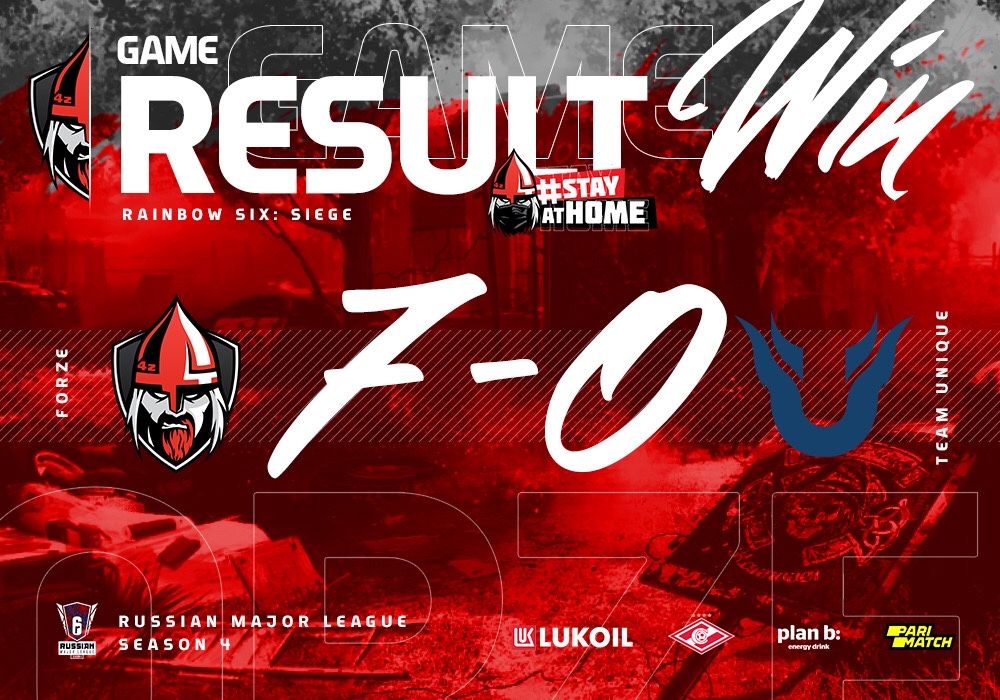 CrowCrowd could have confirmed their spot also the following game as they needed just a single point against sixth-placed Yarik E-Sports, however, their lack of preparedness on Theme Park certainly showed. After winning two of their offensive rounds, Yarik swept up their defences pushing all the way to 6-4 before closing out the game in a 7-4 scoreline thanks to a triple kill by Venom_Snake on the final round.
This result put a three-point gap between CC and Unique with these two teams set to meet in the final game of the last playday of the season on Friday. CrowCrowd needed just a single point once again while, thanks to their draw in the first half of the season, a win by Unique on any scoreline would push them up to fourth and into a qualification position. The map of Consulate started off even between the teams but, as CC went onto the offence, this changed instantly as they swept the rest of the map (7-4) to take all three points and to lock in fourth.
Elsewhere in R6 - MNEB, the Atlas Championship Series and the GSA National Qualifiers
Last week the European tier-three tournament of the ACS saw the MNEB national team of the Budapest Five draw against the Benelux roster of UX Gaming 7-4, 5-7 in the first real chance to see teams from the regions other than Salamander and Defusekids face teams outside of their own nations. After three weeks of games, three British majority lineups of Vexed Gaming, Lucendi Gaming and RevengeGG leads the league in that order while the ex-Nordic staples of Enviik sit with zero points so far.
The 2020 GSA Nationals season will see two of the eight teams join via qualifiers which took place last weekend. Four open qualifiers fed into a closed playoff where the teams of Trsh and DIVIZON made it through to join the main tournament for the DACH region. Trsh is a largely unknown team led by the ex-German national runner-up from Deus Esports of StrkR who took down their playoff opponents in straight maps.
DIVIZON, meanwhile, is a mixed British, Austrian, Danish, Polish and Turkish roster which includes the GSA Clash of Nations 2020 runner-up of ASTRO, the ex-Benelux champion and 2019 German National runner up of Shermi and Mekses who finished the last three Polish nationals in third, second and first, as well as a runners-up finish in the PG Italian nationals.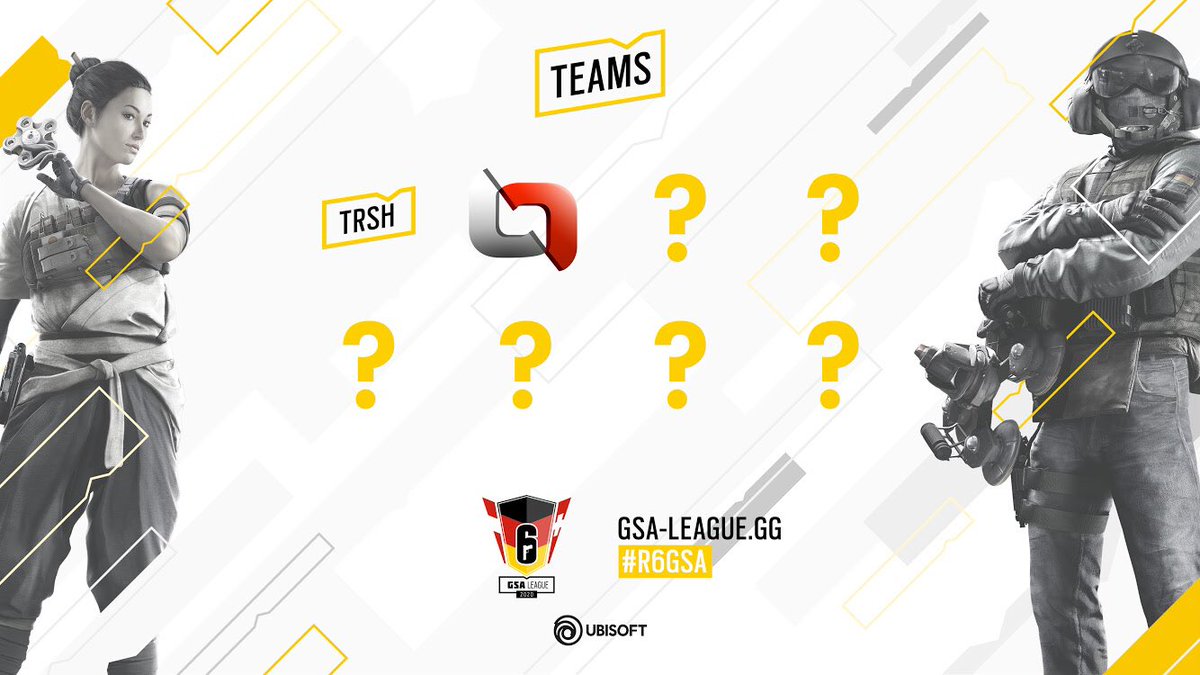 Finally, the MNEB Hungarian nationals saw third-placed Budapest Five fall to Team Plague down in fifth place in a 7-3 scoreline. This pushes Plague up to fourth, just a single point behind B5 which will likely make the difference in two weeks time as B5 faces Salamander giving Plague a clear path to third place.
Must Watch Games of the Next Week
Keep an eye out here at SiegeGG for our separate coverage of the Pro and Challenger League games later this week. Outside of the Pro League, these are the five must-watch games of the next week around the world:
Pittsburgh Knights vs Team SiNister in the Six Masters on Tuesday at 13:30CEST
Wildcard Gaming vs Team Ferox in the Six Masters on Wednesday at 13:30CEST
mCon esports vs Sector One in the Benelux League on Thursday at 21:00CEST
Enclave Gaming vs Budapest Five in the ACS on Friday at 20:00CEST
Salamander vs WiLD MultiGaming in the MNEB on Saturday at 18:00CEST