With the Pro League kicking off last week, we saw a number of national tournaments in action around the world:
Jump to:
ESL Premiership Spring 2020 Finals - Cr4zy Takes the Title!
The fifth ESL Premiership PC season came to its end this Saturday as Cr4zy, Fierce, Demise and Cowana faced off online to earn the title as the British national champions and to take home the victor's £8,000 winnings (from the league's £20,000 total prizepool)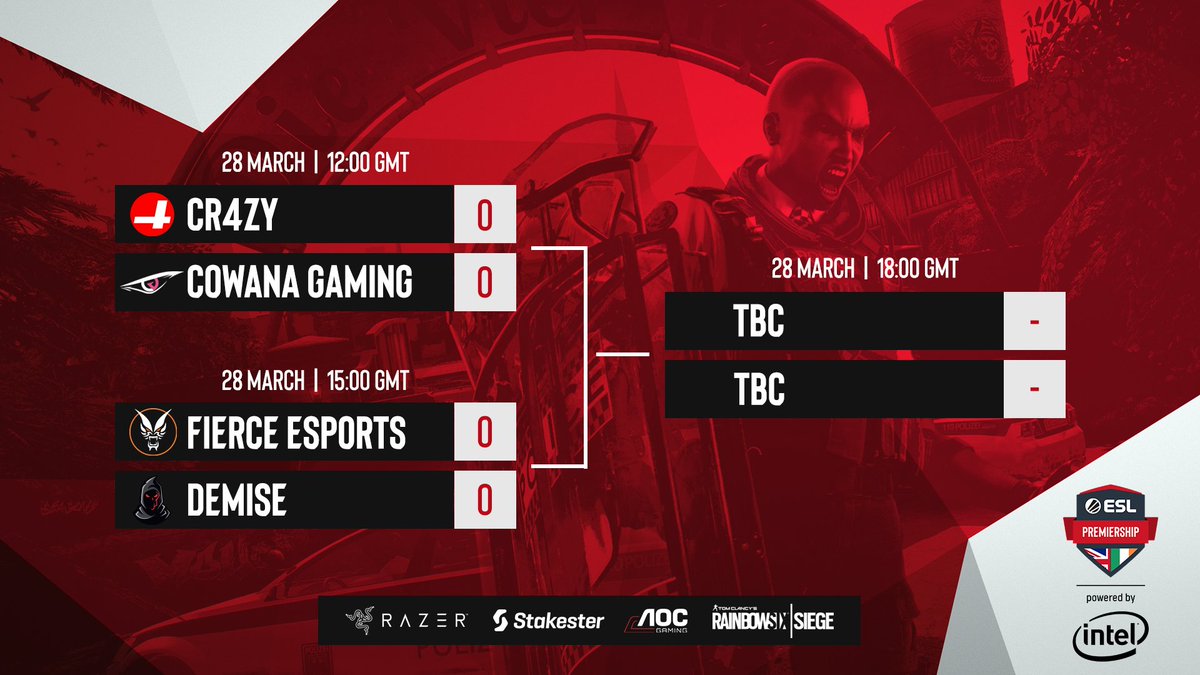 The first semi-final, therefore, saw the standout favourites and Challenger League squad of Cr4zy face the fourth-seeded Cowona roster in which every single member of the broadcast talent had Cr4zy winning, 2-0. While this turned out to be true, it started off much less one-sided than many had believed it would be as Cowona ended their offensive half on Consulate tied up at 3-3 before Cr4zy fought towards a 7-4 win. With Cr4zy now awake, they continued this momentum throughout Kafe to win it 7-2 as they clearly were the better fraggers in the matchup.
Next up, the second and third-seeded teams of Demise and Fierce faced off which looked fairly dire for Demise to begin with. It took till round six of Clubhouse for Demise to finally get a round win as they pushed onto the CCTV objective before Fierce pushed onto match point to begin their offensive half. Demise added to their count to bring it all the way to overtime where Demise began on defence to give them the advantage leading to a 8-7 map win.
Map two saw Demise continue their momentum throughout their first half taking it 4-2. As sides switched the two teams started trading rounds back and forth leading to Demise's victory, 7-5, meaning they took the series to set up a grand-final against Cr4zy for the Premiership title.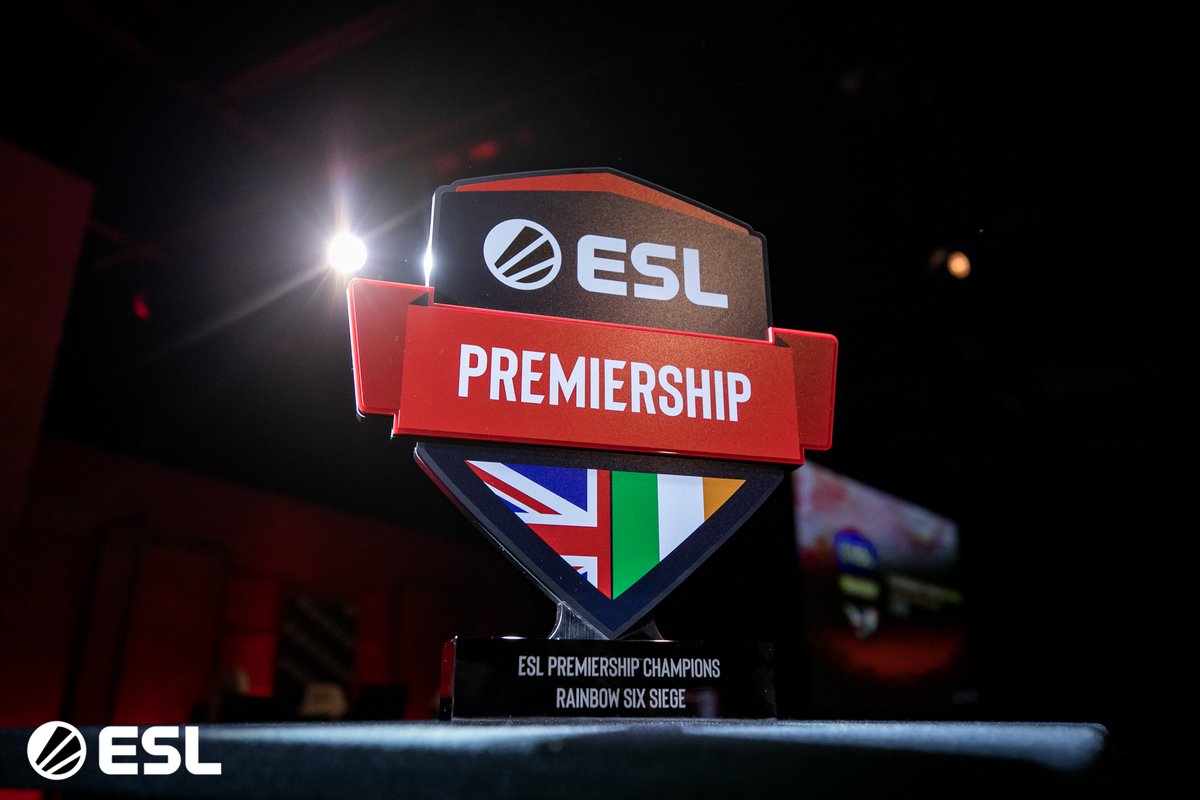 And so we had the final game of the Premiership season kick off on Coastline which saw the reverse story of the last matchup for Demise. To many people's surprise Demise came out very stong on their defence to win a total of five rounds in the first half giving them a clear lead. This lead was unfortunately squandered as Cr4zy also excelled on their defence to win five rounds running before pushing it to overtime. Here, all three rounds were won by the defensive side giving victory to Cr4zy on the first map despite yuzus' massive 18 kill count.
Kafe started with almost the exact opposite story as Cr4zy started on defence and took their first half in a 5-1 scoreline, however, Demise couldn't mount any sort of comeback as we saw in the previous matchup. Cr4zy took their first two offensive rounds to take the map in a 7-1 scoreline to win the series and the title of British national champions!
With this result, Cr4zy will now be focusing purely on the Challenger League when it kicks off on Friday where they are set to face France's fourth seed of PENTA with a game against their fellow British lineup of Team Secret coming next week.
Russian Major League: Season 4 - Empire Falls
This week saw the biggest game of the season between Empire and forZe on Friday as the two favourites faced off before their rematch in the Pro League yesterday. The game on Kafe saw Empire start on defence and take a clean sweep of the sites to go up 3-0 before a 4k by Shockwave finally put forZe on the board. After ending the first half 2-4 down, forZe then moved on to their defences which was kicked off by a 1v1 victory on time by Shockwave against ShepparD who had already secured a triple kill that round before they then drew even thanks to an effective 1v3 by Amision, once again by time:
At 4-4 now, forZe took their first lead of the map as a triple kill by Rask helped win round nine in a flawless fashion before a 2 second execute by Empire cleared out the defenders to tie it up once again at 5-5. Another triple kill by Rask guaranteed forZe a single point before, finally, a 3k by p4sh4 ended the map, 7-5 to give Empire a huge defeat and to position forZe as the new league favourites.
Also of interest was Empire's game on Tuesday as they faced CrowCrowd who continued to play with their substitute of KaMa. While CC only managed to win three rounds against forZe the week beforehand, they took the opening two rounds against Empire before Empire was forced to forfeit as ShepparD lost his internet connection. This gave CC a technical 7-0 victory over the four-time defending national champions in what was Empire's second ever defeat since the RML began back in September 2018.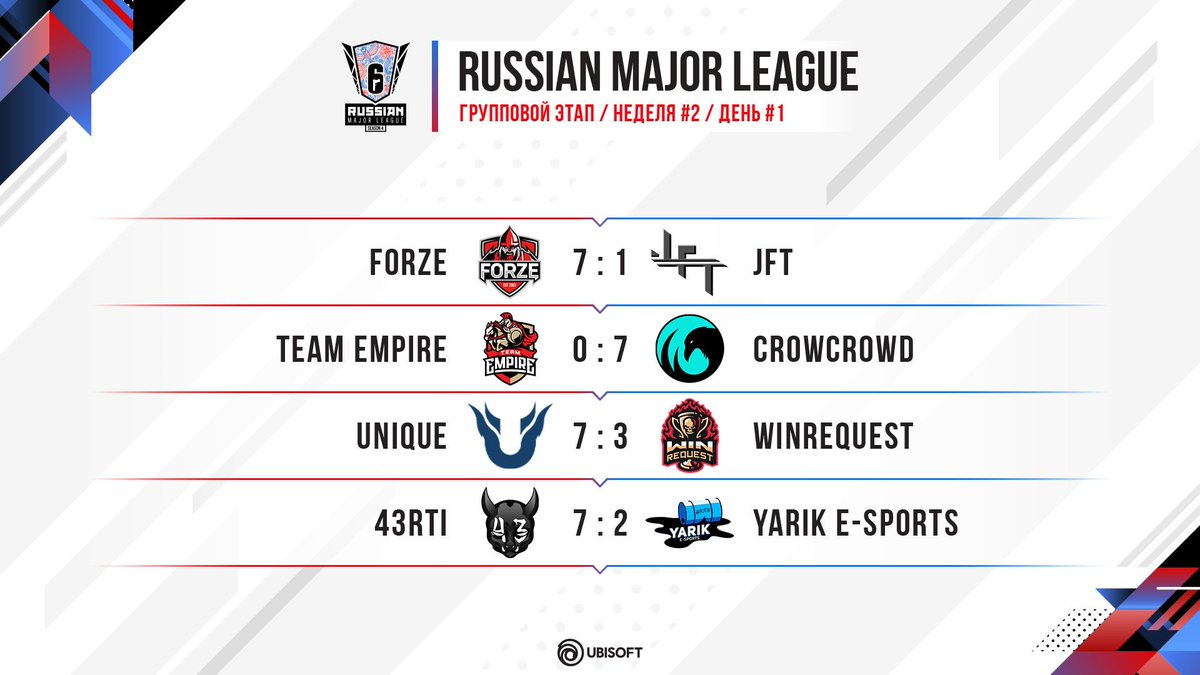 With these two losses, Team Empire has now been pushed right down to fifth place with half the points of forZe in first. Furthermore, with CrowCrowd already having played forZe, Empire and 43rti with just the lower-seeded teams left to play, it seems unlikely that Empire will be able to make it back up to a top-two position in the league.
Nordic Championship: Season 5
The Nordic Championship kicked off this week with a new format and a huge €36,000 prizepool, up from the two $10k Nordic Championship events we saw in 2017 and a massive jump up from the four €2k tournaments we saw last year. The new format effectively copies that of the Pro League with a double round-robin, best-of-one map league spread across 14 weeks. Participating in this is the Pro League team of Chaos EC, the Challenger League lineup of GiFu eSports, GamerLegion which came within a single best-of-three of qualifying for the Challenger League and a number of rosters or organisations many would recognise from the Benelux League including that of Granit and FACT:
This week, GiFu began their season with an easy initial game as the ex-Pro League majority roster of GODSENT was forced to forfeit due to technical issues from Treiko after already being down 0-4 on Theme Park. GamerLegion, meanwhile, had just as easy a game against the fully-Finnish lineup of Sixth Pick on Clubhouse as they won it, 7-0.
Chaos, meanwhile, despite their Pro League skillset, was held to a much tighter matchup against Granit Gaming, a lineup which includes three ex-Benelux national players including the Season 2 champion of Staed. Chaos began their defences on Consulate by securing a clean sweep of their first three defensive sites before double kills by Badger and JTc largely on unaware enemies gave Granit their first round win in the league. Granit looked to be making a comeback as they came close to tieing up the scoreline before Secretly shut down their attack to end the half 4-2 to the Pro League side.
A disconnect of dnsu led to Chaos kicking off the second half with an easy 5v4 victory before Granit earnt the round back in one of the messiest offensive rounds in Chaos' history as two players were left injured before a following two died while trying to secure the revives. An ace by Redgroove in the following round made up for this, however, before a successful Garage attack left JUUUKki in an unwinable 1v2 situation to end the map 7-4 in Chaos' favour. With this strong performance against the clear league favourites and with both Staed and JTc top fragging in the matchup with nine kills across the 11 rounds, this result undeniably makes Granit a team to watch throughout the rest of the league despite the defeat.
Finally, the remaining game saw the Danish majority team of FACT Gaming -- which includes two players from FACT's Benelux roster which finished last season in third place as well as the ex-Challenger League player of JinxedOwl -- face off against a largely unknown Riddle Esports lineup which includes misery, the first Latvian player other than Janixs to play in a notable tournament. The game on Clubhouse saw the teams largely keep even with each other throughout the first half before FACT pushed into a lead and onto match point at 6-4 thanks to a triple kill by NickiN which included double kill with a single shotgun blast. A double C4 kill by Zeus couldn't help FACT close out the game on round 11, however, a 1v2 by Zeus the following round following a late rush by Riddle did end the map, 7-5, to clinch the three points.
With this, GamerLegion takes the lead in the official standings as all four of this week's victors prepare to face each other this week as Chaos faces GiFu and GamerLegion faces FACT:
Spain Nationals: Season 2
Spain Nationals - Week 6
The sixth week of the Spain Nationals was full of surprises. The first two matches ended with the first win for Flamengo Stars (7-5 against Team SinOrg) and for Wygers (7-4 against Wiazards). The following game was an incredible draw in Border between Cream Esports and Movistar Riders in a fight to jump to the third place. The second day of the week saw Team Heretics and Giants Gaming, the two league leaders, destroying their opponents, AION e-Sports and Electrify respectibely, with 7-2 wins.
Team SinOrg 5-7 Flamengo Stars
A clash between the two only teams without representation. The match was played in Border and the first half ended with a close 3-3. The second half was very close again and the entire game was decided in the last round when the members of both teams were alive thirty seconds before the end of the round. However, three fast kills and a plant in vents left Deivid and Th3aleXD in a 2v5 situation that quickly turned into a 1v4 situation leaving Alex alone. The Brazilian roster successfully protected the defuser and won their first league match.
Wizards 4-7 Wygers
Another important match at the bottom of the standings, Wygers won against Wizards in what was their first win in the competition. Playing in Clubhouse, the White Tigers started on attack and probably decided the result from that side as they ended the first half with a 5-1 lead. Wygers was in a very good position as they only had to win two defensive rounds, and they started with the right foot as they successfully defended CCTV. However, and now only fighting for one point, Wizards got to win the following three rounds in comfortable fashion.
The eleventh and last round of the game seemed to be a good one for Wizards as Wygers left Church alone as none was defending Blue Stairs. Wizards quickly opened a whole with Buck as the walls weren't reinforced, rushing Church and planting behind the metal boxes. However, in a 3v2 situation, Wygers retook the site and quickly killed Uve and Flama, losing Odde and LioN in the process.
Cream Esports 6-6 Movistar Riders
The last game of the day and by far the best one of the week. Cream and Movistar Riders faced in Border in an attempt to jump to the third place or even more if Heretics and Giants failed to get the win the following day.
The first three rounds of the game were a complete dominance by Movistar Riders as they won their first attack in a 3v1 situation and the second one was even better, with a 5v1. Foskito was leading his team by frags as he got six in the first two rounds. The third was closer as Naarko almost successfully defused the defuser. Cream woke up just in time as they won the following three rounds, going to the attacking side with a 3-3.
From there, the match turned to be an exchange of blows as teams were very close in each of the next rounds. Movistar Riders go to take the lead after winning two consecutive defensive rounds, meaning that they were in match point with two rounds in hand. Now defending in Bathroom/Tellers, an unexpected and silent push by Cream to Tellers, as almost all the Movistar Riders members were on the first floor, ended in a plant in a 5v5 situation. The round turned to madness as six kills happened in less than twenty seconds, Foskito ran out from the first floor to the bomb site and without the attackers knowing he started to defuse. Luckily for Cream, Scorpion heard it and with 0.2 seconds left he got the last kill of the round.
The last round of the game ended with a plant in Ventilation in a 2v1 situation, leaving D4rk1 alone against Wispy and Maverick. The attackers, all covering the plant from the window, successfully protected the defuser which meant that the game ended with a draw.
Team Heretics vs AION e-Sports
The first of the two matches played on Thursday. Heretics, leaders of the league alongside Giants, played against AION e-Sports to maintain their status in the competition. Although AION started the tournament with three wins, AION lost their previous two games by 2-7 and 1-7. This was no exception. Playing in Clubhouse, Heretics started winning five out of their six first defensive rounds, highlighting the first round were AION surprised everybody as they used Dokkaebi and Fuze to attack Armoury and the fifth round, has Billordo clutched a 1v4 situation in CCTV. Heretics didn't give their opponents a chance and won two out of their three attacks.
Giants Gaming vs Electrify
Some people expected this to be a very close game as Electrify has done pretty well when they played the toughest teams in the tournament, earning a point against Riders and Cream and playing to the twelfth round against Heretics. However, Giants followed Heretics footsteps and won five out of their six defensive rounds, in this case in Consulate. The script was the same in their offensive half, as they won two of their three rounds.
With these results, Giants and Heretics lead the standings with an overall round difference of +14 and +12 respectively. Riders and Cream are drawn in third place, with a +14 and +7 respectively. AION e-Sports successful start to the league keeps them in fifth place. Meanwhile, Team SinOrg, Wygers and Wizards are drawn in sixth place. Flamengo Stars is ninth with four points and Electrify is tenth with three points without winning a single match.
The Superweek begins on the 31st of March as fifteen matches will be played in ten days.
EPS: Season 4
Play-week 4 of EPS was perhaps the most contested set of matches that the regular season has seen thus far, with almost every match resulting in draws or pyrrhic 7-5 victories. In fact, we even witnessed a lead-change in the regular season standings with Team Oblivion not being able to secure the win against strong competition in Ferny's Tacos, who are currently tied for fourth with Revenant Esports. Rising to replace Oblivion on top is Cr9ck, the mid-season qualifier victors who have yet to suffer a draw or defeat, though it came awfully close this week in their 7-5 standoff with 'Bonk!'.
After such a strong performance in last week's matchup against Halfway Crooks, Team Oblivion finally met a capable challenger in Ferny's Tacos, who managed to bring it to a 6-6 tie. Leading the charge for Ferny's Tacos were Wingmxn and Gnat, both of which secured positive K/D's and 10+ kills to their name. However, the incumbent champions of EPS had a bit of misfortune on their side as well, with a Zofia concussion grenade glitching out and not stunning the Defender defusing. This led to Ferny's Tacos stealing a round that they very well could have lost. Regardless, the contest was a back-and-forth thriller, and a potential rematch in the playoffs - given the standings remain the same - could be the highlight game of Season 4 EPS.
Be sure to tune in for Playweek #5 this upcoming Saturday and Sunday on the "EPSesports" Twitch channel, where we'll be certain to see another contested set of matchups!
Elsewhere Around the World - MNEB, 6 Open Cup Qualifiers and the Tesia Champion Six
At the beginning of the week, Ubisoft France announced that the 6 Open Cup LAN has been cancelled due to the Coronarivus lockdown with the games to be played online instead. Following this, this weekend the final two teams to join BDS, PENTA, IziDream, Orbit, Valor and 5 Bots in the playoffs was determined to be Make Your Destiny and seeKORG as the full ex-Pro League lineup of Grizi Esport once again fell early in their third attempt to make it through to the main event.
These finals will be broadcast live on our Twitch and YouTube channels thanks to our casters who will also be at home.

We believe this is the best decision to make in order to best protect our community. Thank you for your understanding and take care of yourself.
This week of the MNEB Hungarian nationals saw a number of upsets as last season's victors of WiLD MultiGaming fell to the fifth seed of VOLGARE, 7-5, while the Budapest Five in third place fell to the very last placed team of Illés Akadémia Spirit, 7-3. These results meant that VOLGARE has jumped all the way up to second with Salamander now clearly in the lead with these top two teams set to meet next week.
Finally, we have the Tesia Champion Six tournament -- a tier-four French tournament which took place over the last few months -- which came to an end this weekend. The tournament saw a large number of up and coming French lineups face-off including the previously mentioned Valor and Grizi rosters and was eventually won by DeathroW Academy in a reverse sweep, 5-7, 7-8, 7-4, 7-4, 7-4.
Must Watch Games of the Next Week
Keep an eye out here at SiegeGG for our separate coverage of the Pro and Challenger League games later this week. Outside of the Pro League, these are the five must-watch games of the next week around the world:
forZe vs 43rti in the Russian Major League tonight at 21:00CEST
Team Heretics vs Cream Esports in the Spain Nationals tonight at 21:30CEST
Chaos EC vs GiFu eSports in the Nordic Championship on Thursday at 21:00CEST
Salamander vs VOLGARE in the MNEB on Saturday at 19:00CEST
The Benelux League Playoffs on Wednesday