A rollercoaster is probably the most precise term to define Giants Gaming's year in Rainbow Six, with the Spanish organization joined the international scene just before the start of the Six Major Raleigh. Since then, the team knocked out Ninjas in Pyjamas, got their revenge versus Evil Geniuses after losing to them in the 2019 Six Invitational, and were the first team from the EU Pro League to qualify for the Tokoname Finals.
However, this team had its downs before making it to this sweet high. The roster -- then representing LeStream Esport -- kicked off its year and then in the first round at the Milan Finals. While the team improved their results and LAN tournaments after their horrendous performance in Milan, but the team had to overcome the loss of UUNO, who had signed for G2 Esports. Korey, an ex-member of Natus Vincere (now known as OrgLess), was chosen to replace UUNO, and he would provide them with the impetus needed to kick into gear.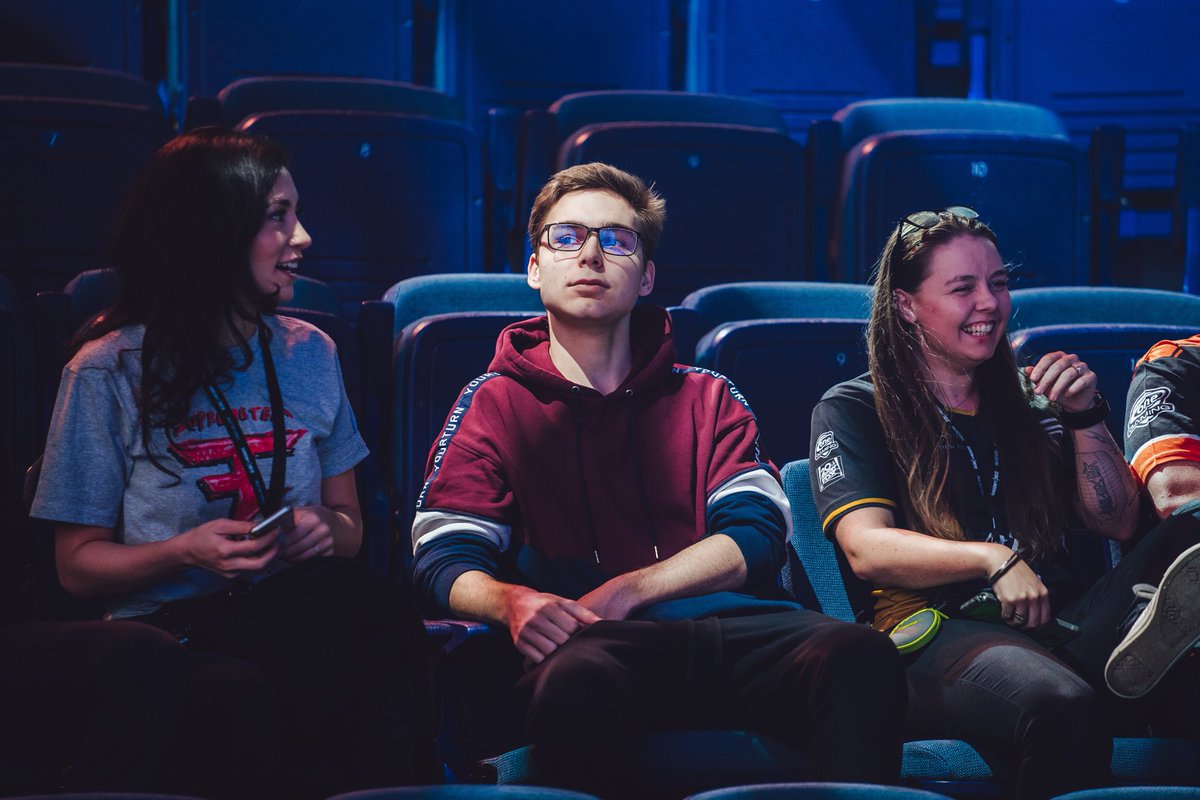 With only one week to work with Korey, the roster had to quickly adapt to a new playstyle just before travelling to Las Vegas, where they managed to finish as finalists after losing against Team Secret in the Grand Final. Although the team technically left Las Vegas empty-handed, the team had shown off that they could also have great performances at LAN competitions.
However, at the end of June, LeStream Esport decided to drop their Rainbow Six: Siege roster despite the team topping the Season 10 European Pro League table. The team, led by Valentín "Risze" Liradelfo, was left alone in a crucial moment of the season, especially with DreamHack Valencia just around the corner. The reason was simple -- LeStream Esport had failed to get into the Pilot Program, so the French organization had decided to stop supporting the scene.
Risze's roster then started to play under the name of Looking For Org (LFO) for three Pro League game days, but their best performance under LFO was undoubtedly in Valencia. Without an organisation to represent, the team was conscious that LAN results were the most important thing in order to attract an organisation for the Six Major and future events, and delivered, by once again making it to the Grand Final even though they once again fell just short.
The team got home, disappointed, but they had achieved their secondary goal. Giants Gaming acquired the roster a couple of weeks before the start of the Raleigh Six Major. This European roster, not to be confused with the later-dropped Spanish one, finished in 5th-8th place in Raleigh with both positives and negatives; although they finally had a strong performance at a Major LAN event and got their revenge against Evil Geniuses, the team was knocked out of the tournament by forZe, a Challenger League team, while they themselves led the Pro League.
Nevertheless, their Pro League dominance continued, and while they were pipped to first by Natus Vincere, they are still a fearsome team and their first opponents, the newly-minted APAC champions of Aerowolf, will have a tough task ahead of them.
SiegeGG spoke to team captain, Risze, to know more about their approach to the Season 10 Finals and their expectations:
Let's start the interview speaking about you. You have been in the roster for over two years and a half now and you've played at five Finals -- Japan will be your 6th -- and the Six Invitational. How do you think all these experiences have shaped you?
Besides the LAN experience and everything that comes with it, each result we've had has had an impact on me personally. We sometimes had decent results and sometimes very disappointing ones. Every time I got knocked out of a tournament, it rasied a lot of questions about myself, the team, how I/we do things and how I/we could have done better.

I will never get used to the frustration of defeat, but every time I see other people lifting a trophy, I get more and more eager to work in order to outperform everyone and stand along my teammates like I'm so used to witnessing.
Let's speak now about Giants Gaming. How has the Spanish org helped you at achieving your recent results?
They have been very helpful in many ways, either financially or simply by just taking a lot of interest in every single one of us. We also had the opportunity to use their facilities in Malaga to prepare the second half of the season. But, I would say that the main point is that they didn't hesitate to pick up a collective of seven people and let us work our own way.

Most organisations usually already have a manager, sometimes a coach as well, and won't let you bring more than five players. I honestly don't know what we would have become without the help of Robz and Crapelle -- they both helped us a lot with the strategic aspect and the human relationships between the players. We proved to the Giants that it's working and we thank them for their trust.
These are going to be the second Pro League Finals in a row without G2 Esports at the main stage, and Team Empire are missing as well. Considering that your team has not had the best form on LAN and that this will be Natus Vincere's international debut, do you think that EU is still the favourite region to win the event?
Considering that we've played two Minor grand finals and a quarter-finals game at the Major, I wouldn't say that our LAN performance is that bad. It's not enough, still, but we're doing better especially considering the teams we've beaten at these events.

Yet, I don't consider ourselves like favourites and, as you mentioned, Na'Vi are about to play their first Pro league Finals as well. EU is still the most competitive region in my opinion, but the level of each region has gone up lately and anything can happen in a Best-of-Three (Bo3). The regions are getting tighter and tighter. These Finals will be very interesting.
We will see new Pro League champions this season. How good of a chance would you say your team has to win it all?
The Season 10 Finals brackets

Like I said, this is Bo3 -- we all have equal chances to bring it home, especially with the close skill level of each team at these Finals.
Your team has arguably struggled at LAN historically. Do you think you are yet to show your real level at offline competitions?
"Arguably", indeed, since we were not even close to pulling a GiFu (until their win in Season 6) at that point, let's be real. Here's the thing -- the online format rewards teams that prepare for their Best-of-Ones (Bo1) A LOT in order to surprise the opponent that knows you as much as you know him, since he's playing in the same region as yours.

LAN Bo3 is a matter of playing your own game. For these PL Finals, we decided to focus more about our own game and own strats rather than preparing counters for the opponent.
This is going to be the first international event held in APAC. The region has clearly improved in the last years, with teams like NORA-Rengo and Fnatic reaching the semi-finals at Major tournaments, but struggled in Raleigh. Has APAC peaked?
I don't feel it is that way. I feel like Fnatic is struggling to find solutions to their problems whereas NORA-Rengo lack firepower since Wokka left. He probably brought a lot of hype during the games as well. On the other hand, Aerowolf have become very strong and managed to outperform the two APAC giants, which is not an easy task at all. I wouldn't say that APAC peaked, but it is definitely evolving.
Speaking of APAC, Fnatic and NORA-Rengo were knocked out by Aerowolf and you now face them. We'll have another APAC team making their debut in a Major competition in Wildcard Gaming, too. What are your impressions about this, and how do you think the absence of these two teams will affect the Finals?
I remember my first PL Finals in Atlantic City -- we were so hyped that nothing else mattered and we played our best game out there. I expect Aerowolf and Wildcard Gaming to do the same so we don't allow ourselves to underestimate them.

They are bringing some new blood and it will feel different on many levels. For example, Fnatic used to play an EU Meta where Aerowolf is fully committed in the APAC one. Besides that, it's heartbreaking for the Japanese crowd to not being able to support a Japanese roster. But, I have heard they're one of the best audiences in the world so I expect great support towards APAC teams from them anyway!
Do you have anything to say to your fans?
Your continued support during this amazing journey is a gift we shall never forget. Thank you all for allowing us to live this.
---
Catch Giants Gaming in action next weekend as the Season 10 Finals get underway, with action slated to start on both the 9th and 10th of November at 10 AM JST (UTC+9). The Giants will first take on Aerowolf, and if successful will then face either FaZe Clan or DarkZero Esports on their potential journey to the Grand Final.