Lots has been happening in the Rainbow Six scene, with many tournaments including the Season 10 APAC Finals (Day 1 and Day 2 Roundups), and we here at SiegeGG have selected some of the most notable tournaments to highlight. Also, keep an eye out later this week for our in-depth Challenger League, OGA, and US Nationals roundups.
Jump to:
6 French League - Izidream and GameWard Team Left to Fight for Fourth
This week saw two play days get underway in the French national league as it neared its close. As of last week, there still were five teams fighting for the remaining two spots at the LAN Finals at the Paris Games Week with three play days remaining. However, PENTA's dominant 7-0 victory over BeKind on Tuesday guaranteed a spot to the third Pro League team in the league, while MCES' 7-4 defeat to GameWard Team and Supremacy's 7-2 loss to the Giants knocked them out of the running, leaving fourth place to be contested between just Izidream and GameWard Team.
Just before Wednesday's matches, Izidream sat six points clear of GameWard, with just six points remaining, but GameWard had the head-to-head advantage as their matchups against Izidream ended 6-6, 7-5, in their favour. This means Izidream needed just a single point in their game against Giants to take the spot while GameWard needed to defeat BeKind to stay in the running.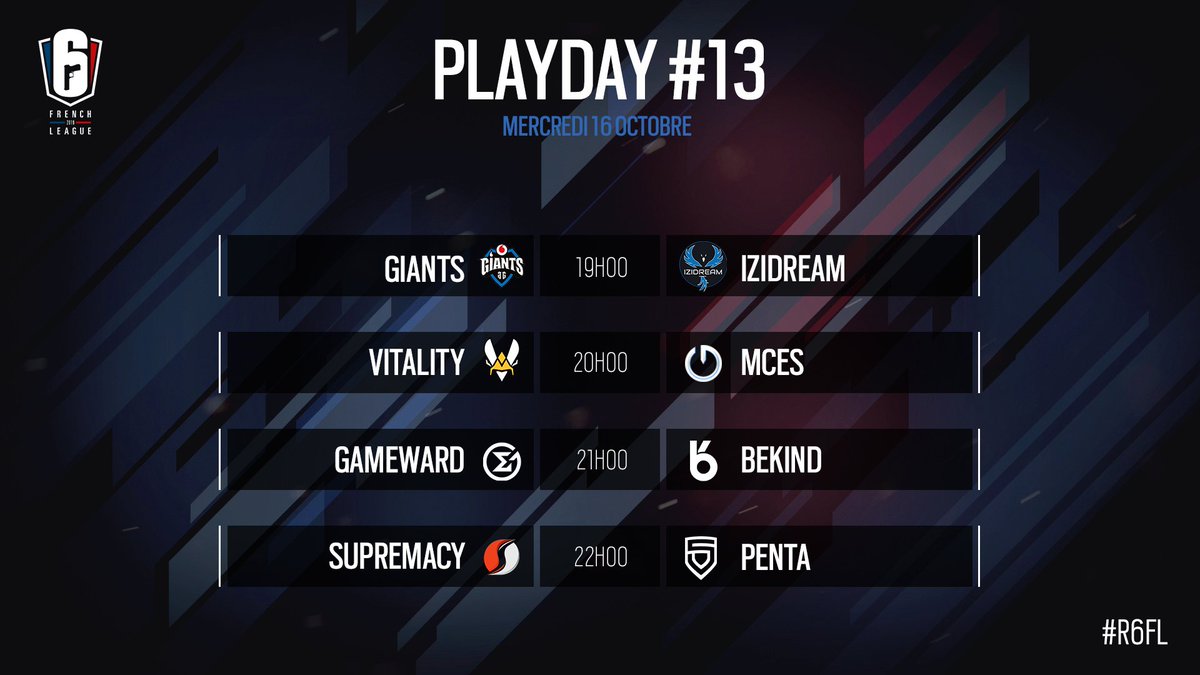 This first game between Giants and Izidream was very clearly going to be a one-sided one, as Giants' lone defeat across the 12 maps came to another Pro League team, and it was perhaps even more one-sided as many predicted as Izidream failed to even get through the door. Across the map of Coastline, Izidream secured a total of 21 kills compared to risze and Hicks' combined count of 20, including two triple kills and a 1v1 victory, as well as a 1v3 victory from Alphama. The map eventually ended 7-1, with Izidream's lone win coming on round six as Giants lost three attackers in the first minute.
This left GameWard needing to defeat BeKind -- the last-placed team in the league with zero wins so far -- which wasn't at all as straight forward as it sounded. With BeKind drawing with Giants the week prior, it seemed like the team finally found some fight late in the season as they initially fought back from 3-0 down to end the first half on Kafe 4-2. Moving onto defence, they won a round and kept a single round ahead of GameWard (4-3 and 5-4) before finally drawing up the scoreline on round ten. A triple-kill by Liven killed Izidream's hopes of finally getting a win, however, before a swift execute onto the Service/Cooking site secured the map with a narrow 7-5 scoreline.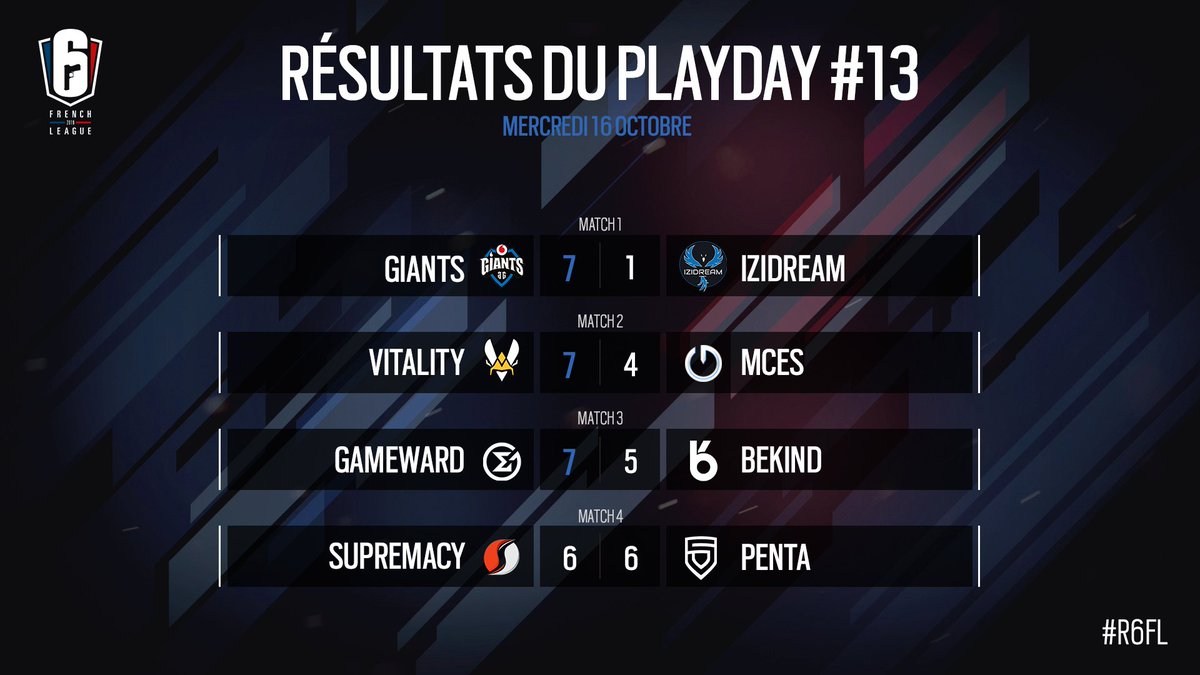 This means that both Izidream and GameWard Team are still in contention for LAN, with Izidream needing just a point against Team MCES to qualify, while GameWard needs both Izidream to lose and to defeat Dolphin Stars (previously known as Supremacy) next week as Liven attempts to defend the French National title he won at the 6 Cup 2018 while playing on Millenium (now known as the Vodafone Giants).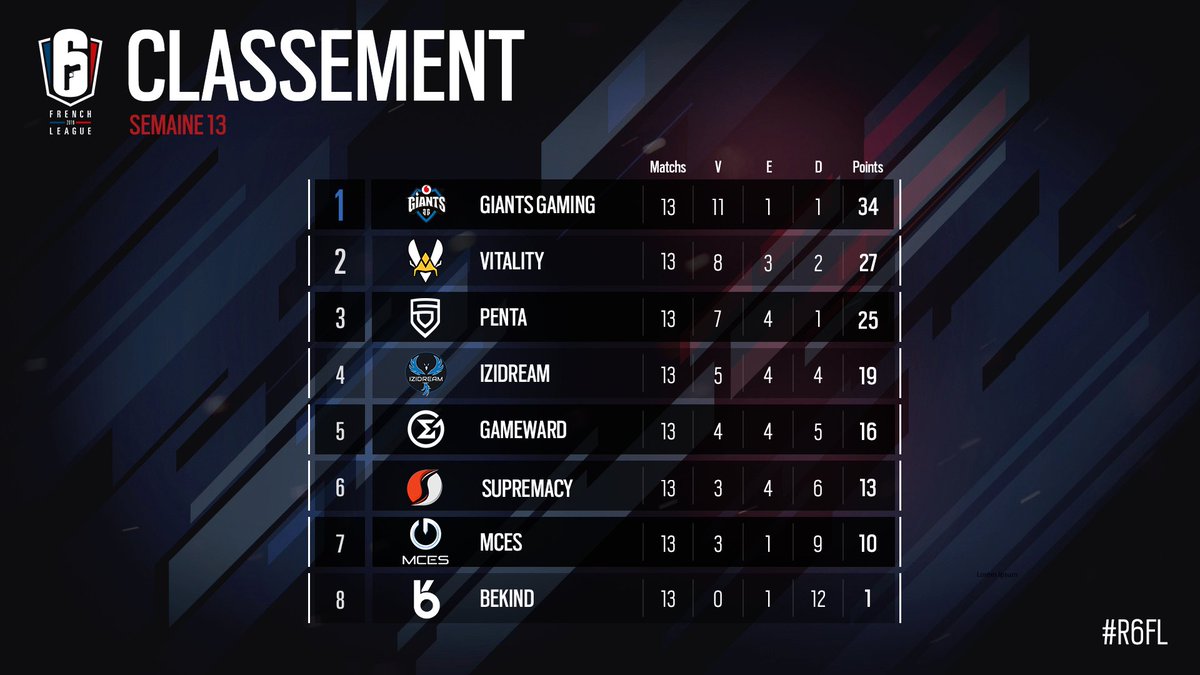 PG Nationals - Mkers Marks their Territory Against Samsung Morning Stars
After an impressive start to the season in week one, last week saw the key matchup between the reigning champions of Mkers and the possible new challengers of the Samsung Morning Stars in which Mkers certainly showed who's boss.
The game started off extremely poorly for SMS as they lost four convincing rounds in a row before Mefisto finally brought out Montagne -- an operator he top-fragged on last week -- leading to their first round win of the map before Mkers closed out the half with another win as Auer's gas grenade shut down and killed SMS's aggressive Montagne.
Going down 1-5 while attacking Villa can definitely be recovered from as SMS showed, taking both the Trophy and Aviator sites before losing a flawless round on the Kitchen/Dining Room objective. At this point, Mkers was up on match point at 6-3 and closed it out thanks to a triple-kill by Alation on Sledge to end the map and gain the three points.
This result was, therefore, SMS's second defeat in two days following their 5-7 loss to Cyberground Gaming (who had just picked up the players of Astro and Sherminator) meaning they fell back to third place with the GoSkilla Academy roster overtaking them. This roster (which saw Katayama join from Cyberground to replace the Notorious Legion-bound player of Falathar between weeks) have so far defeated Notorious Legion and drew to QLASH in week one and defeated both Outplayed and Cyberground Gaming in week two.
These are all good results, but are against the four teams at the bottom of the table at the moment meaning their upcoming games against Mkers, IGP, and SMS over the next week and a half will be key to figuring out if they are real challengers to Mkers or not.
ESL Benelux League - FACT Overtakes Horus
To begin the week, Trust surprised no one as they defeated the sixth-placed team of Stage5 Gaming, 7-1, before we saw two close matchups between the two last-placed teams of LAGr Gaming and Aethra Esports, which ended 7-5 to LAGr, and the fourth and fifth-placed teams of Aura Esports and ECV esports, which finished 7-4 to Aura. Finally, capping off the playday we saw the weekly highlight as FACT Gaming and Horus Esports played off, with the winner taking second place.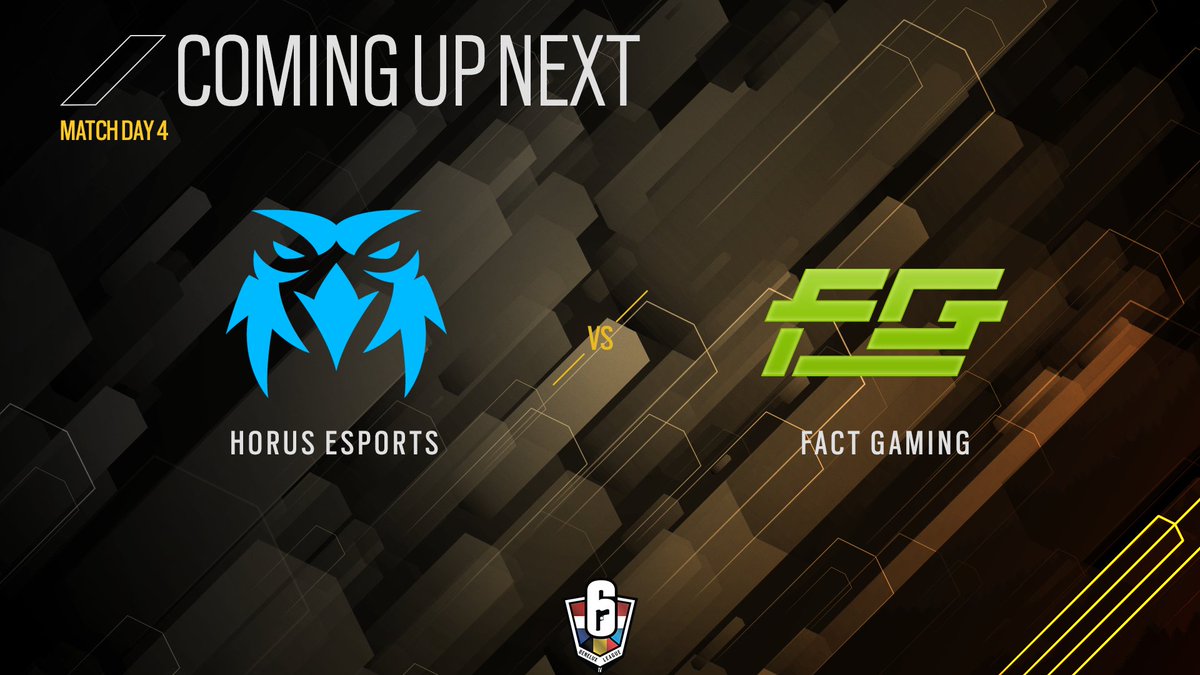 The matchup started with FACT taking three rounds running as they successfully attacked Clubhouse's Bedroom, CCTV, and Church objectives before Horus finally got on the scoreboard despite a triple kill by Xoogle on IQ for FACT. FACT responded to this by increasing their multi-kills by one as Prophet secured a 4k on Zofia before a flawless round ended the half 5-1.
The second half started off with Horus winning two rounds thanks to a triple kill by Kabouter and a 1v1 victory by Hixcap over Spordos before two late attacks failed and FACT won two more rounds, ending the map 7-3. Prophet and his 2.0 K/D was by far the highlight of the game as he lifted his team above Horus in the table to take second place behind Trust.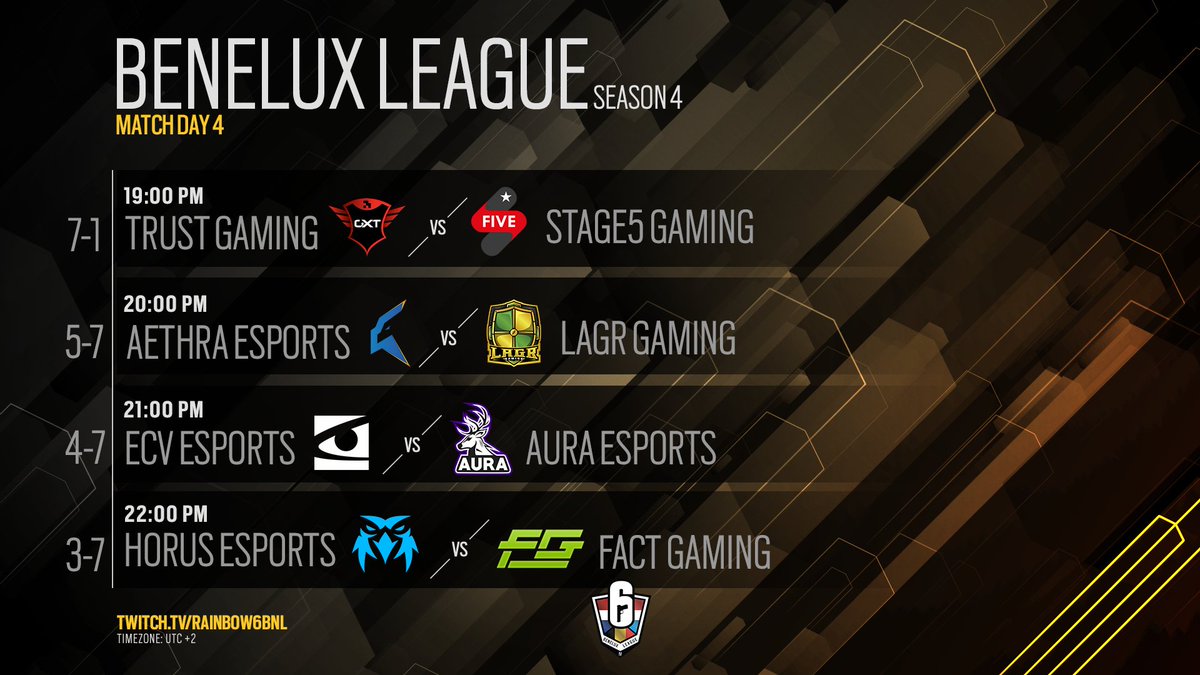 Elsewhere in R6 - The Russian Major League, the Canadian Nationals and the British Premiership
Firstly, the Russian Major League this week saw the biggest matchups of its season -- forZe vs Team Empire. These teams ranked first and fifth in the world right now played on Clubhouse on Tuesday which saw Dan achieve 16 kills to just 7 deaths and eventually came down to a 1v1 to win Empire the game:
The Canadian Nationals, saw its finals this weekend at EGXL in Toronto as Team Canada and the ex-Pro League players of EvlWaffle, Bryan, and Jarvis lifted their fourth title in a row, now putting their LAN win record up to 13 map wins and zero losses. =
Finally, the ESL Premiership saw its league kick off with play days on Wednesday and Thursday as Na'Vi aims to win its third title in a row with their main opposition, Team Secret, no longer participating. So far with two out of seven playdays played, Na'Vi and I'm with the boys both sit with two wins, Audacity Esports and Wind and Rain both have two defeats, while MnM and Fierce sit with a win and a draw and Sonny Carries and Exillium have one draw and a defeat.
Next Week's Action
The five must-watch games outside of the Pro League over the next seven days are:
Rise Nation vs Obey Alliance

in the NA Challenger League today at 20:00ET

Mkers vs GoSkilla Academy

in the PG Nationals on Tuesday at 22:00CEST

Evil Geniuses vs Disrupt Gaming

in the US Nationals on Tuesday at 20:00ET

Team MCES vs Izidream

in the 6 French League on Wednesday at 18:00CEST

BDS Esports vs forZe

in the EU Challenger League on Friday at 18:00CEST
---
For more updates on all Siege action, keep an eye out here at SiegeGG and follow us on YouTube and Twitter.