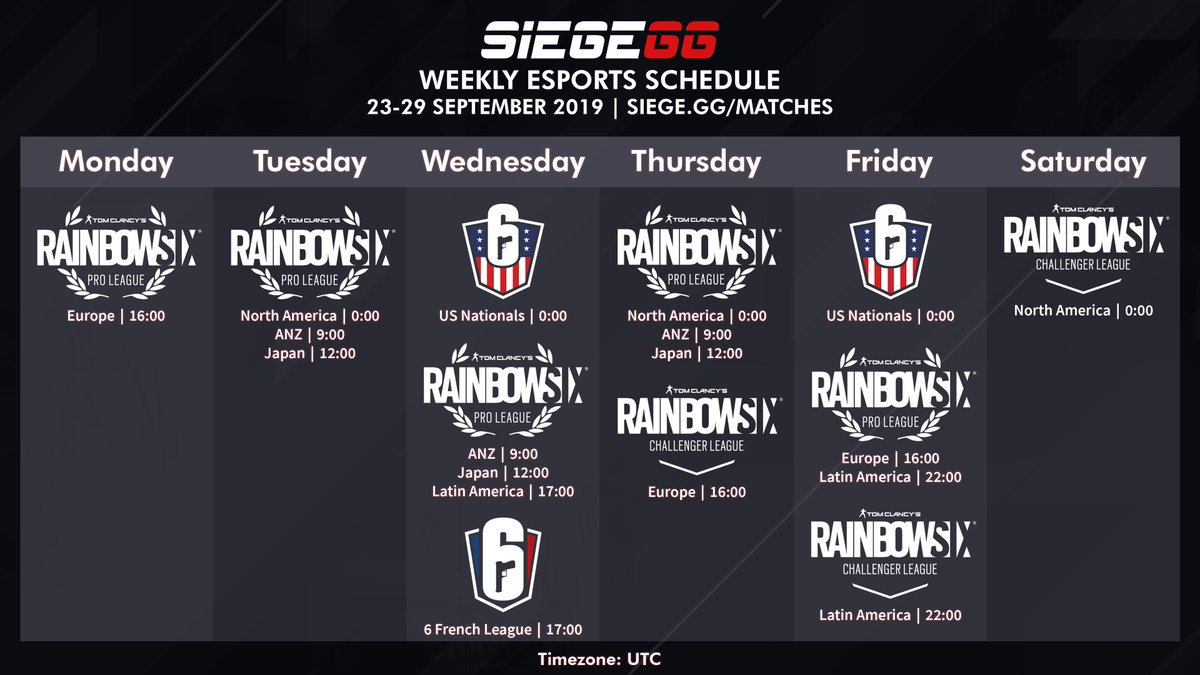 Jump to:
---
Europe
Day 8
The first games back on Monday saw a number of interesting matches, as a few of the struggling teams from the first half of the season showed some bite. The matchup of Team Empire vs PENTA, in particular, surprised many as their debut Pro League game with Janis "Janixs" Linins went better than anyone predicted.
PENTA had already previously defeated Empire this time last season just after dan joined the team but with a fall in their form in Season 10 as well as departures of both a player and coach from the team in July, it seemed unlikely they'd be able to repeat this success. The match started, however, with a very rusty looking Empire instead with the team stalling out and running out of time on their attacks for the first two rounds before a quick roam clear and execute led to them drawing the scoreline on Kafe. The half eventually ended in a 3-3 scoreline in which, while PENTA as the defenders should be expecting to come out ahead, would definitely have been happy with this considering their opponents and considering the massive 4k their new pickup of Janix achieved to force the draw.
The second half was a very different game as the rounds were anything but slow. We saw a flawless round by Empire come out early on followed by three 1vX situations -- a 1v1 by RevaN and two 1v2s from Dan -- and two more 4ks by Dan and RevaN once again. All these clutches added up to make an incredibly close game that saw PENTA go up 6-4, and it looked like the underdogs would take victory. However, they simply could not close it out as they lost two separate 1v1s on map point to concede the draw.
Ultimately, while PENTA couldn't get the win or the two extra points they desperately need to escape the relegation zone, this was a very good showing for them and for their "new" player which bodes well for their chances throughout the rest of the season. As for Empire, this loss meant they lost their first place position for the first time in their Pro League history as the Vodafone Giants jumped ahead of them.
Elsewhere in Europe, Natus Vincere surprised many by trouncing their current rivals of Team Vitality 7-1 in a victory they credited to their new analyst of Cyril "jahk" Renoud, while GiFu Esports almost caused a shock of their own as they pushed the Giants to a 7-5 scoreline. Missed the action? Watch the highlights of the matches on our YouTube channel:
Day 9
On the ninth day of play in Europe, Team Empire were once again part of the game to watch as their post-Six Major Pro League week got worse. The old refrain of "do not take PENTA to Consulate" came to mind once more, referring to the G2 Esports roster under their previous organisation, as the Six Major winners took on the world champions. G2, on the other hand, had been looking very poor of late, having lost to Empire 1-3 in the Grand Final of the Six Major and then to Team BDS and Team Liquid at DreamHack Montreal to crash out in the group stages.
However, it seemed that G2 were on a mission this time. Banning out Smoke after scrims with Natus Vincere had yielded positive results as well as Nokk to ensure that Goga would have perfect vision on cameras and drones when on defense, G2 Esports kicked things off well enough. A dicey but ultimately successful basement take would be followed up by a near-flawless second-floor take before Team Empire would fire back, but G2 would then respond with two more wins of their own. Up 4-1, the Russians looked poised to lose one more after being down two members, but Scyther would not go down without a fight and would secure a 1v2 clutch to cap off a brilliant 4k and keep his team in the game.
Empire would then threaten to tie things up as they opened their attacking half with a near-flawless attack on the second floor, but G2 Esports were looking like their world-beating selves with a combination of luck and skill. The mantle of Echo hero would then be passed onto UUNO, who would clutch a 1v3 before Pengu would remind everyone of his skill with a deft double-kill to move his team onto match point. No comeback would be forthcoming, however, as Kantoraketti would open the final round with a quickfire double and the rest of his team would close things out to give G2 their second 7-3 win in the week.
Elsewhere, Team Vitality managed to hold off a charging Chaos on the comeback train and secure a 7-5 win, while Natus Vincere did the same against GiFu eSports and the Vodafone Giants, too, were pushed to the final round but ran out eventual winners against PENTA. Missed the action? Watch the highlights of the matches on our YouTube channel:
These results mean that G2 Esports, despite their relatively disastrous first half, are still in with a strong shout of qualifying to the Season 10 Finals, as are Team Vitality and Natus Vincere. Team Empire sit somewhat uncomfortably in second place, but the Giants are likely the only ones satisfied, currently in first.
North America
Day 8
While the news that Gomfi and SlebbeN will be unable to play in their debut Pro League game rocked the Susquehanna Soniqs and their fans, most attention was fixed on the next match of Evil Geniuses vs Team Reciprocity as the second and third-seeded teams faced off.
While Evil Geniuses traditionally are seen as the better team, they also usually have a weak spot for Reciprocity, having won three maps but lost four against Reciprocity this year. This was also Modigga's very first Pro League since he replaced Canadian on the lineup, making this a must-watch game for many reasons for fans of North America. The game on Villa saw Reciprocity start off on defence, giving them an advantage they were happy to use, primarily thanks to Skys who secured ten kills in just the first four rounds, including quad-kills on rounds two and four before finally being killed on round five. Once Skys had finally been shut down, however, Evil Geniuses took firm control pushing back to win the next two rounds -- which included a technical ace by nvK -- and end the half in a reasonable 2-4 scoreline.
Evil Geniuses began the second half by winning a round while six players were still alive, thanks to a denial of the plant with zero seconds remaining by Geoometric's Yokai drone, and followed this up by a 1v1 victory by nvK on round eight and a flawless round on round nine to push into the lead 5-4. At this point, Skys had achieved just a single extra kill since he hit ten on round four and Reciprocity were clearly struggling by the lack of explosive firepower coming from him. While his team did manage to take a single extra round, six kills across the three final rounds from Geoo ended the map 7-5 as a number of attacks simply fell short from Reciprocity.
Elsewhere, despite Rampy almost securing a 2.0 K/D ratio against Rogue, and Beaulo achieving an ace of his own against Luminosity Gaming, we saw two draws from the fourth-to-seventh placed teams as they all were adamant to push as far away from the relegation zone as they could with effectively no success. Missed the action? Watch the highlights of the matches on our YouTube channel:
Day 9
On the ninth day in North America, the best viewing was to be found between closely placed rivals Spacestation Gaming (SSG) and Team Reciprocity as Canadian finally begun to find his groove with his new squad. With three points separating the two teams coming into the game, and Reciprocity above SSG, the match was expected to be close, especially with both teams keen to secure a win after disappointing results earlier in the week.
Playing on Border, SSG got off to a good start with Rampy getting three kills to Bosco's two to take the first round despite a defuser plant from Reciprocity. However, Reciprocity would immediately fire back with two wins of their own -- the first of which came on the Customs/Supply bomb site in an odd choice from SSG. That, however, would be almost the entirety of the extent to which SSG would allow their opponents to gain ground against them, going on a tear to win three rounds in a row. Each round would feature SSG heroics -- in the first, Fultz clutched out a 1v3 by simply hanging on for dear life, in the next, ThinkinNade would get four kills, and in the third, ThinkinNade would shut down the attack on his lonesome.
Swapping over to attack, SSG were happy to keep the train going with a near-flawless take of Armory/Archives and then again lost just one member in a repeat attack of the same bomb site. Facing a whopping four match points, Team Reciprocity would find some success going down to Vents/Workshop, with the round win largely coming down to Skys' plant denial, but SSG would comfortably close things out immediately after with another successful Armory take -- this time flawlessly.
Over in the rest of the region, every other game also finished 7-3, with Hyper achieving an incredible 1v4 clutch against Rogue, the Soniqs giving Luminosity a better fight than expected, and Evil Geniuses continuing on their Japan-bound journey by beating Team SoloMid. Missed the action? Watch the highlights of the matches on our YouTube channel:
The results mean that DarkZero and Evil Geniuses remained in first and second, with three points separating them, while Luminosity Gaming leapfrogged Team Reciprocity to go to third. Reciprocity themselves slid two places, falling behind SSG as well despite having the same points by virtue of a poorer head-to-head round differential.
Latin America
Day 8
While gohaN's debut for Ninjas in Pyjamas, Elevate's return to the Pro League and Hugzord's matchup against his old roster were all highly anticipated games, the highlight of play day eight in Latin America was very clearly going to be FaZe Clan vs Team Liquid as the giants of Brazilian R6 faced off for the fifth time this year.
Since these two organisations joined R6, FaZe Clan has been by far the dominant team, having won 15 out of 22 maps they have played (excluding the forfeit victory during Season 9). However, with Liquid being the only team in the region to have won international silverware and having taken the BR6 national title off of FaZe two months ago, there is still a very clear fierce rivalry between these two teams.
Considering this past record and the fact that Liquid didn't even qualify for the most recent Major, this week's scoreline, therefore, surprised many as Liquid seemed determined to push up from fourth place to qualify for their first Pro League Finals since they won the title in Season 7. The game started off with the teams fairly even on Bank, with two multi-kills by Muringa counteracting some very quick pushes by FaZe to put the scoreline at 2-2 before a 4k by PSK1 was followed by an almost perfect defence by Liquid ended the first half 4-2 in their favour.
Across these initial six rounds, while he had no standout individual rounds, S3xyCake had been quietly doing work for Liquid, sitting at seven kills to just two deaths. This figure jumped to double digits as he achieved a three-piece the start of the second half as Liquid shut out FaZe for the rest of the map on their attack. Round eight saw Liquid kill yoona, ion and Astro in a four-second period to end a CEO push, while a "team ace" by Liquid on the next round ended the map despite a triple kill by mav to mark the most one-sided scoreline we've seen between these two teams since Season 1 of the OGA PIT.
This scoreline, therefore, meant that this was, in fact, the most one-sided matchup of the play day as the teams above and below Liquid -- INTZ eSports and Team oNe -- held each other to a draw, NiP increased their lead at the top of the table against Elevate, and wag found victory in his first competitive game in six months. Missed the action? Watch the highlights of the matches on our YouTube channel:
Day 9
Over in Latin America, too, the games were not as close as expected, with the biggest surprise -- and the best gameplay -- to be found between Team oNe and Team Liquid. Both teams had come into the season with high hopes, especially so for Liquid, but had been unable to live up to potential and were looking to really kick on in the second half. Just two points separated the two coming into this match, with Liquid in the lead after their 7-2 win over FaZe Clan earlier and Team oNe's draw against INTZ e-Sports.
Playing on Border, Team oNe would get off to a flier, crushing a hapless Team Liquid defense of the Armory/Archives bomb sites within seconds, but Team Liquid would respond thanks to a well-played 2v5 clutch from NESK and muringa. Team oNe, though, were not satisfied with their inability to close things out and followed that up with three rounds in a row, the last of which was a tense 2v2 to ensure they would finish the half at least two rounds in the lead. Team Liquid would respond, of course, on the back of a well-played double from S3xyCake, but that would be all they would get.
Moving over to the second half, it was clear that Team Liquid just could not find the chink in Team oNe's defenses. Reduct got things started brilliantly, reeling off four kills in no time at all (includingo onto PSK1's Nokk) before being shut down as part of a valiant but ultimately unfruitful S3xycake triple. A near-flawless round would then be produced from Team oNe, before PSK1 would actually get an opening double to put Liquid in the drivers' seat to turn things around, but despite NESK on the Nokk, it would be a Rhze double and a Fallz triple to bring things back and close things out 7-2.
Elsewhere, Ninjas in Pyjamas and MIBR also cleaned up their opponents of Black Dragons and INTZ by 7-2 scorelines, while FaZe Clan gave the newly returned Elevate a second successive defeat. Missed the action? Watch the highlights of the matches on our YouTube channel:
As such, the results mean that Elevate remain stranded with just one point in eighth, while NiP and FaZe continue to run away, being the top two. Team oNe leaps above Team Liquid to claim a distant third, and MIBR reduces the gap to sixth-placed Black Dragons to five points, who themselves are right behind INTZ.
Must-Watch Matches Next Week
Next week, keep an eye out for what could turn out to be season defining matches such as Team Vitality vs G2 Esports and Team Vitality vs Team Empire as the teams fight to make it to Japan in Europe. In North America, Luminosity Gaming face a stern test in the form of DarkZero Esports in their pursuit of the Season 10 Finals as well, while in Latin America, the young guns on Team oNe go up against the league leaders Ninjas in Pyjamas and FaZe Clan in two challenging encounters.
---
And so, that marks the roundup for this week's Pro League games across the NA, LATAM, and EU regions. Watch out for our APAC roundup soon as the region closed out its online Pro League segment for the season and prepares for the APAC Finals, and check back here at SiegeGG for more Pro League coverage.