Jump to:
Six Major 2019
This week we saw the announcement of the upcoming Major's groupings and schedule as we near the second biggest event of the year!
First came the groups on July 30th which, compared to previous events, have been met with fairly few complaints with each group likely to be highly contested: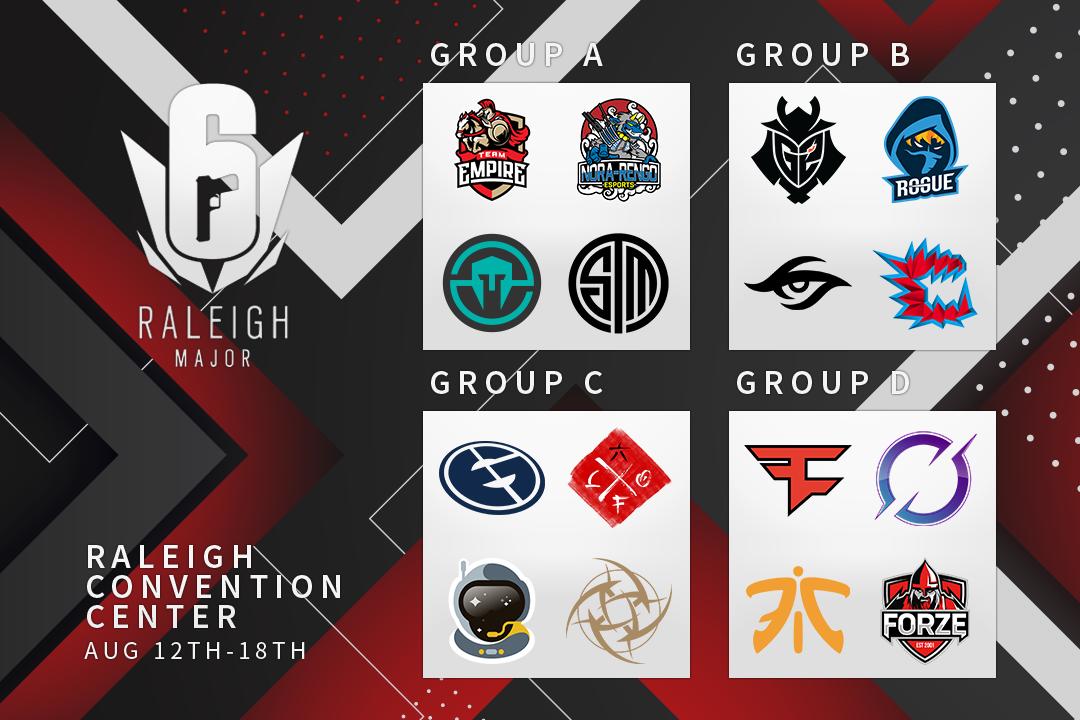 Also on that day, we learnt the full lineup of talent for the event which has the notable exceptions of Matt Andrews and Devmarta. Replacing Matt, the usual stage host for R6 events is Goldenboy who in the last month alone hosted both the Fortnite World Cup and the Apex Legends EXP Invitational, while ramz and Velly return to the analyst desk after a strong US Nationals appearance in place of Devamrta.
Mexican Championships
The Campeonato Mexicano Season 1 Finals took place this weekend with a $500,000MXN (~$26k USD) prizepool as a best-of-five determined the best team in Mexico.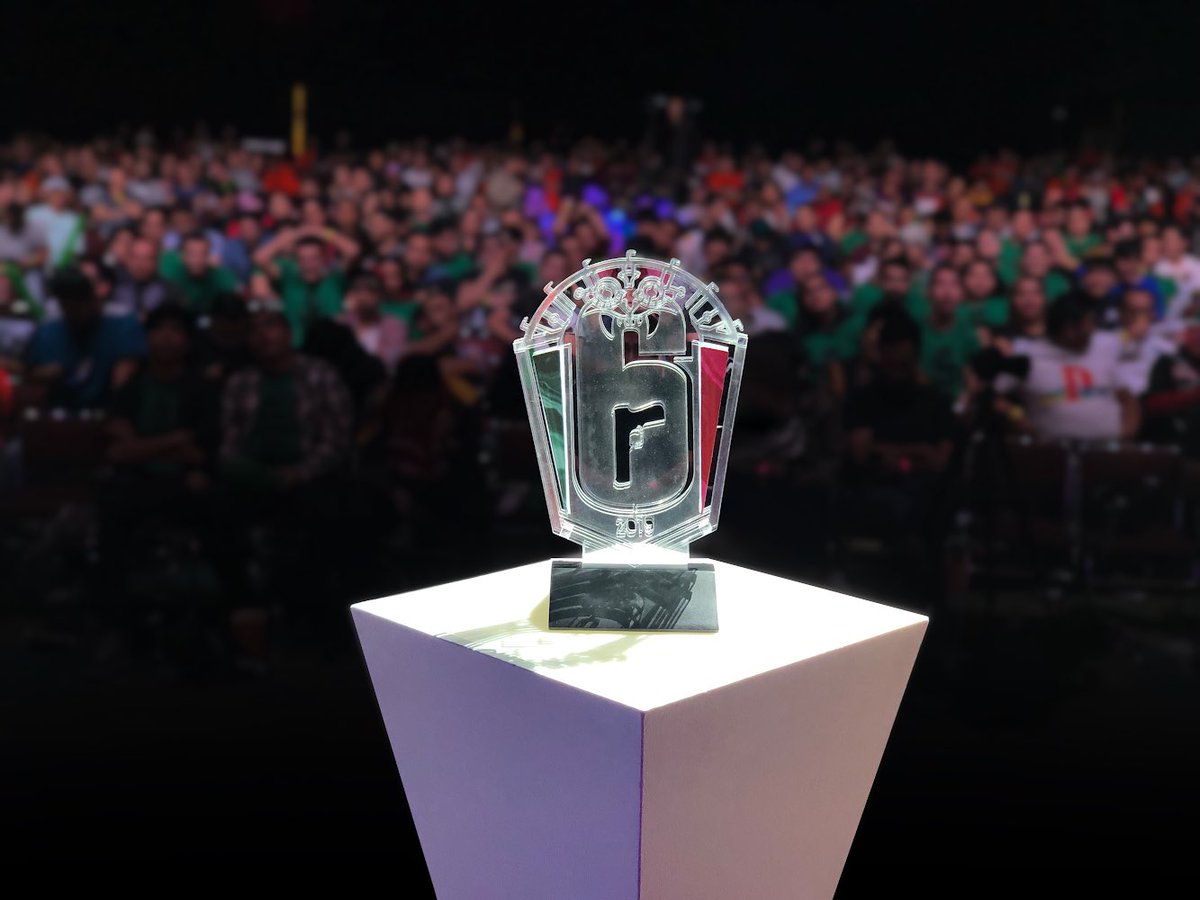 The regular season saw each team play in a double-round robin, best-of-two map format similar to that in the BR6 league culminating in a playoff bracket with the top four teams to decide which two would be attending the LAN Finals at the World Trade Center in Mexico City. This format took a total of ten months and ended with Infinity Esports going undefeated with a 11-3-0 win-draw-loss record making them the clear favourites for the title. Joining them at the finals was Atheris who narrowly defeated Anáhuac Esports in the league only to smash them 2-0 in the playoffs, however, they had lost both their matchups against Infinity 2-0 making them the clear underdogs.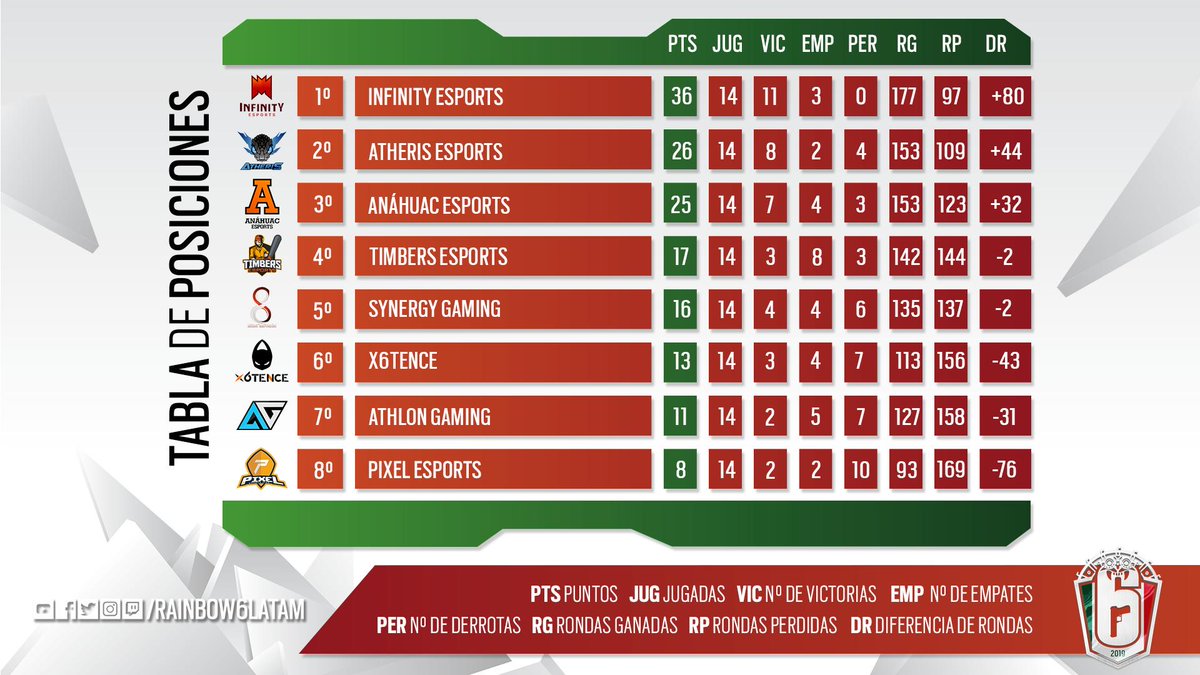 This best-of-five was a real marathon of a game going the full distance and ending in the second-longest game in R6 history behind just last week's BR6 grand-finals at 57 rounds. Map one started as we expected with a 7-5 victory on Consulate before Atheris came up huge on Clubhouse dominating their opponents 7-1 to prove that this was going to be a real contest.
Map for @AtherisEsportsT and @Kef_c1 is crowned as MVP. This final is on fire!
We saw a repeat of this happen once again for maps three and four as Infinity took the next map in another 7-5 scoreline before Atheris took Villa in another one-sided map, 7-3. At this point, we entered map five of Coastline, the closest map we've seen in years of tournament finals. The game started with Atheris going up 5-2 after a very successful offensive half before Infinity mounted a comeback on their own attack as they won three rounds in a row before taking it to overtime on the deciding map.
In what is the closest end to a tournament I've ever seen, the game not only went to the final round but all the way to a 1v1 to decide the title after 10 months of games. InfinityG7's kill on Gabo meant Infinity Esports claims the national title after a dominating regular season to cement themselves as the best R6 PC team in the country!
Korea Cup Half-Year Finals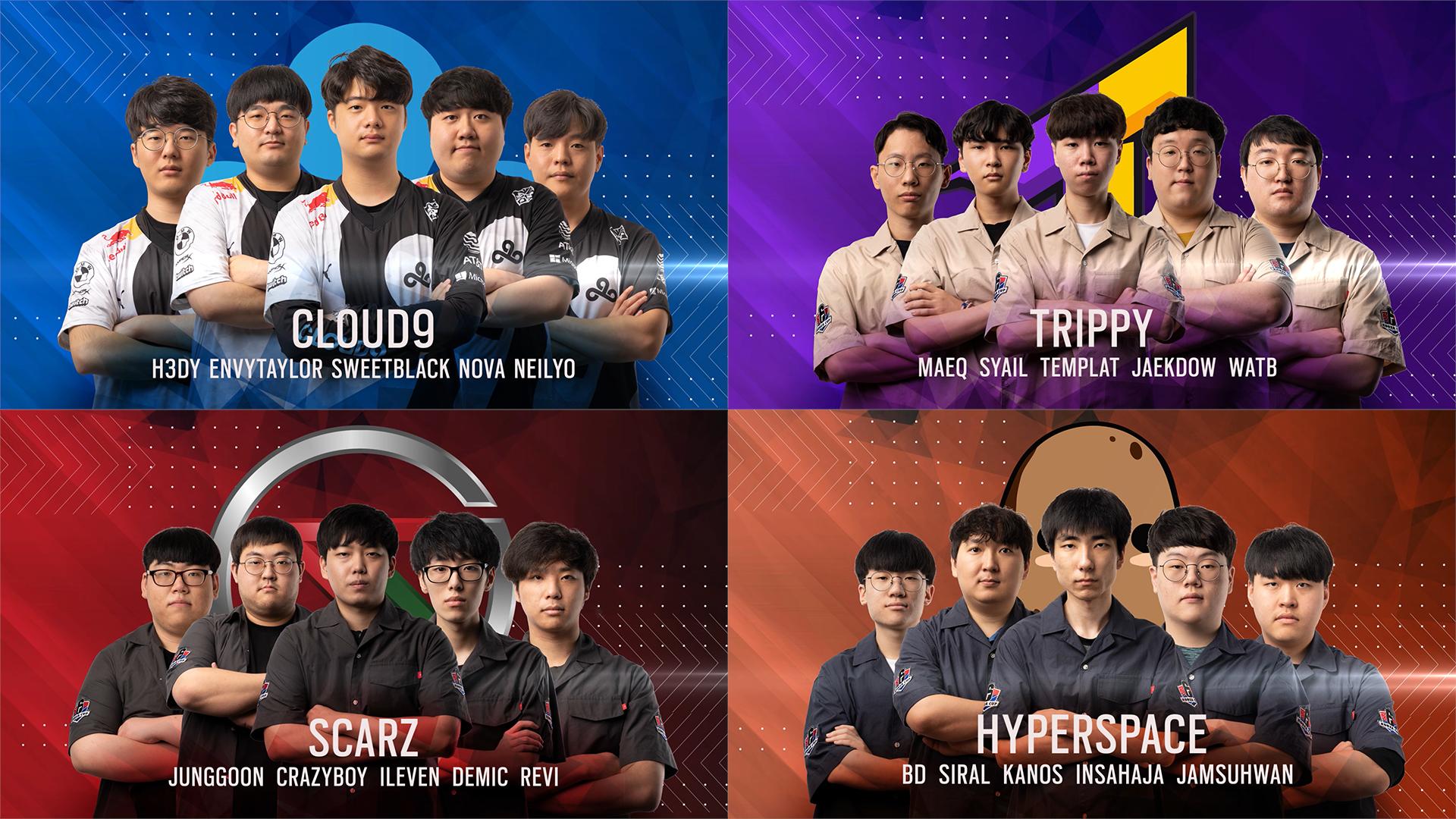 Over in Korea, the Korea Cup 2019 got it's Half-Year Finals underway on the 3rd of August, broadcast on the Rainbow6KR Twitch channel. Four teams headed into the fray to fight for a total prize pool of ₩10 million (US$8,200) -- SCARZ, TRIPPY, HyperSpace, and the heavyweight favourites of Cloud9.
Playing in a single-elimination, Best-of-Three format, the first semi-final saw TRIPPY take on a very different SCARZ lineup than what had been seen at the start of Season 10, with yass replaced by JungGoon after Fah0N had already been replaced sometime during the Pro League season. SCARZ, as expected, ran out 2-0 winners, but were pushed to the third overtime round on Villa before swiftly taking Kafe 7-3.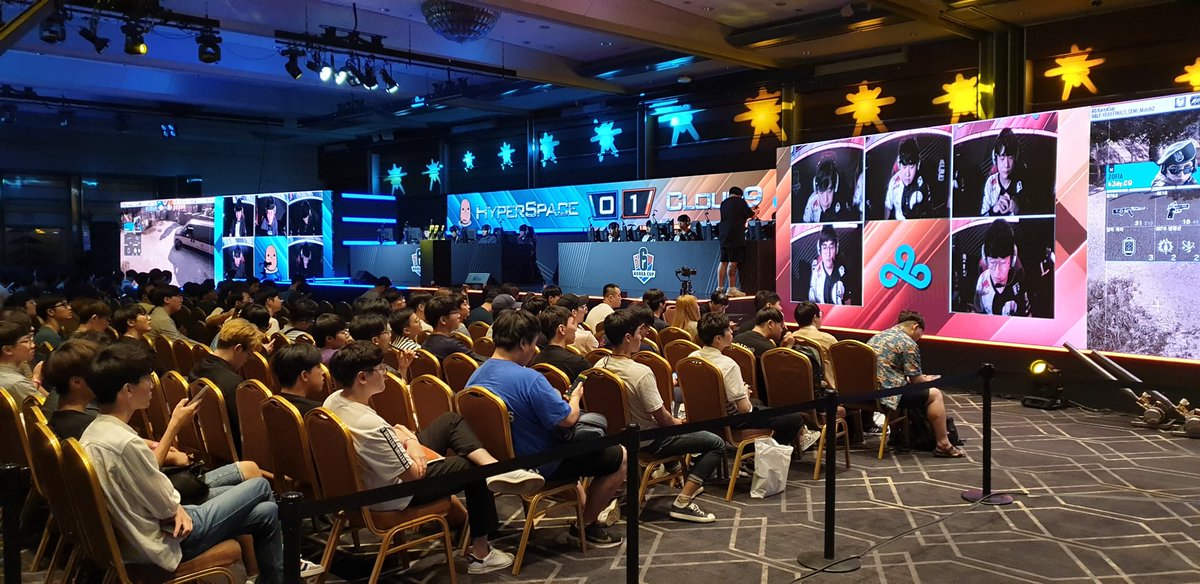 Cloud9 then kicked off the second semi-final and hardly seemed to break a sweat, first crushing HyperSpace 7-2 on Coastline and then cleaning them up on Villa with a 7-1 drubbing.
Over in the grand final, SCARZ and Cloud9 headed to Border, but it was once again little more than a procession for the three-time Major participants as they secured it 7-3. With SCARZ then taking Cloud9 to Kafe, some might have hoped for a tougher game for the defending Korean champions given SCARZ's win on the map against TRIPPY, but it was not to be. Cloud9 hardly had to work for their 7-2 win as they took the map and the series to grab the ₩5 million (US$4,100) for the winners.
6 French League
This week saw play day 7 of 14, the final one before the mid-season break. Unfortunately for PENTA, however, they didn't realise this and assumed the break started at the same time as the Pro League season and had booked holidays for this week forcing them to forfeit their game against Bastille Legacy, breaking their undefeated record in the league.
Nevertheless, elsewhere in the league, we did see three highly anticipated games as MCES and Oplon, the two bottom-placed teams in the league, faced off and both the mid-league challenger teams of GameWard Team and Supremacy played the Pro League sides of Vitality and Looking For Org.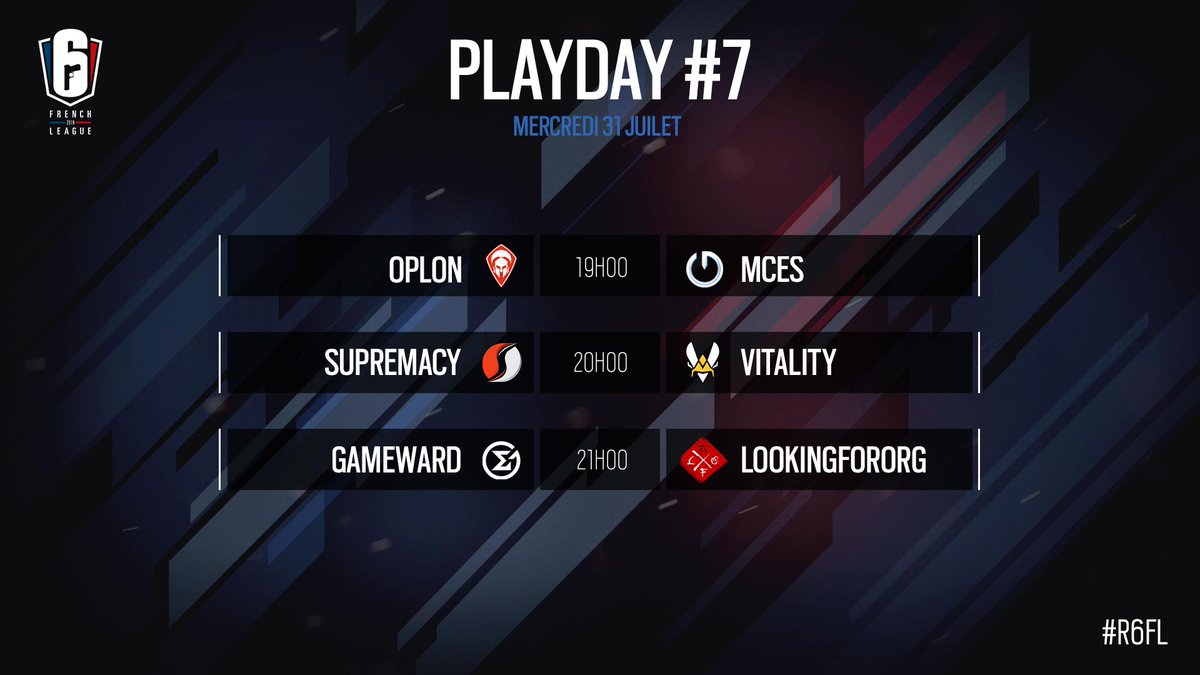 First came Oplon vs MCES on Coastline with MCES on defence which was a bit of a mess with a teamkill by ZephiR onto Lion ending the round after a botched execute, however, a quadruple kill by Lion on round two kicked off a winning streak for the Challenger League contenders. The team went on to win four rounds running in relatively one-sided matchups before Oplon managed to put a second round on the board with mLLW on Zofia managing to clear up the MCES's final defensive round of the match.
MCES pretty quickly pushed themselves up onto map point at 6-2 after two quick offensive wins onto the Hookah/Billiards site before Oplon moved away, got a victory in the Kitchen before returning to Hookah and getting a victory despite a triple kill by RaFaLe. Unfortunately for them, however, this effort was in vain as MCES kicked it back it into gear on round 12 and took the three points as Lion and ZephiR got quick double kills to leave Legendz in an unwinnable 1v4 situation.

The next game was less of a competition as Supremacy and Vitality -- historically the biggest names in French R6 -- faced off. After last week's official warning to VItality for their "disrespectful behaviour" during games, Vitality took this game seriously and gave us a performance we expect of a Pro League team. Round one ended in an flawless round ace from BriD which gave us an immediate view of what to expect throughout the map. In the end, Supremacy won just two rounds -- round three thanks to two double kills from Poseidon and Djiz and round six as Alive waited out the clock to win a 1v1 on time -- ending the game 7-2.
Finally, we had Looking for Org vs GameWard Team which was the very first-time Liven has played against his previous team from back when it was known as Millenium. The game certainly didn't go into their favour as LFO continued to impress any potential organisations by shutting down one of top up and coming rosters in French R6. Risze and AceeZ, in particular, stood out as they went 13-4 and 10-5 while none of GameWard went positive as the rounds LFO won were very one-sided. GameWard did manage to get a few rounds, however, with a 3k by fRYKY leaving risze in a 1v4 on round four while risze almost came back from a 1v3 situation on round 8 but the map was always very clearly going to LFO with it eventually ending 7-3 in their favour.
This, therefore, leaves LFO ending the first half of the season with a narrow lead at the top of the table ahead of PENTA and then Vitality. At the bottom of the table, meanwhile, we have Team Oplon who have yet to get a single point across seven games while fourth to seventh is completely to play for going forward: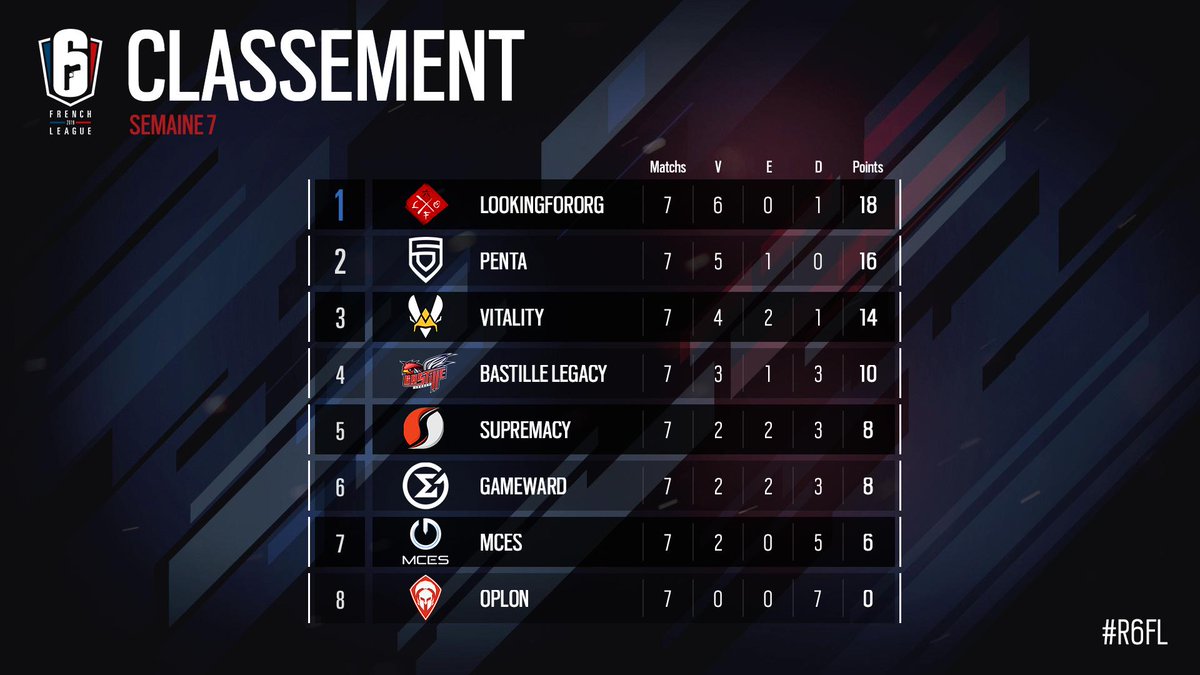 Elsewhere in R6
With the Six Major quickly approaching SiegeGG have been interviewing all the teams in attendance with the following out now:
---
These are the biggest and most interesting matchups this coming week across the secondary-level tournaments around the world. Keep an eye out for more SiegeGG coverage of all levels of Rainbow Six, including next week's Six major and the subsequent Minor at DreamHack Montreal next month!