As APAC has grown, so has the quality and the hype around each LAN event, and the Six Major Raleigh APAC Qualifier LAN is no exception. Scheduled to be played from 10AM AEST (GMT+10) onwards on the 20th of July, with broadcasts in English, Korean, and Japanese, here's our preview of the event.
Jump To:
Teams
Four teams will be in attendance, with each having won their subregion's online qualifier.
ANZ
0RGL3SS: EmoRin, Derpeh, Ethan, Diesel, NeophyteR, syliX (Coach), Fluxx (Coach)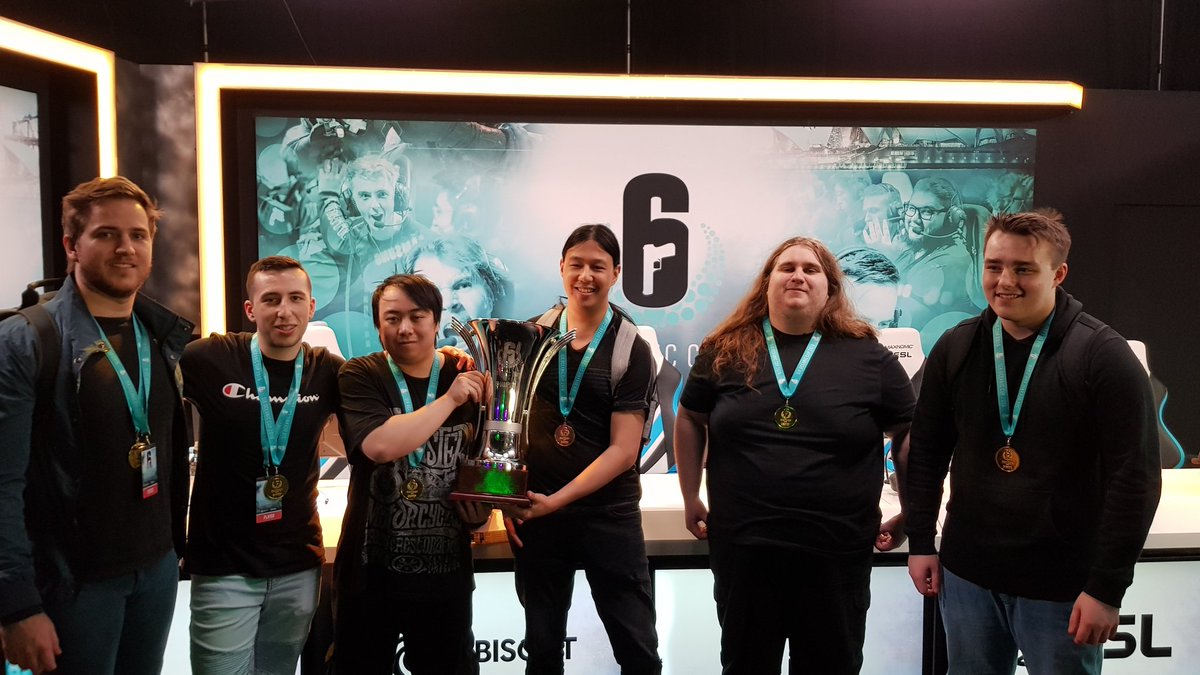 From Australia and New Zealand (ANZ) comes 0RGL3SS, a team that first began stretching their legs at the Six Major Paris Qualifier LAN a year prior, and has since made it to every single APAC LAN event, whether it is the APAC Finals or a Major Qualifier. However, the team has never won a single game at an APAC LAN event, though they got within one round of doing so at the Season 9 APAC Finals.
The team has had a stellar Pro League season and Six Masters group stage run so far, and is placed second and first, respectively. Most recently, the team saw Joe "JoeyG" Lanciana retire from the game, paving the way for the return of Daniel "NeophyteR" An after he had left the former Athletico Esports squad to join Fnatic in Season 7 of the Pro League.
Japan
Cyclops Athlete Gaming: Shokei, Anitun, SuzuC, BlackRay, gatorada, XQQ (Coach), NK (Analyst)
Flying in from Japan will be Cyclops Athlete Gaming (CAG), a team that has only recently begun making waves in the scene, starting from their excellent Season 9 campaign that saw them get to the APAC Finals after finishing just one point behind NORA-Rengo. While the team was defeated by Fnatic in their first-ever offline game, they are not to be underestimated.
Their Season 10 Pro League campaign has been going along without much of a hitch, having won seven maps and only drawn one out of the eight played. Prior to the start of the season, after the dissolution of Sengoku Gaming Extasy, they picked up Hideki "gatorada" Nishida and Takuma "SuzuC" Nakajima to give a boost to their LAN chances, and come into this event with a lot of confidence.
Korea
Cloud9: EnvyTaylor, Neilyo, SweetBlack, h3dy, Nova, SummerRain (Coach)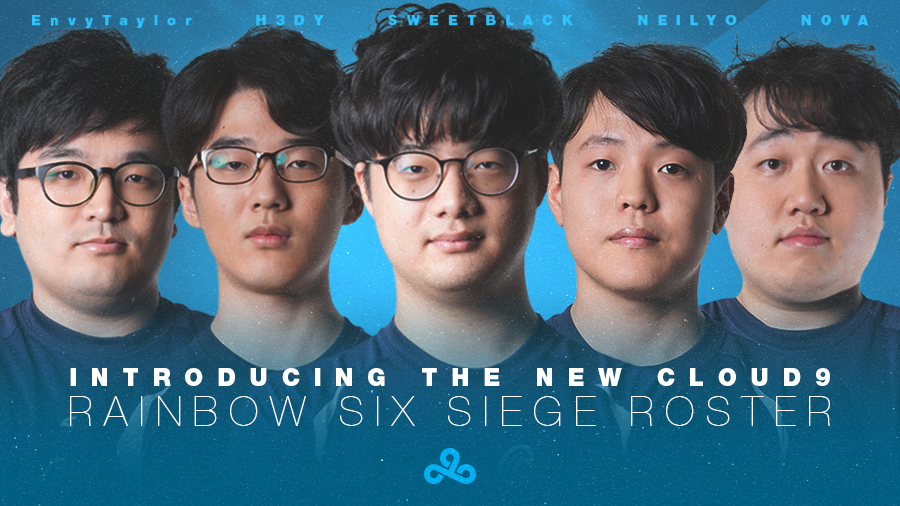 Nearby, but not so far away will see the Korean representatives of Cloud9 attempt to continue their impeccable Major qualifier form that saw them take down the favourites of Aerowolf and FAV Gaming at the Paris Major Qualifier LAN and Six Invitational 2019 Qualifier LAN, respectively. Cloud9 also attended the Six Invitational 2018, then known as mantisFPS, and will be aiming to keep their Major appearance streak unbroken.
The team needs little introduction, having featured at countless international events, but while they regularly crush local Korean teams in the Pro League and Korea Cup, their results at DreamHack Valencia are worrying. With the quality of opposition equal at this APAC LAN, if not better, Cloud9 may be in for a rough time that may see them miss out on a Major for the first time in their history.
SEA
Aerowolf: Lunarmetal, HysteRiX, Ysaera, MentalistC, SpeakEasy
Last, but far from least, is the Southeast Asian (SEA) team, Aerowolf. Dubbed the "gatekeepers" of APAC by every team in the region, they are feared for a good reason despite their lack of recent success. Having never qualified to an international event since the Six Invitational 2017, the team suddenly turned up at the Season 9 APAC Finals, crushing Cloud9 and nearly scalping Fnatic as well.
Unfortunately, their form did not continue on into the Allied Esports Minor, where they had been invited, and they crashed out without a win. Since then, though, a major role shuffle has seen them hit their stride and then some, having defeated Xavier Esports -- previously the undisputed top SEA team -- for the first time in almost a year, and that too by a score of 2-0 twice in under a week, a feat that they had never achieved before.
Format and Schedule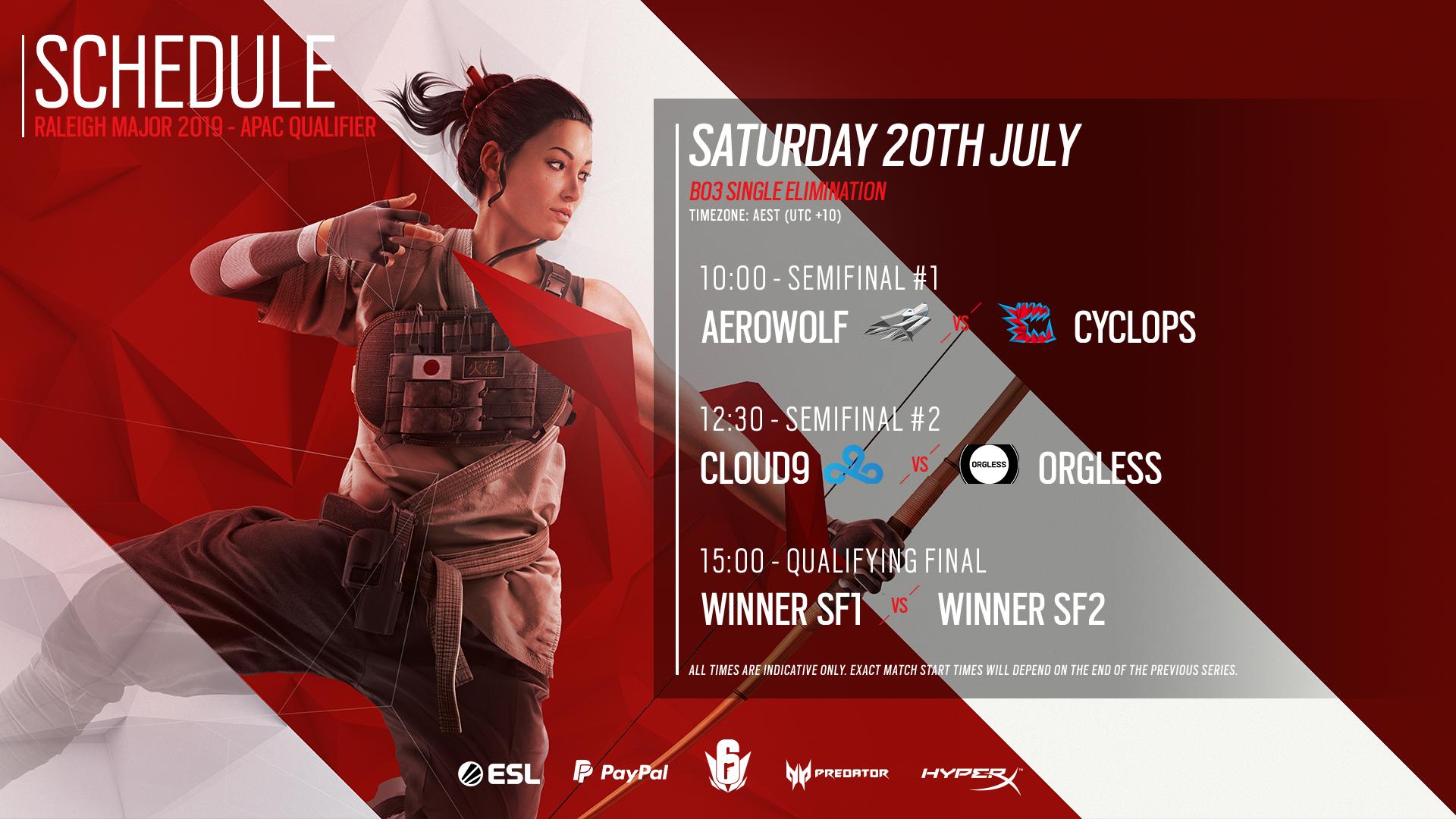 With four teams in attendance, the Best-of-Three, single-elimination format will feature just three games played across a single day.
In the first semi-final, Aerowolf will take on CAG in what is to be an excellent matchup, with Border a map that is likely to be played given each team's prowess on the map, having defeated Xavier Esports 7-2 and GUTS Gaming 7-0 there, respectively. With Aerowolf preferring a more methodical and prepared play style, it will be a treat to see CAG's free-flowing, frag-heavy play style against them.
Following that, 0RGL3SS will take on Cloud9 in what should also be a top-drawer match, with NeophyteR's red-hot form likely to be a lynchpin in his team's strategy to take down their esteemed Korean opponents. Cloud9, on the other hand, will be served well by falling back to what worked for them previously, though some shakeup is definitely to be expected given their spectacular failure against Aerowolf at the Season 9 APAC Finals and at DreamHack Valencia.
Finally, closing out the day will be the Grand Final matchup -- the one that matters, the one that will decide which team out of these four will join Fnatic and NORA-Rengo at the Six Major Raleigh next month.
Casters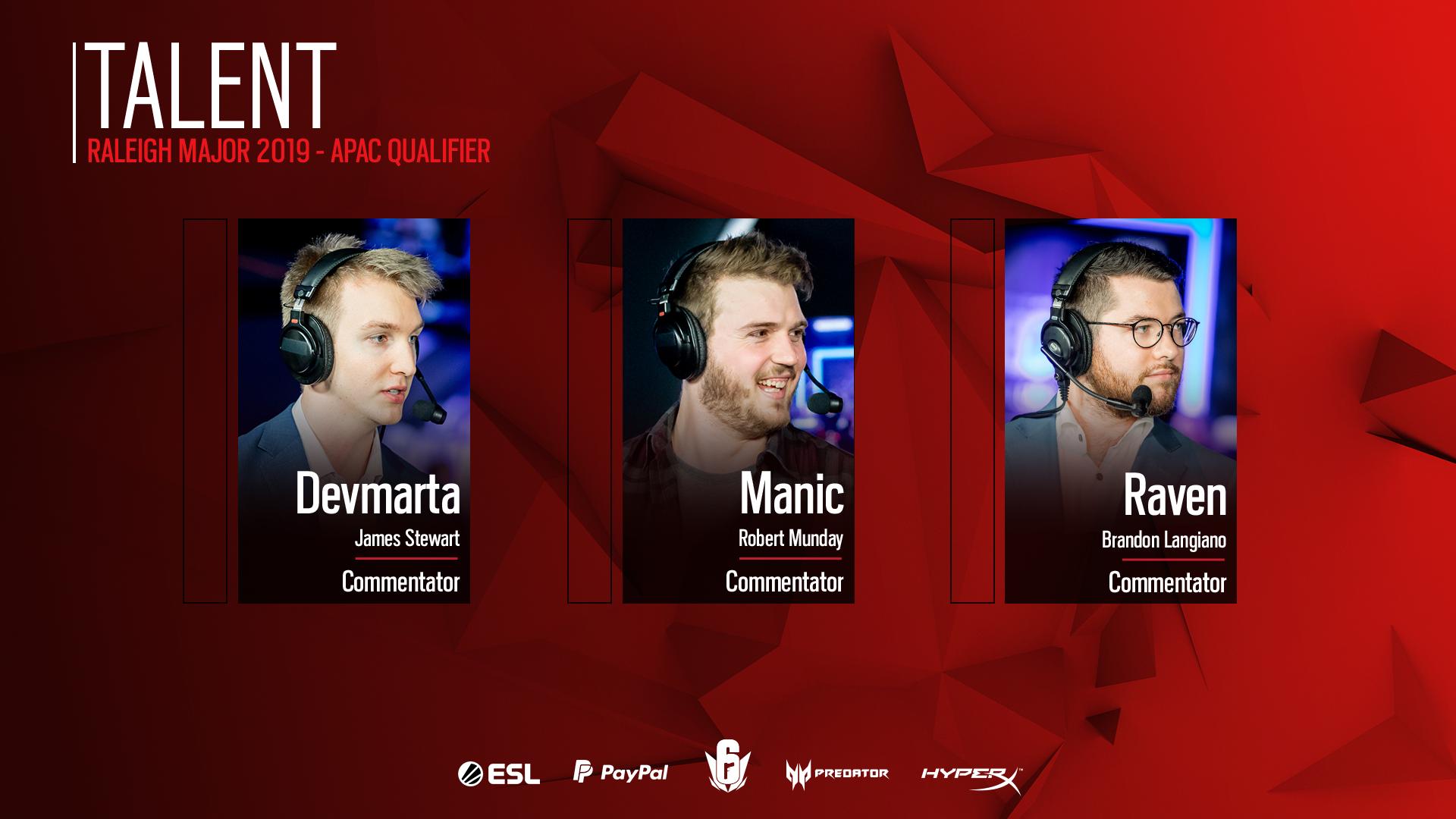 The English broadcast will be brought to you on the Rainbow6 Twitch channel by James "Devmarta" Stewart, Robert "Manic" Munday, and Brandon "Raven" Langiano.
On the other hand, Kim "Aqua" Do Kun and Park "baganeol" Han Eol will be casting in Korean on Rainbow6KR. Finally, the Japanese audience will also be catered for on Rainbow6JP, with Kazyua "Okayama" Okayama, Toshiaki "Frieda" Kubota, Tomohisa "tomozo" Yamano, and CAG's analyst, Kazunori "NK" Sakamoto, lending their voices.
---
Catch all the action live from the ESL Studios in Sydney tomorrow, starting at 10 AM AEST (GMT+10) on the aforementioned Twitch channels.