As happens every season, the top eight teams in APAC will be coming together, this time in Sydney, Australia, to decide which teams will be representing APAC at the Season 9 Finals in Milan, Italy. Held on the 13th and 14th of April, the event is sure to be a thrilling one, with many changes in APAC following the Six Invitational 2019.
With APAC being such a geographically large region, ping difference necessitate the split into four subregions, which then require an APAC LAN event to decide teams going to any further international event. As a result, time must be allocated for teams to apply for visas and make travel plans -- once for the APAC LAN, and once for the international LAN -- which means that the online Pro League season for APAC must be compressed to conclude a month prior to the other three regions.
Who are the teams?
From Australia-New Zealand (ANZ) we have Fnatic and 0RGL3SS, both very strong teams that will be looking to make it a double-ANZ appearance at an international LAN event for the first time. 0RGL3SS will also be hoping to get noticed by an organisation befitting their level, and sign with them after many weeks under the orgless moniker.
Fnatic: Magnet, Lusty, Acez, RizRaz, Virtue, Speca, Dizzle (Coach)
0RGL3SS: Ethan, Derpeh, EmoRin, Diesel, JoeyMASSA, syliX (Coach)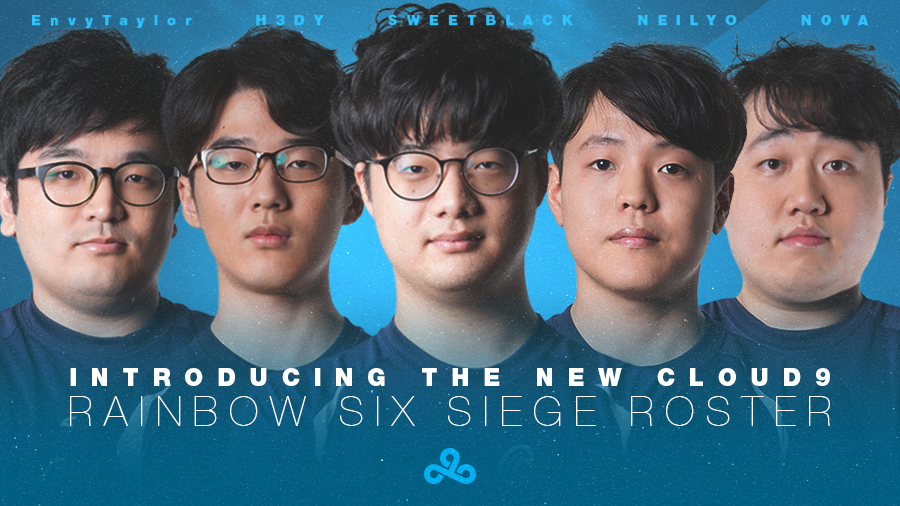 Making their way from Korea are the squads of Cloud9 and Ageless, with the former seeking to get to a second-ever Pro League Finals, and the latter looking to gain some valuable experience, and maybe stun a couple of teams and make it to their first international event too. Many will be looking to Cloud9 putting on a great show, especially after their perseverance was rewarded with the huge organisation signing them a few days ago.
Cloud9: EnvyTaylor, SweetBlack, h3dy, Neilyo, Nova, SummerRain (Coach)
Ageless: Shintaz, Fah0N, yass, Agent, CATsang, Mikelate (Coach)
Hailing from the Land of the Rising Sun, Japan, are NORA-Rengo and Cyclops Athlete Gaming. The former needs little introduction, but all eyes will be on them to see how they recover from losing Yudai "Wokka" Ichise but regaining Takumi "JJ" Iwasaki, while the latter will not be underestimated despite their debut at an APAC LAN, especially after their chart topping seasonal statistics.
NORA-Rengo: JJ, Merieux, Papilia, ReyCyil, Ramu, kizoku (Coach)
Cyclops AG: BlackRay, Shokei, Mocho, tetra, Anitun, XQQ (Coach)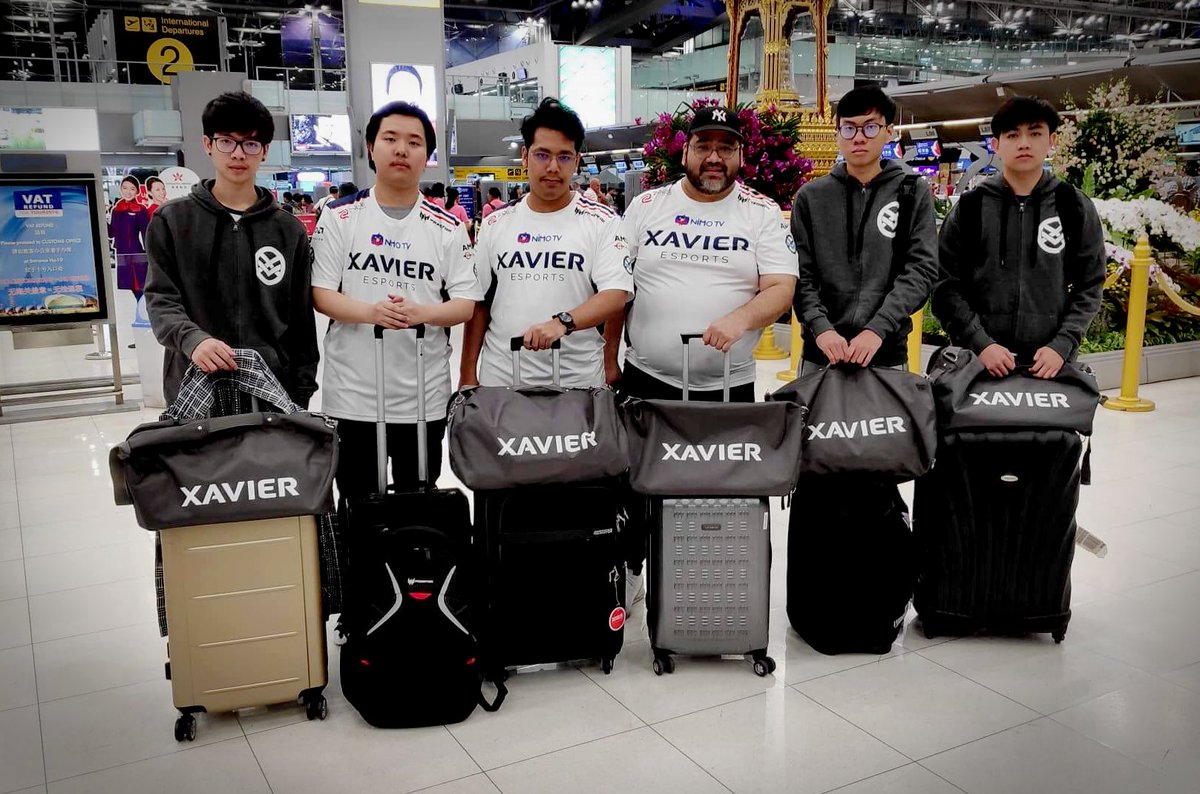 And last but not least, Xavier Esports and Aerowolf represent the Southeast Asian (SEA) region, carrying the hopes of not just Thailand and Singapore, but also the rest of the region. With no SEA team having been to an international event since Aerowolf (then Team Envy) at the Six Invitational 2017, fans will be eager to see at least one team succeed this time.
Xavier Esports: Producerboom, Lycolis, Hajime, HealthcareOG, redsun
Aerowolf: Lunarmetal, Ysaera, HysteRiX, MentalistC, SpeakEasy
What's the format?
As always, the eight teams will be split into two halves in a single-elimination bracket. Four quarter-finals will be followed up by two semi-finals, and the winners of these semi-finals will have qualified for the global Pro League Finals. A Grand Final will then be played to decide the seeding for the two APAC representatives.
What's the schedule?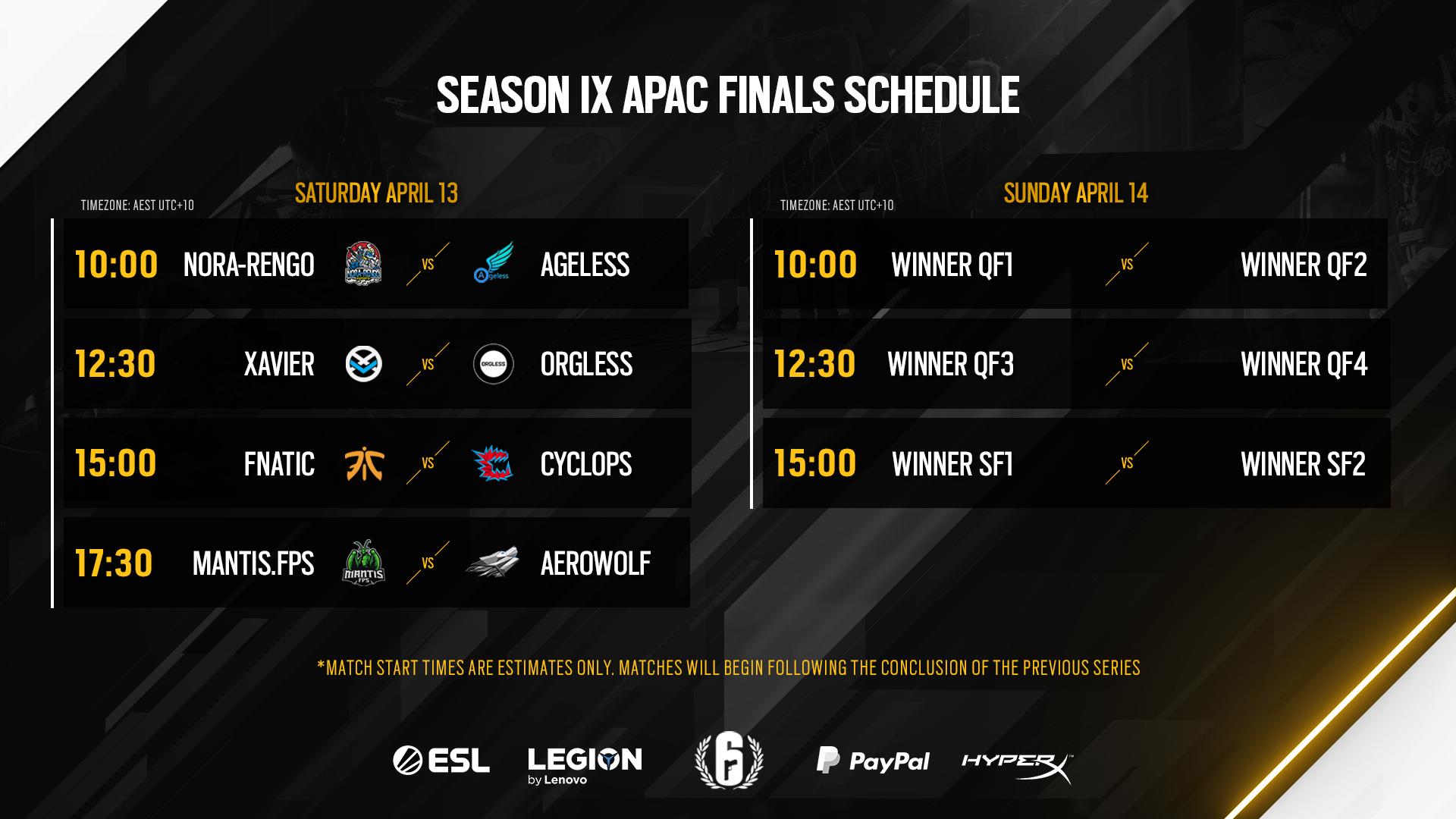 The games will be broadcast on the main Rainbow6 Twitch and YouTube channels from 10AM AEST (GMT+10) each day on the 13th and 14th of April. The quarter-finals will all be played on Saturday, while the semi-finals and Grand Final will be held on Sunday.
The broadcast team bringing the event to your screens include Australian stage host Danny "DK" Kim and desk host Jordan "Elfishguy" Mays. Casting the games themselves will be ANZ Pro League casters James "Devmarta" Stewart, Samuel "Monkeyfist" Royals, SEA Pro League caster Shikhar "InfianEwok" Gupta, and ANZ Pro League team Oddity Esports' coach, Brandon "Raven" Langiano.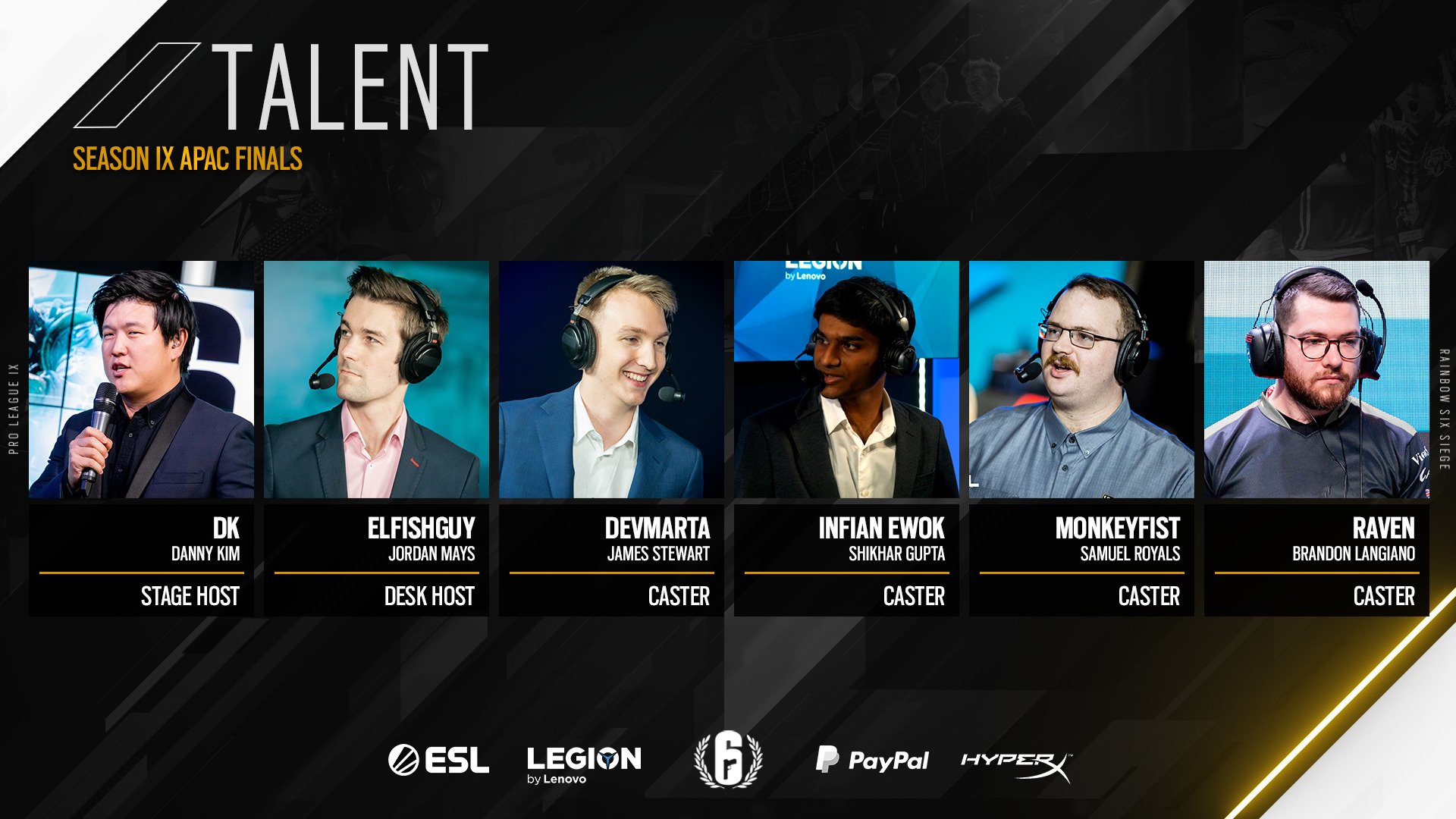 The team will also be supported by observers Alex "Skye" McCallum and Michael "MC" Campagna.
Where can I know more about the teams?
Read up on SiegeGG's interviews with all the eight teams in the links below to know more about how each team is approaching this event:
---
Catch all of SiegeGG's coverage of the event on our Twitter and YouTube pages, as well as right here for daily roundups of the event.