Update:
Announced earlier today, DreamHack Rio will be pulling their Rainbow Six tournament out of their event due to a "deep financial crisis" by the organisers.
Due to the popularity of the Pro League Season 8 Finals and the BR6 playoffs held in Rio de Janeiro last year, Brazil's first DreamHack event was scheduled to include an R6 tournament despite it not offering a Six Major spot to the victors. This was expected to draw in many fans and at least four Pro League teams were scheduled to attend the event, however, the R6 tournament has now been cancelled following a number of financial issues (via ESPN).
---
While DreamHack Rio doesn't offer its victors a spot at the upcoming Six Major in the USA, it will still be a huge event, with at least four Pro League teams in attendance, and over $13k in prize money to be won from the 19th to the 21st of April.
Who is Competing?

Pro League Teams
Each Pro League team was invited to a closed qualifier over the weekend to determine which four will be invited to the main event.
Team Liquid: nesk, ziG, xS3xyCake, Paluh, psk1, Sensi and Silence (their two coaches)
Despite being the most successful team in Latin America, Team Liquid hasn't played a LAN Finals in their home region in around nineteen months, after missing out on both the Season 6 and Season 8 Pro League Finals, and the Brasileirão 2018 Finals. This will now change, as they enter the first-ever DreamHack in the LATAM region as the likely favourites with a huge level of home support behind them.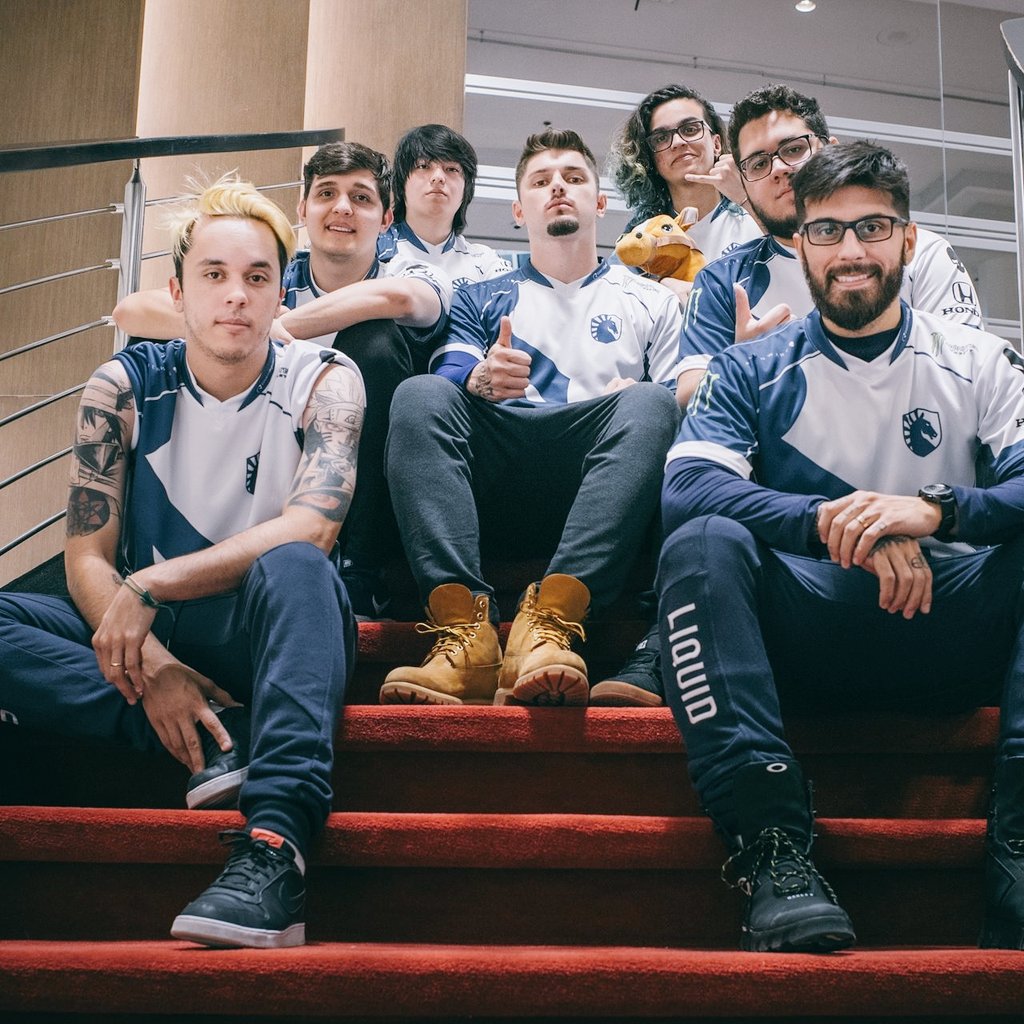 FaZe Clan: Astro, cameram4n, mav, yoona, ion and Twister (their coach)
The second-seeded team in the event, FaZe Clan was practically unstoppable in the latter half of 2018. However, the team has since dropped off in form in both the Pro League, where they sit in fourth, and at the subsequent two Majors, where they failed to progress out of the group stages. They have, however, defeated both Ninjas in Pyjamas and Team Liquid in recent months during the BR6 tournament, where they sit in second place with six victories in eight games.
Immortals: Cyb3r, Novys, Bullet1, MKing and pX
Immortals are consistently one of the very top teams in the LATAM region online, qualifying for the Paris Major, Season 8 Finals, and the Six Invitational 2019. Each time, though, they have failed to perform in a LAN environment. This is clearly an issue leading into the DreamHack event, but with the two new entries of Bullet1 and MKing at the beginning of the season, the roster has looked somewhat revitalised. They have defeated Liquid, FaZe, and NiP across the Pro League and BR6, and were just two rounds away from making it to the Six Invitational playoffs. What's more, they currently sit as the Pro League leaders in Latin America, indicating that they're definitely consistent online, at the very least.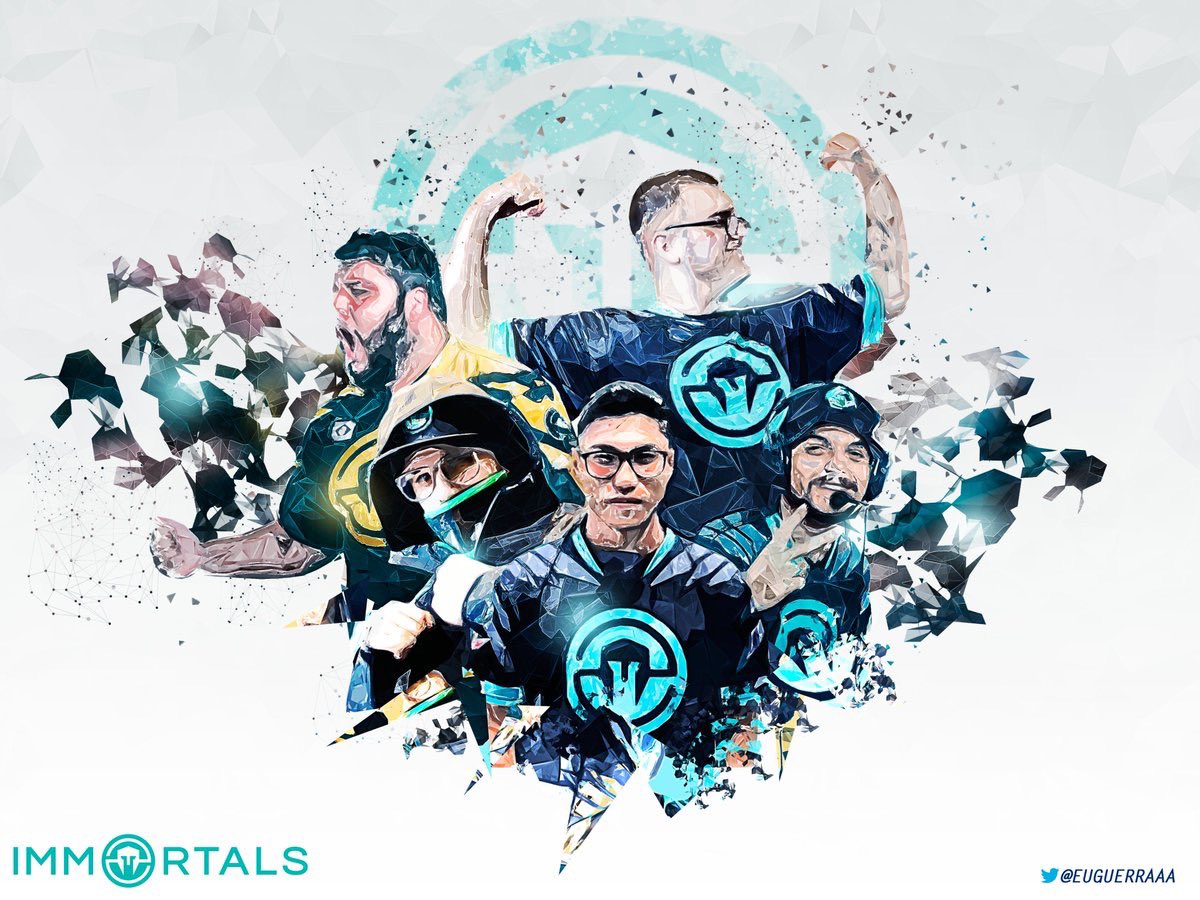 Black Dragons e-Sports: Hugzord, Panico, GdNN1, pzd, muringa and sSeiiya (their coach)
Previously known as Team oNe eSports, this team has always narrowly missed out on the big stages, as they found themselves with a number of third-place finishes in 2018. While they began the season in a worse position than this, they have since cranked into gear following the pickup of pzd and muringa in the mid-season, and are looking quite menacing as we enter Year 4 of R6.
Female Teams
Other than the four Pro League rosters, two all-female rosters have also been invited, following a best-of-one map Swiss qualifier over the last two days.
Brazilian Crusaders e-Sports: Myss1, Lara, russa, Thaii, Ch3rn4, natyy and trak (their coach)
The most successful all-female Siege roster in the world enters this event following straight victories in the qualifier event and their win at the Female Circuit 2018 last September. We spoke to the team's captain, Myllena "Myss1" Almeida to ask what we can expect from her roster at the event:

Firstly, can you introduce your roster to us?
BRC consists of the following players: Myss1, Lara, Ch3rn4, Russa, Thaii and Naty. We practice every day in order to be the first all-female team to play in the Challenger League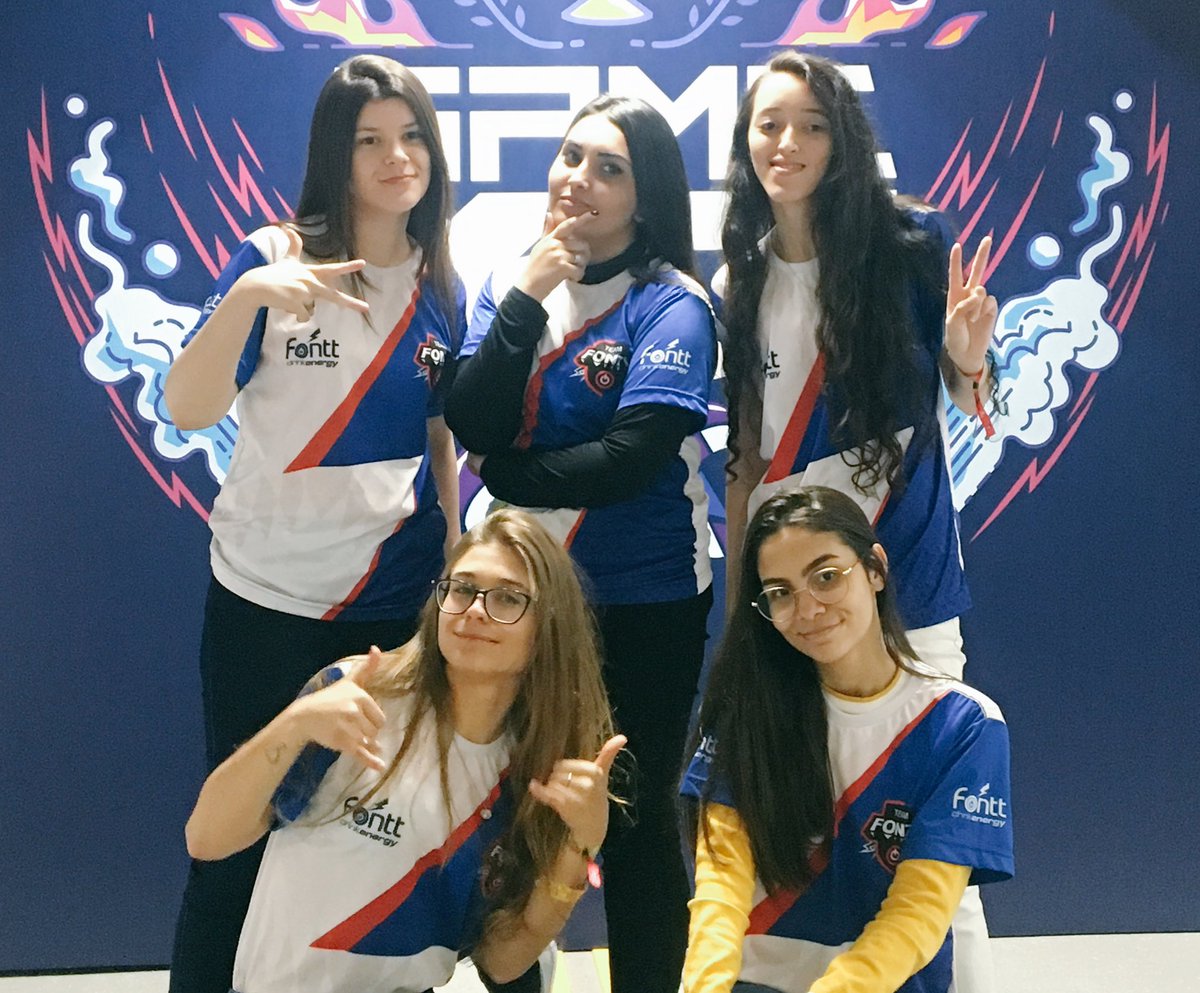 At DreamHack you will be playing against Pro League teams, do you have any previous experience at this level and what results can we expect?
We have already practised some times against some Pro League teams and we managed to perform well in some rounds. Also, by practising against them, we managed to find some mistakes in our gameplay. We expect to play some good games at DreamHack.
Why do you think all-female tournaments are so popular in LATAM but not in any other region?
I think that Ubisoft LATAM started to act after seeing some all-female teams playing amateur championships or GO4s. I believe that the other regions should do the same in order to attract women willing to compete.
At the Circuito Feminino 2018 Finals, you played in an Olympic stadium on the biggest screen in the world -- what was this experience like?
It was such a unique experience, we got goosebumps when we saw that big screen. But the best part was seeing lots of people cheering for us from the crowd.
Do you have anything to say to your fans?
We are counting on all of your support, this is just the first opportunity for us to show how much we have dedicated ourselves to this game. #GoBRC
Resilience e-Sports: PinkSouls, Dooxy, Carol, Brun4, Mand, RedBrisa and DR1CO (their coach)
While known as Guardians Imperium E-Sports the core of this roster just missed out on two LAN spots at the Circuito Feminino 2018: GameXP and Geek & Game Festival Finals after finishing in fifth during both event's qualifiers with the top four advancing onwards. Their luck, however, seems to have improved in 2019 as they make the finals of this event by just a round difference of three ahead of some of the favourites such as ReD DevilS e-Sports Female and Team Brave Soldiers. They will now have a chance to prove themselves at DreamHack Rio against one of the top four teams in the region in what will be a massive undertaking for the roster.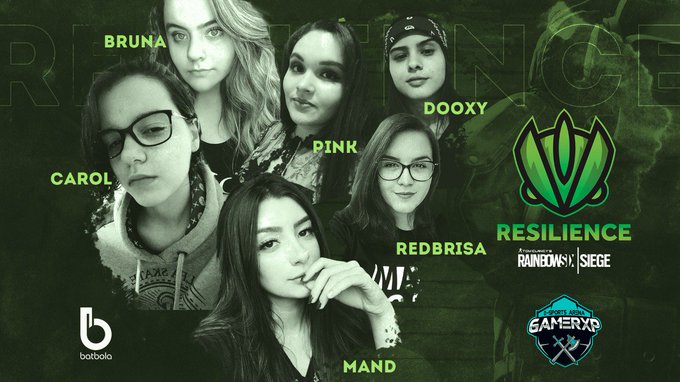 Bring Your Own Computer (BYOC) Teams
Two teams will join the main event via an open BYOC qualifier the day before the event, and will likely involve a number of Pro League teams which failed to make it through the closed qualifiers, such as Ninjas in Pyjamas and paiN Gaming. Aside from these high-level and well-known rosters, this allows teams from across the competitive spectrum to make it into the tournament, as we've seen with Disrupt Gaming at DreamHack Austin, and Trust Gaming at both DreamHack Valencia and Winter in 2018.
The Event:
DreamHack Rio de Janeiro will take place in Rio's Olympic Park, the same area as the Season 8 and BR6 2018 Finals, however, the exact building hosting the event is yet to be confirmed.
The schedule of the tournament will be as follows:
Friday, April 19th - BYOC tournament (off-stream)

Saturday, April 20th - Main event quarter-finals

Sunday, April 21st - Main event semi-finals and grand finals
All streamed games will be in a best-of-three map format and streamed on the usual Rainbow6BR Twitch and YouTube accounts.
When announcing the R6 tournament at the DreamHack event, Marcio Soares, Ubisoft's director of esports for Latin America, stated the following in a press release:

Rainbow Six Siege is already one of the most beloved esports to the Brazilian public. The numbers are there to prove it. This passion and commitment of the fans, added to the success of the competitions played in Brazil and shows the importance of the presence of the sport at the largest esports events in the country. We are very happy with the participation of Rainbow Six Siege at DreamHack Rio.
Outside of R6, DreamHack Rio de Janeiro will also host a $100,000 CS:GO event (which includes Luminosity Gaming, AVANGAR and FURIA Esports), a League of Legends showmatch, the finals of the Brazilian CS:GO and LoL University leagues, and a PUBG influencer tournament. While the R6 tournament isn't on the scale as the Minor events taking place at DreamHack Valencia or Montreal this year, DreamHack Rio has already been confirmed for two more years following this event, meaning we may see a full-scale R6 Minor in Latin America in the coming years.
---
Keep an eye out here at SiegeGG for more coverage of the DreamHack Rio event as well as full coverage of all action in the Latin American region.