Image via Ubisoft/Eric Ananmalay
Six new organizations, eight new rosters, 16 rookies in the 2022 Season, and 33 players who have never played globally will debut at the upcoming Six Charlotte Major, an unprecedented total. Here's a rundown on the names you may not recognize:
W7m esports - HerdsZ, Kheyze, Jv92, volpz, and GdNN1
One of two entirely new teams, w7m avoided the BR6 relegation zone last year by just two points. Since then, they replaced two players with two newly turned 18-year-olds, Gabriel "volpz" Fernandes and João "Jv92" Vitor, who has been the source of their dramatic rise to second in the LATAM region.
While the other three players have never really stood out to global audiences with Diego "Kheyze" Zanello and Gustavo "HerdsZ" Herdina having competed on just w7m in the BR6 League, fans may recognize Gleidson "GdNN1" Nunes.
GdNN1 competed on Team oNe in Season 8, Black Dragons during Seasons 9 and 10, and won the 2020 Brazilian Challenger League. He also caught international attention at the centre of the FaZe/Black Dragons match-fixing scandal for which he was fined by the team and briefly suspended.
Dire Wolves - Ed, JackyWu, Pikan, Souffle, and HARAM3E
The second new team is the Taiwanese Dire Wolves roster which will be the first time Taiwan has been represented outside of the APAC region. This roster made its professional debut in 2020 as they qualified for the APAC North League via a Taiwan qualifier with many initially arguing that they had displaced a "more deserving" QConfirm roster from the league.
After finishing the 2020 Season 11th out of 12 teams and surviving a relegation battle the team has been slowly improving. Now two years on the same core lineup -- Yu Siang "Pikan" Lin, Tsung-Cheng "Ed" Hou, and Hong-Ting "Souffle" Cai have made it to the global stage.
The two new members of the roster joined pretty recently as Chih-Kang "HARAM3E." Huang made his professional debut two months ago, and Jhih-Ying "JackyWu" Wu first joined the team for stage three 2021.
Heroic - Sloth, GorgoNa, Grizzly, and Benjamaster
Nathan "Grizzly" Harding, Georgi "GorgoNa" Stoyanov, and Jake "Sloth" Brown had no professional experience in Siege before they won the EU Challenger League in 2020 on Cowana Gaming. Since then they've competed in four stages of the EU League finishing in third, seventh, sixth, and now first place to reach their first global event.
Benjamin "Benjamaster" Dereli is also new to this tier of tournament having joined the team just after his 18th birthday for stage three. All four players have been close before, as a 5-7 map five loss to MNM Gaming meant they missed out on the 2022 Six Invitational.
Astralis - Dpfire, Iconic, J9O, and Forrest
All four of these players are veterans of the North American scene.
David "iconic" Ifidon came through as a promising rookie in the 2020 Season on the Susquehanna Soniqs only to be dropped the following season leading him to join Astralis.
Roman "Forrest" Breaux won the Challenger League and was picked up by eUnited for the first half of 2020 only to spend the following year and a half back in the Challenger League. He finally rejoined the NAL for this stage.
Finally, while Jack "J9O" Burkard did also have a short stint on the Soniqs alongside Iconic, both he and Matthew "Dpfire" Macway are effectively Disrupt Gaming recruits having joined the team in September 2020 and June 2021 respectively.
Team oNe eSports - Dotz, d4sh, and Maia
Unlike the prior four teams, the core of Team oNe isn't well-experienced players who have finally got a top-level result after years of trying, instead three out of the team's five players made their professional debut just two months ago.
João "Dotz" Miranda and Leonardo "d4sh" Lopes won the Challenger League together last year on SuperNova Team before losing to Santos in the relegation match. Gabriel "Maia" Maia meanwhile came second in the Challenger League on Guidance Gaming
Also of note is rhZ who has never competed at a Major before but did attend both the DreamHack Valencia and Allied Esports Vegas Minor events in 2019.
Oxygen Esports - Nuers and Dream
Coming in to replace XSET-bound players, Ethan "Nuers" James and Mitch "Dream" Malson are in two very different positions.
Dream has been competing at a professional level in Rainbow Six for two and a half years now across Tempo Storm, Mirage, and now OxG after initially winning a Pro League spot by relegating the American Rogue roster. Now in his debut stage on a "big-five" NA roster he's finally made it out of the regional league.
Nuers on the other hand turned competed in a number of tier-three and four tournaments, not even in the Challenger League, before joining Oxygen.
XSET - DiasLucasBr and GMZ
After the somewhat antagonistic entrance of Matheus "Budega" Figueiredo to the NA scene, XSET's Brazilian NAL team has been one to watch over the last few months. While the roster recruited from Oxygen and Parabellum to get three of their experienced pickups, in order to create a Brazilian roster they dug into the Challenger League to find two more Brazilian names; Arthur "GMZ" Oliveira and Lucas "DiasLucasBr" Dias.
GMZ and DiasLucas have been competing together since the NSG X DarkZero Pro-Am over a year ago. Since then the duo has finished second in the Challenger League twice. Prior to this in 2020 DiasLucasBr also competed alongside Kyno in the Challenger League with two fifth-place finishes.
FURIA Esports - Handy and Stk
On to FURIA, they broke their core roster which reached back to the 2020 Season to bring in two new players for this stage, both of who are recognizable to fans of the Brazilian region.
Thiago "Handyy" Ferreira was a part of the famous Kids Team lineup back in 2020 which you can read more about here before going on to finish third in last year's Challenger League.
Willian "Stk" Costa has been competing to some degree way back since 2017. He narrowly missed out on the Pro League relegations in Season 10 and then won the Challenger League in the 2020 Season only to lose the relegation match against his current side. Most recently, he spent the whole of 2021 on Santos e-Sports with whom he finished the stage last before then winning the relegations.
After three years of flirting at either side of the relegation zone, he's now getting his chance to show off against the best the R6 world has to offer.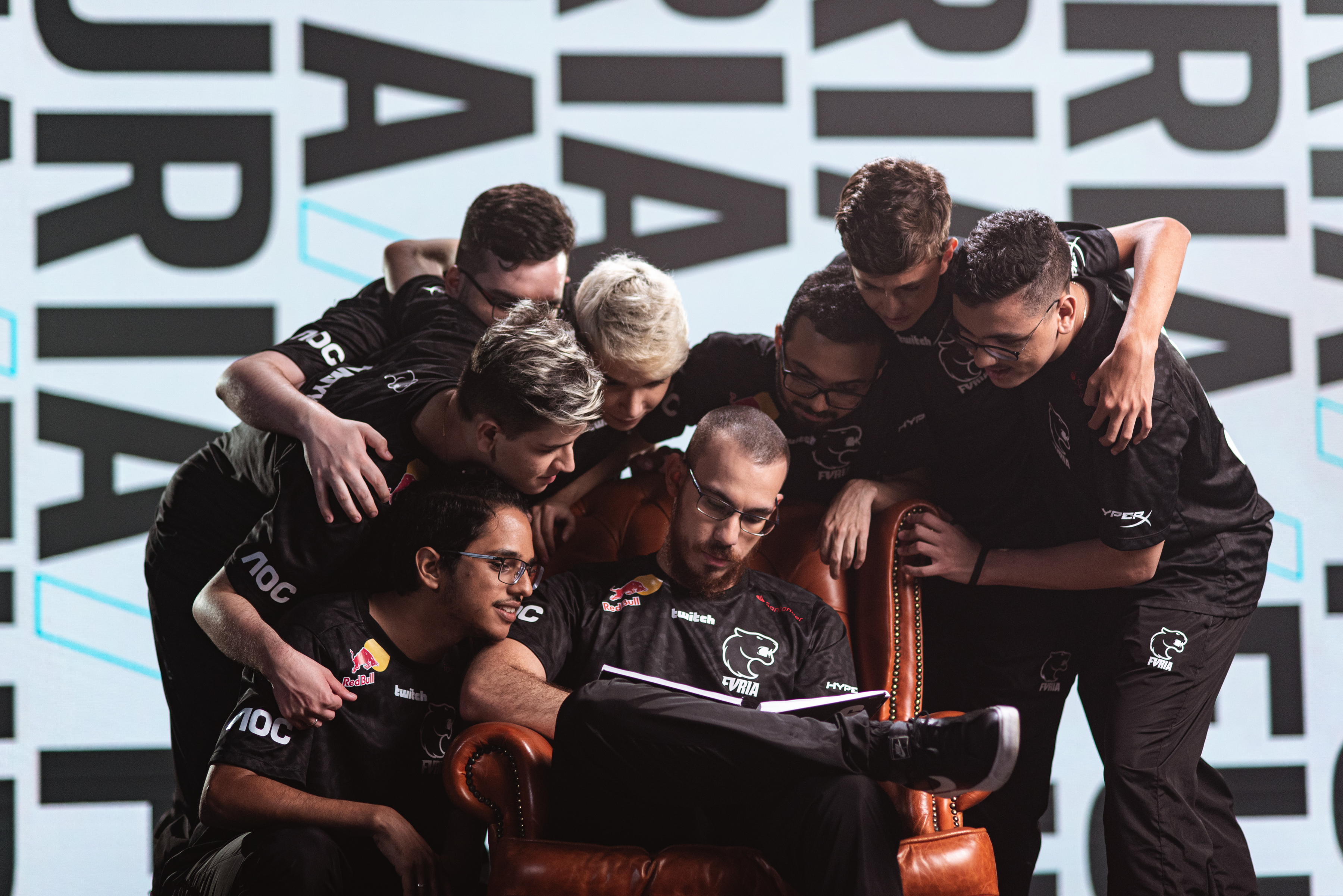 Elevate - Markshortboyz and MrPuncH
Saravut "Markshortboyz" Mandee and ภูริพทร "MrPuncH" เกษณียบุตร have never competed in the APAC League before this stage but came very very close beforehand having both competed in both the 2020 relegations in which they fell to the current Dire Wolves roster while Markshortboyz also played in the 2021 relegation battle.
Just before both players got picked up they won the GAKGUAY Scrimmage Season 4 Thai tournament ahead of Elevate themselves which highlighted them in particular as two of the best in the country.
Chiefs Esports Club - Bouncinballz and Boydy
"Bouncinballz" and "Boydy" were both a part of the ROFLCOPTER GG roster which put up quite a fight during the 2021 Oceanic National season.
Both players joined the org-less team in February of last year finishing the first two stages in third and fifth place. Bouncinballz then left leaving Boydy to eventually finish the season in joint third-fourth after being knocked out by Chiefs themselves. Boydy also fell in the APAC South relegations to Wildcard.
While Bouncinballs left this team early, he had also previously played on the Rhythm roster during the 2020 OCN season with less-than-stellar results.
Looking For Org - Mowwwgli
Finally, we have Yanis "Mowwwgli" Dahmani, a player who spent the whole of 2021 competing in the Italian national league with not-so-great success before jumping straight in with Looking For Org replacing Medhi "Kaktus" Marty.
You can learn more about Mowwwgli and his move to LFO in our dedicated article on the move.