Image: Ubisoft/Kirill B.
A lot of attention this coming week will be on the three-way fight between Soniqs, Mirage, and Astralis in the NAL for two Jönköping Major spots. However, a very similar three-way battle is on the cards in the Asia Pacific region, as three of Southeast Asia's rosters are in a neck-and-neck fight for two spots of their own.
While we're only three play days in, next week will be a super week that will see two of the final three play days take place. While all seven teams could take first, at least on paper, it may still be a tougher-than-expected fight for the regional favourites, Elevate.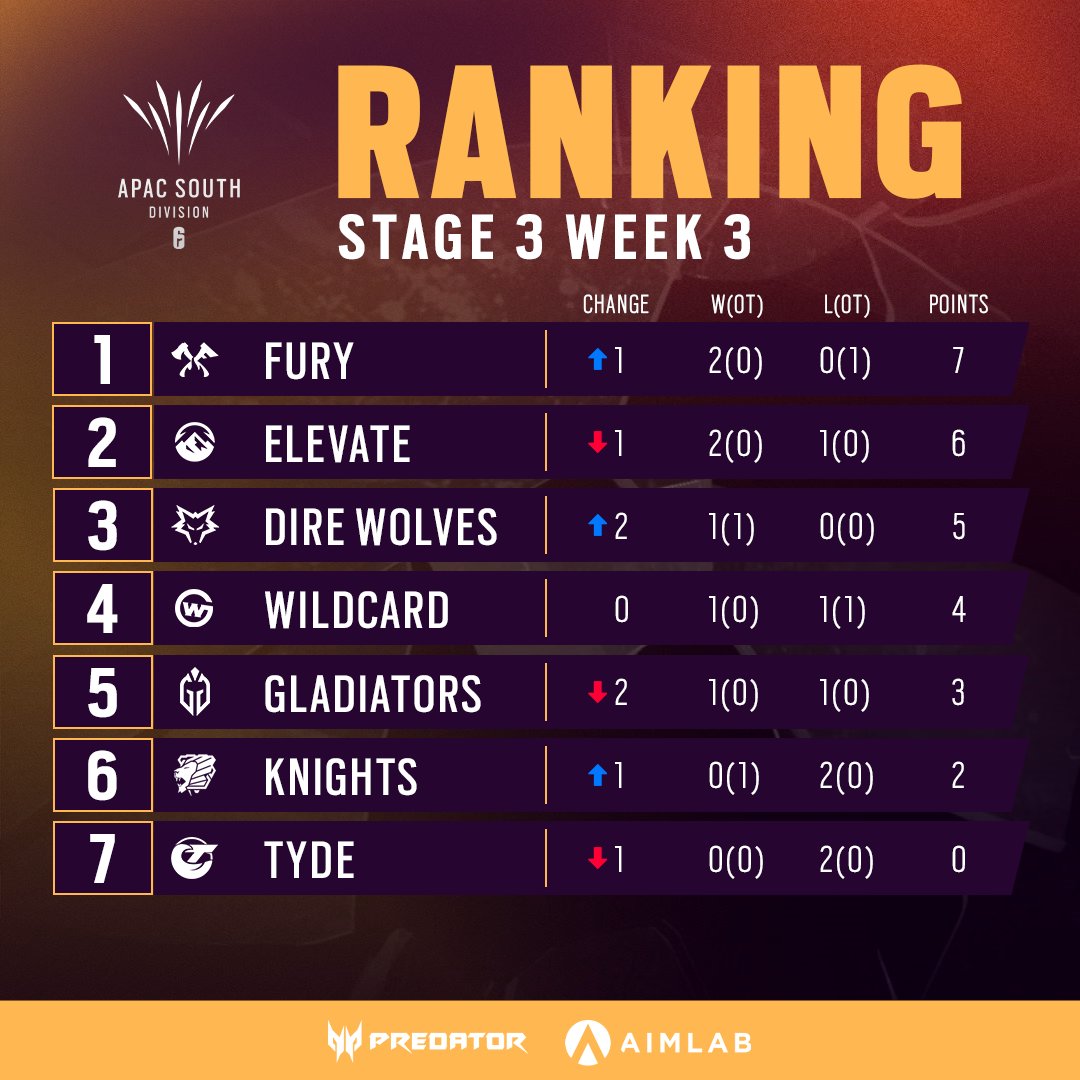 Elevate
Elevate had a really good first few weeks… but they played the bottom two teams in the league at the moment. 7-1 over Knights and 7-4 over Tyde made Elevate look unstoppable, only for a 5-7 loss to FURY in week three to humble them and put their qualification chances under threat.
This puts them on six points, wedged one point on either side of FURY and Dire Wolves.
Since then, they lost their second-best statistical player, Atibordee "Sapper" Noichan, who stepped down from the playing roster due to "personal reasons" and will be placed by the team's substitute Pirapat "AnGryX" Pimthanapoonporn.
This has compounded the issues for Elevate, who have qualified for three Major events in a row. There are two rivals on their heels, Elevate have already lost once, and are also down a first-choice player.
This high-pressure situation will be familiar to Elevate -- before reaching the 2022 Six Invitational, they missed out on global events by a single map on four occasions in 2021 alone. They'll be eager not to make this a fifth time.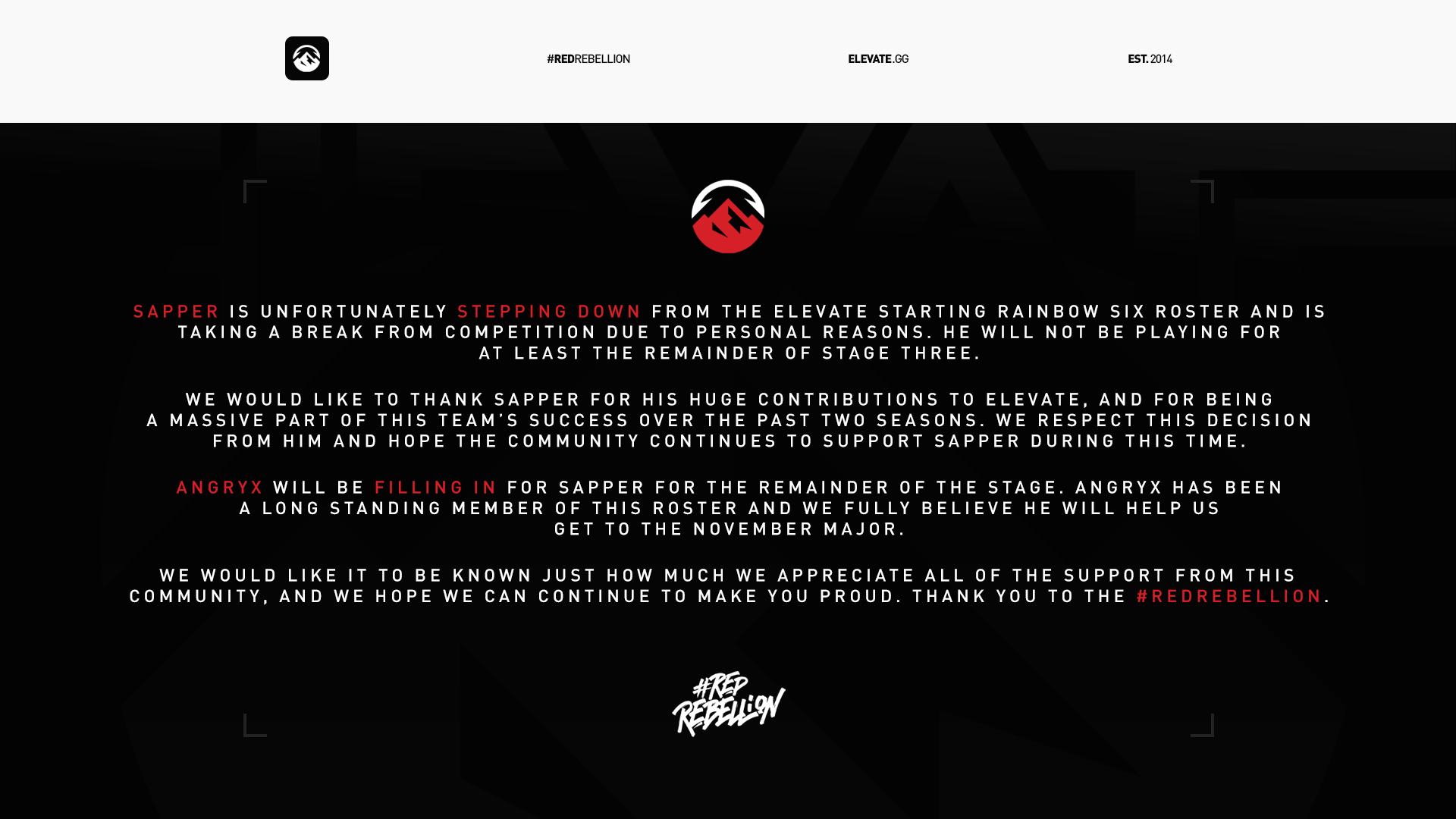 Dire Wolves
Dire Wolves may be a single point behind Elevate, but they have a game in hand compared to their Thai rivals.
They, so far, are the only team to have beaten FURY, an 8-6, and then beat Gaimin Gladiators, the Berlin Major attendees, 7-4. They have an extra game to play compared to FURY and Elevate and have already beaten two of the three main challengers for a top finish out of the way. A second Major is within their grasp.
This comes after Dire Wolves reached the Charlotte Major, before dropping to fifth during Stage 2.
Since then, they signed Wu "Reeps96" Weichen, a rookie player who had previously played for Elevate in national tournaments and represented China during several show matches. He's currently the top-rated player in APAC South ahead of Paramin "sprOnigiri" Suwanwattana and is the only player above a 1.00 kills-per-round frequency, despite playing two hard games.
FURY
Finally, we have the current APAC South leaders, FURY.
While international fans may not have seen this team play, they are likely familiar with Sumate "i9" Srimabut, who was previously known as Nay…Pew.
Alongside Sirasit "BGMan" Ariyasirisopon, i9 joined FURY from Elevate after they opted to make changes despite a very successful Six Invitational performance.
Now on their new roster, the two have already beaten Elevate in APAC South this stage as they hope to end their ex-teammates' Major qualification streak.
Other than Elevate, FURY defeated Knights 7-4 and lost to Dire Wolves in overtime and could certainly be one of the two teams APAC South sends to the Major.
In Summary
Leading the pack, we have FURY. They have two ex-Elevate players, have already beaten Elevate and got one point from FURY.
Below them are Elevate, who have the experience but were just hit by an unexpected player change and have suffered a shock loss already.
And then we have Dire Wolves, who have a game in hand and a win over the league leaders already.
Last year, APAC South gained a reputation for being the closest league in the world. While it is more stratified this year, it's still as juicy as ever.
Elsewhere in APAC South
Looking at the other four rosters in APAC South, none of them are out of Major contention yet, and by next week teams would have had two weeks between games to focus on filling any perceived holes. We could yet see a comeback story.
Of particular interest are Gaimin Gladiators, who comfortably beat fourth-place Wildcard before losing to a confident-looking Dire Wolves. They have the experience behind them after competing in Berlin. They could be a real threat this stage as well, but we just haven't been able to see that due to their schedule.
Players from the four teams mentioned above entirely fill out the top 10 players by SiegeGG Rating, with Wildcard's Kelton "Bouncinballz" Mclachlan being the first non-SEA player to feature in the top 14.
It's not been a great time for the Aussie teams, as the three rosters with Australian players total fewer points together than FURY have alone. There are still plenty of games for them to change this, but they need to do it by this coming week before the Major slips away from them.