Image via Ubisoft/@itsmeERROR
Next week, the Six Major will see the top 16 teams meet to compete for a global title. The tournament is split up into two parts, with the group stage taking place from Monday to Wednesday, before the top two teams from each group progress to the three-day playoffs over the weekend.
Group B
CYCLOPS will be sandwiched between three Brazilian squads in Charlotte's group B, which is somewhat reminiscent of SI 2020's NiP-MIBR-Liquid-Giants group. While that ended with the lone APAC team getting zero map wins, CYCLOPS will be hoping that the fifth time is the charm as they've never escaped a global group stage in their three years of trying.
Team Liquid meanwhile enters with the statistical best player in the world and are the current LATAM champions after an almost flawless Copa Elite Six run. Runners-up at SI 2021, the semi-finals at the Mexico Major, and fifth-sixth place at SI 2022 do, on paper, show the team moving backward, but out of all the teams in attendance, they definitely have the most consistent record going.
FURIA is one of only three teams globally -- alongside DZ and BDS -- to have qualified for all five tournaments since the pandemic break however, due to visa issues they won't be attending Charlotte itself and will instead be playing from Mexico City. This may bring back fond memories, however, as the only time the team has ever made it into the top-eight was the last time they played in Mexico.
Finally, we have XSET, coach Matheus "Budega" Figueiredo's project to simultaneously win the NAL its first Six Major trophy, and to reestablish Brazilian dominance after the region's relatively weak SI 2022 campaign. A loss on the final playday to Oxygen means they are the lowest-seeded team out of the four but are probably the second favorites to escape the groups.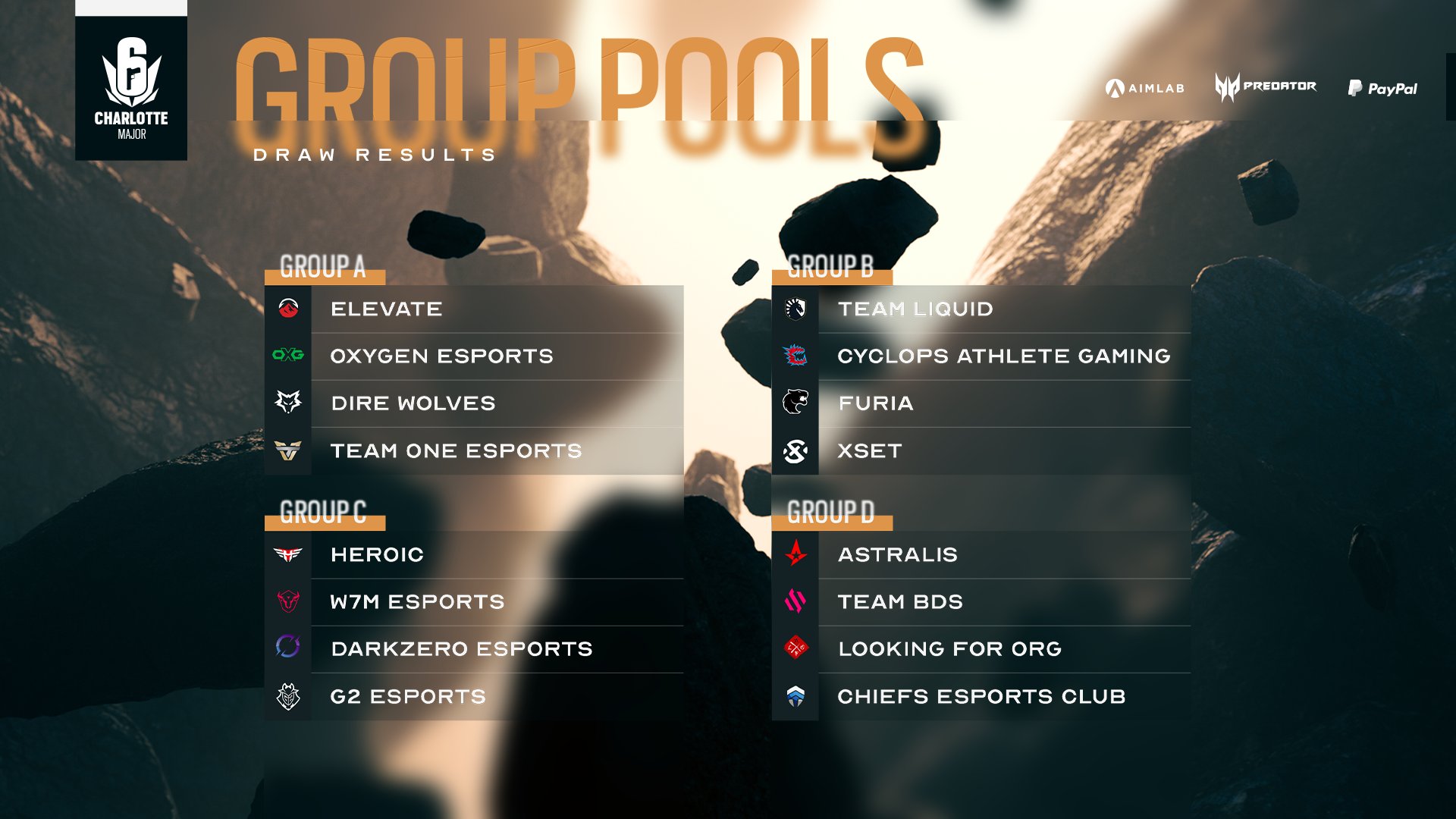 Team Liquid
It's hard to overexaggerate just how good and consistent the duo of André "nesk" Oliveira and Luccas "Paluh" Molina are. Paluh has been named SiegeGG's Player of the Year for two years running, while nesk has been a top player in the region since he was named the event MVP at the ESL Pro League Season 7 Finals four years ago.
During this stage, there's been an upset to the natural order in Latin America as Paluh's BR6 rating was bested by four different rookies, while nesk fell to fourth on the team during both the BR6 and CES tournaments. Nevertheless, they didn't need region-topping individual performances to win the region with back-to-back victories over w7m who many had considered to be tournament favourites.
As for the team's newest members, they've both found their place during this stage. Despite being on plant and hard breach duty, Gabriel "AsK" Santos was the second-highest fragger on the team at the CES while Pablo "resetz" Oliveira earnt six clutches during the BR6 stage, the most of any player globally.
The team also has a new addition for this stage, Vitor "hugzord" Hugo who joins as a coach to replace Adenauer "Silence" Alvarenga. This will be his first global event since SI 2020 where he competed alongside the current FaZe roster.
Paluh should be able to put up a tournament-leading performance but for the first time in years, he probably doesn't need to for Liquid to be real contenders at the Charlotte Major.
CYCLOPS athlete gaming
CAG's Italian coach, Riccardo "Hybrid" Font, has announced he will be leaving APAC North's number one team after this event making this a particularly important one for him. Luckily for him and the rest of CYCLOPS -- a team that has not made a single-player change in 29 months --, Ubisoft has gifted them their perfect group.
Across the three global events they've attended with this unchanged roster, they currently have a 5-15 record. Three of these five wins, however, were against Brazilian opponents -- once against Liquid and twice against oNe. The only other team they've beaten was the Soniqs. The team also came within a 6-8 map of beating Liquid and a 4-7 of beating FaZe in best-of-three games in February and was a single round away from knocking oNe, the eventual champions, out of the Mexico Major.
While they are one of the least successful teams at this level, their playstyle clearly favours LATAM opponents. This may be the key to getting Japan's first top-eight finish at a Major since SI 2019.
Another factor which may really help the team is Osa. CYCLOPS was insistent on using the operator to a not-great degree at the Six Invitational but more recently has become very adept with her. Teams like Liquid will likely be able to counter her if they once again bring her in almost every round, however, if used sparingly or as a specific repick, it is a strong addition to CAG's toolbox.
FURIA Esports
FURIA is entering this tournament with two players who are still in their very first professional stage -- Willian "Stk" Costa and Thiago "Handyy" Ferreira. While a global debut may have been a daunting task for them, this has been somewhat mitigated as FURIA will be playing the tournament from Mexico City due to visa issues, presumably in the studio used for the Mexican Championship LAN league. This means they'll be surrounded by just their teammates and won't be playing in front of thousands of fans.
This is good news as FURIA will need these two to be on the top of their game. Unlike their counterparts on w7m, Black Dragons, and Team oNe, the rookies didn't top the BR6 league by individual performance straight out of the gate but have been key to their top-four finish. Most of note is Handyy who despite playing on Thermite and getting down the third most plants in the league, also achieved a higher SiegeGG Rating than Diogo "Fntzy" Lima.
Fntzy himself has stuck to the primary entry role while Stk supports him on Iana. Finally, Rennan "R4re" Vitor plays as a flex and Luiz "Miracle" Abrantes as a secondary hard breacher. While before prior events the team has been criticized as being too Fntzy-reliant, this is definitely not the case anymore. Fntzy is still the top fragger and is particularly impactful on entry but the team, just like Liquid, seems much more well rounded.
Across both the Mexico and Sweden Majors every single map FURIA won went to overtime -- four 8-7s and one 8-6 -- while their lone playoff appearance ended in a 7-8, 6-8 result versus BDS. This is a record that cannot continue if they hope to get far in Charlotte and Marlon "Twister" Mello will be hoping that the new team dynamic can make easier work of their opponents.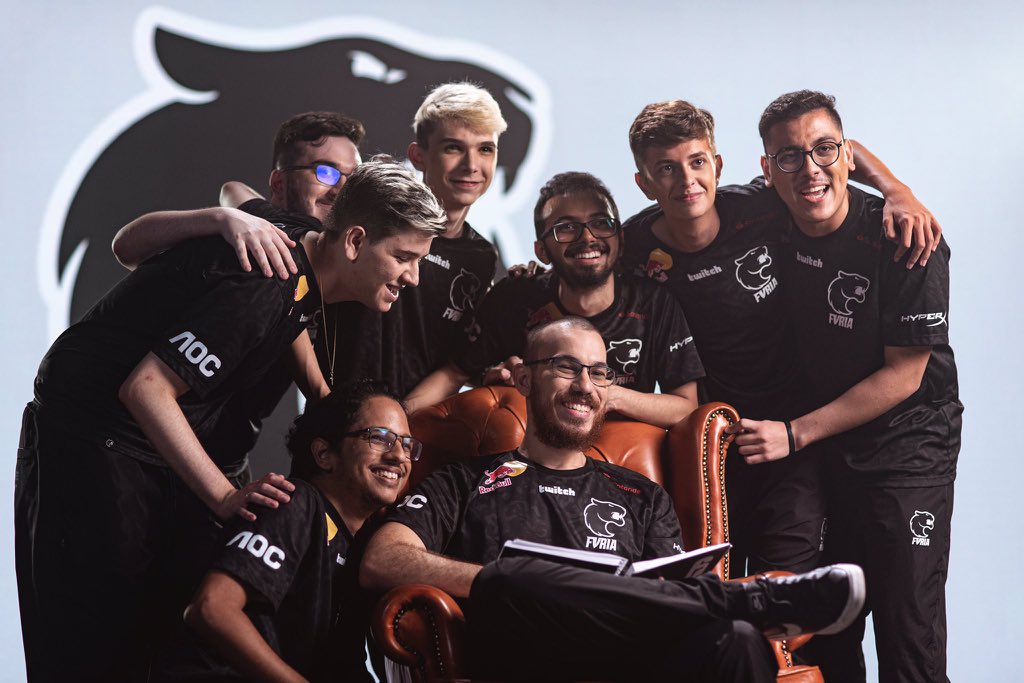 XSET
Finally we have XSET who by regional results are the worst team in the group after a fourth-place NA League finish. They were, however, only two points short of Oxygen in second and suffered both of their points-less games in their first two professional matches as a team. Since week two onwards the team has looked solid and, if it wasn't for the six points lost in week one, could've challenged Astralis for the Stage 1 title.
XSET is a real threat. The Budega-led project has kept Zachary "SpiriTz" Dionne on a primary fragger role which he excelled at during SI 2021 which meant Evan "Yoggah" Nelson, who previously played Finka on Oxygen, has since moved to Sledge. Similarly, Leonardo "Kyno" Figueiredo who was Oxygen's Zofia is now the team's main hard breach player as Arthur "GMZ" Oliveira takes up that role on Iana. Finally, Lucas "DiasLucasBr" Dias is on secondary hard breach and has secured the joint-second most clutches in North America.
While these are some big role changes, the team adapted quickly and clearly has a lot of chemistry together. While the team may be new, GMZ, DiasLucas, Kyno, and Yoggah all previously competed together, albeit briefly, in early 2020 on the "Brazilians From The Favelas" roster. Now they're hoping to upset one of their Brazilian rivals for a spot in the playoffs.
Head-to-heads
Starting with FURIA and Liquid, these two teams have played 11 maps before, eight of which were won by Liquid, two by FURIA, and one tied. FURIA's wins were in 8-7 and 7-0 scorelines during stage two and three's Copa Elite Six last year, while their most recent result was 7-4 to Liquid.
Liquid has also faced CYCLOPS on two occasions, during the 2021 and 2022 Six Invitational group stages. CYCLOPS won the first best-of-one map game while Liquid won the following best-of-three, 2-1, meaning they are overall tied. Liquid has won two more rounds, however, 26-24.
During the SI 2021 groups, FURIA also beat CYCLOPS, 7-1.
This XSET roster has never played any of their opponents, however, SpiriTz himself has as while competing for Parabellum at SI 2021 he was knocked out by Team Liquid, 2-0.
Finally, XSET's Brazilian coach, Budega, has a personal 13-20 map record against Liquid, a 4-5 record against FURIA, and beat SpiriTz during the SI 2021 group stage. He also beat his current teammates, Yoggah and Kyno, in both a best-of-one during the group stage and then 2-0 during the playoff semi-finals.
Players & teams to watch
If Liquid fails to top this group, it would be a major upset. While the last year has seen them fall in the shadows behind various other Brazilian squads, Liquid was the first LATAM team to win a title, the only one to win multiple titles, and one of the most consistent performers in the world.
Similarly, while rookies from all four regions have caught the attention of fans, Paluh will always be Liquid's player to watch as he has turned entire tournaments around for his team beforehand.
For CYCLOPS while their goal is to make it into the playoffs, not coming last will be somewhat of a win for them. Reon "Anitun" Sakai's shield plays on Osa or Montagne will probably make the difference for them.
Finally, XSET and FURIA are likely fighting it out for second place. It's pretty hard to judge any distance between these two teams so eyes must be placed firmly on the four rookies -- GMZ, DiasLucasBr, Stk, and Handyy.