When legendary Counter Strike organisation Ninjas in Pyjamas entered Rainbow Six in June 2018, there was immense hype around the signing of the former Black Dragons roster. This team, after all, had very recently defeated the titantic PENTA Sports (now G2 Esports) to deny them a third Rainbow Six title on the trot, though they had been unable to rally around the home crowd to defeat ENCE eSports in the Grand Final.
Unfortunately for the team, there were troubles that lay ahead -- and had been arguably brewing for some time following a Semi-Finals exit at the Six Major 2018, and a failure to make it to the Pro League Finals for Season 7. The team then suffered a Quarter-Finals exit at the Six Major Paris and only narrowly avoided the relegation zone after storming to a strong finish in the tail-end of Season 8 which got them to sixth place -- safety.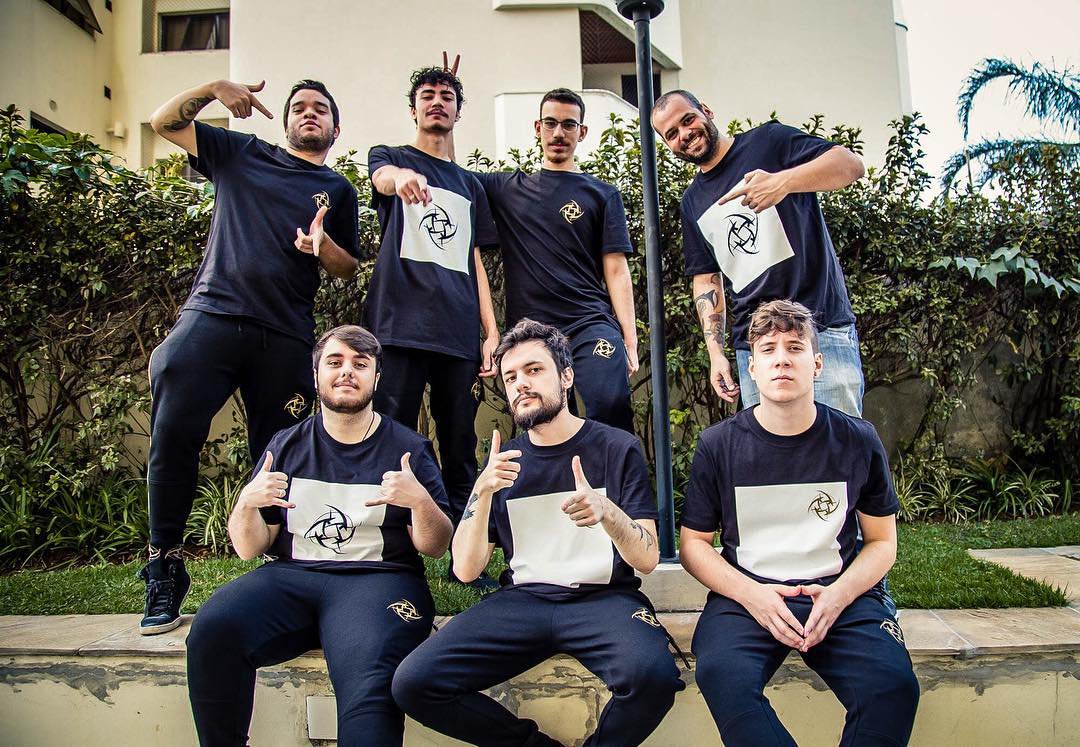 Now, though, Julio and his team are feeling much better. Having swapped pzd for Pino, the Ninjas find themselves in third place -- just one point behind the tied league leaders of Immortals and Team Liquid. While a 4-2-1 Win-Draw-Loss record isn't the best, it is a stark improvement from the last season. We spoke to Julio "Julio" Giacomelli to ask about his team's expectations and preparations for the upcoming Six Invitational 2019.
Firstly can you introduce me to your team and your roles?
I'm Julio, I play support. Pino is our first entry fragger, Psycho is our second entry fragger and IGL, Kamikaze is an intermediary (flex), and wag is an intermediary/support.
At the end of Season 8 your team made the decision to drop pzd for Pino; how did you come to this decision?
We needed a change of enviroment and a fresh blood entry fragger who was hungry to win.
Pino had spent the last two years in the PUBG scene, how long did it take him to get back to a competitive level in R6?
He was playing PUBG, but at the same time he was playing some ranked in R6 too. His aim was on point and he got like one week to understand the meta and all our strats and callouts.
Last Season of the Pro League was fairly disappointing for NiP, what happened?
We had some internal problems and we were too confortable. Luckily we fixed some problems and did well in the second half of the Pro League to stay up.
How are you preparing for the Invitational?
We are just trying to fix our game to work against all the teams, playing aggresive or defensive when necessary, and know the style we need to switch to mid-game.
At the Invitational, you play the opening game against FaZe Clan followed by either Reciprocity or a rematch against Fnatic. What results can we expect from these games?
We are confident and think our style of play is good against those teams.
Excluding yourselves, which teams do you think will make the Invitational grand finals?
Excluding the most predictable teams (like G2 Esports, Team Liquid, Team Empire, and Evil Geniuses) i think LeStream, NORA-Rengo, and Immortals can surprise everyone and possibly make it there too.
What changes would you make to R6S's gameplay and esports?
At the moment, no more QEC spam, but esports-wise I think Ubisoft is doing a pretty good job.
Any messages to your fans?
Thanks for all the support and we hope to play a good tournament for you guys!
---
The Ninjas in Pyjamas' next game will be the curtain-raiser on Monday when their Six Invitational run kicks off with a matchup against regional rivals and traditional Brazilian titans FaZe Clan at 10:10 AM UTC-5. Keep an eye out for more interviews and Six Invitational coverage here at SiegeGG!