All predictions and opinions in this article are my own and not necessarily representative of the rest of SiegeGG's staff.

I've done a lot of thinking when it's come down to who I believe will go the distance and win the Invitational. While there are many strong contenders this year alongside the celebrated and decorated lineup of G2 Esports, I have my beliefs centered around that this year, LATAM will rejoice in having their first Six Invitational champions -- Team Liquid. I know, I know this is quite the hot take (who'd expect it, my Twitter is full of them) but with what we've seen in LATAM as of recent, Liquid has more than enough potential to head into the Invitational and come out as your 2019 champions.
Pre-Invitational
I'll start simple, by breaking down what we've seen out of Liquid since Season 8 finished. If you're still not aware of the roster changes, Liquid moved Paulo "psk1" Augusto to the bench to continue as a regular streamer for the organization and dropped Jose "Bullet1" Victor as he was picked up by Immortals for Season 9. To fill in these two spots would be Luccas "Paluh" Molina from Bootkamp Gaming, and Guilherme "gohaN" Alf, one of the core roster members from FaZe Clan.
We saw this new lineup first at DreamHack Winter, where they took an insufferable loss to Benelux's Trust Gaming GXT. They would bounce back, though, beating ENCE in a series where Nesk took a flawless 11 Opening Kills and had a +22 K/D differential, and beating Trust in the decider to make the Quarter-Finals.

In the Quarter-Finals, they were knocked out by a meeting of fate once again with G2 Esports. The one map they managed to win on, Coastline, was G2's strongest map this season taking 16 consecutive wins since acquiring Kantoraketti. Pengu had even stated in the post-match interview once G2 won the DreamHack against PENTA Sports, that Liquid had been their toughest opponent, trying out new things that even G2 had never seen before. In the first half of LATAM Season 9, Liquid took an early loss to Immortals followed by definitive victories against Black Dragons, INTZ, and paiN Gaming before taking another loss to ReD DevilS.
In the aforementioned victories, Liquid had tried out curiously unique bans and always kept their opponent on their toes, while the loss against ReD DevilS showed some lack in Liquid's objective play. I still believe that Liquid can go the distance at Montreal, given that they have shown some semblance of consistency amongst LATAM teams. This is, of course, not forgetting their 2-0 victory over Ninjas in Pyjamas that got them qualified for this year's Invitational in the first place.

The Six Invitational
Let's start with the group stages. Liquid's opponents include APAC representatives mantisFPS, European representative Mock-it Esports, and by complete coincidence their rivals in G2 Esports -- the reigning Invitational champions. G2 are first matched against mantis, a match that most can guarantee will result in an easy win for the reigning champions, and Liquid take on Mock-it. Given Mock-it's performance in Season 9, it seems as if the reliance on Lukas "korey" Zwingmann has been waning off and thus should be more of a challenge than most of the public would imagine. However, Liquid should take this with a 2-0 -- unless Mock-it play on Clubhouse, and it would then be 2-1 at best.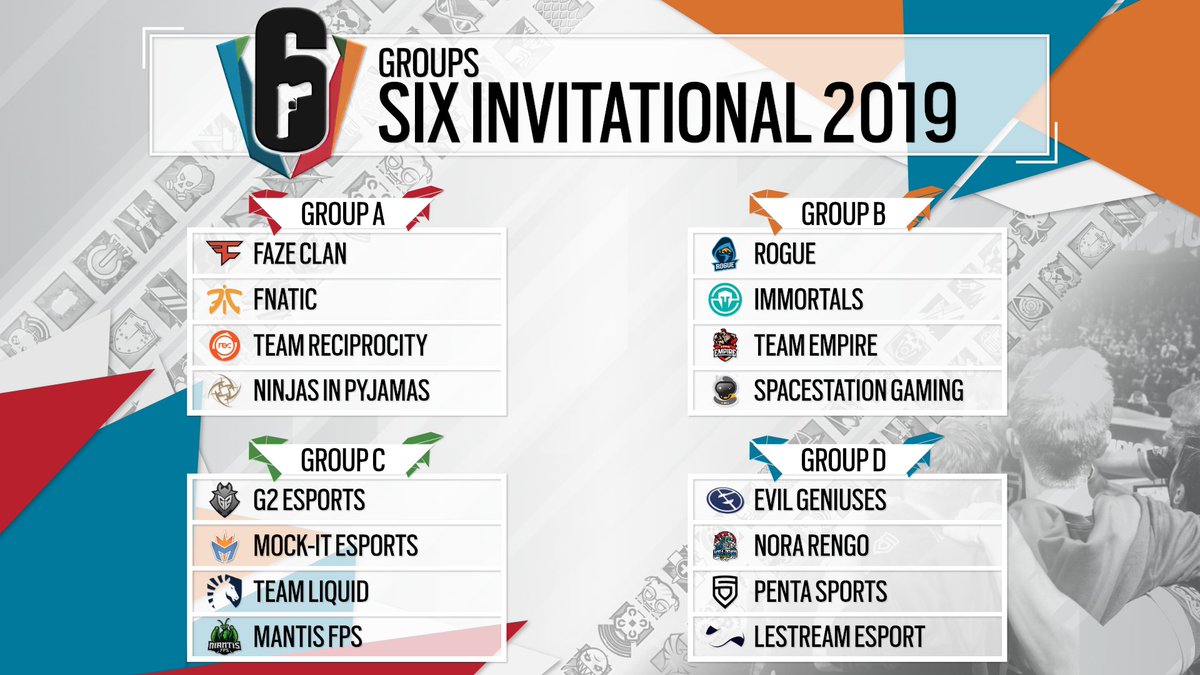 Their winners' match between G2 will be what definitively stands in front of them and a fated spot at Quarter-Finals. The one misstep Liquid had made here was showing enough of their Coastline strategies at DreamHack Winter to make G2 aware of what they were doing. Knowing G2's history of counter-stratting against teams, this can come back to bite Liquid severely. Their best chances lie somewhere in taking G2 to Border, a map that they've kept behind a wall with ten bans in the last three months -- only playing it once in a losing effort to PENTA Sports at DreamHack Winter. Even if Liquid lose their match with G2, they can still come back in the decider matchup against what I assume would be Mock-it.
Liquid, at the very least, are (in my opinion) essentially guaranteed a spot in the Quarter-Finals. It only matters if they take the initial victory against G2 Esports, which can very much set the tone for Liquid's run in the brackets. Encountering another LATAM team shouldn't be much of a problem, either, since acquiring gohaN and finalizing their current lineup, the team has lost one out of eleven matches against other Pro League LATAM teams. If we're following the prior Quarter-Finals seeding from majors, under my own predictions and beliefs, the Quarter-Finals would be Reciprocity v.s. LeStream and G2 Esports v.s. Rogue in the upper brackets, with Evil Geniuses v.s. NiP and Team Empire v.s. Team Liquid in the lower.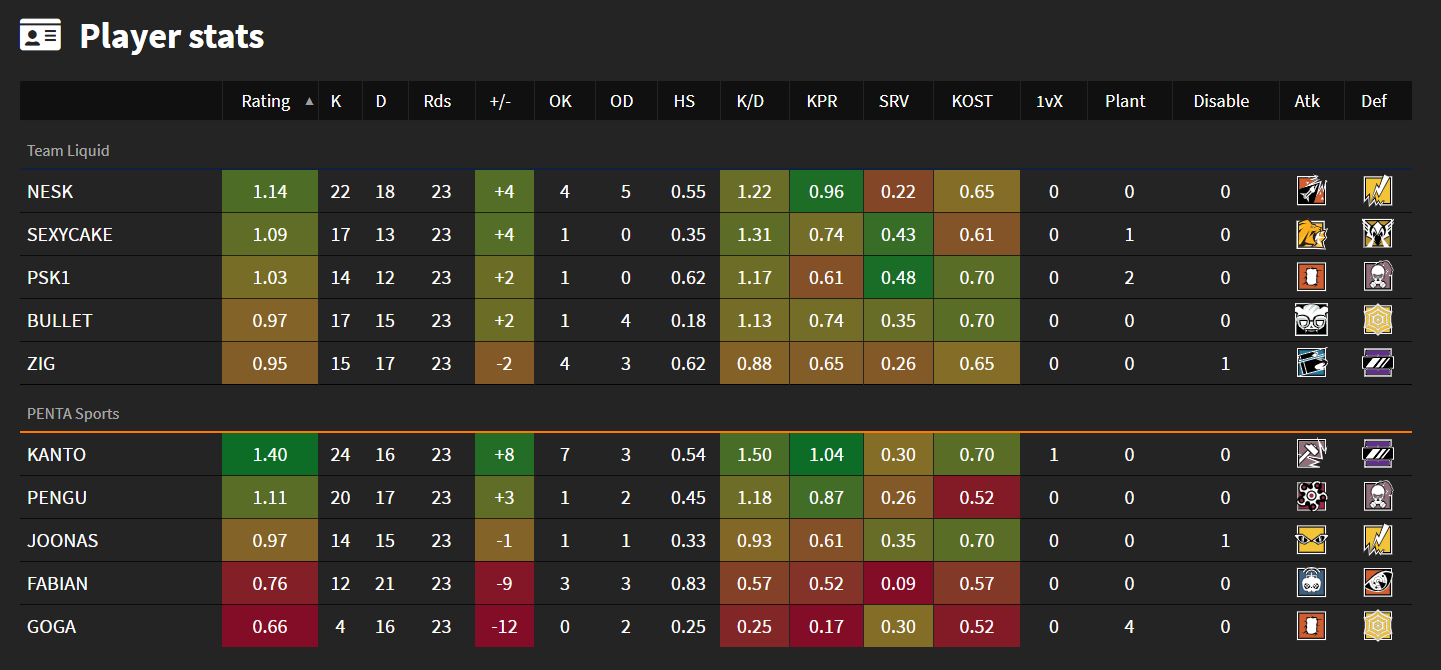 The test of passing Team Empire will be a challenge for the Brazilians as the powerhouse European lineup has been showing utter dominance since joining the Pro League. However, Empire seemed to fail the test of longevity during DreamHack Winter by not putting up much of a fight against G2 in the Semi-Finals. Given we've seen Empire draw with G2 during Season 9, this really could be a sign of not toughing out a three-day long tournament. The matchup would be an all-out fragfest with Nesk, Paluh, JoySTiCk, and karzheka being standout fraggers. If Liquid manages to counteract Empire, their following match in the semi-finals against Evil Geniuses would be a real test. Knowing how aggressive plays have fallen even the elite of North American teams in the past (notably, Evil Geniuses' loss to Fnatic), Liquid will have to be quick on their feet not to fall directly into the expectations that their region is known for if they make Semi-Finals against Evil Geniuses. Lastly, a potential rematch with G2 in the Grand Finals will test Liquid's adaptability and ability to expect what G2 will counter-strat from their previous matchup.
On the other side of the coin, however, if Liquid cement their win in Group A, this could provide a very easy path to the Grand Finals. They would be faced up against USN Champions Rogue, which should be a fairly easy match for the Brazilians. Winning against either or would send the team up against the winner of Team Reciprocity V.S. LeStream Esport, which should be one for LeStream and thus a consecutive victory for Liquid. Where we see techniques like hot droning being used by the European fragging powerhouses, an upsurge in such techniques are being used by LATAM teams more and more. This, coupled with the regional aggression that LATAM is known for, is a match made in heaven. In the Grand Finals would be yet another rematch against G2, or if Evil Geniuses somehow manages to finally get their victory, then Liquid would get the chance to take on EG- which should be a guaranteed win.
Overall, I believe in the newly rebuilt Liquid, a team that is looking to reclaim the glory they felt in Atlantic City -- except on the grandest stage of them all. With the Brazilian hearts and minds behind them, and as long as ziG's passion for the game burns on, we might as well begin picturing the joined hands of Nesk, xSexyCake, Paluh, gohaN, and ziG lifting the Caber sky high.