Known initially for his time as a player for Playing Ducks during Year 1 of the Pro League where he played alongside players such as Sha77e, meepeY, ENEMY, and Elemzje, z1ronic made it all the way to the Grand-Finals of Season 3 before falling to Continuum (now known as Evil Geniuses) in the closest Finals in Pro League history. Since then, z1ronic has left a player role but has been involved in practically every other aspect of the game, including as an analyst for all four Major and Pro League events in 2018.
And so as we enter 2019 we spoke with z1ronic to ask about his history so far both in and out of R6S:
Firstly, can you tell us a bit about yourself and your in-game history?
My name is Alex "z1ronic" Dalgaard - I'm a 28 y/o Danish R6 fanatic, currently doing as much as I can that involves Siege. I still work a fulltime construction job (pipelining). The shortest way of describing my in-game history would be; started out in Alpha -- played A LOT of ranked until Pro League started, got a spot on a team for the 4th playday of Y1S1, stuck with Pro League until we finally made LAN after a few player swaps and such in Y1S3 vs CTM (now Evil Geniuses) in the finals, and lost by 1 round. Stuck around for a bit, eventually quit Pro League, became a Ubisoft Star Player for 2017, went to E3, then from there got involved in the esports scene and have been on the desk for most of the bigger Siege LANs as a freelance analyst. Meanwhile, I've streamed Siege pretty much every day through this journey.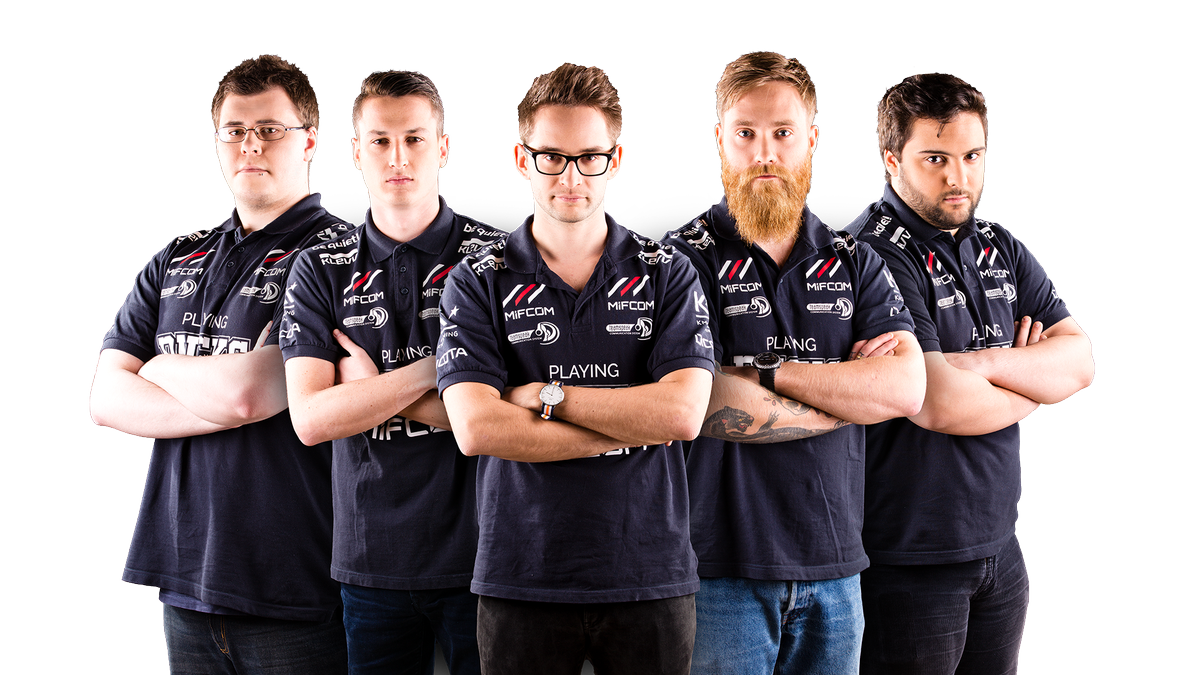 Prior to Rainbow6 what games did you play?
I started all the way back with Quake II, and some of the games that have had the biggest impact in my life would be CS 1.6, CS:GO, Quake III, The Last of Us, WoW, and COD4: Promod in no particular order. They all helped shape my world of gaming.
In Siege alone, you have worked as a player, caster, streamer, analyst and, briefly, as a coach - which of these roles did you find the most enjoyable and which would you say you were best at?
I'd like to first clarify that the stamp "coach" is not one I would give myself. I've briefly helped a couple of teams and given some tips and guidance, tried to help find things they could change, but for me the word "coach" has a lot of weight and not something you should, or can, call yourself without a proper resume or training.

As a person with a competitive mindset, the player aspect will always be something I hold dear and miss every day, but I've grown very fond of the analyst role, and I feel I can do it justice -- this, of course, is something that can only be judged by the viewer, as we are all rather bad judges of our own ability.
In 2018 you visited Canada, France, Brazil, Sweden, the USA twice and the Netherlands three times via R6 - which of these did you enjoy the most and which countries would you want to visit in 2019?
Yes! It's truly been an epic year, for me it's not so much about where we are, but who is there. I don't care much for location but a lot for the people and the scene, although I'd love to visit Australia or Japan -- at the end of the day, it's all about the event, and Siege. The most enjoyable will forever be the Invitational.
What would you say is the highlight of your career so far?
I've got three things that I'm very proud of having achieved; playing a Finals match in the Pro League on stage, being invited as a Ubi Star player and getting to see some of the behind the scenes stuff, and finally having my logo/brand make it in-game in form of charm -- that's so amazing and something I'm extremely proud of. I absolutely love the analyst role, but I look at that more about the end product then self.
What puts you ahead of the other, less successful casters/analysts in R6S?

Thats a hard question -- I'm not sure what sets me apart. I try to not measure myself that way but do everything I can to deliver what I'm hired to do. I think one advantage is the number of hours and while limited, the competitive experience I have helps, I've done a lot of reading on strategy and mentality that also seems to be very helpful for delivering a rounded analysis of a game.

How do you prepare for an event?
Well, of course, you watch all the games, stay up to date with players/orgs/events and make sure you've got a good grasp of the META (Most Effective Tactic Around). Make sure the suit is fresh and then there's the mental prep, getting your sleep aligned for the event so jet lag won't be too bad. At the events, we try to always sit down and have a chat between the talent and share thoughts about the game and upcoming matches.

My main goal for the desk, if I can explain a few things that make a newer player get a better understanding of what happened and why it mattered, while not making the experienced players bored -- and maybe highlight some things that wouldn't have been easy to notice during the match -- then I've achieved what I set out to do.

What was the best game you cast/analysed in 2018?
That has to be Penta (G2 Esports) v Evil Geniuses (EG) at the Invitational 2018 -- going all 5 maps, and a great show of resilience and heart. I think that's the match of the year.

Then there's G2 v Team Liquid (Atlantic City) and EG vs Fnatic (at Rio) -- two more games that really stood out this year.

What tips would you give other potential casters/analysts/players?
There's always space at the top and everyone is replaceable, so if your goal is to get there, it's possible. It'll be a grind, hard work and passion will get you far, and remember the small things you do now is the lead up so conduct yourself the way you would if you had that job already -- that way the ones that would hire you know what they are getting.
Any messages to your fans?
Just a big fat THANK YOU, you're what makes Siege - without the fans, viewers and the 99% of the community that does not work or compete the rest of us would be nothing. You made us, you made this.
---

We wish z1ronic the best of luck in his esports career in 2019! Keep an eye on SiegeGG for more interviews in the coming weeks.