UPDATE -
As most people suspected the winners' final to join Immortals and FaZe Clan in Montreal next month will be between NiP and Team Liquid with the winner earning the first qualification spot. The only team that caused any of these teams any real issue was Black Dragons who took NiP to three maps after they managed to win an attack round in an extremely defence sided matchup on Oregon, this gives them an outside possibility of earning the second qualification spot as they passed easily through the lower bracket to reach the losers' final.
Tonight will see the conclusion to this qualifier with these two games starting at 6pm local time on the rainbow6 Twitch account with the winners of both games winning a ticket to the Six Invitationals 2019:
Ninjas in Pyjamas vs Team Liquid
Black Dragons vs Loser of Game #1

---
The LATAM region will have two qualification spots rather than just the default one as compensation for both NA and EU having their own DreamHack events - as these events strongly favour the home region and offer the winning team a spot at the Major this is seen as a fairly even compromise so that all three of the core regions have this extra team in Montreal rather than just NA and EU.
We have already seen a week of qualifiers in which the top six performing teams were invited to compete with the four remaining Season 9 Challenger League teams and the six Pro League teams who have yet to earn a spot at the Invitationals. These teams will compete in the following bracket:
Pro League Teams
INTZ eSports Club: Dudds, IntacT, bor, yuuk, DRUNKKZZ and Dryx (their coach)
Team Liquid: nesk, ziG, zS3xyCake, Paluh, gohaN and Sensi (their coach)
Ninjas in Pyjamas: Kamikaze, Psycho, pino, julio and wag
Black Dragons: ion, iblackZ, GdNN1, Hugzord, Panico and Felipox (their coach)
pain Gaming: Revo1Tz, gCR, SpawNsss, fk1 and gabrilos
ReD DevilS e-Sports: VelveT, VNXzz, Zyon, Abreu, Mity and Rovida (their coach)
As FaZe and Immortals have already secured their Invitationals spot after finishing in the top 2 in LATAM for Season 8, Liquid and NiP are the clear favourites to make it through these qualifiers. Despite a disappointing Season 8, NiP was actually the most successful LATAM team at the last Major as they finished joint 5th after falling to Evil Geniuses in a three-map quarter-final while, prior to this, finishing joint 3rd at the Six Invitationals 2018. Now with the added firepower of the newcomer Pino onto their roster they'll be eager to at least match that performance and once again finish as the best LATAM team present.
Liquid, meanwhile, is still adapting to their new lineup. Despite having what's on paper the best roster in LATAM history they have had some very mixed results over the last few months as they fell against Trust Gaming and Immortals but defeated ENCE, Black Dragons and took a map off of G2. They'll need to patch up their plays quickly though if they hope to firstly qualify for the Invitationals and then perform there. Liquid has one of the worst records at the major of any team - despite qualifying for the 2018 Invitationals and the Paris Major while and winning a Pro League title between the two events, Liquid went out in the groups on both occasions. In Montreal, they lost to both Rogue and Mindfreak (now known as Fnatic) to end third placed in their group while in Paris losses to both Team Vitality and Obey Alliance meant they were the very first team to be knocked out. These were nightmare results for the roster that they'll be doing anything to avoid this time around but, first, they have to make it there.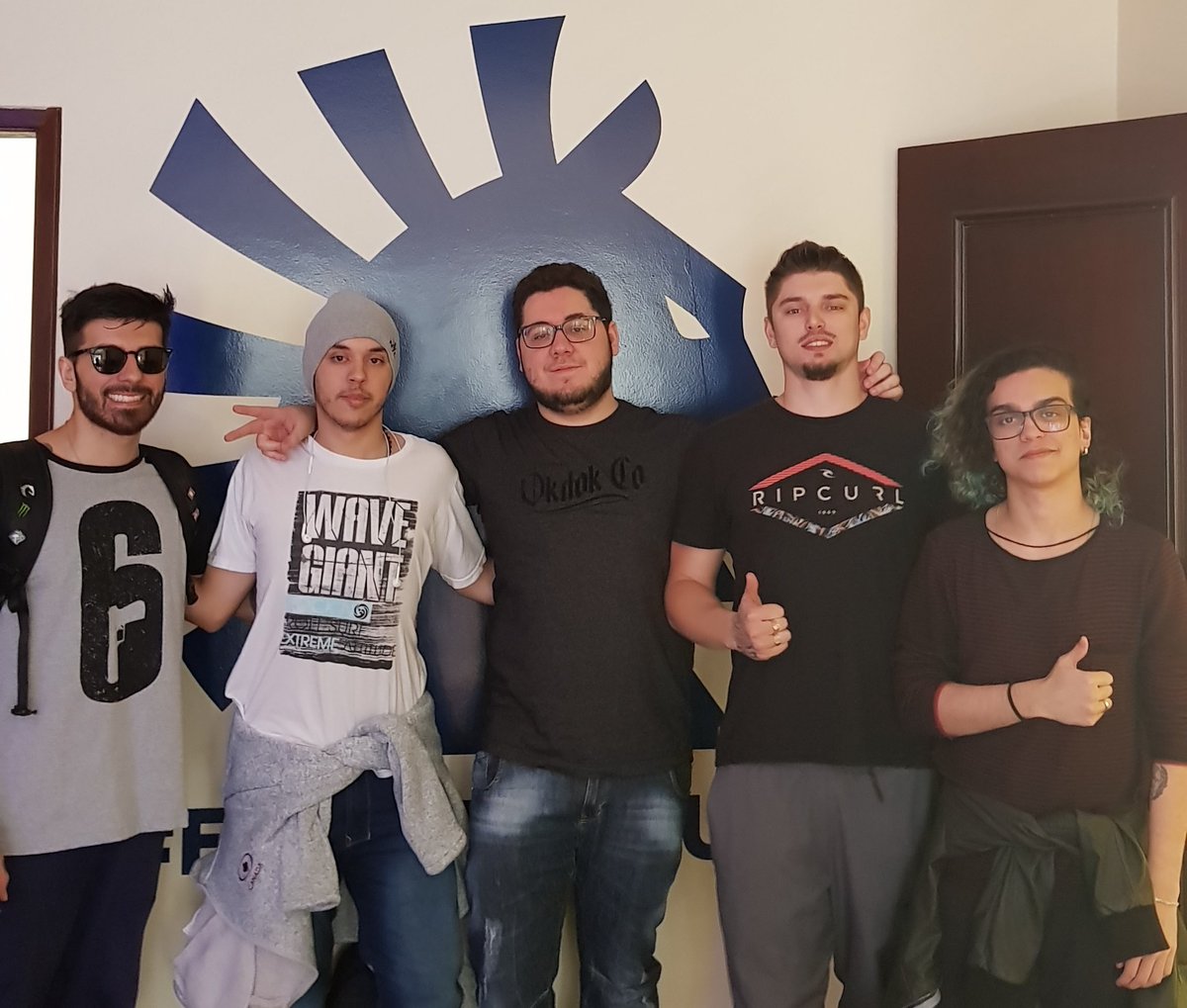 Out of the four teams aiming to stop that from happening Black Dragons likely have the best chance after they were close to beating Liquid during Pro League last week and were the only team other than FaZe to take points off of NiP since October 2018 after drawing with them in the BR6 league.

The other three teams of INTZ, paiN and ReD DevilS all have been struggling recently with paiN achieving two game wins since mid-October across Pro League, OGA Pit Season 2 and the BR6 one of which against INTZ. Finally, the recently promoted team of ReD DevilS have still yet to find a Pro League or BR6 game victory in seven games. These teams will all be banking on their new players and some new strategies to upset the big names and win their trip to Montreal next month.
Challenger League Teams
No Pelo e-Sports: NinexT, slasH-, Norden, LEV1 and Sn4rFx
Guidance Gaming: Alpha, Miracle, H1ghs and rdz
SG e-sports: Eclypse, Phelps, SHoTzZ, W44LK, DimuS
Atrium Pro: Level, p0PStarr, senk4i and Sn3epyy
All four of these teams are outside challengers to the Pro League squads but with NinexT joining the ex-Black Dragons lineup of Ni Pelo e-Sports while rdz joins Guidance Gaming they may have the talent injection to face up with their more experienced counterparts.
Of the organisations it is Guidance Gaming that is probably best known as, as well as their Pro League relegations appearance last Season where they lost to paiN, the org has fielded teams in both the ESL Premiership, finishing joint 5th, and the Benelux League Season 2 where they fell in the semifinals to the eventual winners. This organisation is therefore clearly invested in R6 with three separate rosters playing in three national tournaments across two continents and so will be investing a lot to push their teams to greater things in these qualifiers and Challenger League in a few months also.
Open Qualifier Teams
Keyd Stars: N1LL, SyLeN, fredQx, Dreeuz, LuMyy and AdamTheCoach (their coach)
Team oNe eSports: reduct, Faallz, MEG4, LuKid, rhZ and Budega (their coach)
Sinisters Esports: B3nH4ck, Elozo, Diipzd, Cocomila and Nic00
YeaH Gaming: freeezao, pdr1n, ScorpioN, Guiilherme1, destiny
Santos e-Sports: Dimitri, Lend4, Pandex, Ximenes and ghost1
WP Gaming: KinG, Ryug4, TuK, miGz, zD4rKz
With the notable organisations of Team oNe, YeaH Gaming, Keyd Stars and Santos e-Sports (of Santos Dexterity fame) all fielding their new rosters it is hard to know what to expect from any of the teams. Probably most interesting of all of them, however, is Sinisters Esports which is the only team present not made up solely of Brazilian players; Instead Sinisters consists of two Argentines, two Peruvians and a Chilean player in what would be a LATAM first if they progress much further.
The Broadcast
To recap, the tournament will consist of best-of-three map matches in a double-elimination format with the top two teams qualifying for the Six Invitationals 2019. The games will be streamed primarily by community casters with these streams being confirmed so far: Moska1m , ojgz , SepZeRa , taffsx and guillescalfi.
The games will take place starting from 6PM local time with the following schedule:
Monday - Winner's Bracket Round 1 and Quarterfinals, Losers Bracket Round 1
Thursday - Winners Bracket Semifinals, Losers Bracket Round 2 and 3
Friday - Losers Bracket Round 4 and Semifinals
Saturday - Winners and Losers Bracket Finals
---
Keep an eye out here at SiegeGG for more updates on the results and streams over the next week!