While this is the second Season of the ESL Premiership, this will be the first time the tournament is played on PC with Team Enyx being crowned the XBOX champions in March of this year. This move to PC means there's a number of big names participating in the tournament this time around, most notably the Pro League team of Team Secret as well as a number of other ex-Pro and Challenger League players.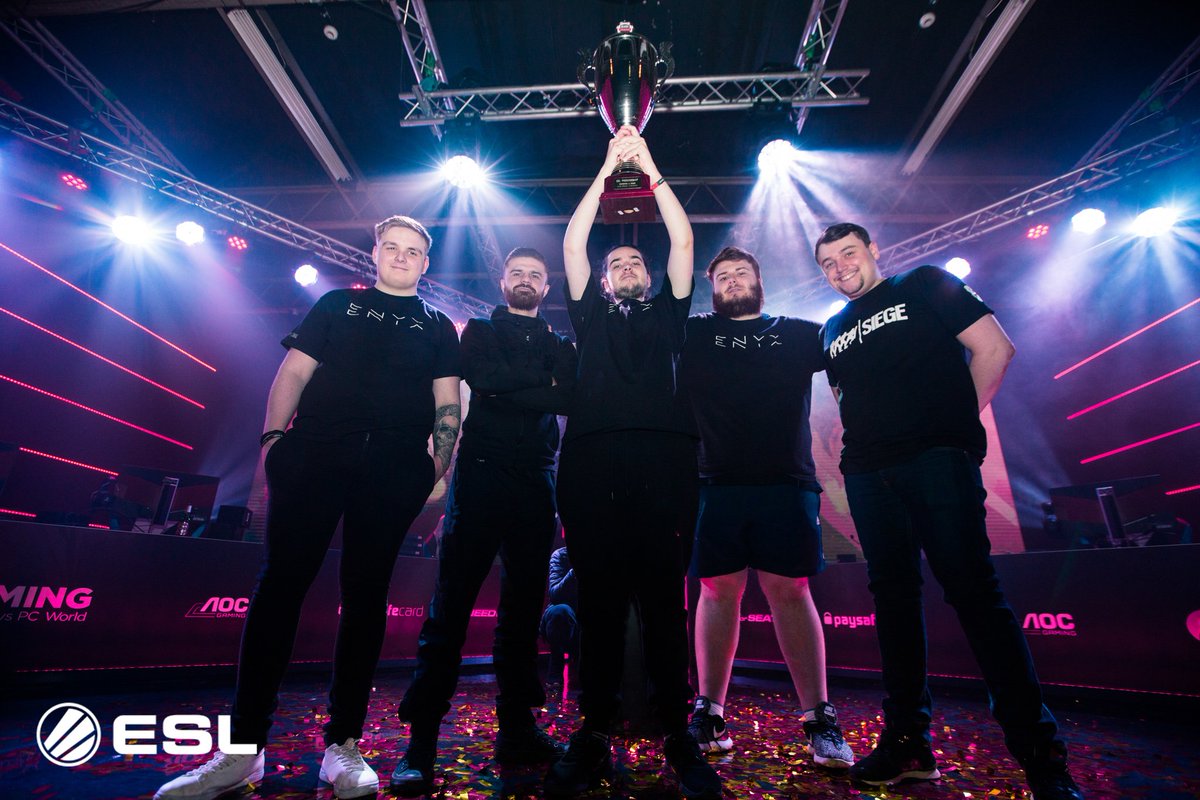 Who's Attending?
During the regular season, there was an initial round-robin group stage in which the top two teams automatically qualified for the LAN Finals with teams #3-6 then playing in a knockout playoff bracket: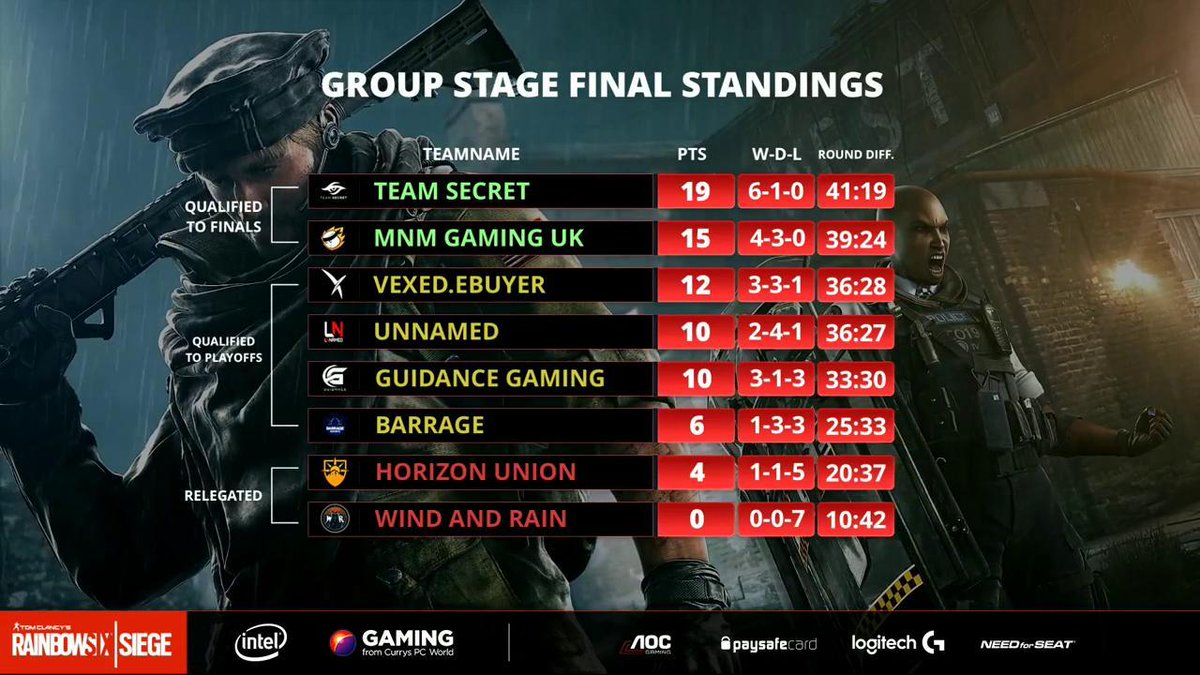 And so the 4 teams to make it to the Finals are:
Team Secret
meepeY, Lacky, LeonGids, sTiZze, Elemzje and Helbee (their coach)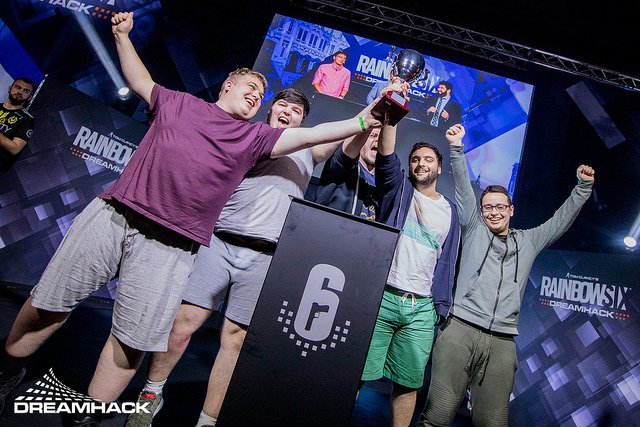 Team Secret is simply the most well known and successful British team in R6 history as they're not only the only British PC roster to play in consecutive Pro League Seasons but also finished in joint 3rd at the Paris Major showing that they're one of the best teams in the World. Made up of 3 Englishmen, 2 Frenchmen and a Candian coach (who will not be attending) this team are the clear favourites to take home their second title this year after their DreamHack Valencia victory last July.
Unnamed
Jugger, M4DMAN, Kaktus, Meadzzz, TankNinjaz and TangyD (their coach)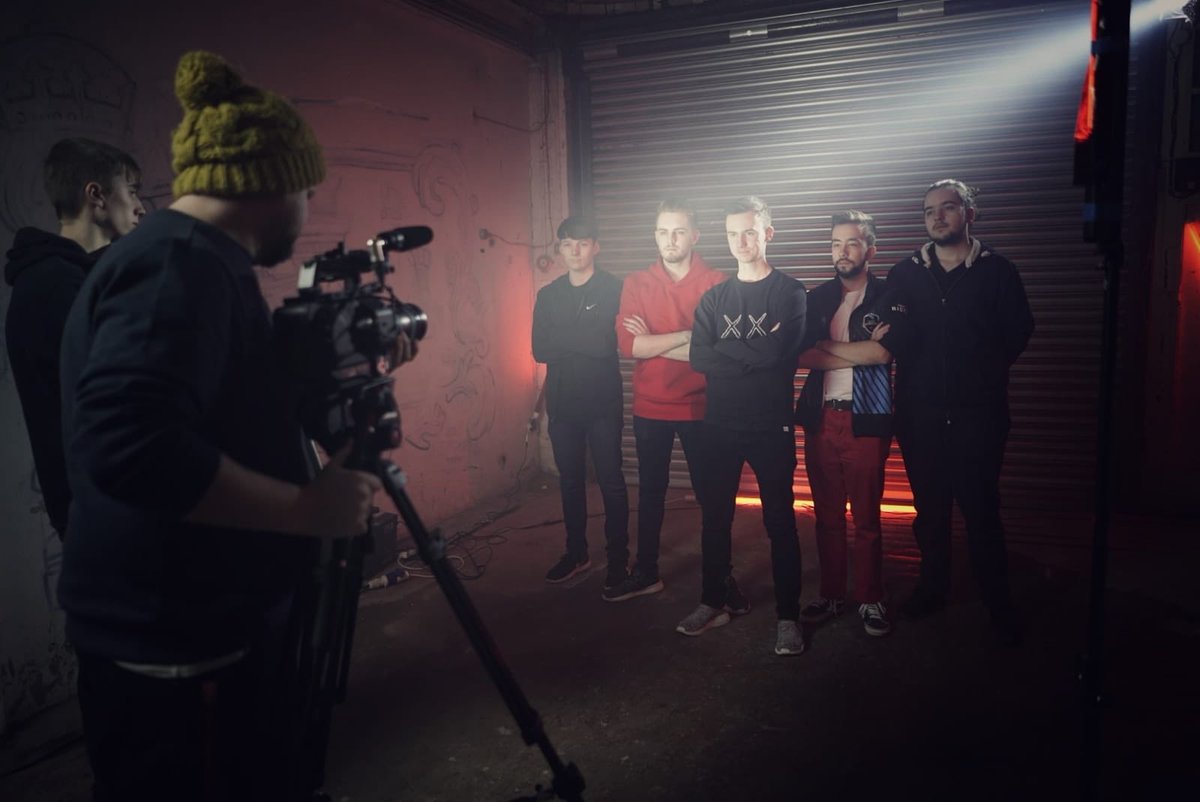 As this roster contains M4DMAN, a champion of the ESL Premiership Spring Season earlier this year, this team is the closest thing left to the reigning champions in the tournament and so will be wanting to take home the recent and first PC title this weekend. The rest of the roster is probably best known from their Challenger League run during Seasons 6 and 7 while known initially as Overtime eSports and then Method with Jugger and TankNinjaz also being ex-Pros from Barrage esports in Season 4. This makes them easily the 2nd most experienced team at high-level play making them an outside contender for the title.
MnM Gaming UK
FraO, neLo, Prox, CTZN and Turtle
The core of this team was most recently seen at DreamHack Winter as a BYOC qualifier in which they lost in two close games against Team Empire and Mock-it Esports, as well as beating their fellow BYOC team, ÄPÖL. Winning at least four rounds each map and going to overtime against Mock-it is quite an achievement for a team which formed fairly last minute with much more limited professional experience. Now, as the only team in the league to win points off of Team Secret after their Week 1 draw, they will likely be liking their chances going into the Finals.
Vexed Gaming
Doki, Jesus, DearlyDie, Zak and Ferral
Made up of four Brits and one Swede, this roster is best known for their participation in a number of tournaments such as CCS Season 3 with the Pro League players of Pengu and Gomfi. Still on the roster is Ferral, G2's analyst and an ex-teammate of Team Secret, and Doki, who played alongside the core of MnM Gaming just last week which should make their matchups even more interesting.
When are the Games?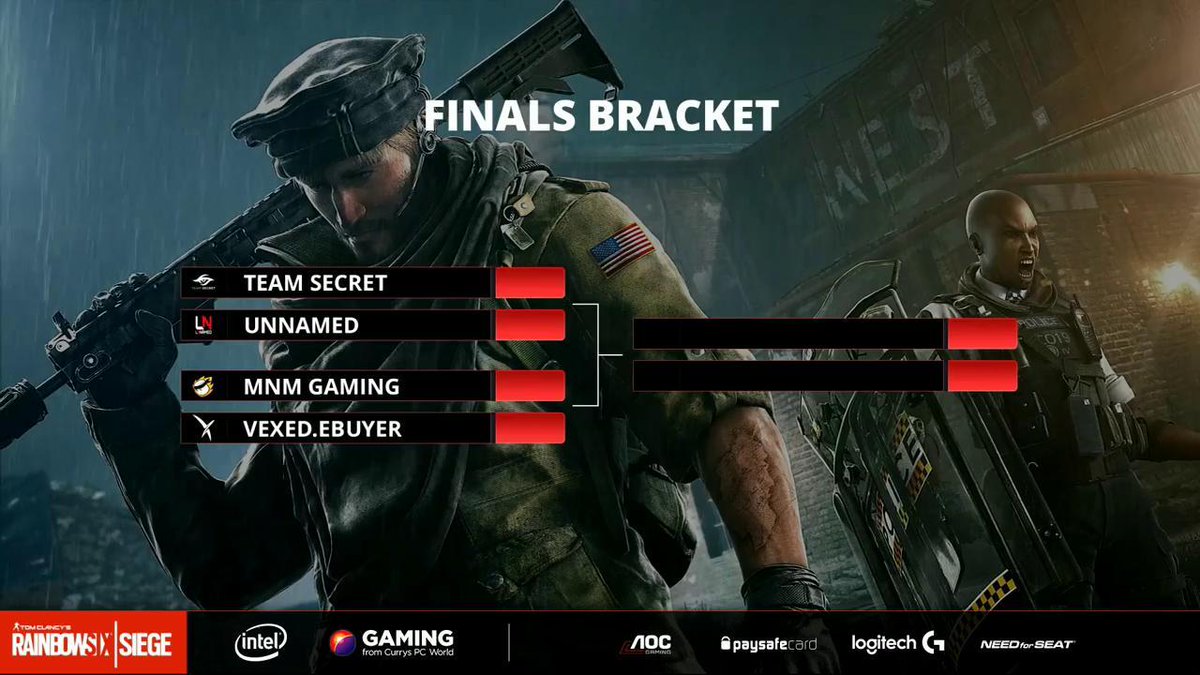 The opening game starts at 1PM CET with the grand-final starting at 7PM CET on the rainbowsix_uk Twitch account. The games will be hosted by the ex-Pro League caster of Christopher "Panky" Pankhurst and cast by Harry "Demo" Dempster, Tim "AceOfPyrite" Leaver and Ollie "XRTOIKA" Hatton.