In a bid to buttress their mixed-European roster's chances against relegation for this season, and to improve their level of play for future leagues and tournaments in general, PENTA has picked up Jess as the head analyst for the team.
Jess will be primarily working with the Pro League team comprising Panix, RevaN, SirBoss, Hungry, and ENEMY, but will also help out with the recently signed all-female academy team where able.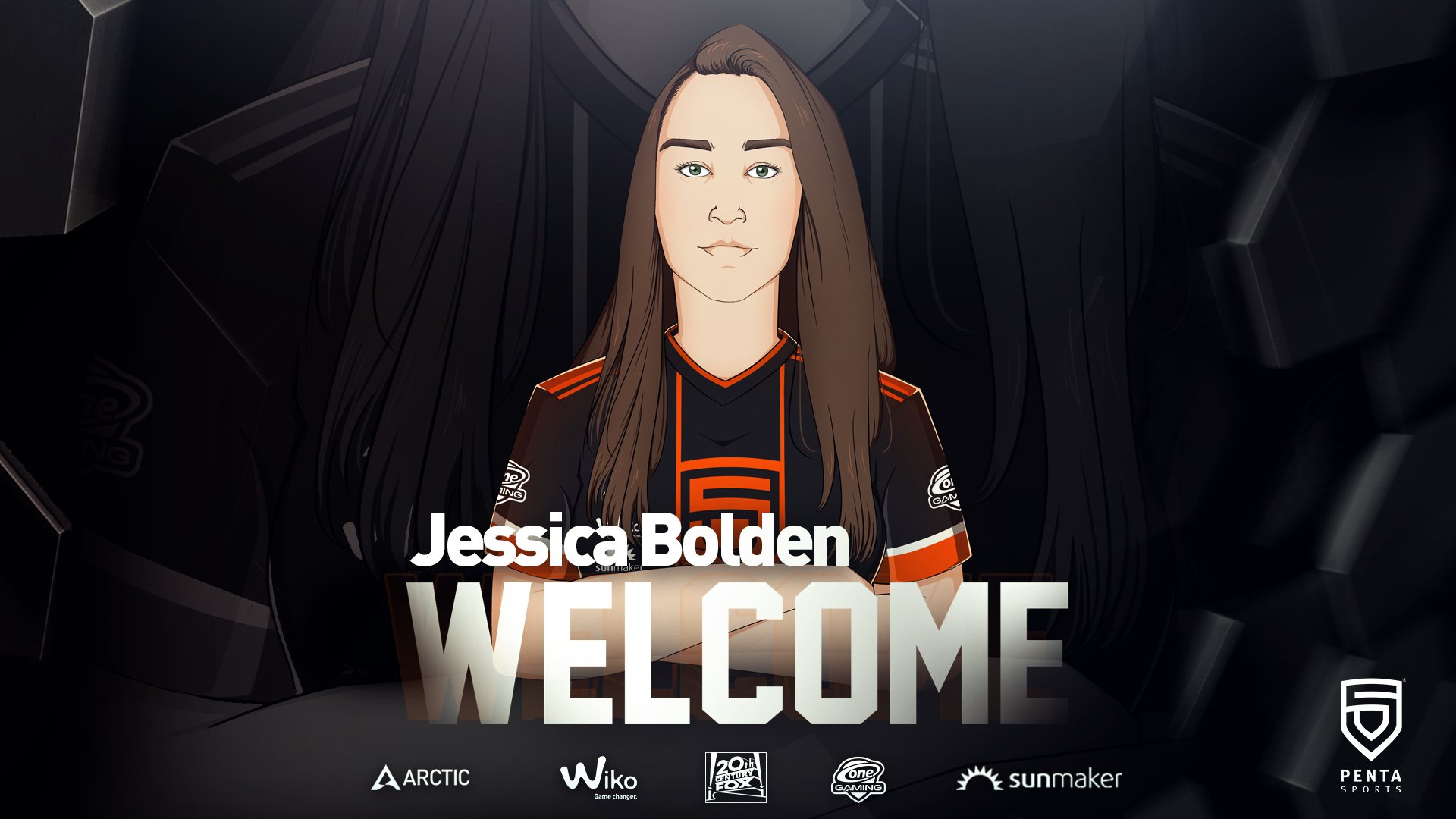 Hailing from Melbourne, Australia, Jess was only drawn into the world of competitive Siege six months ago. Starting off by playing with low-tier competitive teams in Australia-New Zealand (ANZ), she climbed the competitive ladder while balancing her postgraduate studies aged just 22. Soon, she fell into providing colour commentary for the CyberGamer ladder in the region, before being offered the chance to cast the Southeast Asian (SEA) Pro League.
Jess then briefly joined an ANZ Challenger League team, but did not hesitate to throw her hat into the ring when PENTA Sports was looking for a new analyst. Through a rigorous trial, she was eventually selected, and announced publicly yesterday.
Speaking to SiegeGG, she expressed her happiness at her pick-up.
I am very excited to be moving into this position and want to highlight the avenues through which those in esports, especially women, can move into prominent roles.
PENTA Sports currently finds itself in 5th place, having a total of 14 points, with three games to go. While it is almost impossible for them to get to LAN -- for one, Mock-it Esports would have to draw at least two games, and lose the third, with PENTA winning all three of their own -- they are at a mild risk of relegation as well. However, it is also unlikely that they will go down, given that they are 5 points above Team Vitality in 7th.
Their focus will now be on seeing out Season 8 with a respectable last three performances, and then on a possible appearance at DreamHack Winter 2018 -- which has an additional prize on offer in the form of qualification to the 2019 Six Invitational. Failing that, they will attempt to run the Open Qualifiers gauntlet, which will be a tougher task, but no doubt one the team will attempt if they are unable to win this year's DreamHack Winter event.
We asked PENTA's in-game leader, Julian "ENEMY" Blin, about how he his team settled on Jess out of the many candidates.
Indeed we asked several dozen people for their analysis of a certain match, and the analysis of Jessica surprised us -- it was very comprehensive and detailed. Maybe her experience is less, but in her notes we see someone methodical, passionate and hardworking, so she quickly became a front-runner. Once we met her via voice-chat, we knew we had to pick her.

I think that Jessica will of course give us some valuable support in terms of pre-match analysis, but her ability to see where we are good, and also touch on where we need work is very important too. In a very short time she has identified the qualities of everyone, our highest potential, and some changes we could make in our game. We aim for the long term, and we aim for to be the best we can be, nothing else.
The PENTA Sports roster is thus:
Dimitri "Panix" de Longeaux
Julian "ENEMY" Blin
Jean "RevaN" Prudenti
Lucas "Hungry" Reich
Ferenc "SirBoss" Mérész
Jessica "Jess" Bolden (Analyst)
Catch the team on the 11th of October on the main Rainbow6 Twitch and Youtube channels when they take on Team Secret at 8 PM CET (GMT +1).