The Euro Cup will see either the winners, runners-up or leaders of the national tournaments of France, Italy, Spain, Russia, Poland, Germany, and the Benelux region compete for their slice of a €10,000 prize pool at the 8th annual Milan Games Week which will attract an estimated 150,000 visitors over the weekend. Check out the highlights of last years event from the Milan Games Week Youtube account:
Who's Playing?
PENTA Sports (French Champions)
Roster: Panix, ENEMY, RevaN, Hungry and SirBoss
Despite no longer being a majority French roster, PENTA gained their invite after their victory at the Coupe de France 2018 while playing under the organisation of Mock-it Esports. They'll be going into the tournament as the clear favourites as the only current Pro League team present. This will also be the first LAN event PENTA will attend with their new roster which will be an excellent opportunity for the organisation to take their first R6 LAN title since the 2018 Six Invitationals 7 months ago.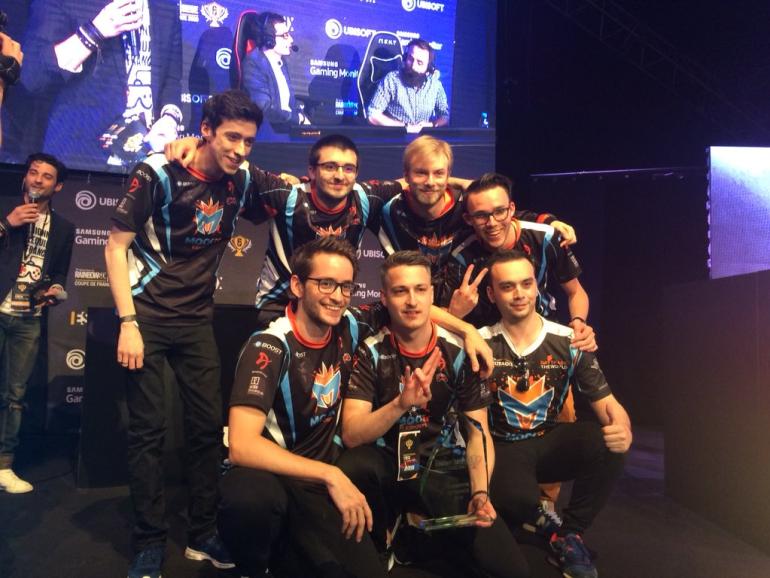 Team Empire (Russian Champions)
Roster: ShepparD, Shockwave, JoyStiCk, karzheka and Scyther
Team Empire was invited after winning the 2018 Russian Championship tournament last March. This roster is best known for their 2018 Six Invitational appearance while under the organisation ROOM FACTORY with both Shockwave and karzheka playing in Pro League during Season 4 on Most Wanted eSports. The team is currently 1st in Challenger League and are one of the favourites to make Pro League next season. We spoke to Shockwave about the team's roles and preparation going into the tournament:
Firstly, tell us a bit about your team's roles.
ShepparD's our support / in-game leader

Karzheka's our captain/fragger

Shockwave's a semi-support

Scyther's a support

Joystick's our main fragger
You're currently in 1st place in Challenger League this season so far, did you expect to be this strong going into the season?
Yes, we knew that we will be this strong this season because we ensured that we prepared and knew our opponents.

A few months ago your team replaced namea with Scyther, why did you make this decision and how well has Scyther fitted into the team?
"Namea" could not cope with the work that he was given, constantly grossly mistaken in the game, we decided to replace him. "Scyther" is very well integrated into the team, he is doing in his job well and we are glad that he is with us.
How have you been preparing for your upcoming matches at Milan Games Week?
We know all our opponents in this tournament, we prepare against them on our boot camp.
Finally, also attending the Euro Cup is PENTA Sports, the 3rd placed team in Pro League. How confident are you that you can beat them?
We are very confident in our team and we are confident that we can defeat them.
Trust Gaming (Benelux Champions)
Roster: Snuf, Leonski, Avaiche, Deapek, Quadzy and oVie (their coach)
Despite failing to qualify for Challenger League this season, Trust have been seen in many tournaments such as the Siege Summer Series 2018, in which they were knocked out by T3H Esports, DreamHack Valencia 2018, in which they played G2 Esports (then known as PENTA Sports) on the main stage, and Benelux League Season 1 which they won to book their invite to the Euro Cup.
The team is, therefore, one of the best known semi-professional teams in Europe however with their in-game-leader of Craxan leaving the team just last month this will be a key opportunity for his replacement, Quadzy, to practice with the team on a LAN environment.
EnD Gaming (Italian Champions)
Roster: Alation, Peak, Torok, Hunter, Sloppy and Boroz (their coach)
As winners of the ESL Italia Summer Championship last July, EnD Gaming will be the home favourites wanting to take a title in front of the Italian audience. Previously the core of this roster played in Pro League way back in Season 1, in which they finished 8th under the name "dat fLAM3RS", however, more recently, the roster has found modest success in Challenger League. The team finished last season in third after falling to Supremacy in the playoffs and currently sits in fifth this season with a 2-3-3 w/d/l record after 8 games.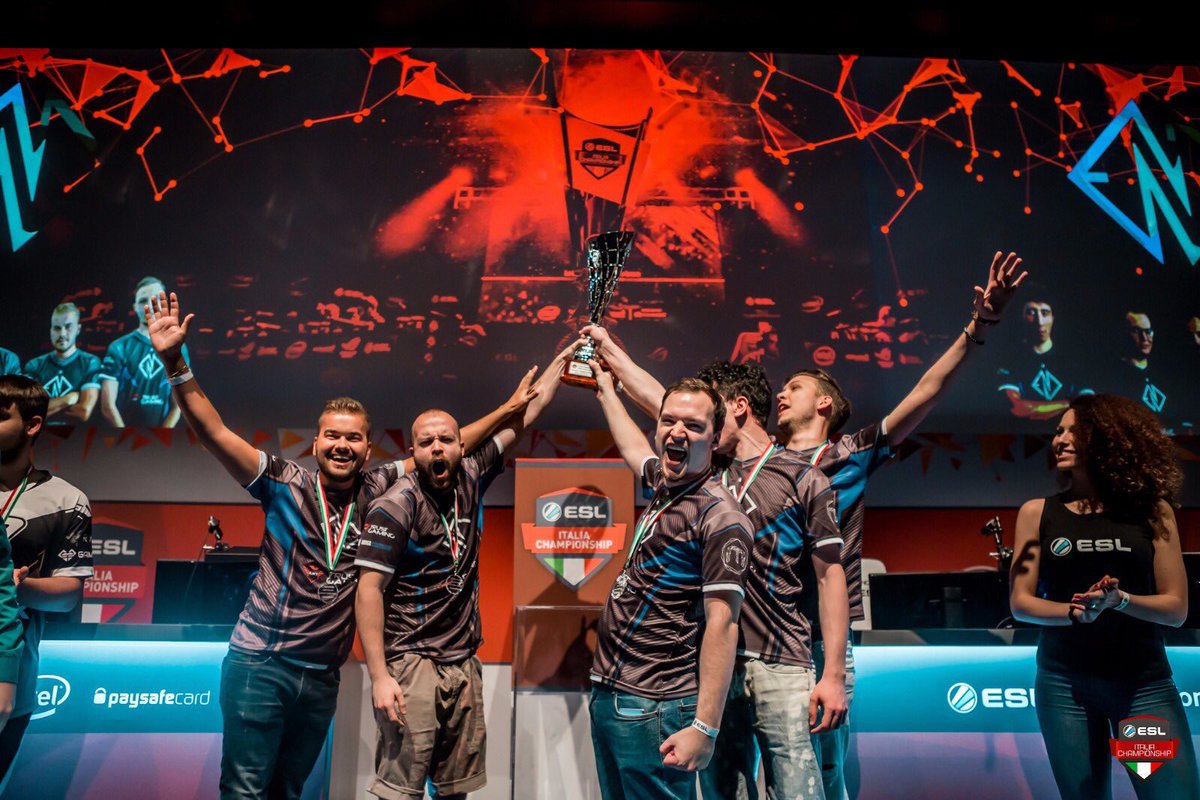 iDomina eSports (Italian Runners-Ups)
Roster: MTSection, Antani, Smile, My8, Sayron and sNakj (their coach)
Being an Italian tournament, the Euro Cup 2018 will include two Italian teams to compete in front of their home fans hence the invitation of the EIC Summer runners-up of iDomina eSports. While the organisation of iDomina are attending they bring with them a completely different roster than what was seen at the IEC just a few months ago as they have acquired the core of ExAequo Outlaws; a team which finished in 5th place at the EIC Summer 2018 tournament and 4th at the EIC Winter 2017 tournament. This will now be the roster's first tournament under their new organisation and so will be hoping to impress at the event.
Giants Gaming (Spanish Leaders)
Roster: DriD, LioN, baroz, sakke, vASS1LLY and sensiK (their coach)
Giants Gaming received their invite as they sat at the top of the Spanish Masters League at the mid-point of the season of which has since finished with Giants in first seed. The roster went into the tournament as the clear favourites as four out of five players in the roster had previously played in Pro League on gBots PRO at points between Seasons 1 and 5. Despite this impressive pedigree the Giants Gaming roster, who was expected to be a possible Pro League contender once again, didn't compete in the qualifiers for Season 8 of Challenger League to any degree and was a no-show to the DreamHack Valencia BYOC tournament in which they were scheduled to play in. This would, therefore, be the first time this roster will be seen in action against international opponents, a show many people have been looking forward to for quite a while now.
Team Prismatic (German Runners-Ups)
Roster: Jul1nho, Qujuqt, Babu, S4i and Th3RealMC
After falling to OrgLess (now known as Mock-it Esports) at the Six Lounge Series #6 LAN Finals to crown the best team in Germany, DEUS Esports parted ways with their roster and has since found representation in Team Prismatic. As well as a new org, the roster has welcomed two very experienced players in S4i, a previous Pro League champion for PENTA Sports back in Season 1, and Th3RealMC who played alongside PARAA, Hungry, karzheka and aRanioN during Seasons 5 and 6 of Challenger League for Planetkey Dynamics. With these new additions, Team Prismatic will be hoping to impress the rest of Europe on behalf of the very quickly growing German R6 community.
SLAVGENT (Polish Champions)
Roster: Edor, Mr.Nobody, WieDoody, Rafael and nreal
As they contained three players from the rosters of the winning and runners-up of the ESL Mistrzostwa Polski 2017, SLAVGENT has been invited as Poland's representative at the Euro Cup. The best-known player in the roster would most likely be WieDoodys, the star player of Patokalipsa, a team which almost qualified for the 2018 Six Invitational via the open qualifiers.
When are the Games?
The tournament will take place during the Milan Games Week tournament on October 5th-7th in a double elimination bracket, all games will be best-of-one maps up until the grand finals which are best-of-three.
Friday: 12pm - 7pm - iDomina Esports vs Giants Gaming followed by Team Prismatic vs EnD Gaming will be streamed on the Italian and Spanish streams
Saturday: 11am - 7pm - All the semi-finals will take place across the various streams
Sunday: 3pm - The Grand-Final begins on all streams from the main stage.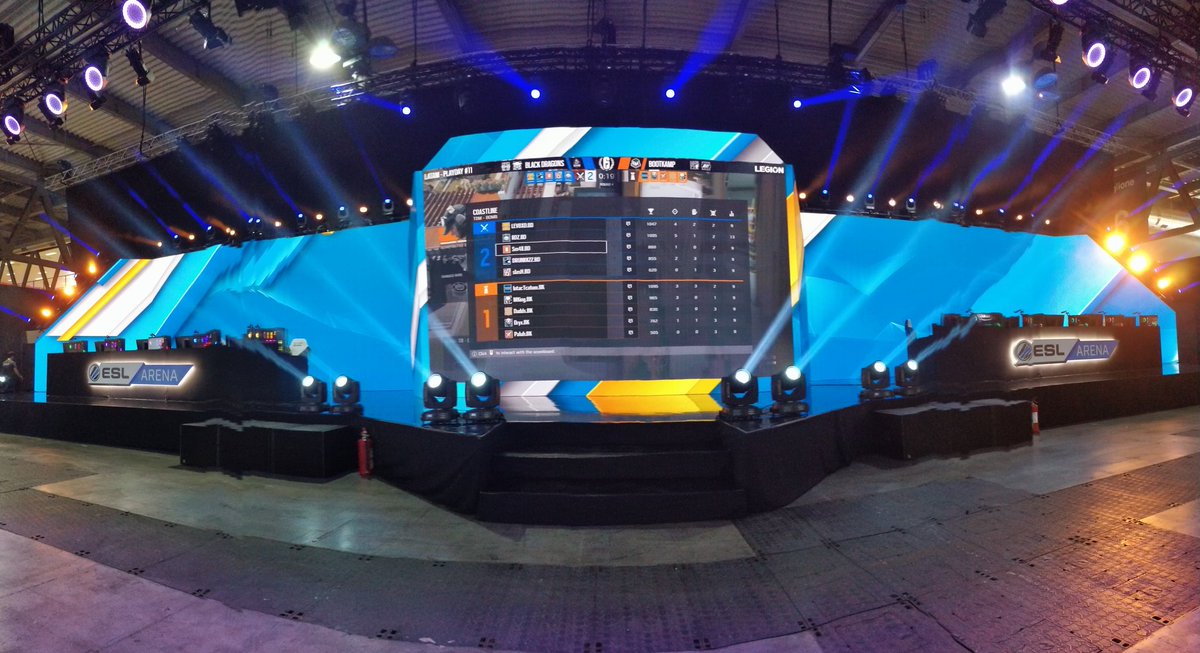 Where Can You Watch the Games?
The games will be streamed via Twitch in English on Saturday and Sunday on a yet to be confirmed account, in Italian on the esl_it account and in Spanish on the rainbow6ES account. The English channel will be casted by the well-known names of Devin "mzo" Becker, Harry "Demo" Dempster, Rob "Flynn" Flynn and Ghassan "Milosh" Finge and hosted by John "JoRoSaR" Sargent, a prominent Overwatch and Starcraft host.
Alternatively, if you live nearby you can still attend the event as tickets are still available from just €15, more details for the event can be found here.