Announced late last month, another DreamHack event -- this one held in Montreal -- is quickly approaching. Like always, the LAN will see 12 invited teams and 4 "Bring Your Own Computer" (BYOC) teams compete for their slice of a $50, 000 prize pool and an invitation to the Year 3 Six Invitational next February.
So with the tournament just 10 days away the 12 invited teams and the groupings for these teams have now been revealed.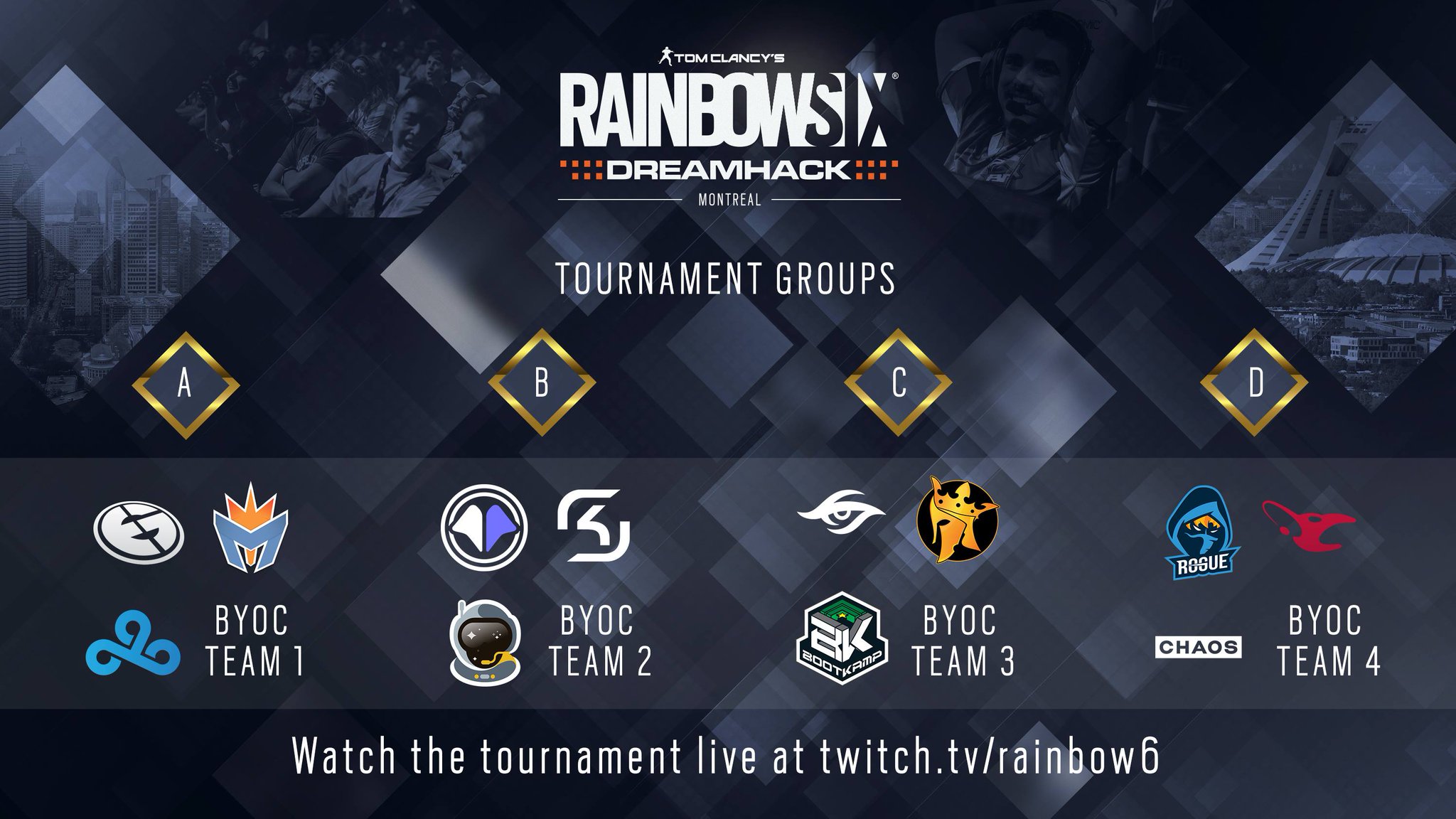 Group A
Evil Geniuses
Roster: Canadian, Necrox, nvK, BC, Yung and BKN (coach)
After making the finals of the last 2 Majors and DreamHack Austin, Evil Geniuses are clearly one of the best teams in the world. However, they have yet to win an international title of any kind with their current organisation. With G2 not present at this tournament, and a spot at the 2019 Invitational on the line, this is a perfect opportunity for the squad to finally get North America's first title in 18 months.
Mock-it Esports
Roster: Panix, Enemy, RevaN, Voy and Alive

Mock-it have had a mixed past few months after winning the Coupe de France in June. They are currently ranked 5th in the EU Pro League, ahead of teams such as Team Vitality. However, after a disappointing joint-last finish at the Paris Major, this French team will be hoping to finally make it out of the group stage after failing to do so at both DreamHack Austin and Valencia.
Cloud9
Roster: Goddess, FoxA, Retro, LaXInG, MarkTheShark, Robn (coach), and ViiRuS (coach)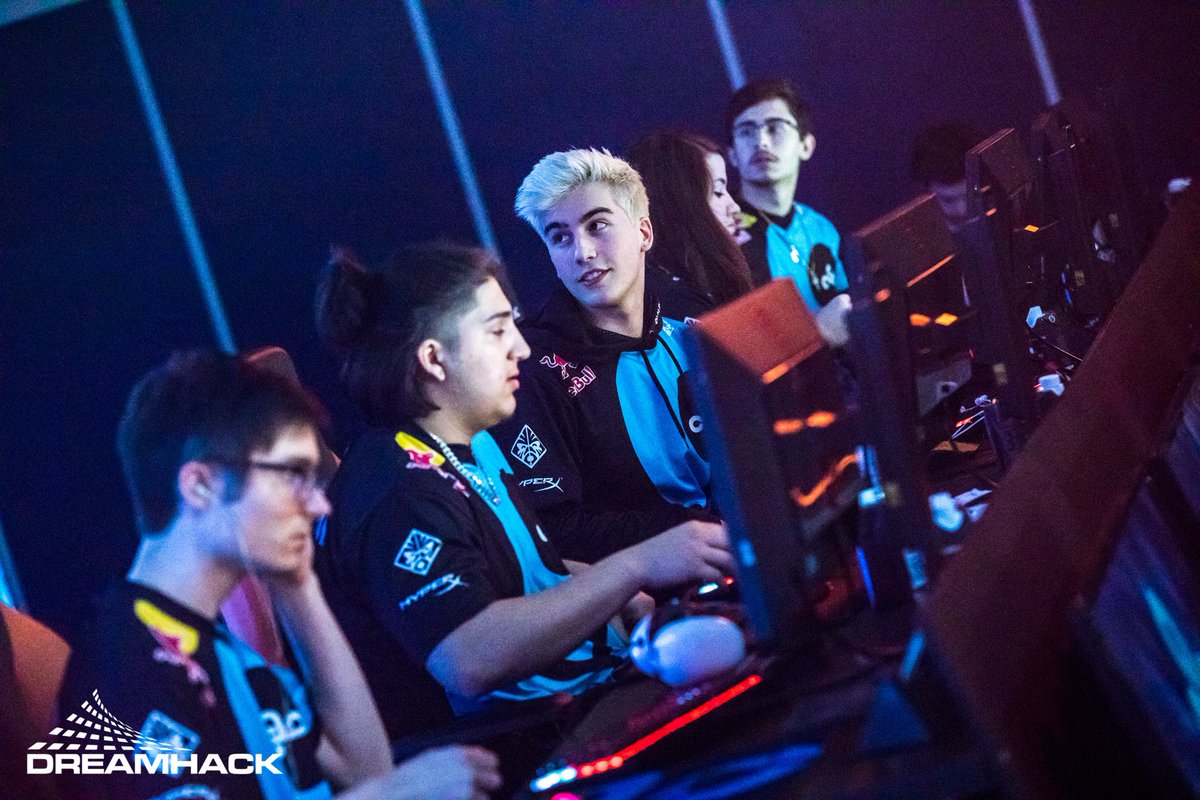 After an abysmal start to the Pro League season which saw the side lose two matches 6-0, and forfeit a third (so a technical 6-0 loss), Cloud9 is looking up as of late. This comes after they dropped Schlongii from the roster and replaced him with MarktheShark with whom they won their first 2 matches of the season. This means Cloud9 will hope to use this as an excellent opportunity to show that their newly improved team is a force in NA and can stand up to the giants at the event.
Group B
Millenium
Roster: Renshiro, Liven, Hicks, risze and Crapelle (coach)
The previous DreamHack champions from Austin in June will be hoping to guarantee themselves a spot at the Invitationals early. At the moment they sit just outside the top 2 Pro League spots required to qualify for the Season 8 and 2019 Invitational, a concerning proposition. Their past record will also make them one of the very favourites to take the title, however, with a roster change needed to complete the team, it is unknown whether they'll be up to snuff with such little practice together.
SK Gaming
Roster: Mint, Pojoman, Hotancold, Jarvis, Nyx and Ezley (coach)
Despite consistently being known as one of the very best teams in North America, SK (previously known as Flipsid3) has not been to a LAN of any kind in almost 15 months, and so will see Montreal as a real proving ground for itself. The LAN experience will be even more valuable, for they currently sit in 1st in North America and so are set to qualify for both the Season 8 Finals and the Six Invitational -- a great opportunity for this team which has been stuck in the mid-table for so long.
Spacestation Gaming
Roster: ThinkingNade, Chala, Redeemer, Shuttle, Rampy and Lycan (coach)
SSG is another team set to surprise in the latter half of Season 8 of the Pro League, as they currently sit tied for 3rd place with Evil Geniuses. However, the team has had an unremarkable season outside of the Pro League. It failed to make it to Paris, falling to Obey Alliance during the open qualifiers while a loss to Noble esports meant they failed to make it out of the group stage at DreamHack Austin. This means that this tournament will be a great opportunity to show up outside of a Best-of-1 format, something that is desperately needed for the team.
Group C
Team Secret
Roster: meepeY, Lacky, LeonGids, sTiZze, Elemzje and Helbee (coach)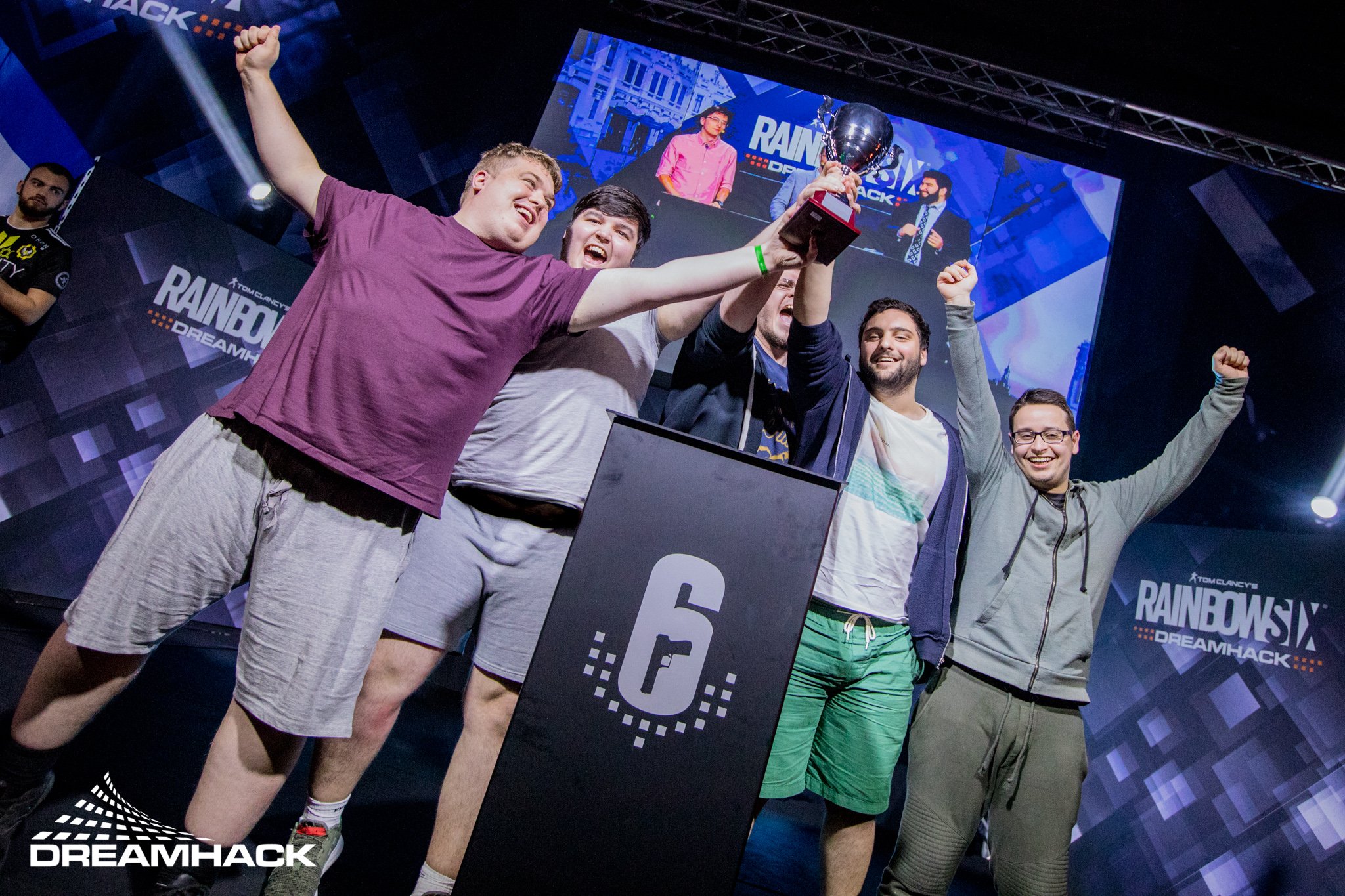 As the biggest up-and-coming team, and current DreamHack title holders, Team Secret will be another one of the favourites to keep the title away from NA teams. With the recent addition of Helbee to the squad as a coach, and a very promising joint-3rd place finish at the Six Major Paris, Team Secret looks even more scary now than they did when they beat both Rogue and PENTA (now G2) to take the DHV title last month. With a lot more on the line this time around, the players will be hoping to make this yet another DreamHack victory for themselves.
Noble Esports
Roster: Yeti, Heavy, Acid, breezy, Krazy and Knightmares (coach)
So far this season, Noble has been the definition of a mediocre team. They currently sit in 5th place in the NA Pro League, and finished both DreamHack Austin and the Paris Qualifiers in joint 5th position. They'll be hoping to improve upon this going into the second half of the season as they are just a win away from 3rd in the Pro League. Their first proper opportunity to show themselves to be an improved team will be at Montreal, though, as they'd see their group as one they could advance from.
Bootkamp Gaming
Roster: Lipezord, Dudds, IntacT, MKing, Paluh and Dryx (coach)
Similar to Noble, Bootkamp also sits in 5th place in the LATAM Pro League after a particularly strong showing over FaZe Clan. However, following Latin America's particularly disappointing showing at the Paris Major, which saw only one of four LATAM teams make it out of the groups, Bootkamp will have something special to prove -- to show the world that their region is still able to compete with NA and EU. The first step to do so will involve Bootkamp making it out of the group stage, and will mean defeating Noble or Secret along the way.
Group D
Rogue
Roster: Ecl9pse, Slashug, Bryan, Easilyy, Geoometrics and Ranger (coach)
Seen as the constant #2 in NA, Rogue has now been knocked out in close matches by the eventual winner at both DH Austin and Valencia, and have been eliminated by the second-placed team at both the 2018 Invitational, and the Six Major Paris. Rogue has been inches from a title on numerous occasions, and so will be desperate for one at this event for themselves, and NA as a whole.
Mousesports
Roster: Beastly, vandal, Vertcl, Hyper and morxzas (coach)
Sitting in 7th place in the NA Pro League, Mouz's only victory comes off of a surprising 6-3 defeat of Rogue back on the second play day. Since then, they've been unable to repeat whatever clicked during that matchup, and they managed to finish the half of the season with a 1/3/3 W/D/L record. They also returned from DreamHack Austin without a win, meaning that they desperately need some victories soon. They will see this competition as a great chance to not only achieve this short-term goal, but also make it out of the group stage as they'll just have to beat the BYOC team, and the 7th placed team in EU, Chaos.
Chaos
Roster: Secretly, REDGROOVE, sno0ken, Renuilz, Kripps and Syred (coach)
The final team in the group is Chaos, a team which, despite sitting in the relegation zone of EU Pro League, has made it out of the group stage at both Austin and Valencia. The players will be hoping to do that yet again in Montreal after the team failed to make it to Paris. While they have been ineffective in play in the Pro League, they did manage a victory in the Siege Summer Series ran by Ubisoft BeNeLux ahead of teams such as Team Vitality and OrgLess, showing that they are capable of impressive results.
---
The event starts on September 7th with the initial BYOC tournament followed by 2 streamed group stage games at around 4pm local time before the tournament kicks off in full on Saturday September 8th. You can watch the event in full on the rainbow6 Twitch account.