With the Six Major Paris just days away, predictions have been heating up as to which team in attendance would be going the distance and taking home the title. With it being only the third-ever Major in Siege history, teams will be giving their all to ensure they become world champions.
However, the days with one team as the clear favourite are long-gone. The previous five international LAN events have seen five different teams win, showcasing how far the competitive scene has grown, with every top team having a good shot at winning.
To recap, in Season 6, ENCE were crowned Pro League champions, after which PENTA Sports (now G2 Esports) achieved victory at the 2018 Six Invitational. Returning to the Pro League for Season 7, Team Liquid were the next in line to win, before the DreamHack events in Austin and Valencia saw Millenium and Team Secret take home the respective titles.
G2 Esports once held almost undisputed dominion over every other team in the scene, and while that chokehold has dissipated, they are still a force to be reckoned with. The 2018 Six Invitational title, a Grand Final appearance in the Season 7 LAN Finals, a Semi Final appearance at DreamHack Valencia, and top spot by a fair margin in the European (EU) Pro League all point to a team that is still titanic in power.
However, there is a stronger air of beatability around the mixed-European team than there was even just under a year ago. This nebulous feeling is backed up statistics as well. In the recent DreamHack Valencia 2018 loss against Team Secret, Pengu had been the only player to keep a K/D ratio above 1.00. Going back slightly further, three out of the five G2 members did not have a measurable impact for over 42% of the rounds in the Season 7 Grand Final loss against Team Liquid.
The rest of the EU region has seen a great rise in competitiveness too, with Team Secret nipping at the heels of G2 Esports, and the next four teams (Millenium, OrgLess, Mockit Esports, and Team Vitality) within 3 points of each other.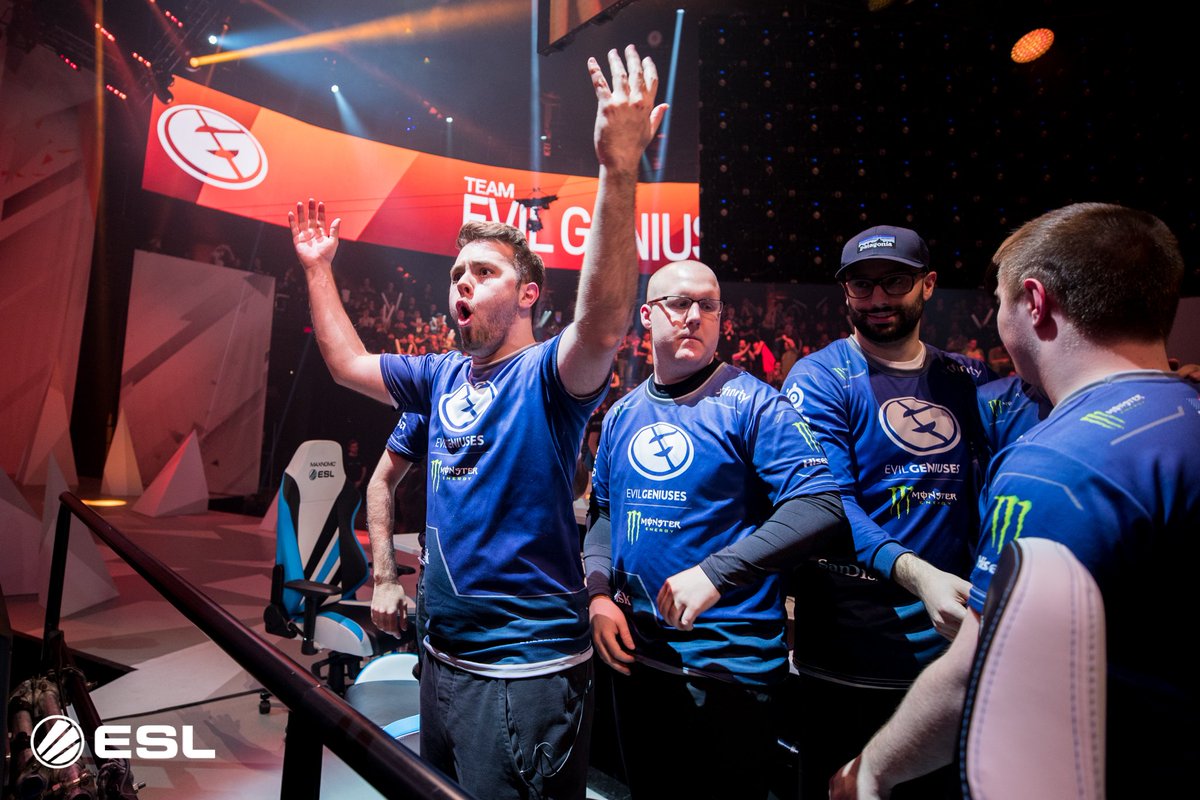 While EU has not been able to make a strong claim as to breaking G2 Esports' local monopoly, North America (NA) has done so with Evil Geniuses and Rogue. The Season 8 standings at the halfway mark see SK Gaming leading the pack, with Rogue 2 points behind, and both Spacestation Gaming and Evil Geniuses a further 2 points adrift. Recent times have also seen Rogue perform more consistently than Evil Geniuses, though the latter made a Grand Final appearance at the 2018 Invitational.
Teams from Asia-Pacific (APAC) have also improved greatly in recent times. Where in Season 6 they were considered to be a free pass into the Semi Finals, eiNs' and Mindfreak's (now Fnatic) performances in the Invitational demonstrated their suddenly increased prowess to the rest of the world. NORA-Rengo, too, in Season 7, surprised many by taking a map off Rogue.
All three APAC teams at the Paris Major are no strangers to international LAN events. NORA-Rengo's debut appearance came as recently at the Season 7 Finals, whereas Fnatic made their mark at the 2018 Six Invitational. Element Mystic, on the other hand, were one of the first two APAC teams to go to a Pro League Finals in Season 6. The teams have all improved greatly since then, and will no doubt look towards their past experiences in their games to come.
Last, but not least, the Latin American (LATAM) region has also evolved. While Ninjas in Pyjamas have fallen off far from their Season 6 Grand Final performance in the Pro League, they showed their customary strength in the online Paris Qualifiers. On the other hand, Immortals have surged ahead and see themselves tied with Team Liquid for first place in the Pro League. FaZe Clan are just a point behind, but also find themselves tied for third place with Team oNe.
Furthemore, three of the four LATAM teams at the Paris Major have experience with at least one major event in the form of 2018 Six Invitational, though Immortals (then BRK e-Sports) have made multiple features at Pro League Finals. As such, underestimating any of the four teams from LATAM will be a perilous mistake to make.
With such an evolution of the competitive Siege scene, and such strength being exhibited by all the four regions, this could well be the closest ever LAN event we have seen. Expect thrills, and expect spills, with the action being brought to you from Paris on the main Rainbow6 and Rainbow6Bravo Twitch and YouTube channels.