In an almost complete departure from their Season 6 roster, ShiN earlier announced that would be temporarily leaving his team to join NORA-Rengo (NR) for Season 8 of the Pro League, and for the Paris Major.
He has seen a fair amount of success with eiNs, most notably when he led his team to a strong victory at the APAC LAN in the inaugural Pro League season for APAC. With a roster update that saw Papilia loaned to his side, the team did admirably at the 2018 Six Invitational. They managed to beat eRa Eternity (now Obey Alliance) by a 2-1 scoreline, although they were unable to get out of a group also comprising FaZe Clan and ENCE eSports.
Following that, however, Papilia returned to Sengoku Gaming Extasy, with two other eiNs members following him. This was a heavy blow struck against eiNs, and while they managed to keep their PL slot for Season 7, they were unable to make it to the APAC LAN event.
With him moving to NORA-Rengo, the number one Japanese side will be further filled with confidence for their challenges ahead. While it has not been announced who he will be replacing, the team will benefit from his experience and leadership and be able to tackle Season 8 and the Paris Major more comfortably. However, on NORA-Rengo's ESL Pro roster page, Cloud is missing while ShiN is listed.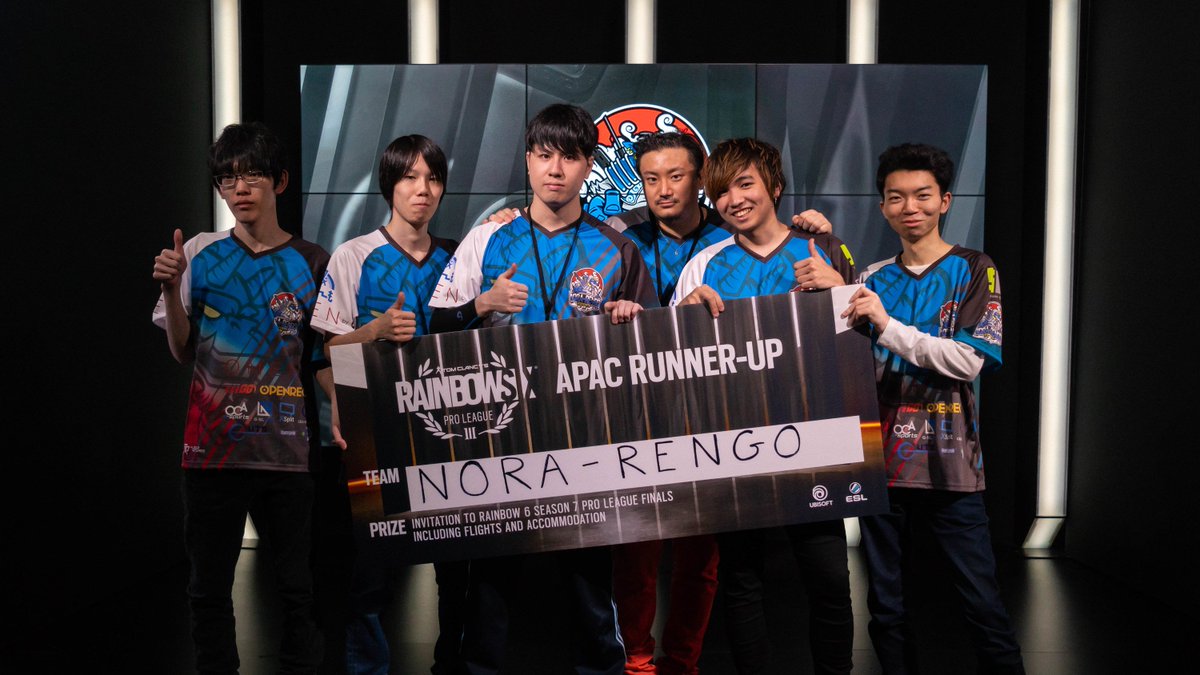 If true, Cloud sees his journey with NR end after having been with them since Season 6. With them, he had attended the Season 6, Invitational Qualifier, and Season 7 APAC LANs, but only saw his team progress internationally in the last one. In the Season 7 Global LAN Finals, his team gave Rogue and admirable fight, though they fell 1-2. Some had been pointing to his performance as a weak link for the Japanese side, and that could well be the reasoning behind this change.
eiNs will be replacing ShiN with ZAKO, who is a former PS4 Rainbow 6 player, continuing a line of ex-PS4 players on eiNs. While TATSUKIN had been a substitute for the team, he was unable to step in as eiNs' new 5th because of his current job. The roster change also spells a role change for the team. With ShiN having been the former team captain, OdeNMiso has stepped in to fill the role on eiNs for the foreseeable future.
The new eiNs roster is thus:
OdeNMiso
Raiser
Taipon
Afro
I___am___ZAKO
TATSUKIN (substitute)
On the other hand, the NORA-Rengo roster is now:
Wokka
JJ
Merieux
CrazyPapiyoN
ShiN
Cloud (unconfirmed)