Image via Elevate
This time, it seems that Elevate are finally headed to an international LAN event without a hitch. There should be no visa surprises this time, and no Invictus Gaming to swoop in to take their place.
Making it to an international event has been a long struggle for Elevate, who had seven attempts to do so throughout the 2021 season (though only six of those failures were their own fault). DWG KIA and Invictus Gaming were there to deny them on five occasions combined, and the curse of "dodging" LAN events was something that Elevate had to work hard to break.
However, not only have Elevate qualified for an international event, they've qualified to the biggest one of them all -- the Six Invitational 2022. They're not to be scoffed at either, having finished eighth in the top-16 list of teams in the SI Points standings.
"I choked two times, LAN, for the Majors," said Paramin "Onigiri" Suwanwattana, laughing about his team's struggles in an interview with SiegeGG. "From my perspective, it's been small mistakes … usually, we choke like the 4v2 situations while we have the man advantage."
Fans of Elevate, or of the APAC South region, will be quick to confirm Onigiri's words. One particularly egregious example was on the final APAC South play day in Stage 3, where Elevate allowed iG to pull a 2v5 back (at 7-7 on the scoreboard) and secure direct qualification to the Sweden Major.
"That's a problem that we [are] fixing right now to try and not let it happen at the SI," explained Onigiri. "We peek too much when we have the man advantage."
That aggression, however, is a staple -- if not the defining characteristic -- of Elevate and other Thai teams. Other players in APAC South, such as Invictus Gaming's Jeremy "HysteRiX" Tan have previously stated that aggression is both difficult and frustrating to play against, even for highly-coordinated teams.
The Elevate players have immense trust in their gunfighting abilities, says Onigiri, but that is a double-edged sword when they keep peeking and throw away advantages. Reducing the reliance on that has been an important focus for the Thai players.
But what exactly is Elevate's plan to preserve that aggression that gets them into those man-advantage situations, yet temper it such that it doesn't lead to them throwing rounds away?
"It kinda sounds funny, but I stream for my coach privately while we're scrimming," began Onigiri, before continuing to reveal perhaps one of the most unique disincentivization methods. "If we're in that [man-advantage] situation, and if someone peeks, we're gonna cut their salary."
Fully aware of how ridiculous the method sounds, Onigiri quickly clarified (amidst laughter) that the fines only applied to those who peeked solo, and were only about US$1 for every instance. But this is the Six Invitational, after all, and if the 'stupid' method works, it's not stupid.
Such measures, as light or amusingly unique as they may seem, have certainly been helping Elevate gain confidence for their international debut. They are keenly aware of their misses in 2021 and are determined to make an impact at the Six Invitational this year.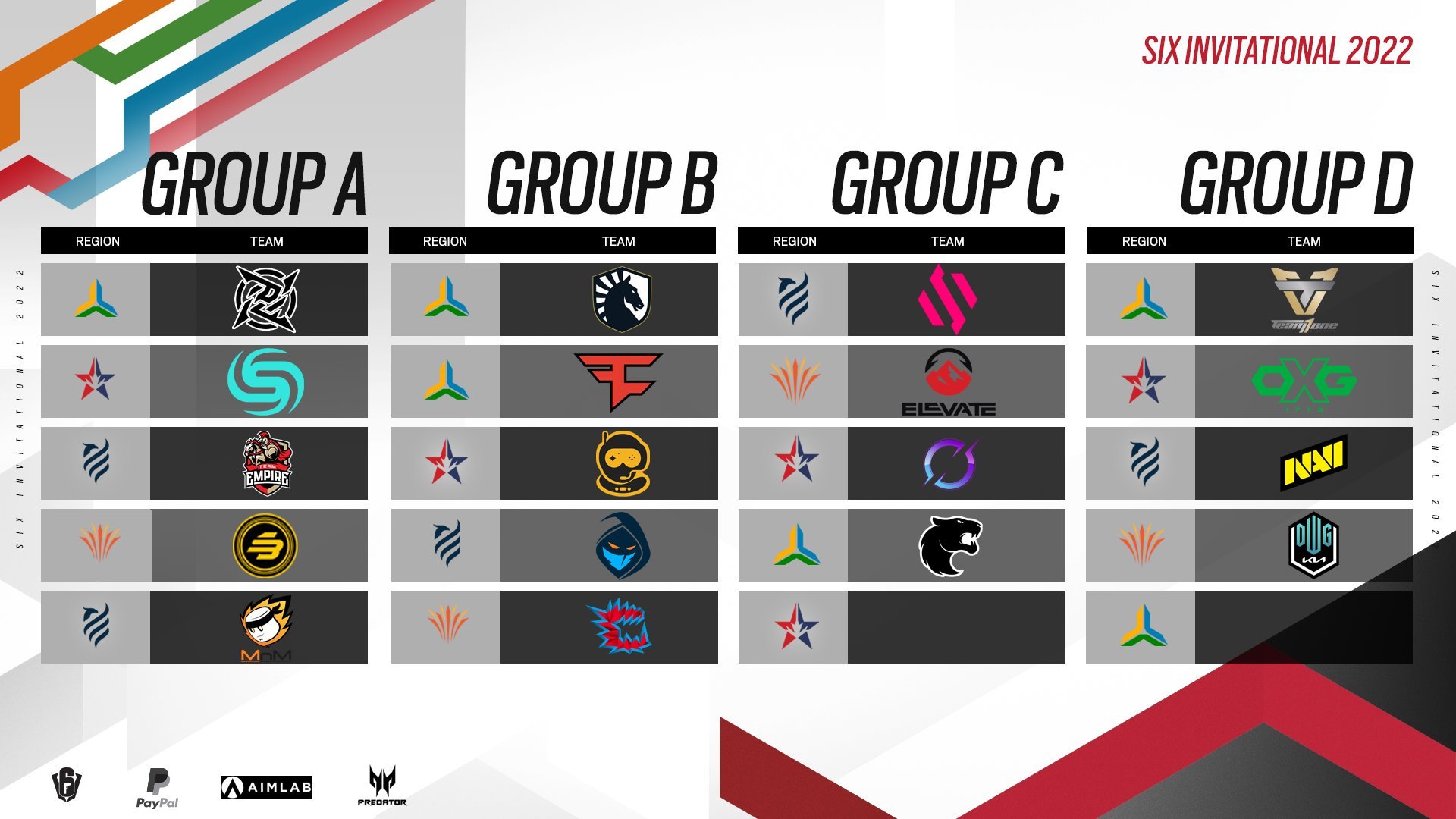 "After two months of time working, I feel like we can fix our mistakes [when there's man advantages]," said Onigiri. "I think we are well prepared for the SI and we'll do our best."
Also, the key to the preparation has been maintaining an element of unpredictability, which has been helped by the three months' time since their last top-flight game. Onigiri highlighted how after topping APAC South in Stage 1, the other teams immediately switched focus to taking them down and they failed to qualify for both the Mexico and Sweden Majors.
"We'll pull something kinda funny at the SI," he said, with a hint of a smile behind his mask.
Catch Elevate's international debut in a group with BDS Esport, DarkZero Esports, FURIA Esports, and the final NA Qualifier team beginning on Feb. 8.